Marble Wedding Gazebo Decorations Details
The beautiful marble wedding gazebo decorations surely will make your wedding sparkling and become the focal point And this impressive wedding pavilion is made of natural beige marble with a dome-shaped iron hat. Six columns are entwined with pretty flower vines adding warm and loving ambiance for sure. During the wedding ceremony, it will become the most romantic venue for happy loving birds. Our talented Trevi craftsmen have created such a stylish and simple design. Contact us, and get more details!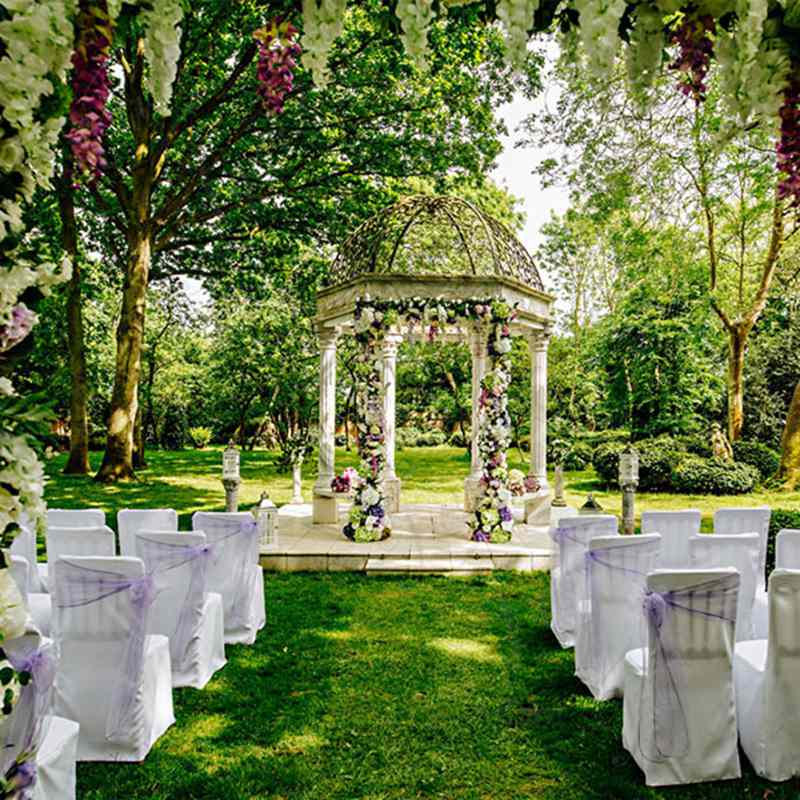 Other Designs of Wedding Gazebo
The classic marble wedding gazebo decorations are very popular among our valued customers. As we all know, the wedding ceremony is the most important thing on the wedding day. For the two loving couples, the beautiful pavilion decoration will also offer lots of beautiful photos and leaves good memories for the couple. This is why it is important. Besides, your options in Trevi are endless-imagine a wedding pavilion full of flowers for your holy ceremony. Trevi offers pavilions of various styles and materials.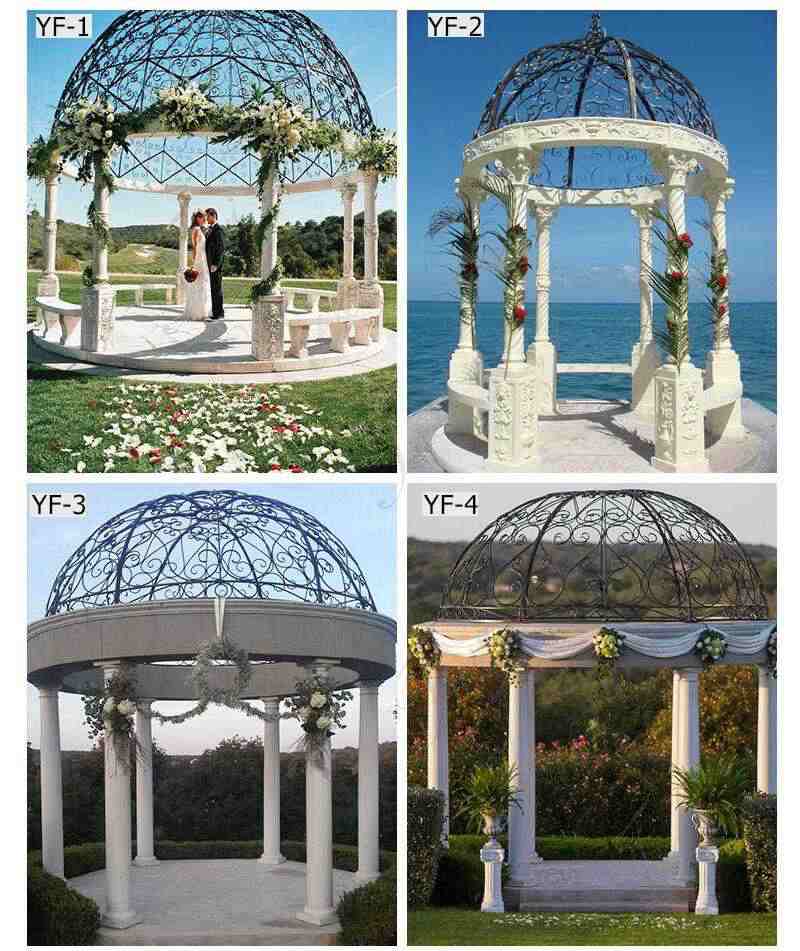 Gazebo Iron Hats Selection
Apart from the main part of the marble wedding gazebo decorations, you could also choose various dome-shaped iron hats. Custom made iron hats have different colors and sizes. Trevi team will recommend the most suitable iron hats to match the marble gazebo according to your needs.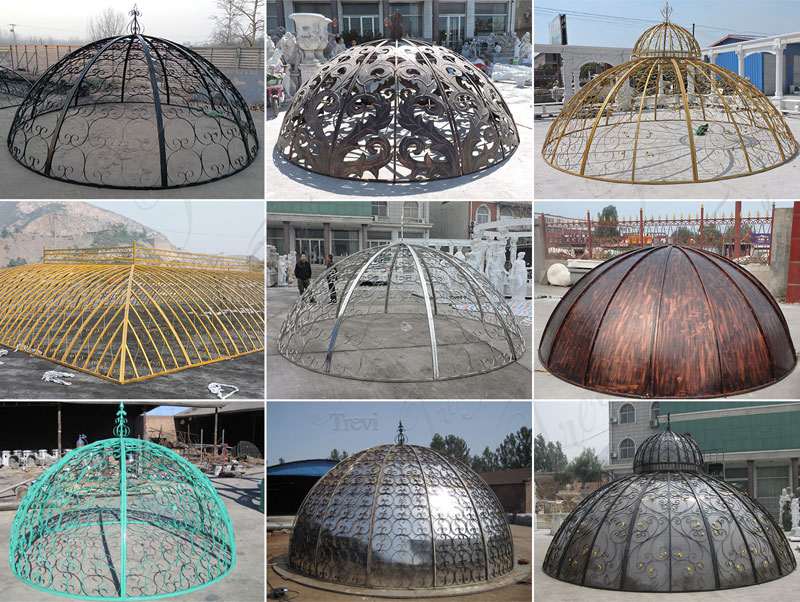 Our Advantages
Trevi has more than 35 years of experience in the marble carving industry. For this marble wedding gazebo decorations, we have tons of reasons why you should choose us.
1. Provide installation drawings and videos.
2. If bad weather always occurs, the upper and lower beams can be fixed with reinforcing bars during installation.
3. Strict packaging, full insurance, and bear all risks for customers
4. High-quality after-sales service.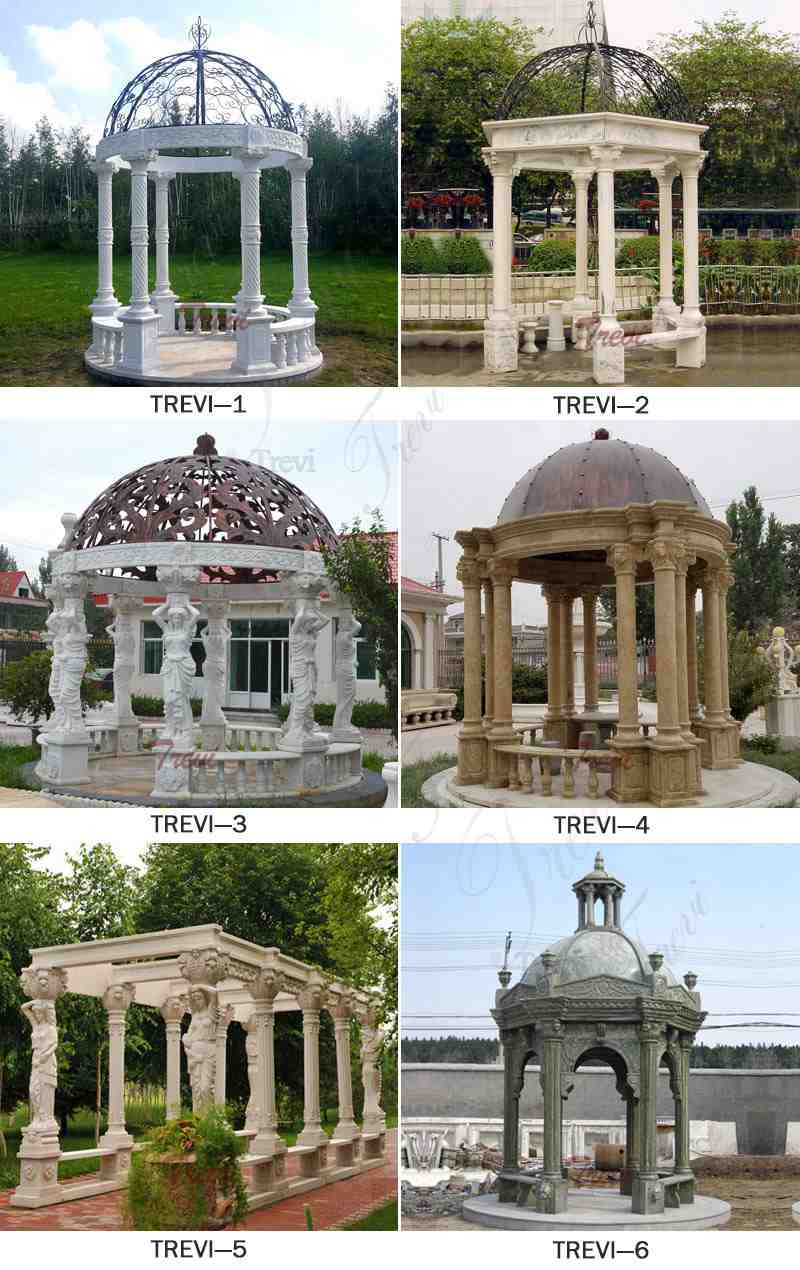 If you prefer something beautiful and affordable marble wedding gazebo, Trevi would be your best choice!