Marble Flower Pot Details:
This marble flower pot is very classic and simple designs, it has 2 parts, The pots and the base under this, there is very detailed carving on the base for the decoration if you want to change this flower into the others, such as the symbol of your family, or the LOGO of your company is ok. There is a hole inside of the marble flower pots that connect the base and the pots, and the water could drain out when you plant the flowers.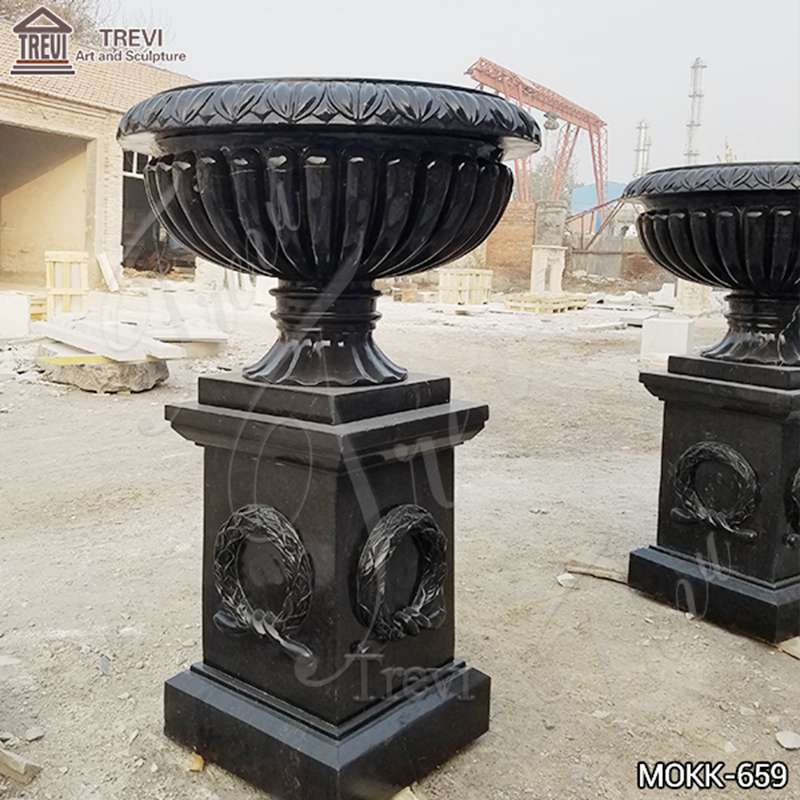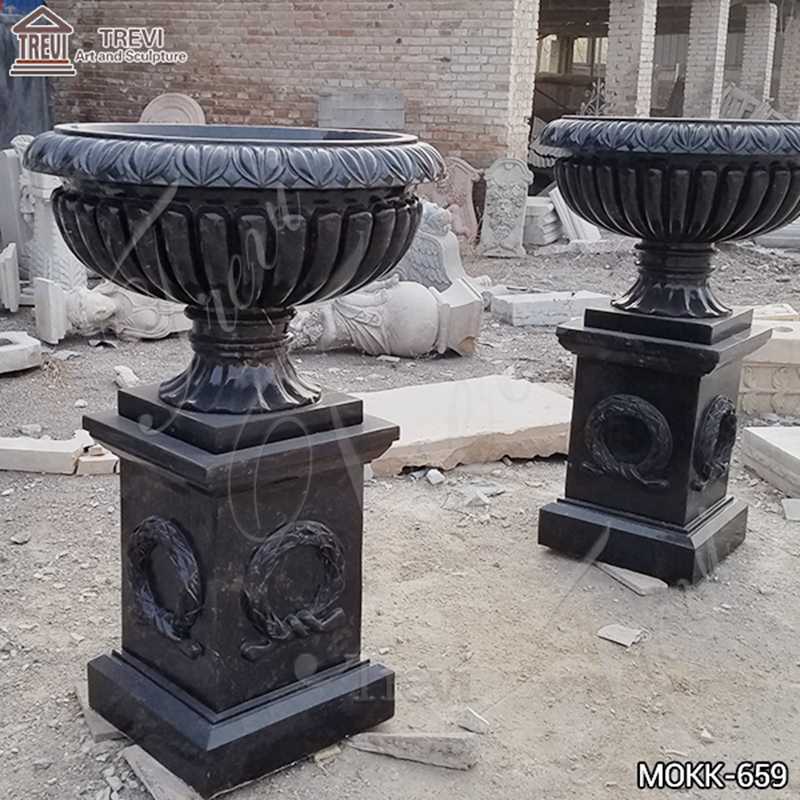 Materials and Colors:
Our marble flower pot is carved from fine natural marble. We choose the fine marble material because the fine marble could show the details of the carving, such as the flowers, apart from the black color, we also have the other colors, the common color is white, beige, etc. If you have a request for the color, also could tell us your request, and we could find the suitable material.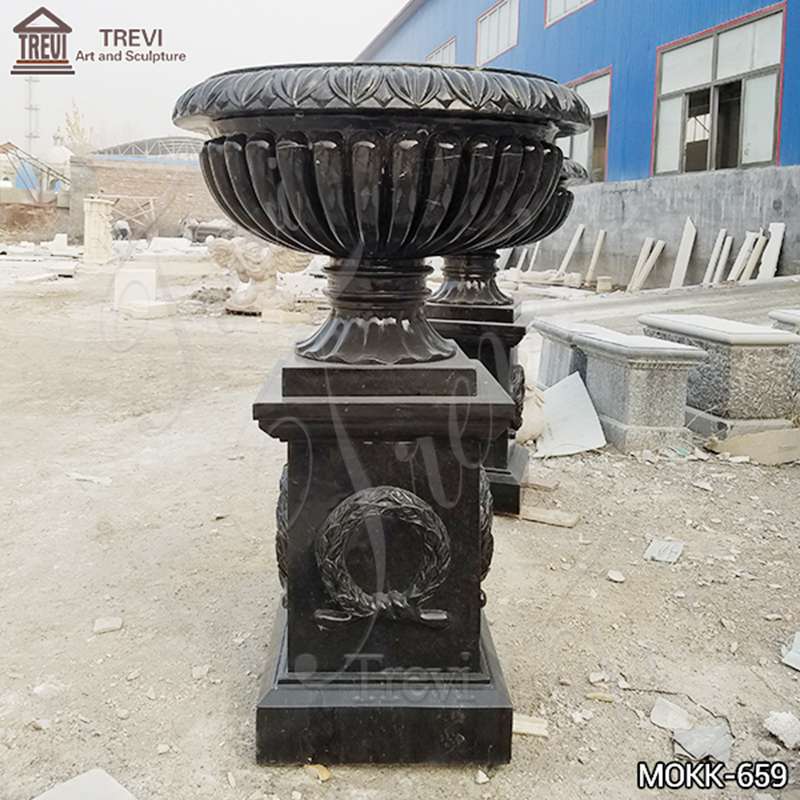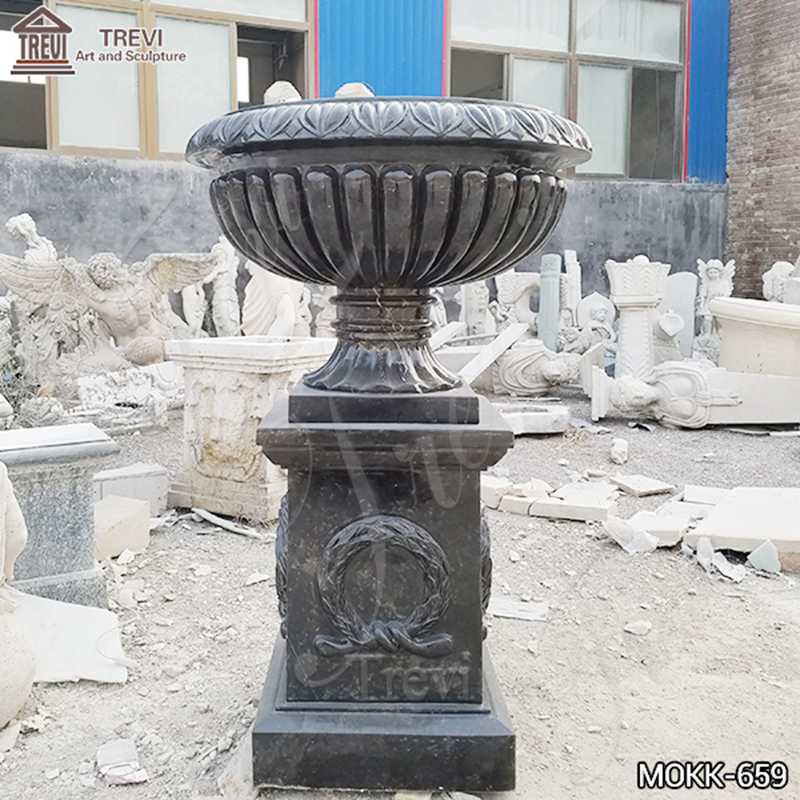 Different Designs:
Apart from the simple marble flower pot, we also have many different designs, such as the pot with the roman statues, also some with the animal head, also some design with the angels and cherubs, We could do the customized design and the size, so you could send us the pictures you like, and tell us the size you need, we could carve this flower pot according to your request. Large size could be placed in the villa or home gate, the smaller size could be placed in the home garden.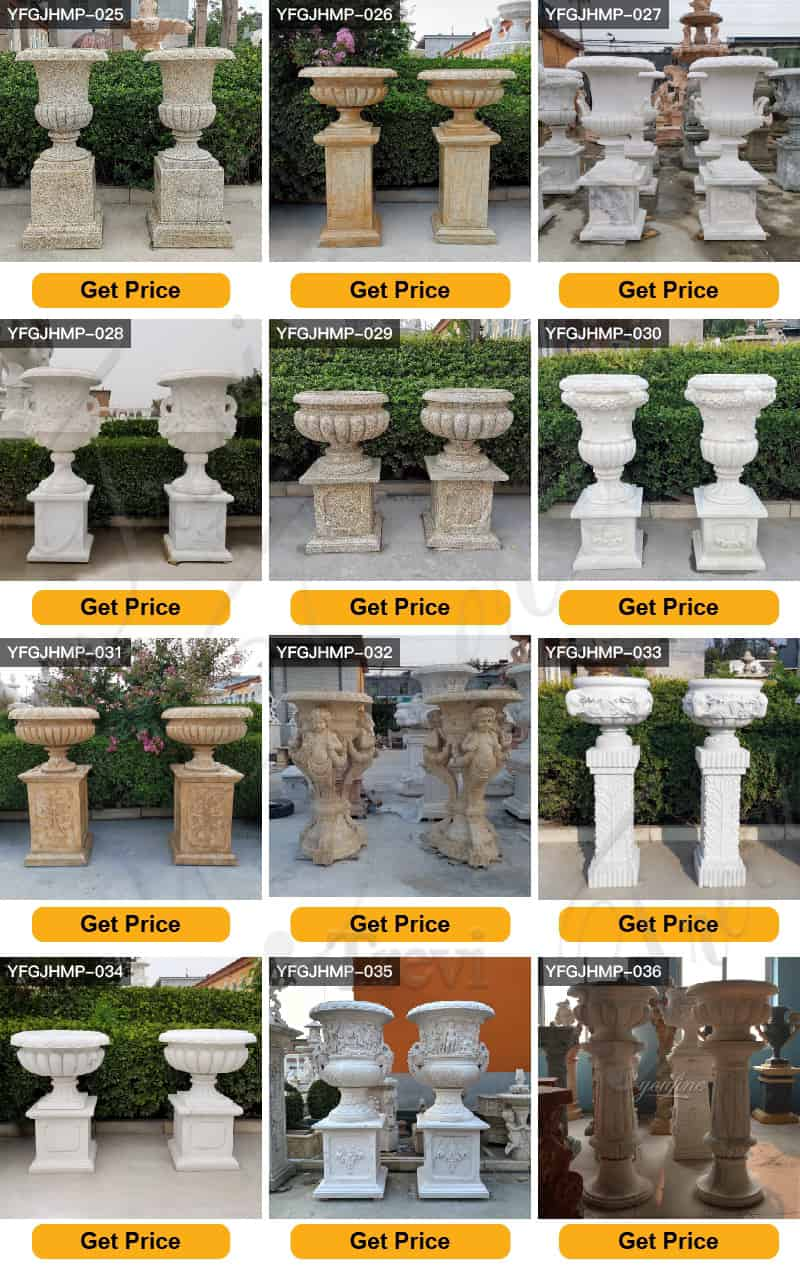 Why Choose YouFine?
Our factory was in the Quyang, it is the original place of the Chinese detailed carving. The lions in the Chinese Forbidden City were from our town. And when you visit our town, you would find there are many sculptures beside the roads. Our carving artists, begin to carve the sculpture since they were 13 years old, and now, the average age of them is 35 – 45 years old, so they are very experienced, so our quality could be guaranteed. So you could trust us.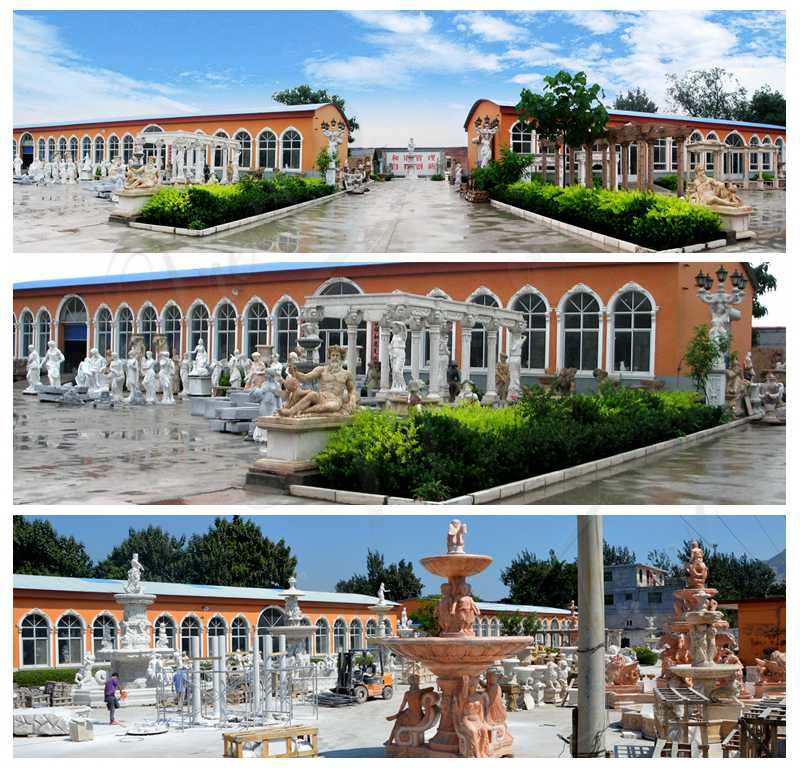 We would give you a first-rate flower pot, so if you are a person who has high requirements for quality, YouFine would be your best choice. And we have benefits and discounts waiting for you to unlock.