White Marble Lion Water Fountain Detail:
What a beautiful outdoor white marble lion water fountain design, this majestic fountain is made of gorgeous and natural pure white marble. This beautiful water feature creates a breathtaking view of the waterfall. Elegantly designed to leave a lasting impression, the size of this fountain could be customized according to your personal preferences.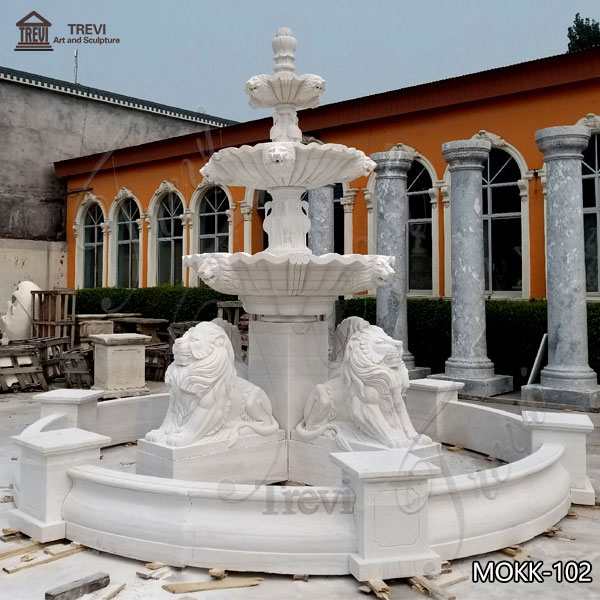 The Carving Process of Marble Fountain:
Our beautiful white marble lion water fountain consists of three tiers of bowls, with a classic lion head design around each bowl. There are four beautiful lion sculpture in this pool. So this is a classic animal fountain design, equipped with a beautiful circular pool. All carving details are hand-carved by our professional marble masters. Our carving master must be the best in our sculpting industry because they make marble fountains all year round and therefore have a wealth experience of sculptures making.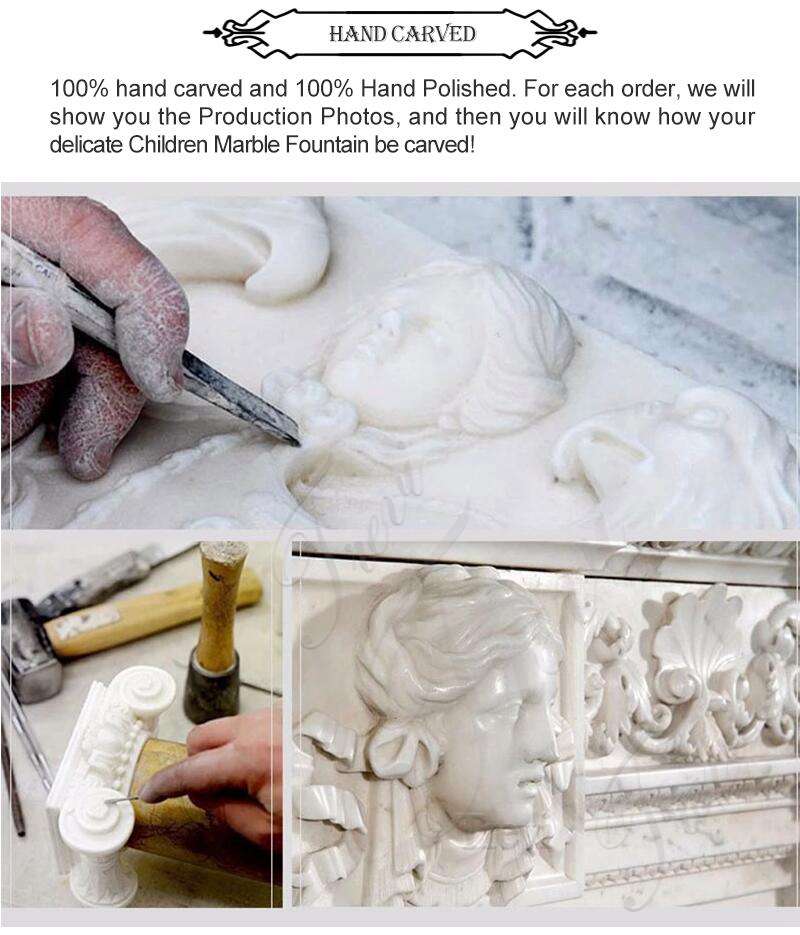 Each of our white marble water fountain is hand-carved. First of all my engineer would make the detailed drawing of the fountain for your confirmation, after that, we start production. Then we choose the right raw material block according to your requirements and budget. And we cut the marble according to the size. Then our professional masters would hand carve all the detailed statues and then high polish the surface. After fabrication, we would try to test the installation in my factory and shoot a video for reference.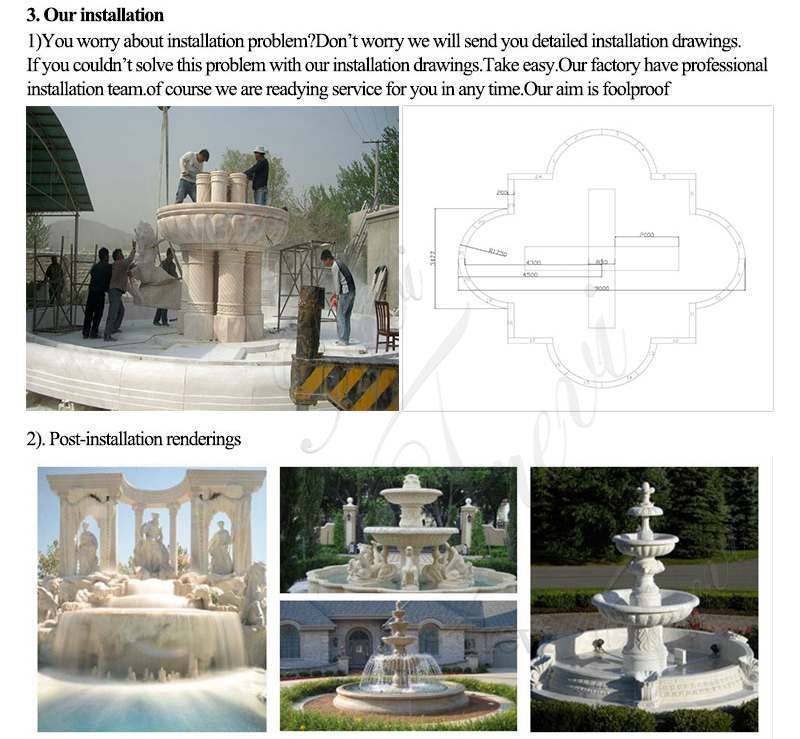 Here we have a large selection of marble fountain designs to choose from. At the same time, we could replicate your favorite design for you or create a custom look for you according to your preferences. You could browse through our fountain designs at any time, and you could always talk to our professional staff.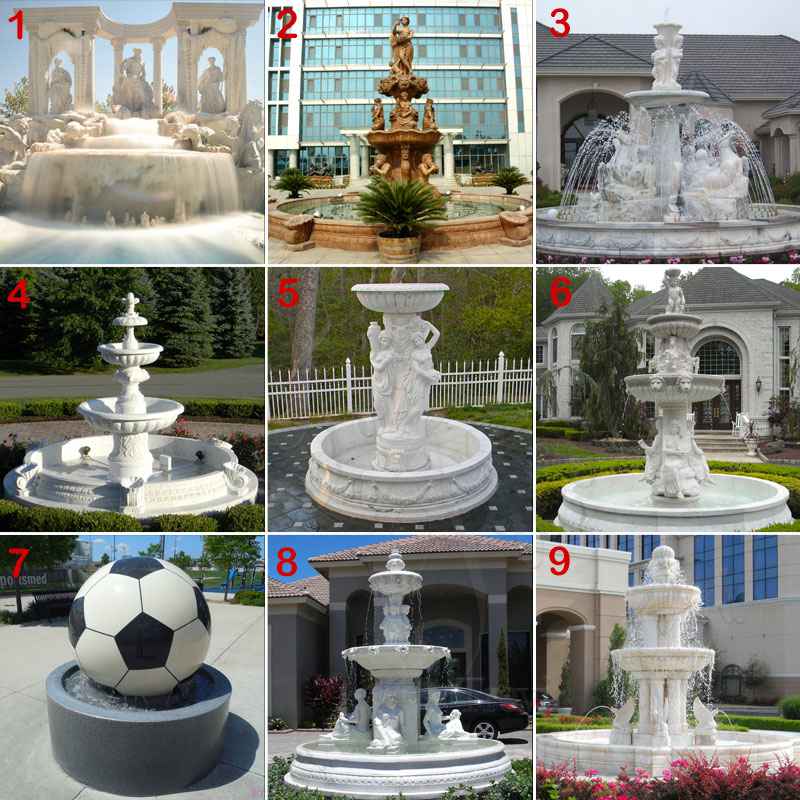 Then we could help you create the perfect marble fountain. Crafted with care by our expert marble masters, our fountains are unique and have the exceptional quality you are looking for! So please do not hesitate to contact us at any time. We would provide you with the most detailed information about this white marble lion water fountain.