Marble Flower Pot Details:
This hand-carved marble flower pot has a very simple and stylish design. Finely carved from natural white marble, our flower pots are very suitable to be placed in the garden. The ornate decoration has exquisite carvings, and the bottom of the flowerpot has a circular pattern composed of iconic wheat ears. Every detail is the unique creation of YouFine's talented craftsmen. Perfect for parks, scenic areas, communities, squares, schools, indoor and outdoor decoration and other places.
Different Kinds of Flower Pots:
Stone flower pots are roughly divided into two categories, European style and Chinese style. At present, the demand for European stone flower pots is relatively large! There are many types of stone flower pots. According to their unique characteristics, different types are used in different positions. Some flower pots are hollow out from inside and can be used to grow flowers. Part of the solid flower pots can be placed indoors for pure decorative purposes. It will make the whole space look very elegant and stylish.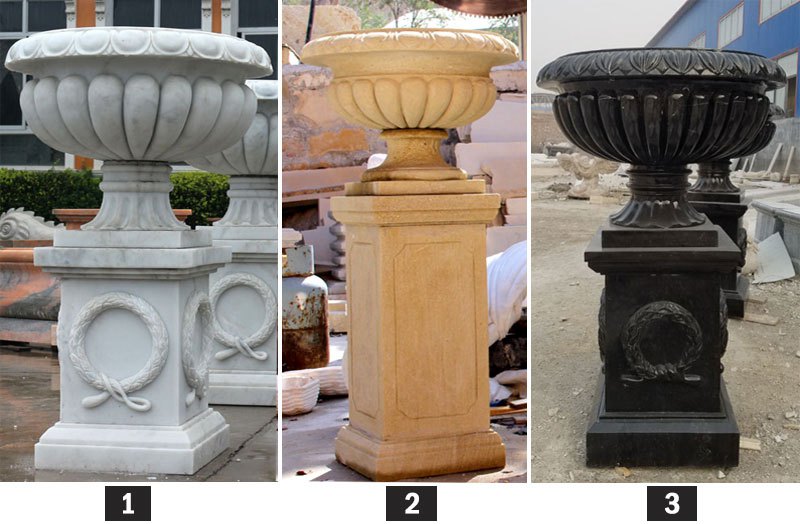 Materials:
Our marble flowerpots are carved from fine natural marble. The particles are fine, and the texture is good. Through the colors are various, the surface can have different effects. The raw materials transported from the natural quarry are cut and polished to finally produce exquisite marble flower pots. High-quality materials making our marble flower pots can be used in the garden for a long time.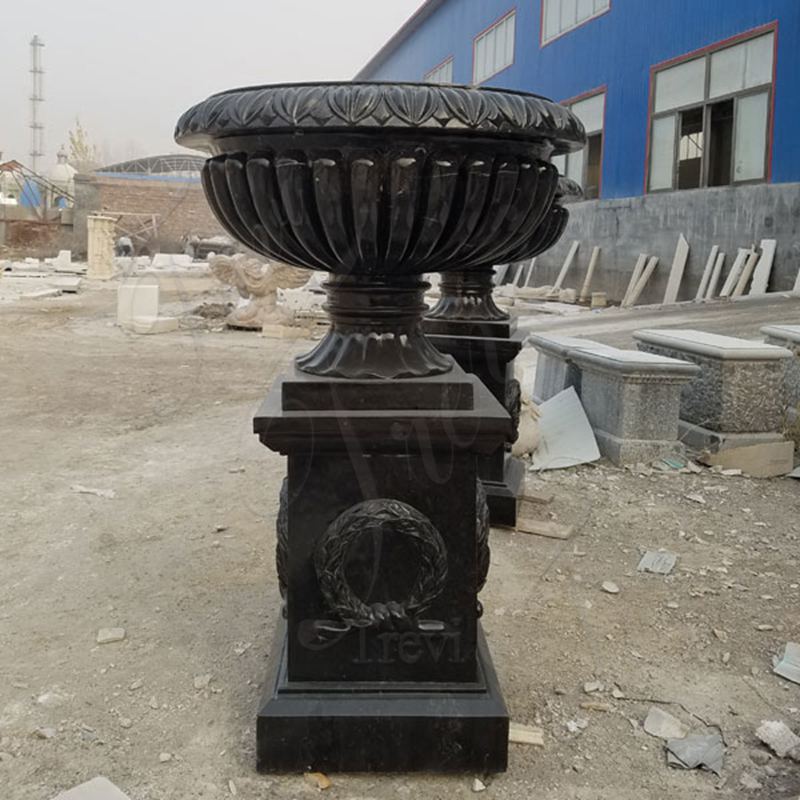 Package:
Regardless of the material of the flowerpot, the fragility of the flowerpot is a big concern for all customers. Our marble flower pots have very strict packaging. And the breakage rate is extremely lower than other factories. The inside is thick foam or soft filling, and the outside is packed in thick wooden boxes. In addition, we will also present full insurance to customers. You can not worry about transportation at all.