Garden Marble Water Fountain Details
This garden marble water fountain is a combination of beauty and fashion, which could create a pleasant cooling effect in hot summer. The two tied water fountain has very unique designs in different pillars. On the first base, there are three ladies sitting in a circle, which are elegant and beautiful. On the second base, there are three adorable kids standing together in a circle. Meanwhile, there is a very delicate lion head engraved around the second bowl. The patterns look imposing and leave a great impression on its viewers. Our craftsmen pay great attention to details and sculpt the carvings vividly.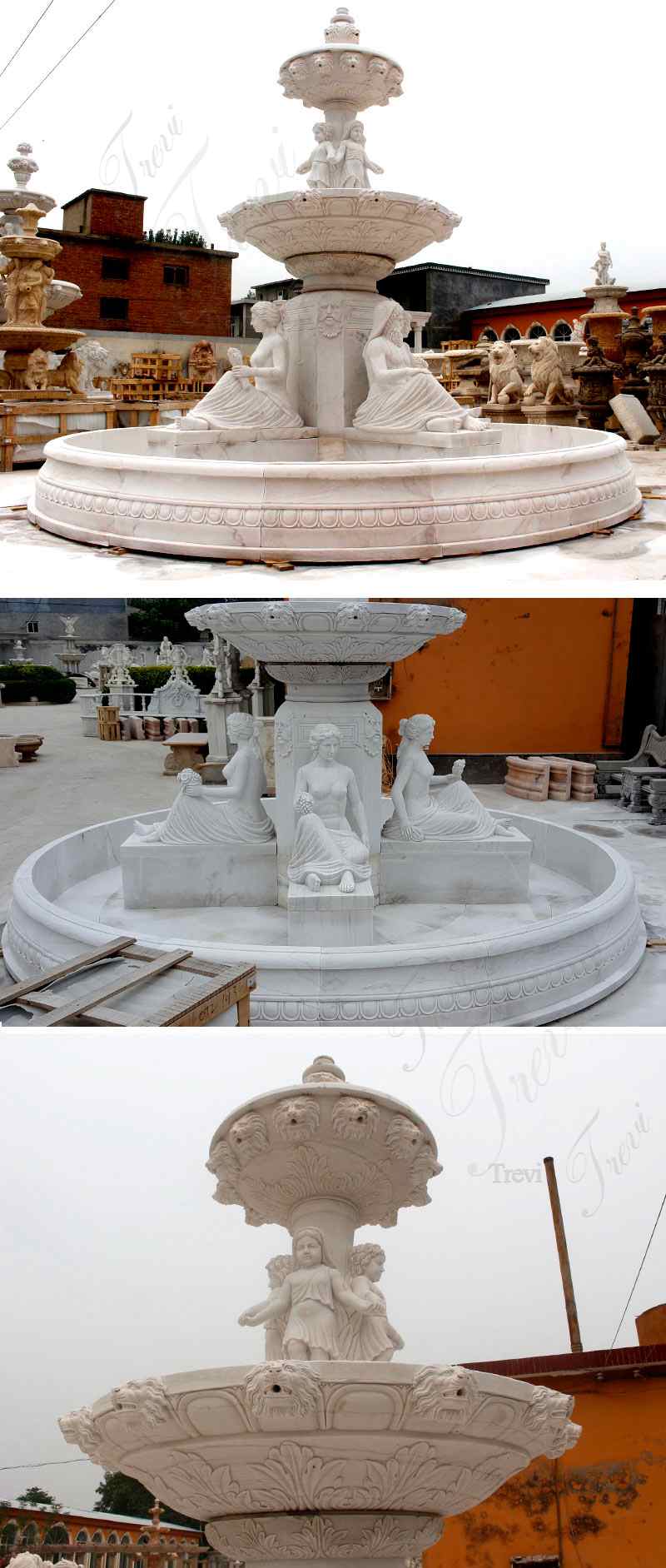 Test Water and Installation Drawing Service
For garden marble water fountain, Trevi Art and Sculpture provides our valued guests special service. For example, our factory will test water for each water fountain in order to ensure the quality of the product when completing the carving. Furthermore, our workers will take videos and pictures, and then send them to customers to confirm the final products. Moreover, we also provide a complete marble fountain installation drawing after finishing.
More Products
In addition to the garden marble water fountains, there are large varieties of marble water fountains to choose from. For example, the simple water fountain, tied water fountain, statuary water fountain, a large fountain, wall fountain… Besides, all of our products are totally customized according to your need. Therefore, customers could choose various sizes, colors, materials, and the method of delivery. For the last 37 years experience, our skilled craftsmen and dedicated team will never fail customers' trust ever.
Clients Visiting
As a professional sculpture factory, our garden marble water fountain has been sold all over the world since 1987. And our clients come from worldwide such as the United States, Canada, the United Kingdom, Germany, France, Italy, Russia, Greece, and Saudi Arabia, etc. Some of our guests even visit our factory to watch the productions of the sculptures. Due to the good quality and service, our products are well received by customers. And there is a great number of good feedback from customers every year.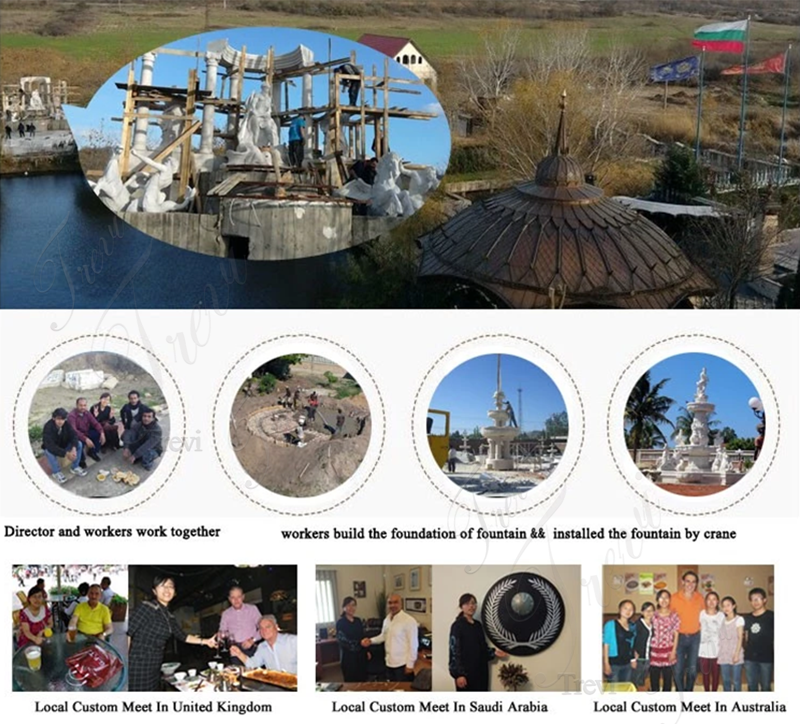 Please feel free to contact us if you are interested in this outdoor water fountains!