Details of Marble Columns
This set of marble statue columns is a common architectural material used in Trevi factories. Unlike the usual Roman columns, this set is surrounded by beautifully carved statues of women. The four lady sculptures are young women in ancient Greek style, each figure is carved into a different posture and shape, vividly demonstrating the beauty of women. One of the female sculptures holds a large handful of roses in her hands and at her feet.
And one of the lady statues is surrounded by plants. The third lady statue has a bunch of grapes in her hand. And the last lady statue just stands in an elegant posture.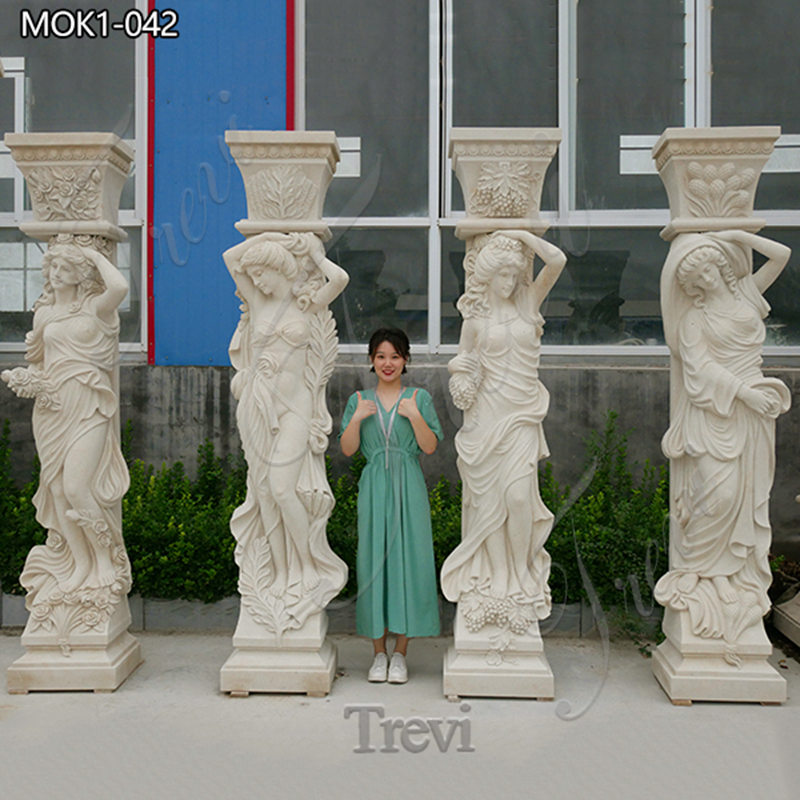 Rich Marble Raw Material
Trevi is the most professional marble sculpture supplier in China. We have our marble quarry to provide more plentiful material for sculpture carving. On the one hand, Trevi's marble material quality and excellent, whether it is our quarry or with Trevi's long-term cooperation with suppliers, we would choose the best quality marble raw materials for carving. On the other hand, Trevi's marble assortment is rich, and each material and color is unique and naturally occurring in the natural environment. Therefore, you could choose the marble material that meets your aesthetic for your production, and trust us to meet all your needs.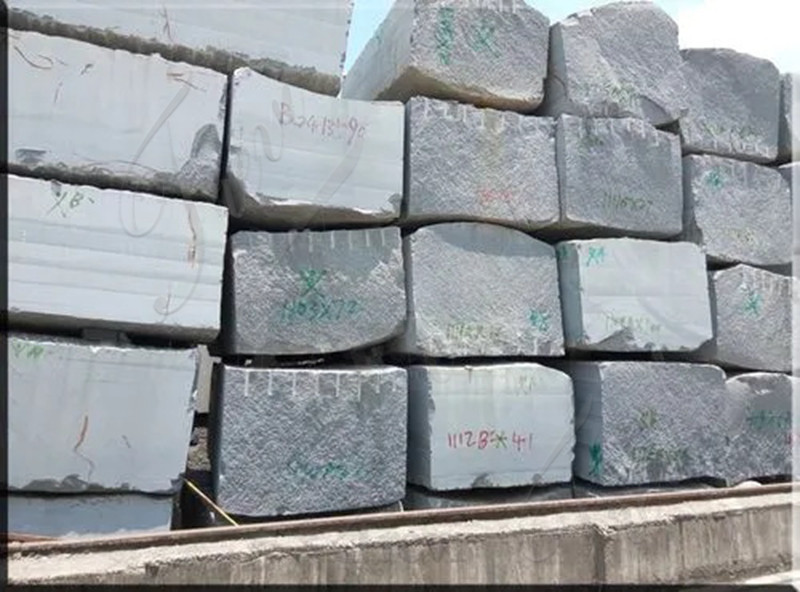 Marble Carving Technique
We could see four beautiful lady sculptures carefully carved on these four Roman columns. Every detail of them demonstrates the high level of Trevi's carving artists. First of all, each lady's hair is carved with long and curly hair, which looks very elegant. Secondly, each lady's dress is so realistic that it looks like a real sarong, and even the folds of the dress are very clear. In addition, the pillars are carved with blooming rose bushes, delicious grapes, full ears of wheat, etc. These drawings are so lifelike, and it is also the expression of our artist's heart for each sculpture.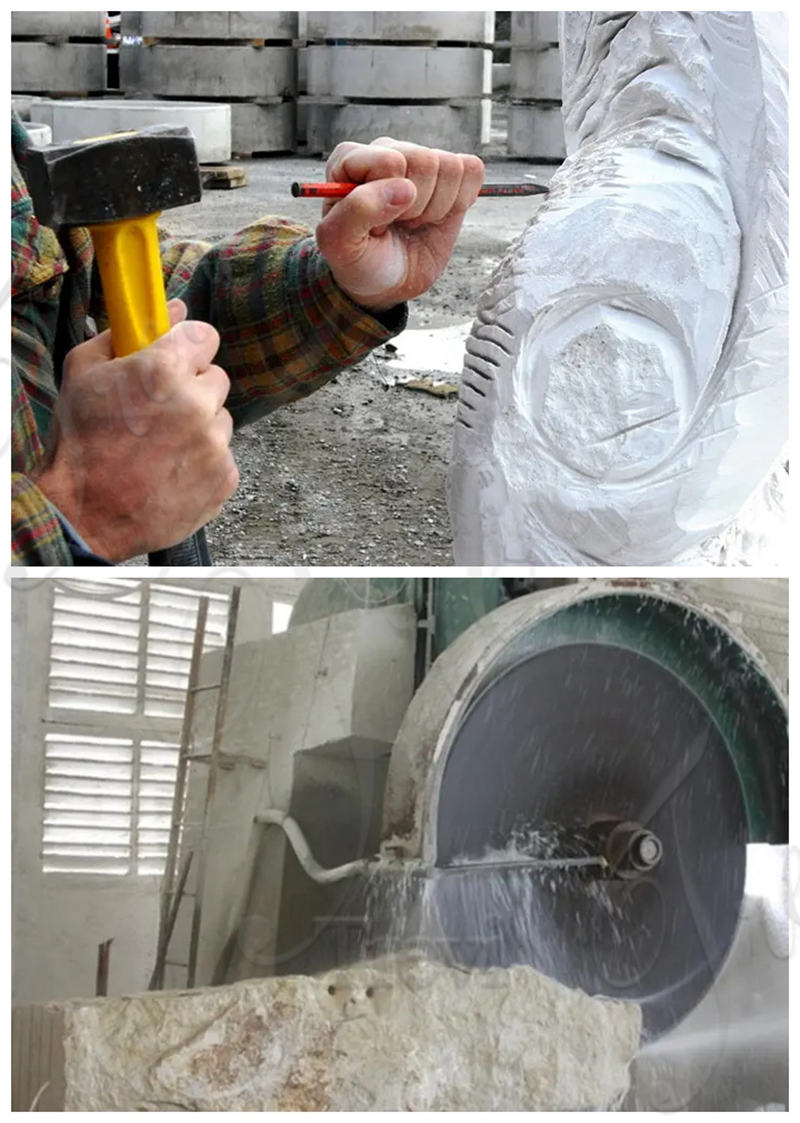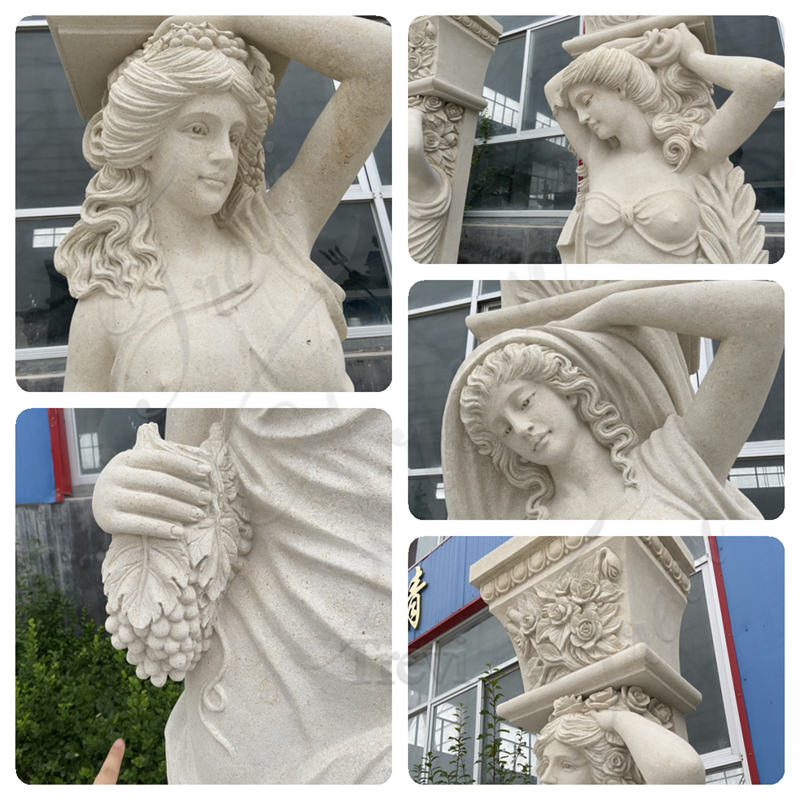 Customized Services for Marble Columns
Trevi's marble columns are one of the best sellers, and one of the most important reasons is that we support customization services. Each customer requires a different size, shape, color, and material for their columns due to their specific needs. And Trevi could solve these troubles very well. We could give design drawings and specific design plans according to customers' needs. We promise to listen to every suggestion and idea of our customers to create the most ideal marble column for them.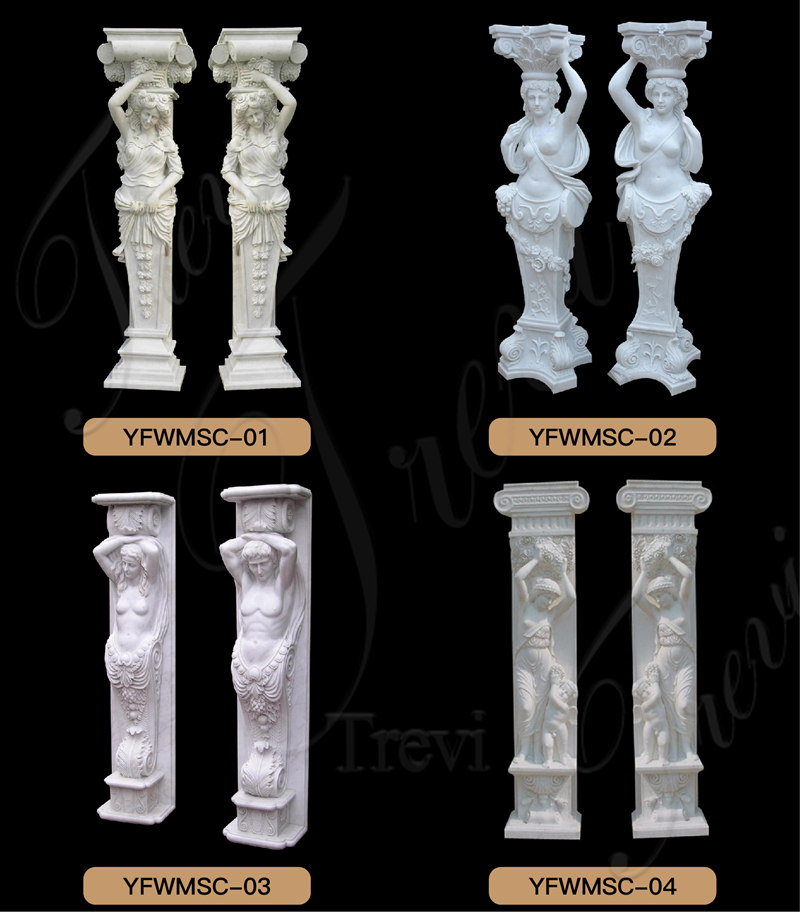 Trevi Factory is a professional marble sculpture supplier, we believe our sculptures could impress your heart and bring you a different artistic experience, we look forward to hearing from you.