Angel Marble Statue Introduction:
Angel marble statues are loved by many people, and high-quality angel statues are even more popular among people. The Trevi factory used Class A Hunan white marble when making this statue. The quality is equivalent to or even better than Carrara in Italy. The color of natural stone is natural and very textured. This is a gift from nature, so sculptures made of natural marble have a high collection value. And this statue is hand-carved by Trevi artists, and every detail is handled perfectly. We can guarantee 100% restoration.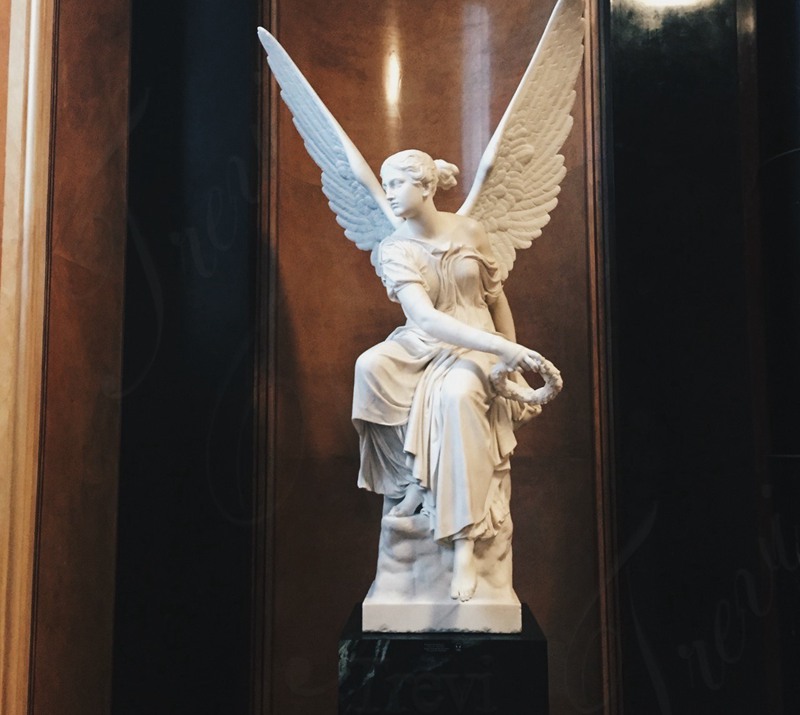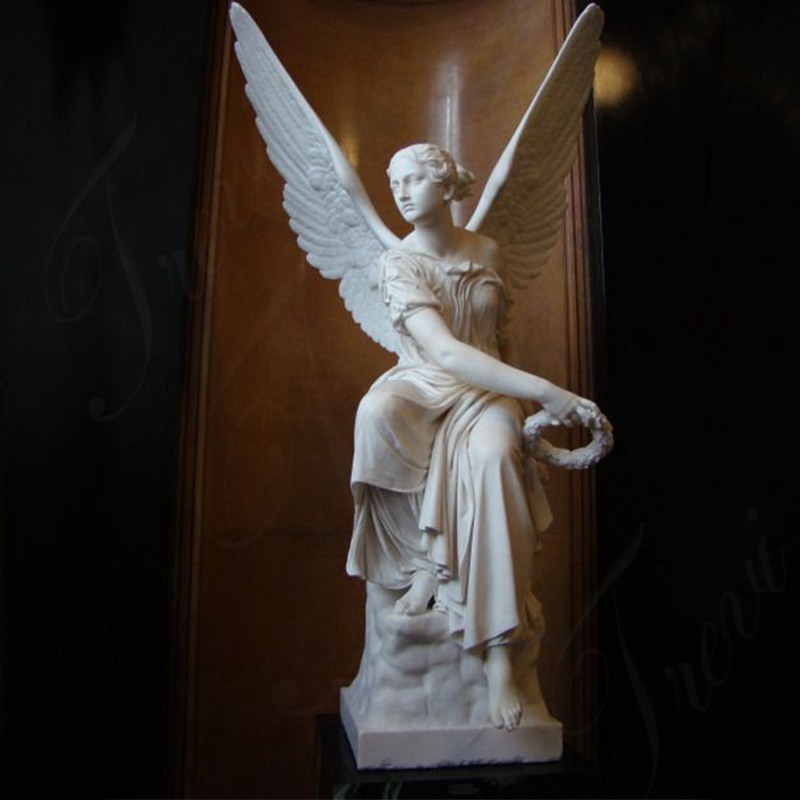 Statue Details:
We can see that this angel marble statue has many fine details. The folds of its clothes are real, and every feather on its wings is very clear. Its body movements are soft, without the stiffness of a stone at all. Its facial features are charming. Only a good professional artist can carve such a vivid angel. Trevi's artists have learned carving techniques since childhood. They live in Quyang, Hebei, the hometown of Chinese sculpture. There is a cultural heritage of sculpture for thousands of years in this place. So Trevi can provide you with the most restored and perfect statue.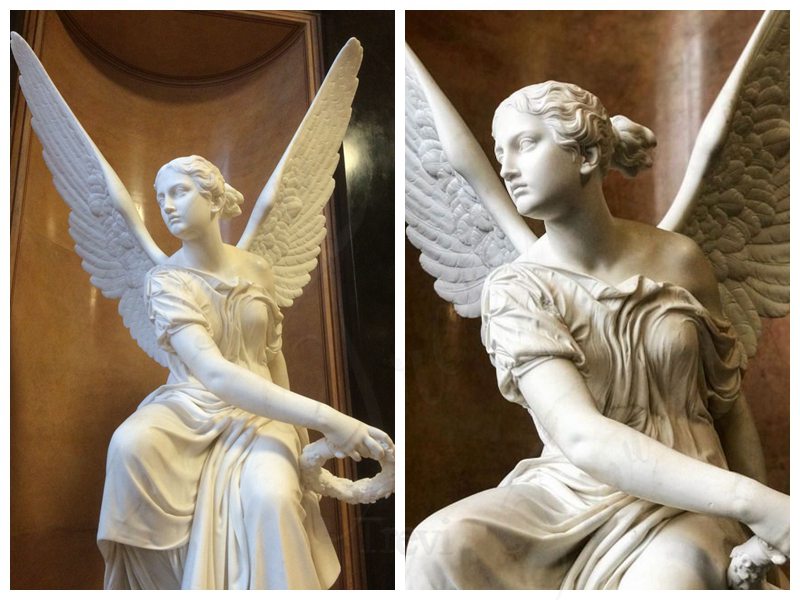 Why Choose Trevi:
Trevi Sculpture Factory was established in the last century, so we have a very mature professional sculpture production team. We have received a large number of sculpture orders in these years, whether it is the reproduction of ancient famous sculptures or the sculptures of modern portraits, we have completed them perfectly. So our customers think highly of us, and they are very satisfied with our sculptures. Here are some real feedback from our customers: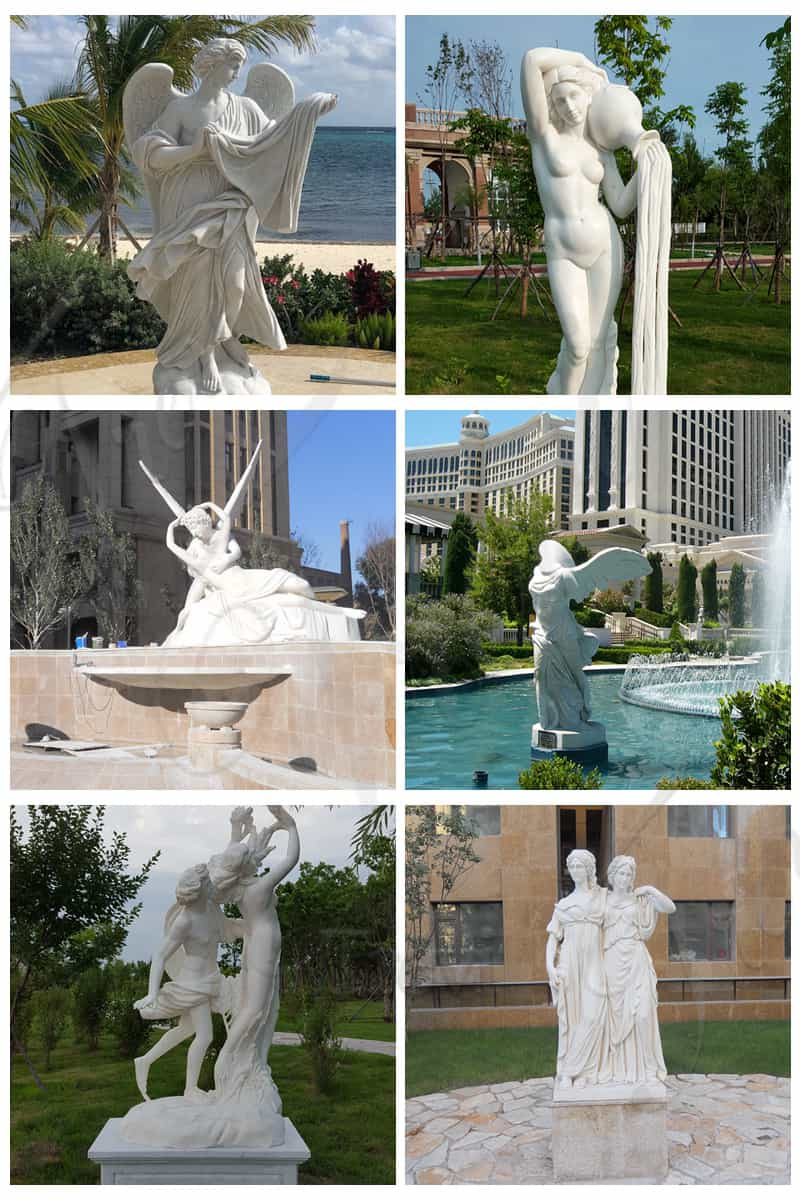 Trevi can provide you with the best prices. Because Trevi is a sculpture factory, there is no middleman between us. You can buy the most cost-effective sculptures from Trevi. In addition, some of the sculpture details can be changed and customized according to your ideas. The size and material can be customized as you like. And there are a large number of designs in the Trevi factory for you to choose from.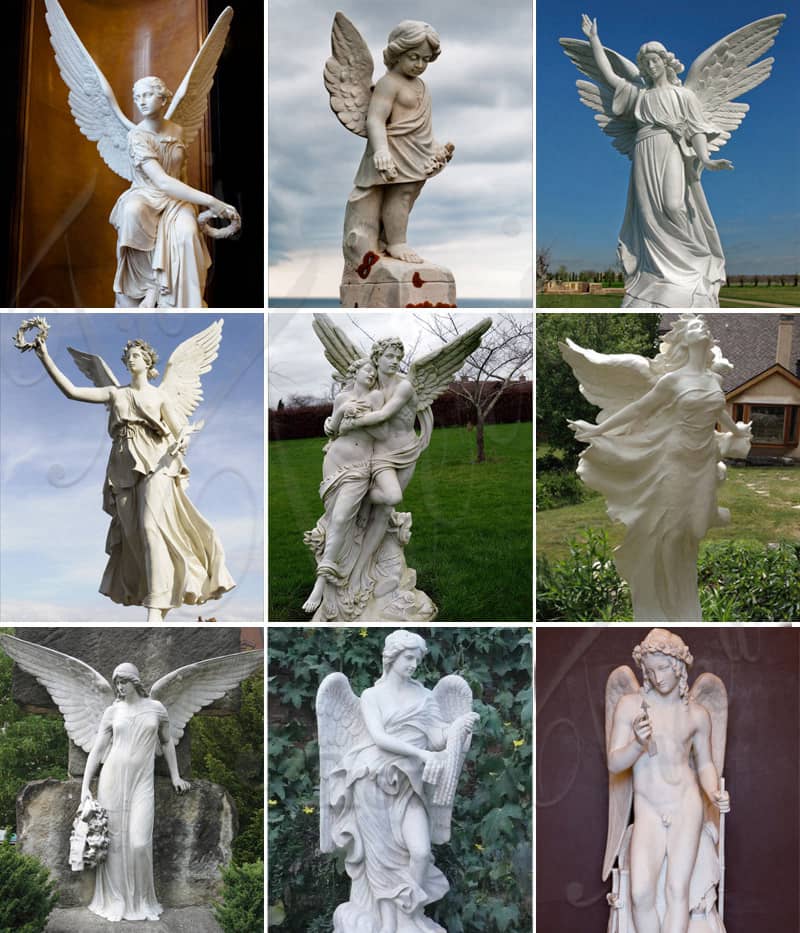 If you like this angel marble statue, you can contact us at any time.