Marble White Gazebo Introduction:
This outdoor marble gazebo is very stunning, and it would to be a highlight of your yard. It is composed of finely detailed columns and an ornate iron top. The columns and bottom plate are made of natural A-grade marble, which is of high quality and exquisite decorations. This exquisite ornament on the iron roof looks luxurious and charming. This gazebo with natural marble columns and a gorgeous iron top is a very classic style that will never go out of style.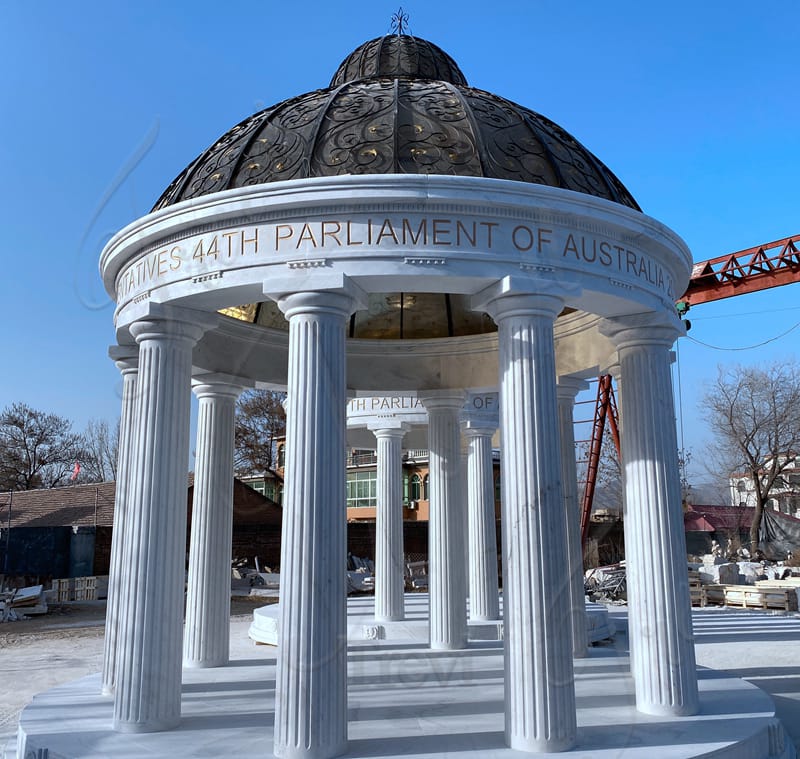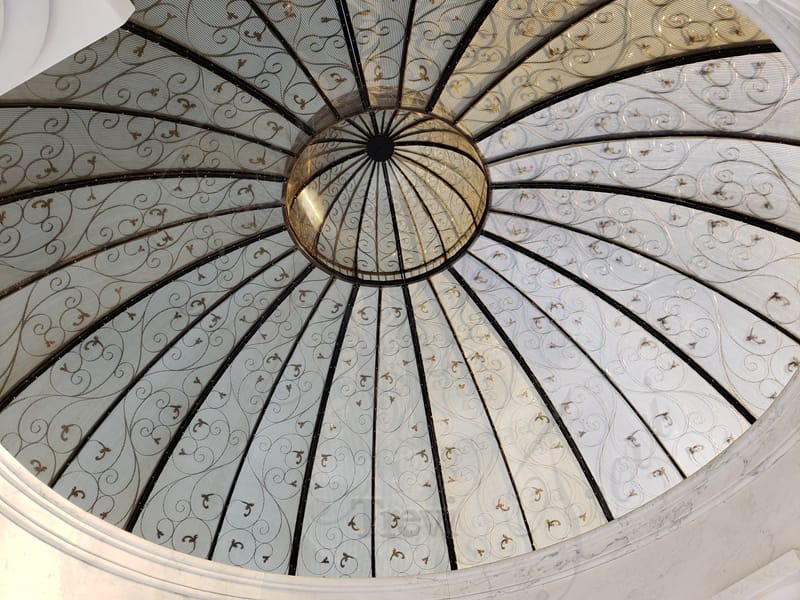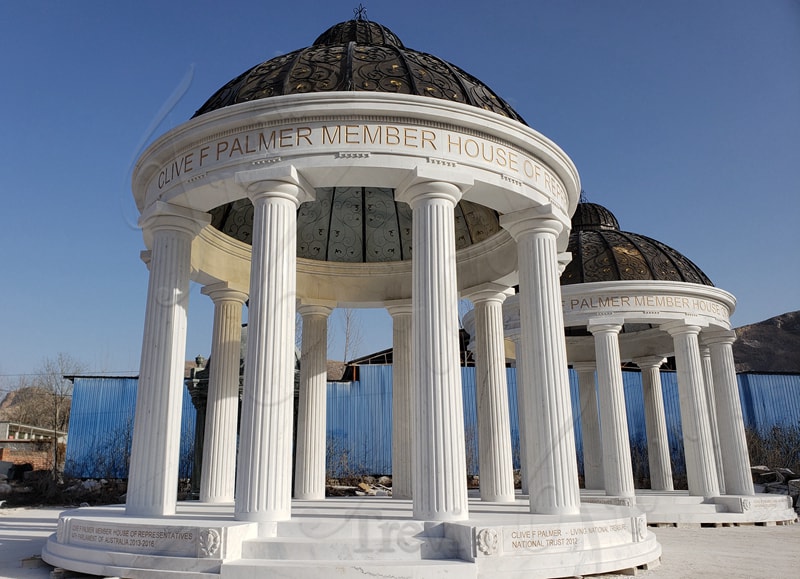 Craftsmanship:
The marble part of this outdoor marble gazebo is hand-carved bit by bit by our artist. Our artist began to learn the ancestral marble carving technique when he was over ten years old. They have very rich carving experience and superb carving techniques. Such a hand-carved gazebo using natural marble has extremely high artistic value, which can be preserved and passed on.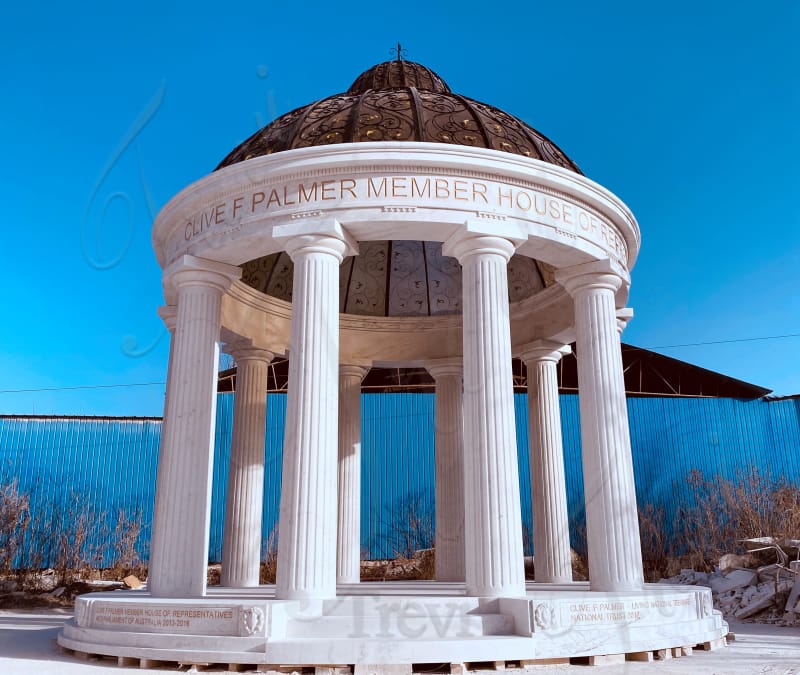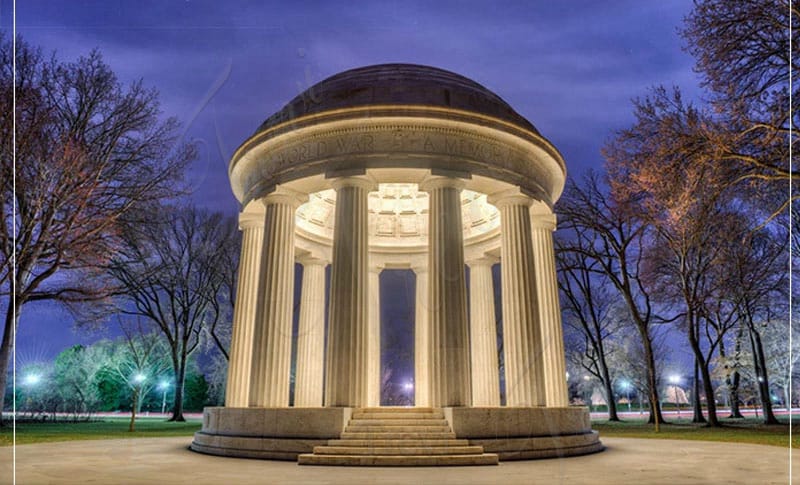 Advantages of Trevi:
Trevi is sculpture factory direct selling. We will give you the favorable price and highest quality. The quality control of our factory is very strict. From the beginning of the material selection to the final transportation, we have a rigorous process. We also have professional QC personnel responsible for quality inspection. So the gazebo you buy at Trevi must be the most cost-effective.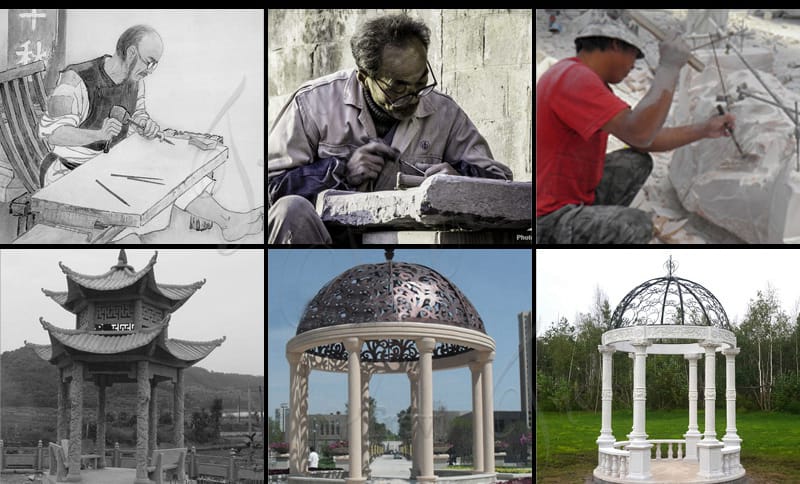 Trevi factory has built various gazebos. So we can provide you with a variety of styles to choose from. These gazebos come in different styles, colors, and sizes. At the same time, we also accept your customization. Our engraving team and design team are very professional. We always respect the personality and hobbies of our customers. So you can tell us what you want.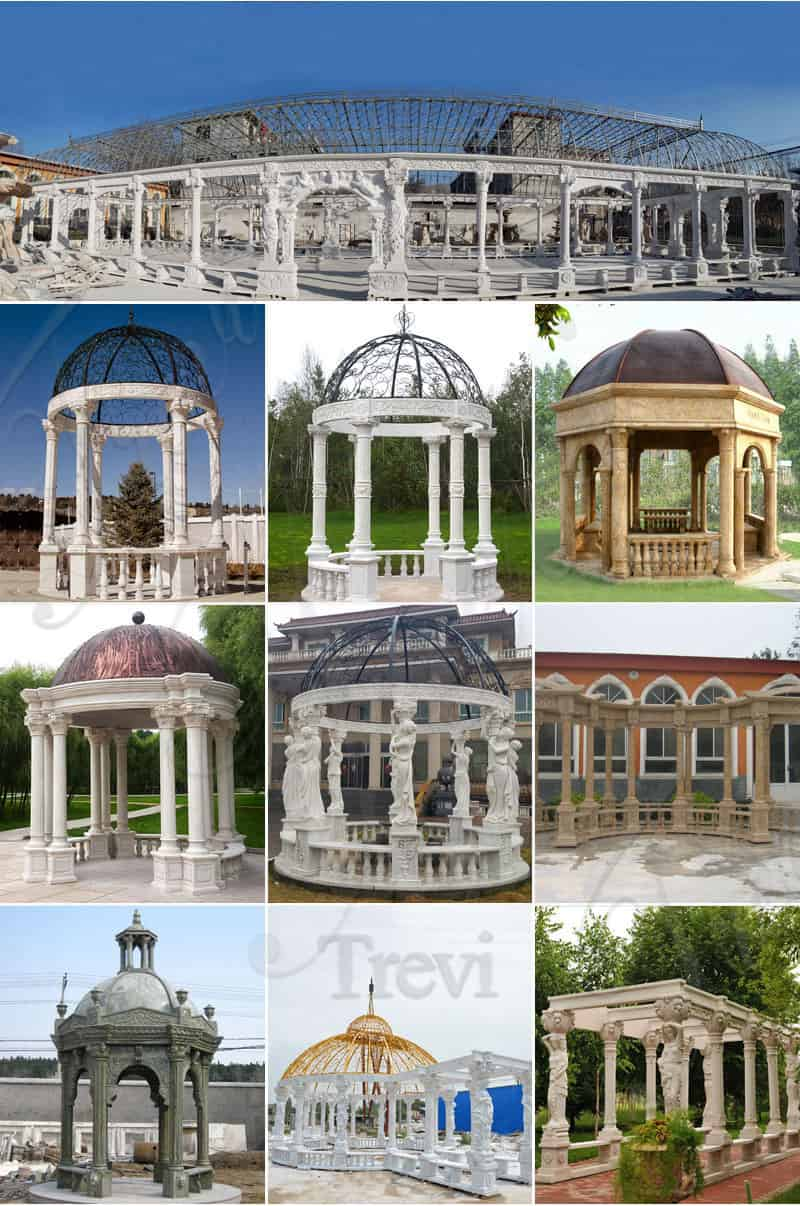 In addition, we have professional packaging and transportation. We will also purchase full insurance for your gazebo. If you like this outdoor marble gazebo, please don't hesitate. Contact us as soon as possible.