Stone Gazebo Introduction:
In this design, the diameter is 300cm, the total height is about 400cm, a total of 6 pillars, and the material is sandstone, the color looks like off-white color. The original design was placed in the public garden, many couples could take pictures in this stone gazebo, also the proposal, and wedding pictures. If you place this in your home garden, also very eye-catching.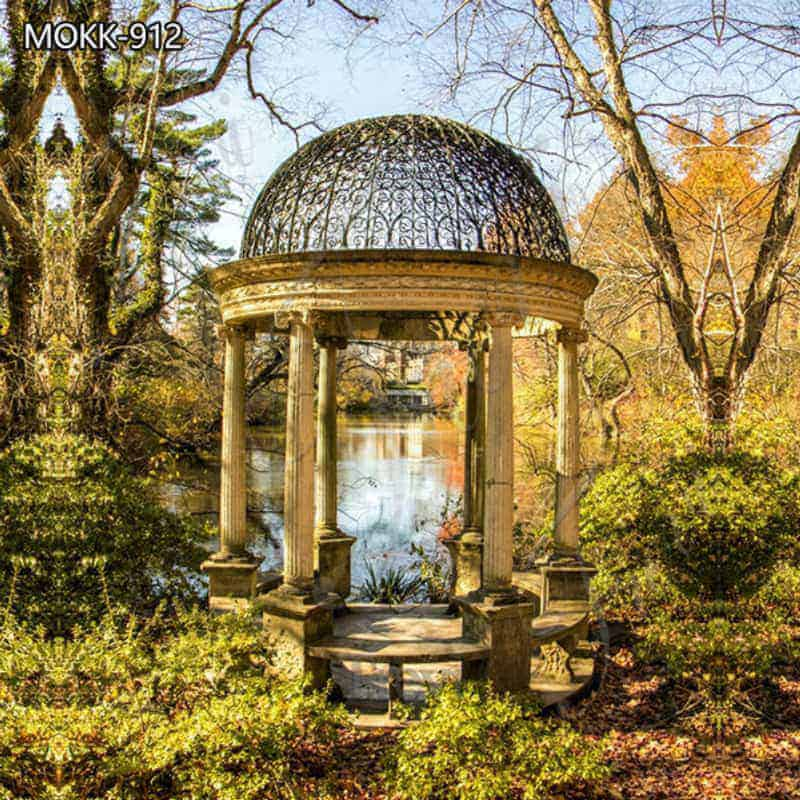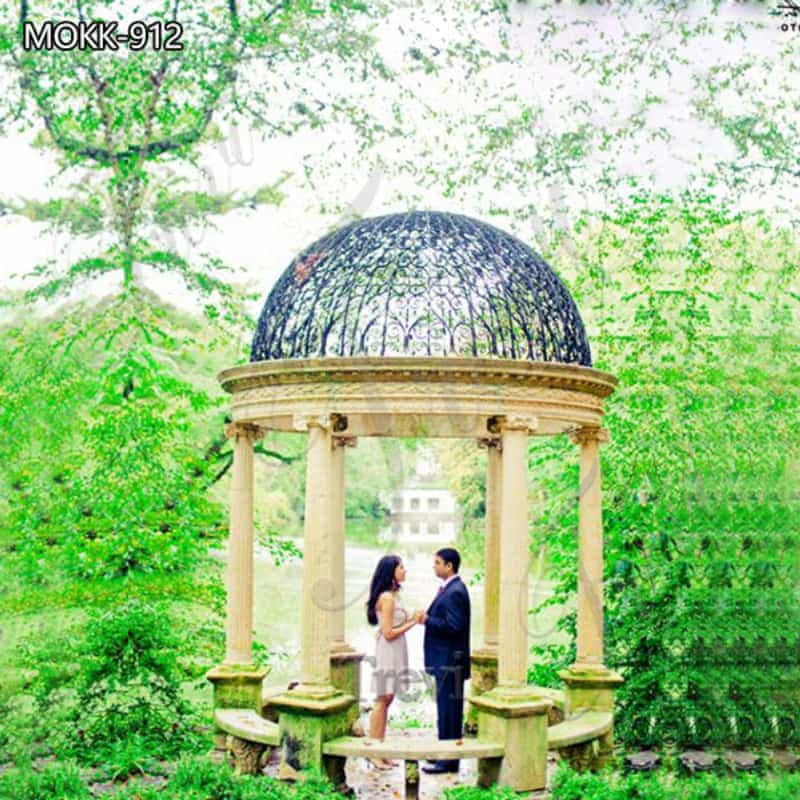 Story for this Gazebo:
This stone gazebo was we carved according to the pictures from our clients, they choose the design themself, and want us to carve this according to the pictures. The material is sandstone. The iron top was also the same as the pictures they offer to us. Not the common iron top we made, but our workers could do this according to the pictures, our client going to place this gazebo in his home garden.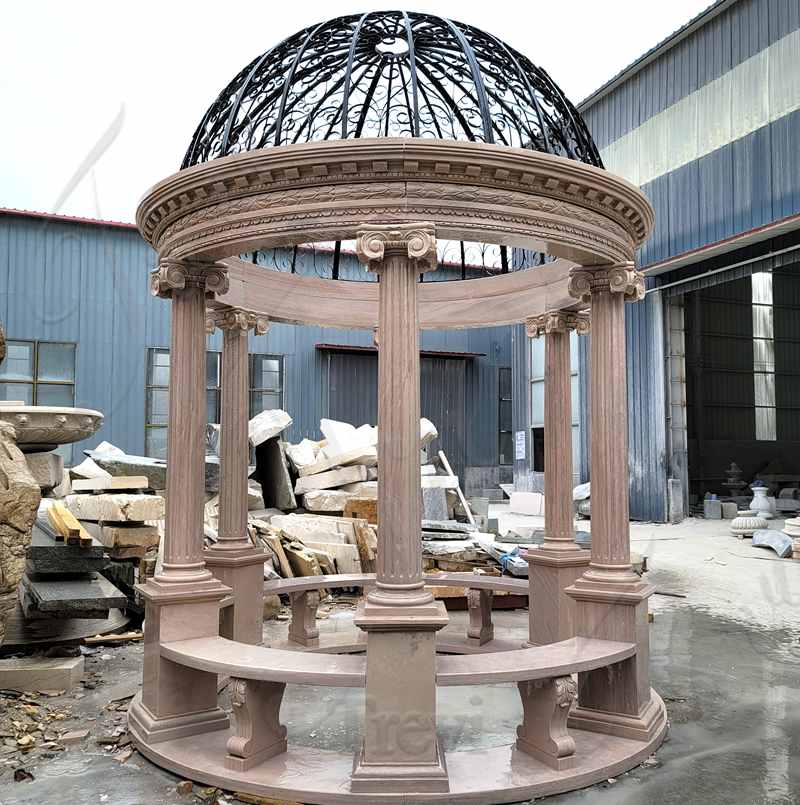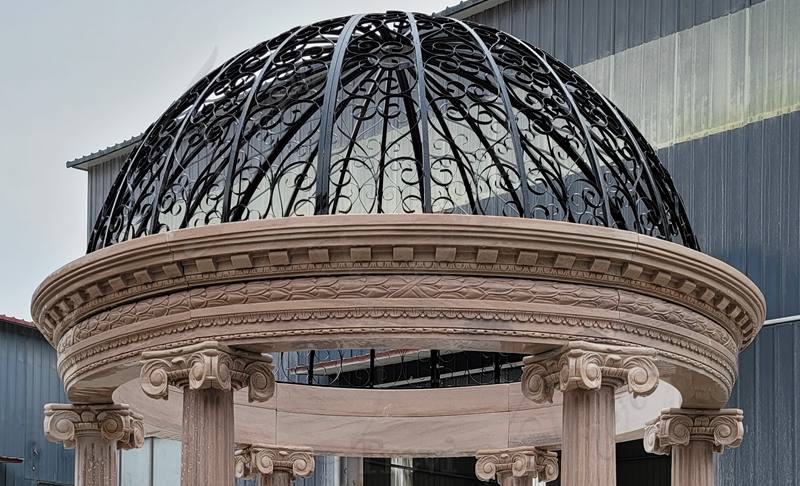 100% Natural Stone:
In this gazebo, the material is the sandstone, and except the sandstone, we also have many different stones from China or other countries. The color we have is the white color, beige color, and the black color, the white color is the common color we used for the gazebo. Whatever colors you want to suit your garden, we could try our best to meet your request. And also we have some other marble for you to choose from, the quality is higher than the sandstone gazebo.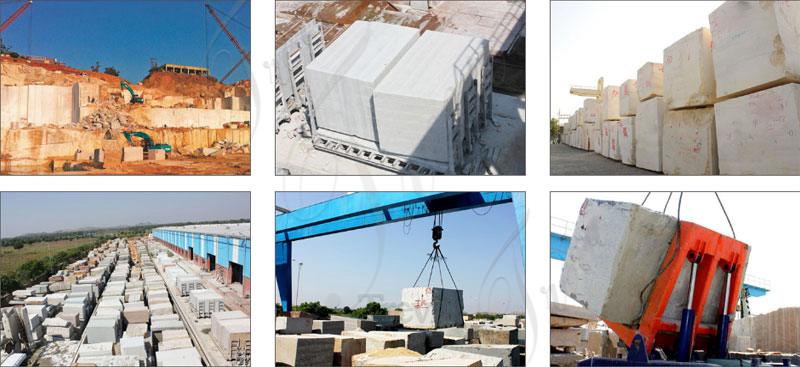 More Choices:
Some clients would order the stone gazebo for their home garden, some order this for the public area, some would be ordering this for the wedding, In order to meet the different request from clients, Trevi factory has many different designs, such as the design with the simple pillars, and the designs with the women statues, Even the iron top roof, we also have many different designs, and the different colors also could add the PVC to protect this from the sunshine. If you have the design pictures found from Google, we also could carve this according to the pictures you like.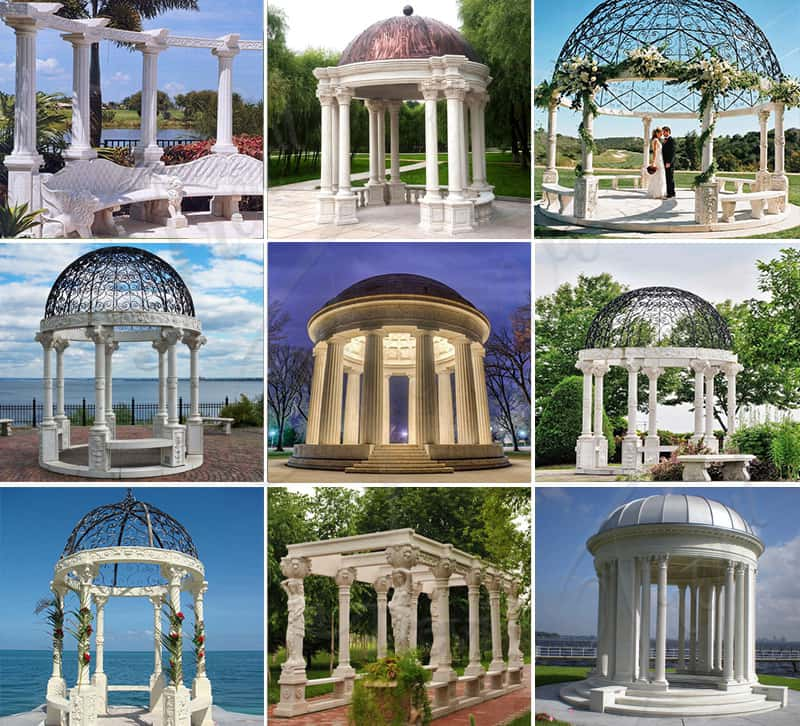 If you are looking for a large gazebo, you could contact us at any time. Trevi would be your best choice. We hope we would have good cooperation with you.