White Marble Fountain Introduction:
This small white marble fountain is very delicate. This is a tiered fountain. Each layer is engraved with exquisite ornaments. These ornaments make this fountain look very vivid. Although this fountain is small, you can put it in many places. It can be indoor or outdoor. And this fountain is entirely white, without a trace of impurities and variegated colors. So no matter where you put it, it will look very textured.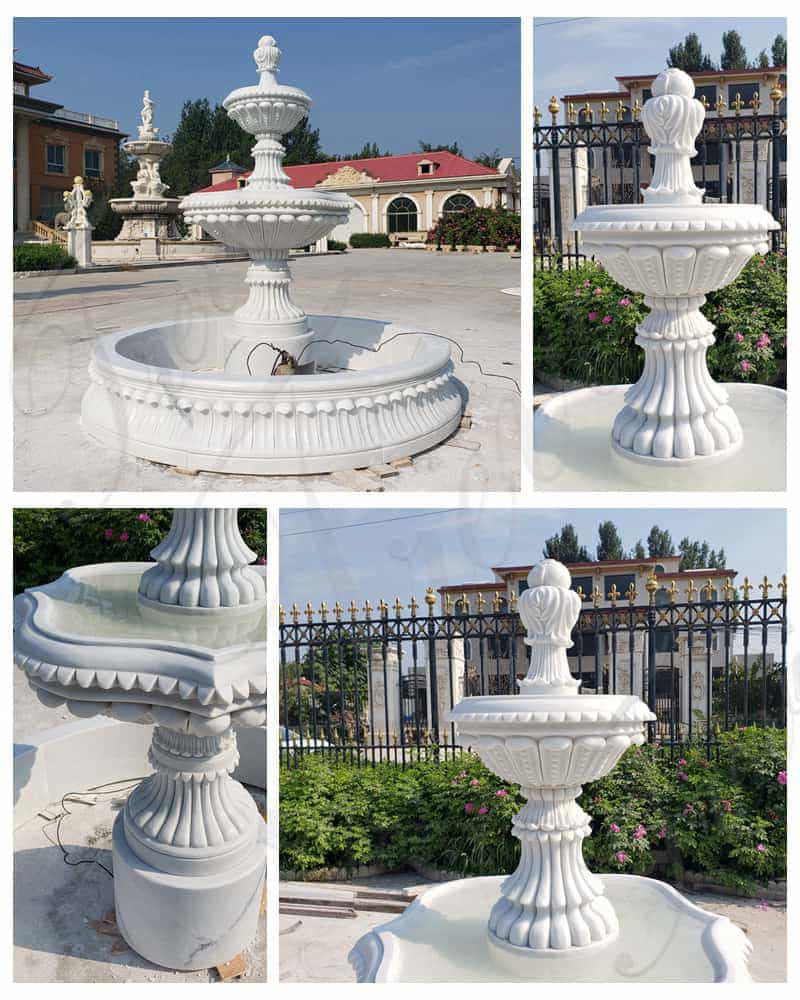 Material:
We use natural Class A marble as the raw material for this white marble fountain. So the texture of this fountain is very delicate and shiny. Marble also has many textures. If you like another color, you can also customize it. There are some materials in the picture below that can give you some suggestions. There are solid colors and spliced colors. As long as you tell us your needs, we can make a perfect plan for you.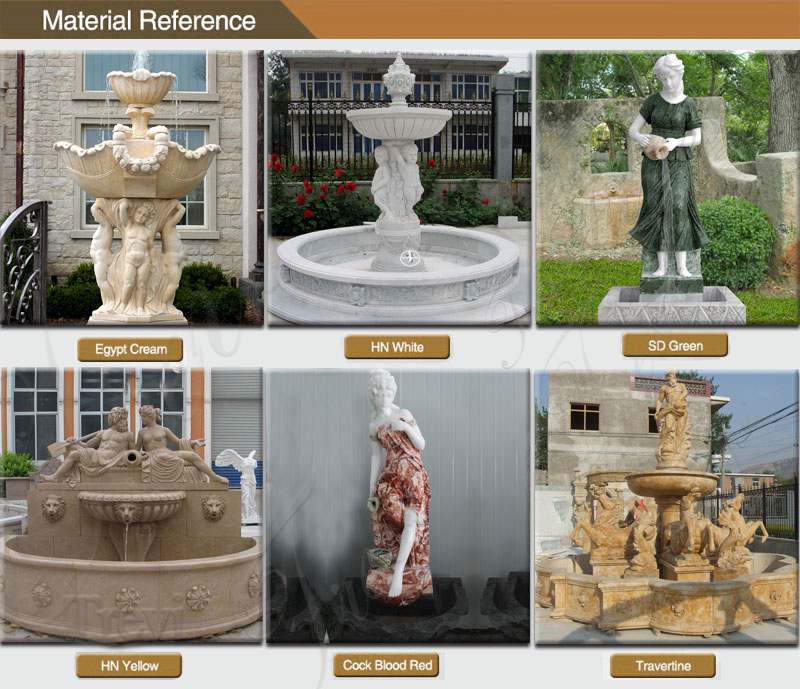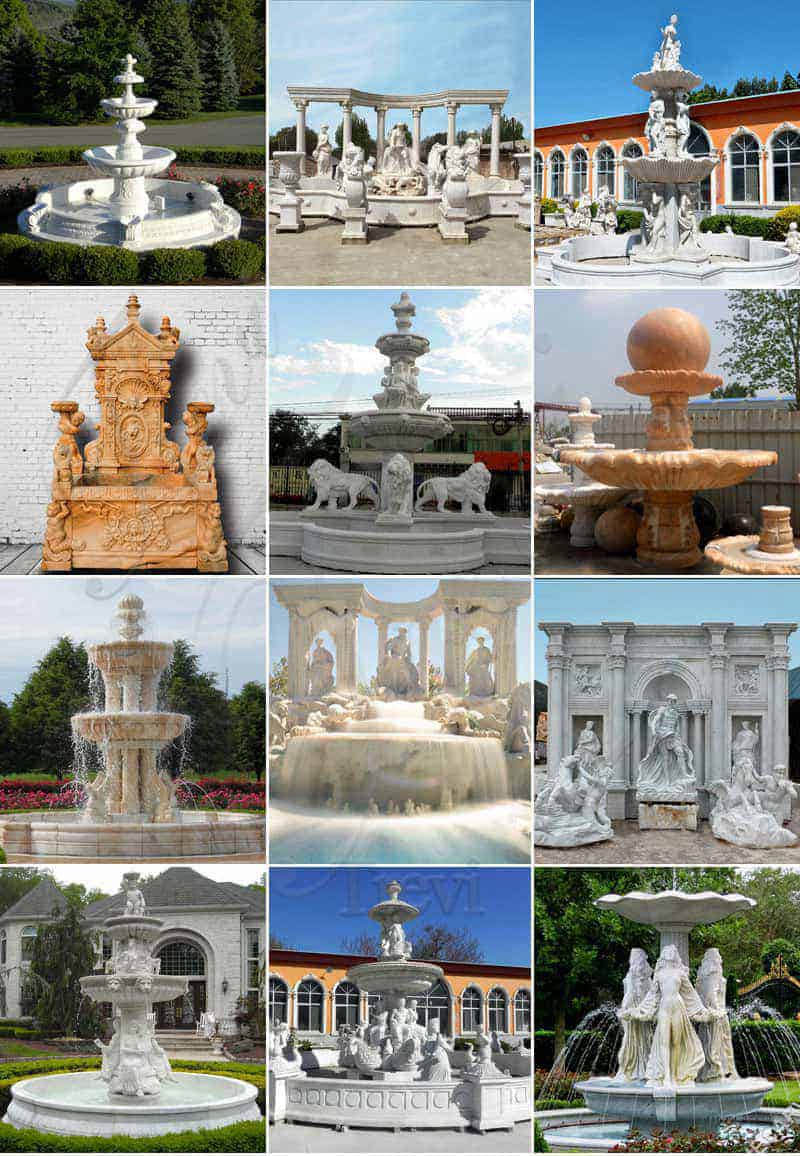 Trevi Advantages:
As a professional sculpture factory, Trevi has always insisted on using high-quality raw materials since its establishment in 1983. In the production, it has never cut corners. So you can rest assured of the quality of the fountain. Our customer service is also very professional and comprehensive. We will also provide you with drawings of the fountain installation. If necessary, we can also provide you with remote installation instructions. And before shipping, we will also test the water in the factory to make sure that there is no water leakage and damage before shipping to you.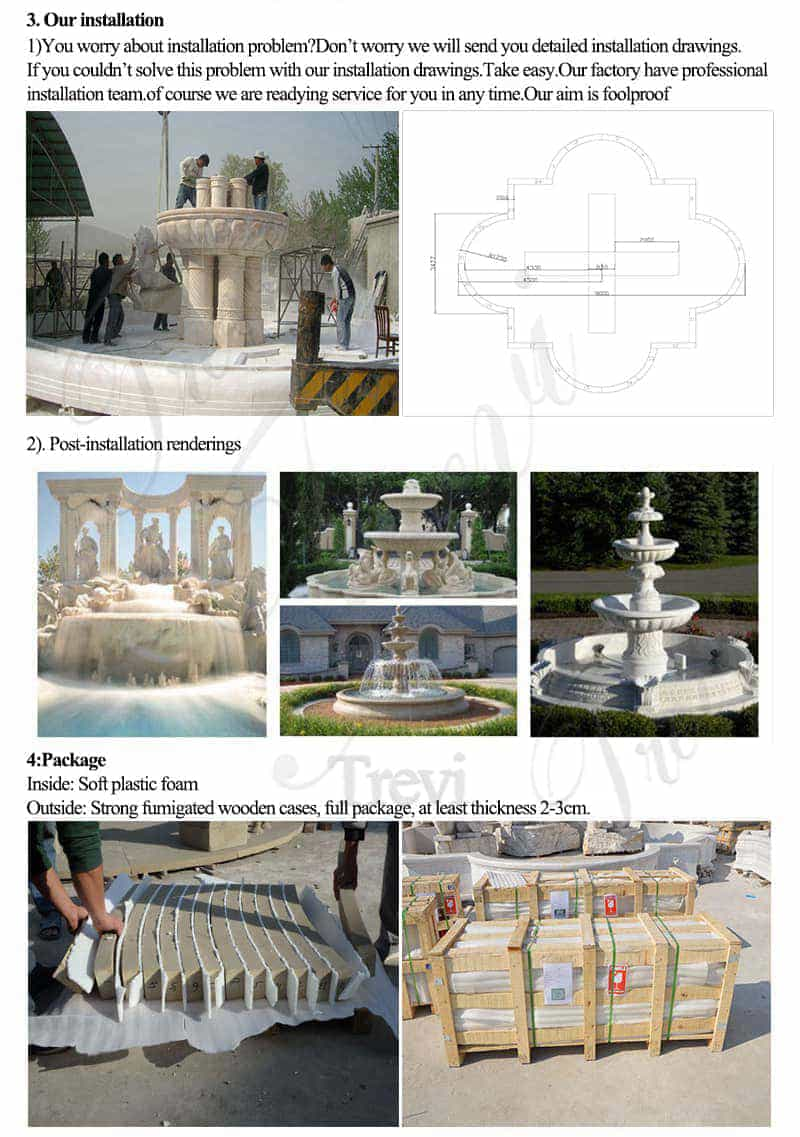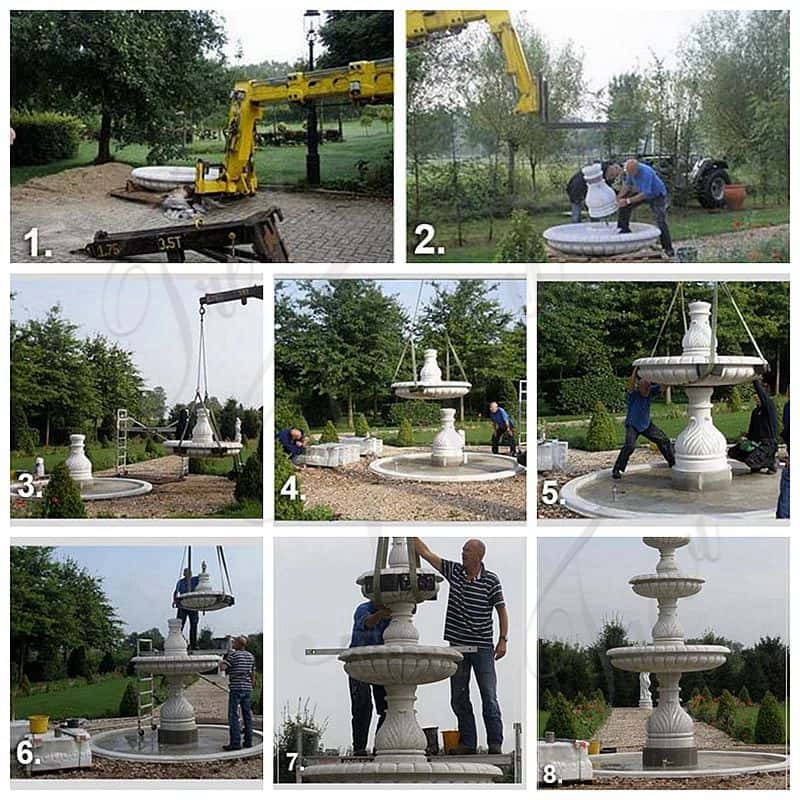 More Choose:
The decorations of Trevi's fountains are all hand-carved by our master sculptors bit by bit. Our masters are all traditional skills learned from our ancestors. Most of them started to learn to sculpt when they were a child. So you can rest assured of the perfection of the fountain decoration. And because we have so many professional and skilled engravers, Trevi Factory can also provide you with more fountains to choose from. We also accept customization, we can carve a unique fountain for you.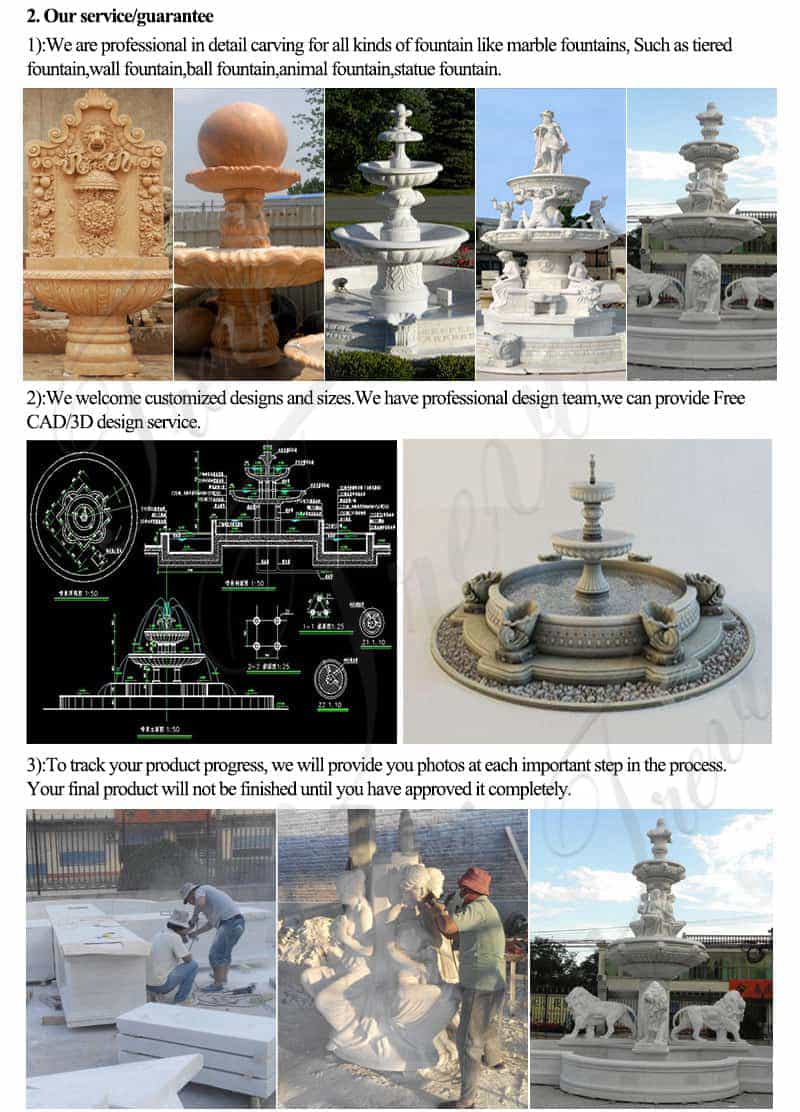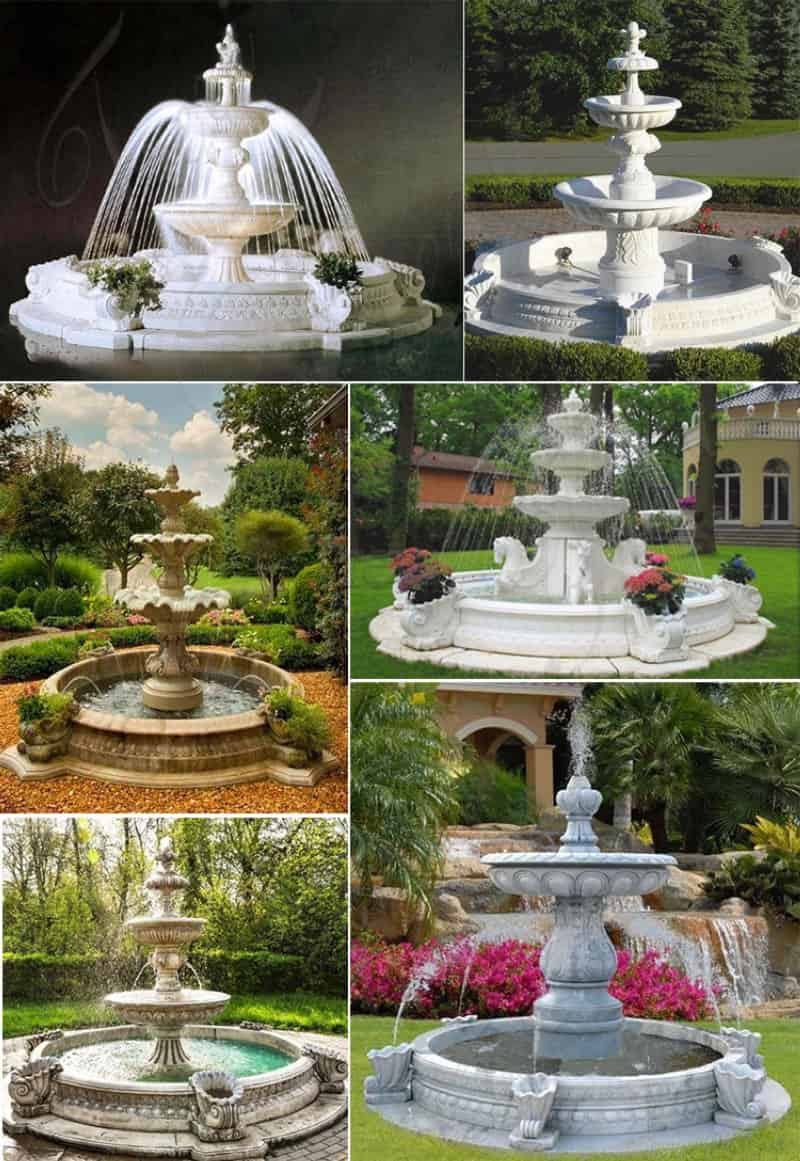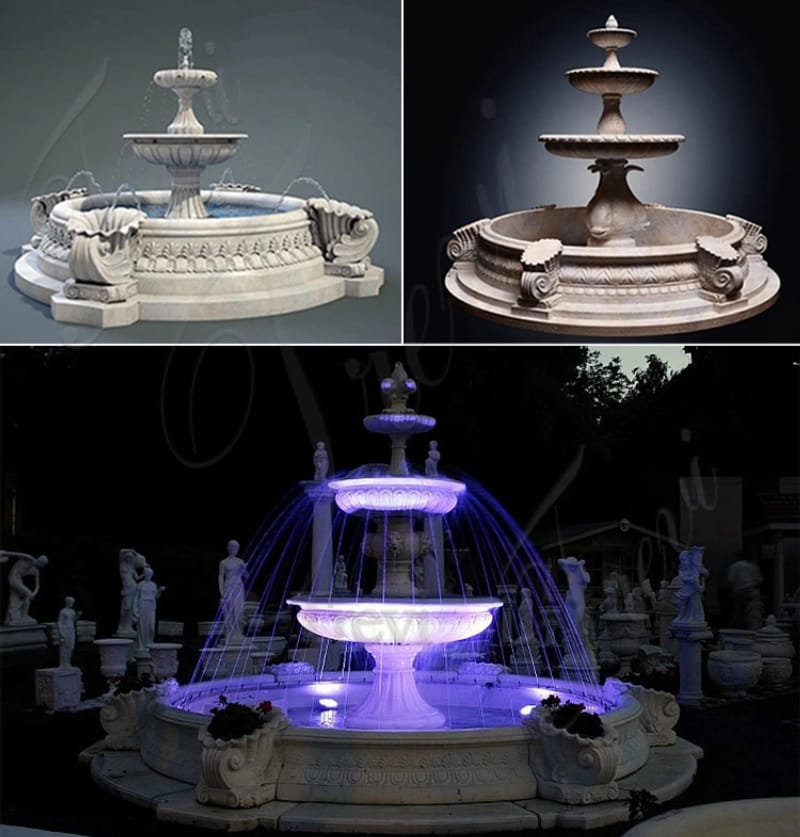 Of course, you don't have to worry about transportation and packaging. Trevi has been engaged in the export of sculptures, so we are familiar with various transportation channels. More importantly, we will also buy full insurance for your white marble fountain. So if you like this fountain, or if you have any other needs, you can contact us at any time.