Marble Flower Pots Details:
This white Marble Flower Pots for the garden is a very classic design. It has detailed carving on the surface, flowers, and figures on the body. This marble flower port was made of the planters and the base, when you install this, just place them in the right place is ok.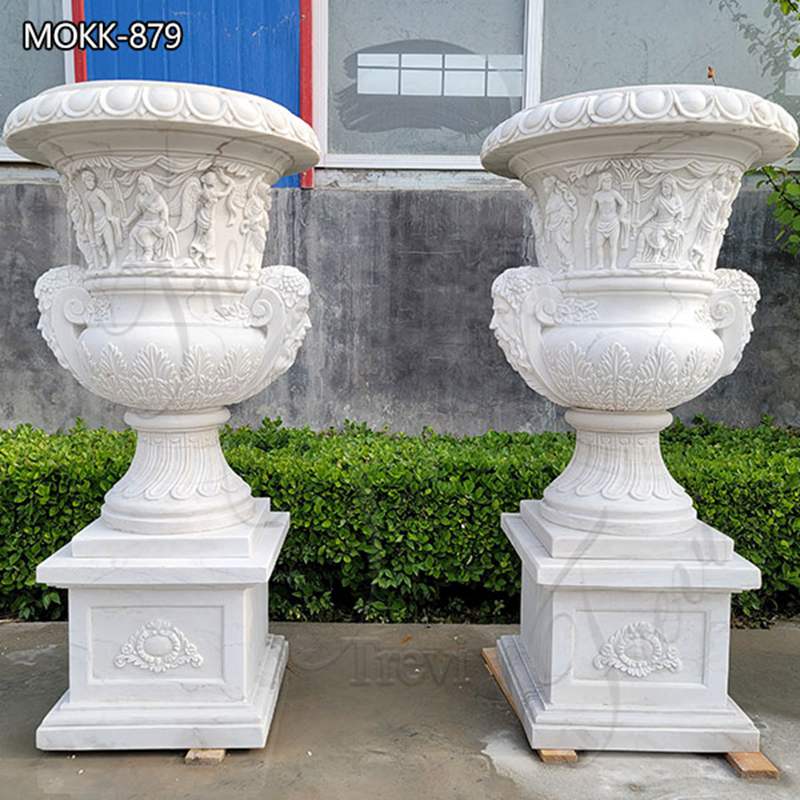 These marble planters could plant the flower because they have drilled the hole for them. So when you plant the flower, and the water could flow out from the hole we drill. You could imagine the Big White Marble Planters places in your garden, it would be very granted and eye-catching.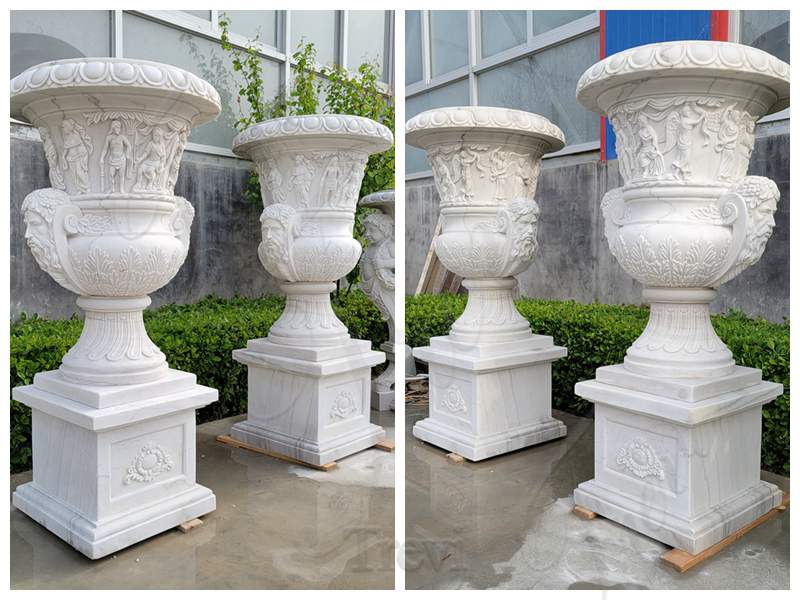 Pure Hand-Carved Process:
This Marble Flower Pot is natural white marble, so it could be placed in any indoor or outdoor space. Every detail of the planters is hand-carved by our professional carving artists. Also, have the professional artist to the polished, then show this classic planter and you would be amazed by our works.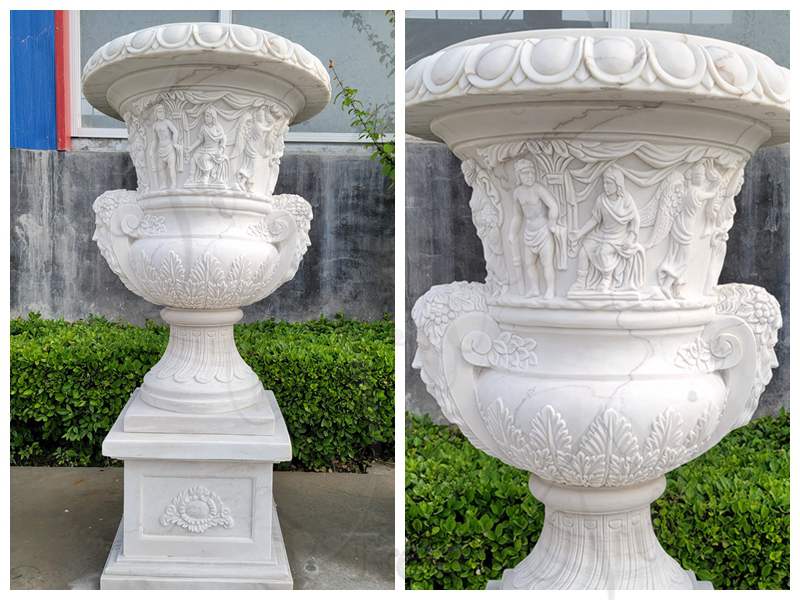 Marble planters, apart from the white marble, we also have other colors, such as the beige color, black color, etc. So you could tell us your requests, such as the height you need, the design you like, and the color you want, we could carve this according to your requests. you could always choose on our website.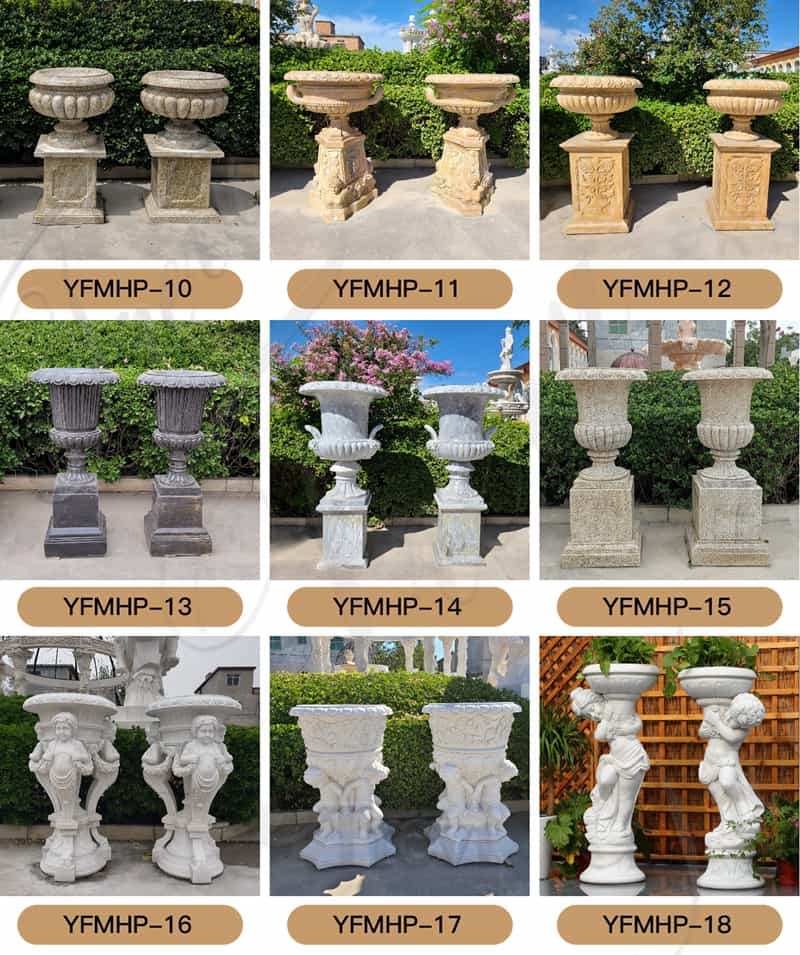 How Are We Packing These Planters?
We have professional packing works, all the marble planters were protected by the soft foam on the surface. We use shockproof foam, which could protect every corner of the flowerpot. Then covered by the strong wooden crate. The outer packaging is very strong and could resist external shocks. Also, we would buy the full insurance during the shipping.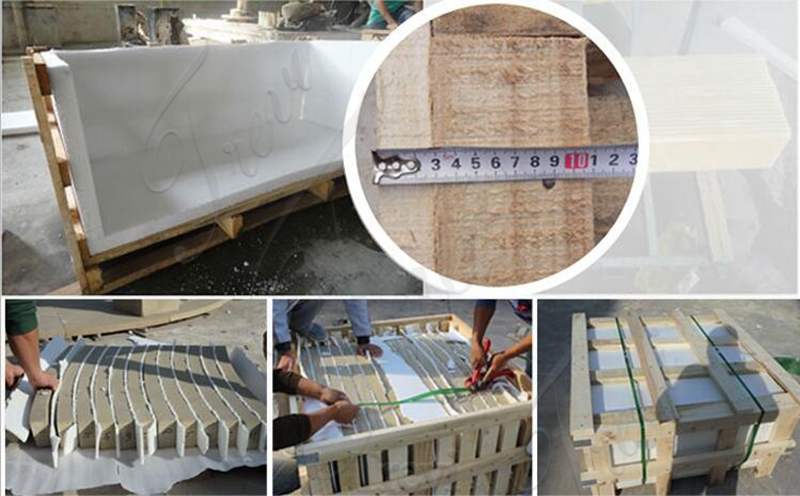 Our Marble Flower Pots could be made according to your requirements, both in size, materials, and design. With our many years of marble carving experience, these all could be achieved for you.