White Marble Gazebo Pavilion Details
This beautiful white marble gazebo pavilion shows the exquisite hand-carved marble craftsmanship of Trevi craftsmen. There are two delicate basins with two adorable children playing around on both sides of the entrance. And two graceful ladies stand upright each side of entrance adding sensual beauty to the whole pavilion. Besides, the pineapple and grape pattern engraved on the beam seems like perfect. Among them, the finely carved columns with pattern carving throughout, suggesting heavenly luxury quality.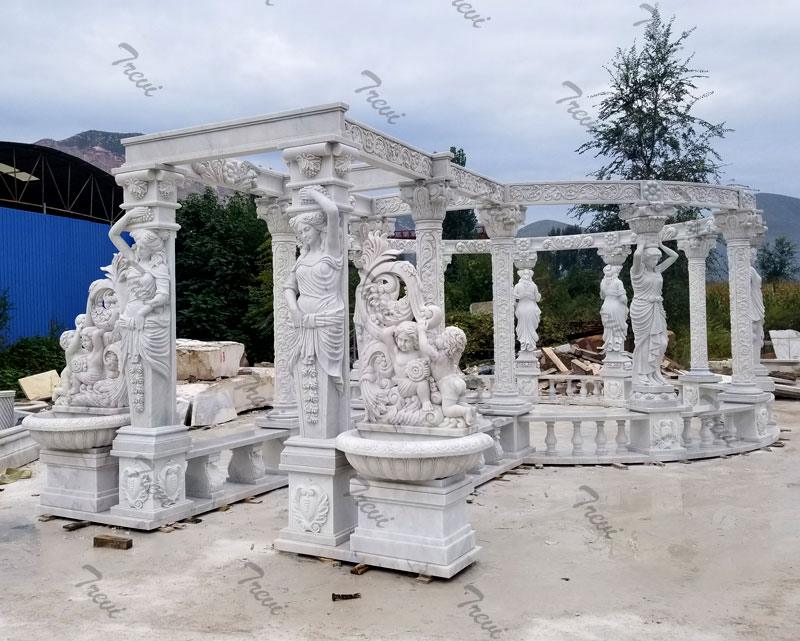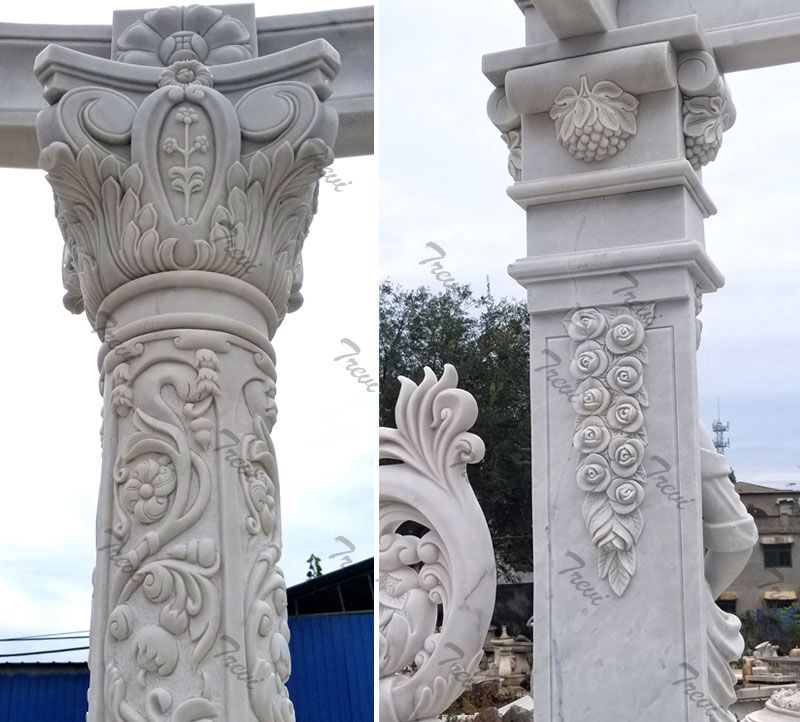 Installation guide
For this luxury white marble gazebo pavilion, our factory will provide you with a series of installation instructions. First of all, there will be testing and installation advance before delivery.  Secondly, we will provide you with preparations and precautions before the installation of the pavilion. In addition, detailed installation instructions drawings or shooting installation videos will be also provided to you.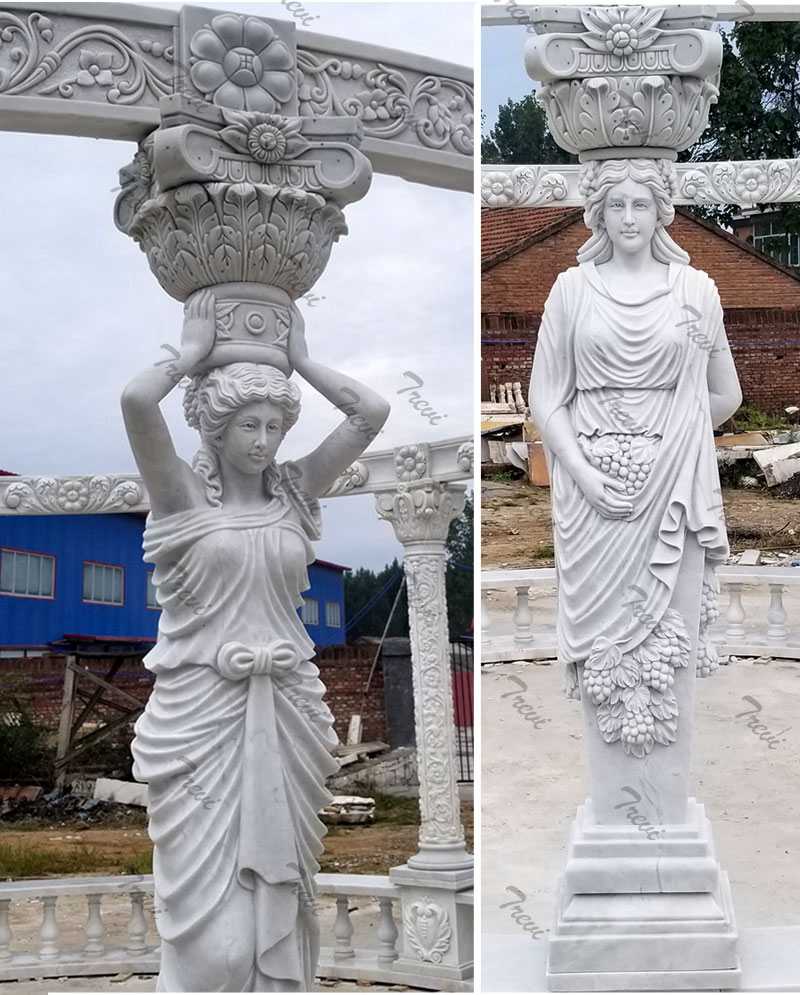 Related Products
In addition to this hand-carved white marble gazebo pavilion, Trevi provides you with a large variety of pavilions for you to choose from. We have a variety of raw materials, so you can choose different materials. In addition, the pavilion can be customized, no matter in color or size. Known for its exquisite craftsmanship, Trevi is worthy of everyone's trust.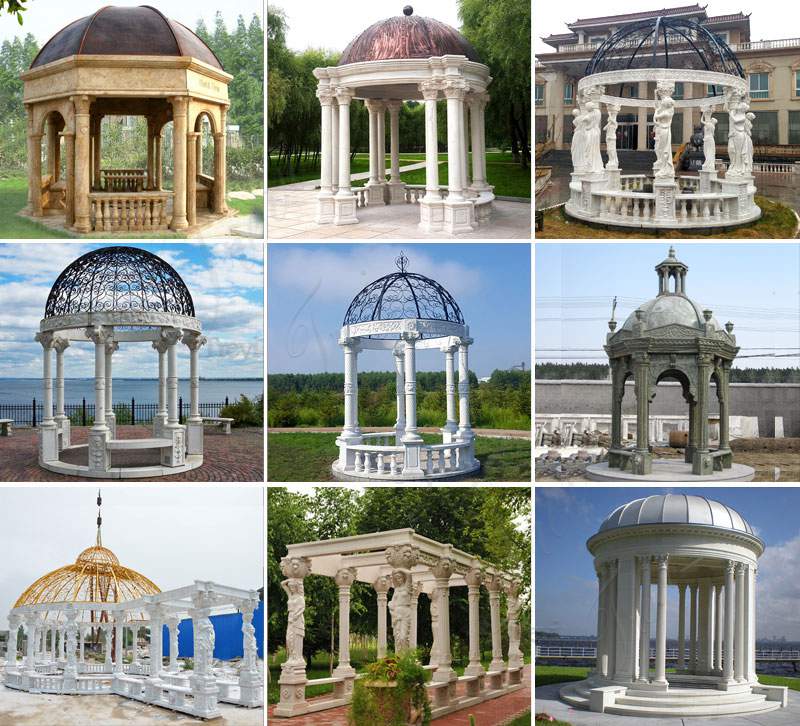 Our Advantages
Trevi has more than 35 years of experience in the marble carving industry. For this white marble gazebo pavilion, we have many advantages that we are proud of.
1. Provide installation drawings pictures.
2. If bad weather always occurs, the upper and lower beams can be fixed with steel bars during installation, which is relatively firm.
3. Carefully crafted, paying attention to details, the outside of the beam is covered with thin sheets.
4. Strict packaging, full insurance covering all risks for customers.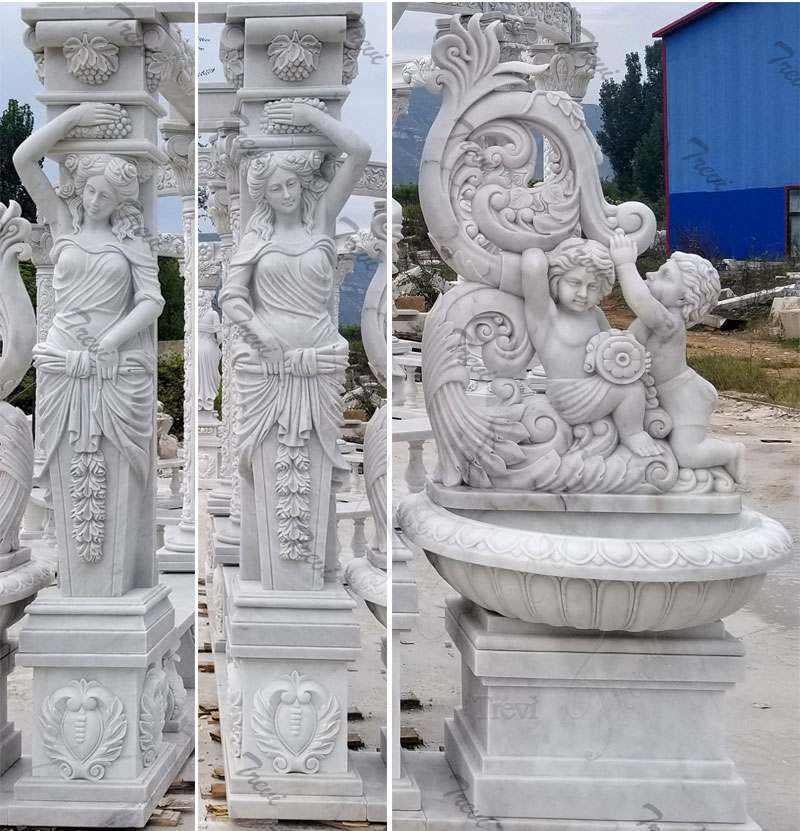 Choose You Fine, and get the most reliable marble sculpture for your own!