Hot Sale Beige Marble Wedding Gazebo Decor Details
This beige marble wedding gazebo decor features six marble columns forming a circle with a dome-shaped iron hat. The stylish and simple design will be a highlight for your wedding. There are flower vines wrapped around the beam, which undoubtedly adds a romantic ambiance for the wedding. Imagine when the wedding ceremony starts, the handsome bridegroom kisses his bride under such a beautiful gazebo. That will be the greatest memories left for loving couples. Trevi craftsmen use natural marble as materials to ensure the longevity of the pavilion.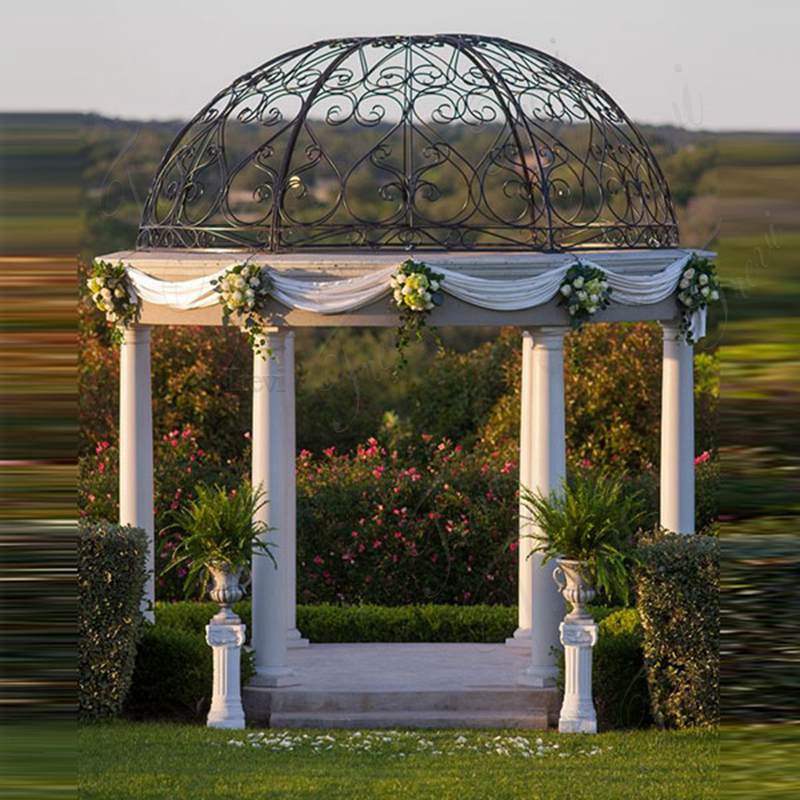 Installation Guide on Wedding Gazebo Decor
Trevi provides detailed installation instruction drawings for each gazebo including this beige marble wedding gazebo decor. You don't have to worry about installation problems. In addition, we will explain the precautions that need to be prepared before shipping. At the same time, we could also have video guidance for you. All guarantees your smooth installation on the gazebo.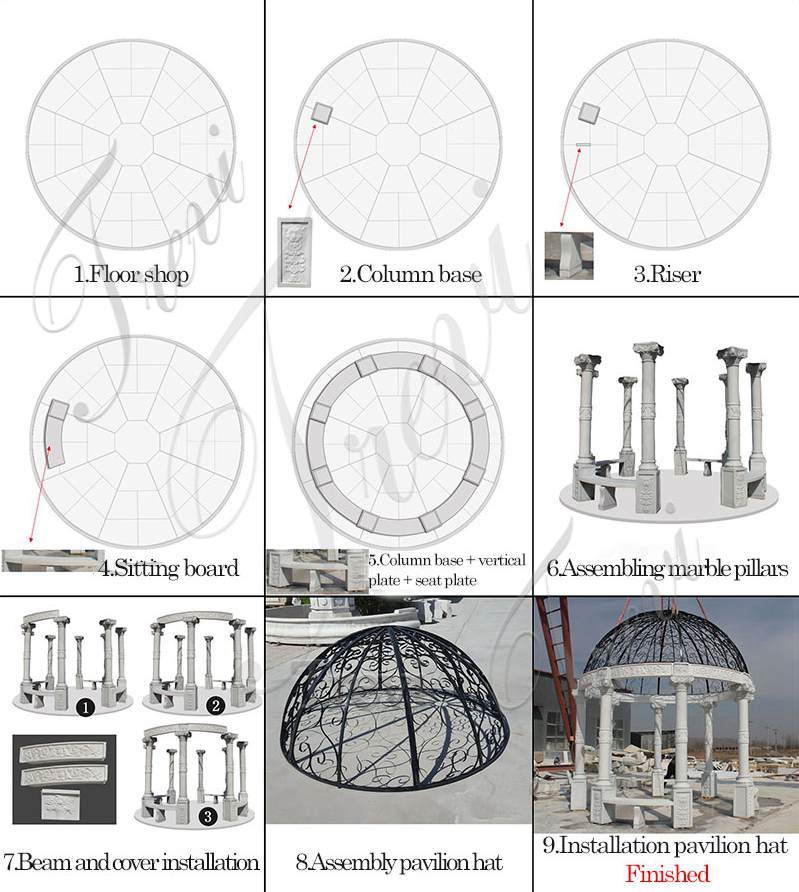 Other Marble Wedding Pavilion Designs
In addition to this beige marble wedding gazebo decor, Trevi offers a variety of pavilion designs such as hexagon gazebo, octagonal pavilion, square gazebo, and round gazebo, etc. In addition, the iron hat of the pavilion can also be customized, with different styles and colors. Our iron caps will be treated to prevent rusting when the pavilion is placed outdoors. Contact us and our passionate colleagues will send you a complete catalog for you to choose from.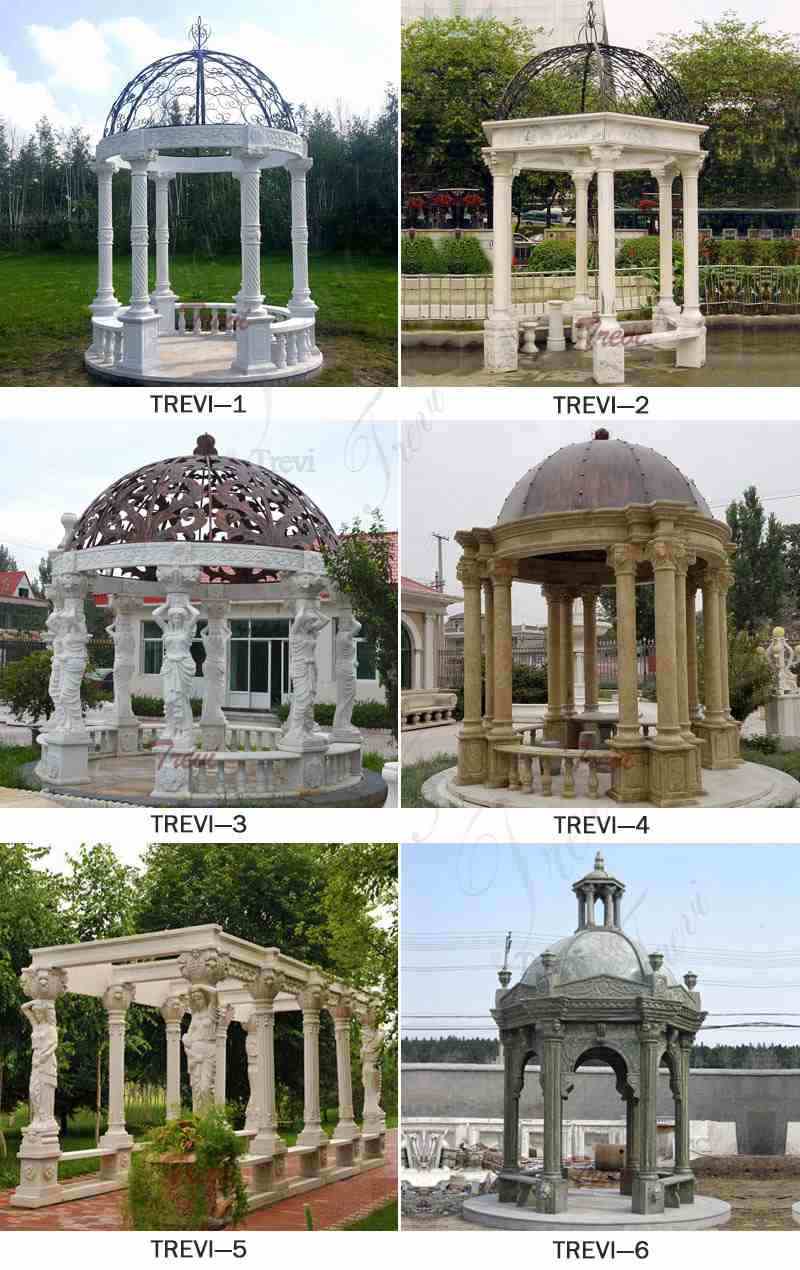 Our Advantages of Wedding Gazebo Decor
Trevi has more than 35 years of experience in the sculpture industry. For this beige marble wedding gazebo decor, there are multiple advantages why you should choose us.
Provide installation drawings and videos.
If bad weather always occurs, the upper and lower beams can be fixed with reinforcing bars during installation.
Strict packaging and delivery
Full insurance, and cover all risks for customers.
5. High-quality after-sales service.