Marble Lion Water Fountain Details:
This luxurious 3 tiered marble lion water fountain depicts three big basins with gorgeous marble lion designs. Featuring four majestic lions sitting around the pedestal, this luxurious three-tiered fountain is particularly attractive and impressive. The engraved three bowls also are decorated with delicate lion heads, where could pouring water flows. A plethora of ribbed carving details throughout. When the fountain cascades into the big ornated bowl, you could listen to the beautiful water melody. Perfect for gardens, backyard, or hotels.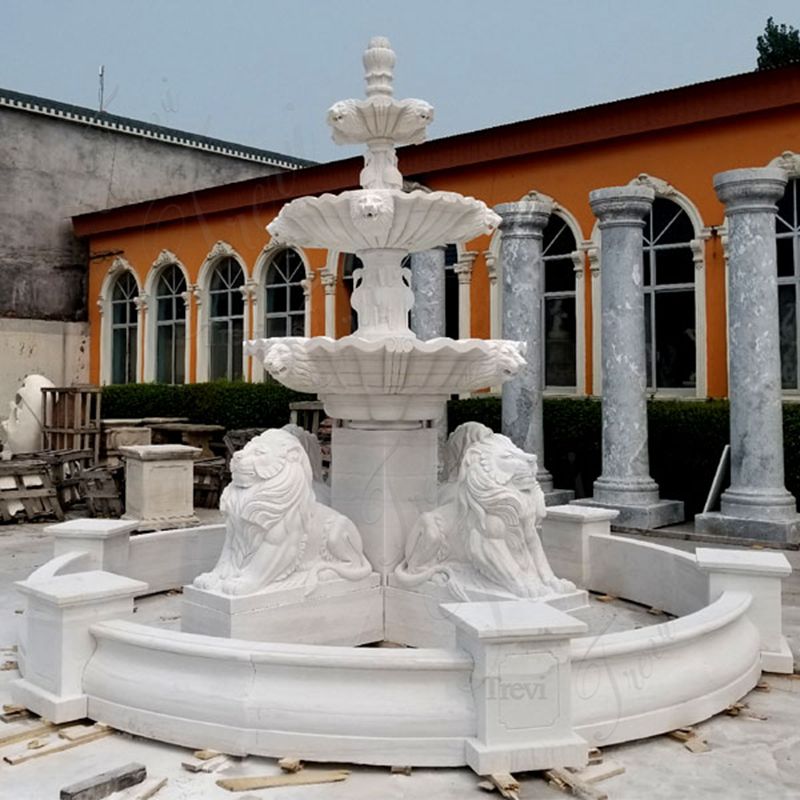 Popular Design:
This large marble lion water fountain is not only gorgeous but also very practical. Therefore, it has become the choice of most people. In addition, this marble fountain can also be made of different materials, such as natural marble, limestone, travertine, etc. All the marble fountains also come in various sizes, designs, and colors. Regarding the styles, including tiered fountains, figure fountains, wall fountains and flowing ball fountains, etc. Tell us your favorite style, and we can recommend the one that suits you best.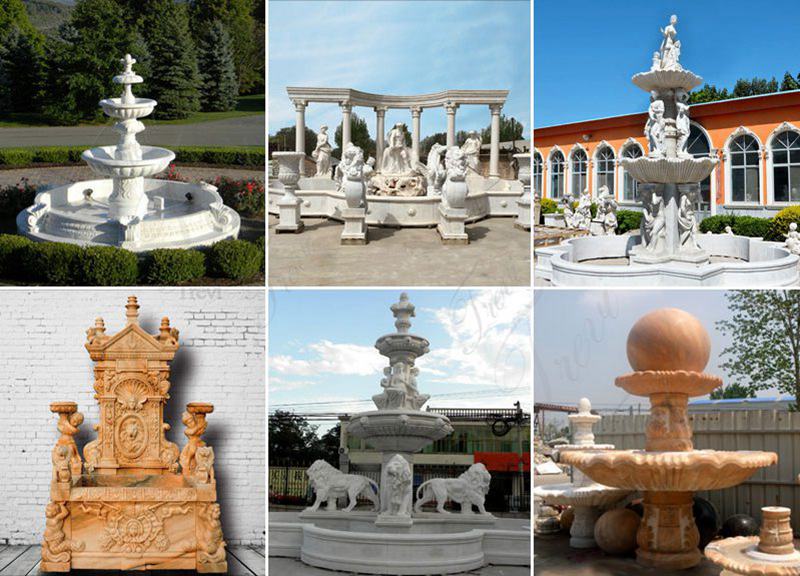 Installation Guidance:
YouFine will provide testing water services for this stunning marble lion water fountain. And our team also shoots videos and sends them to customers for your reference. In addition, professional and detailed installation drawings are provided. It should be noted that before the fountain arrives at your hands, you need to lay concrete floors and take waterproof measures on-site. Our excellent team will provide you with good guidance during the installation process. So you could have a smooth installation.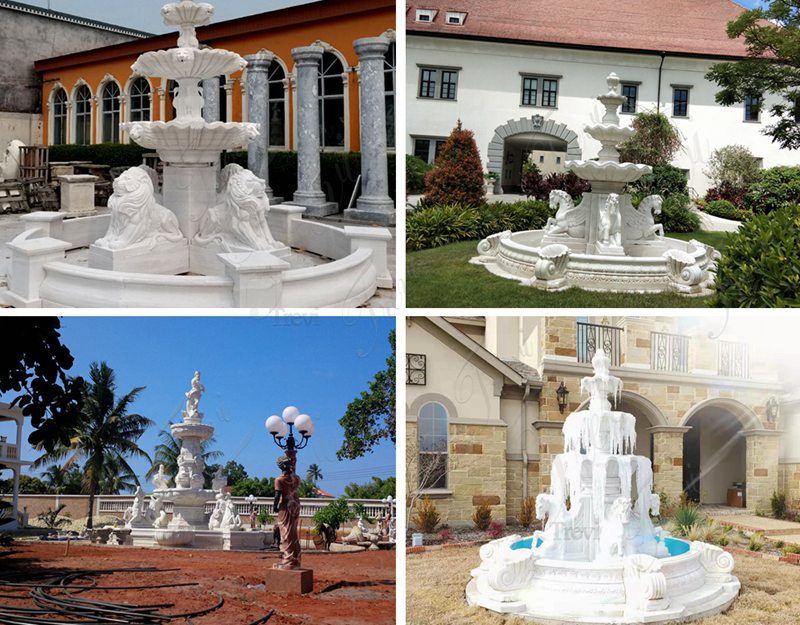 Packing and Delivery:
All our outdoor marble lion water fountain has strict packaging. Besides, we have an inspection team to supervise every step. Moreover, there is a thick soft plastic foam inside and a strong fumigation wooden box outside. For the transportation of this large fountain, we can deliver it to the nearest port by sea. We will find the best delivery way for your reference based on your sculptures and local conditions.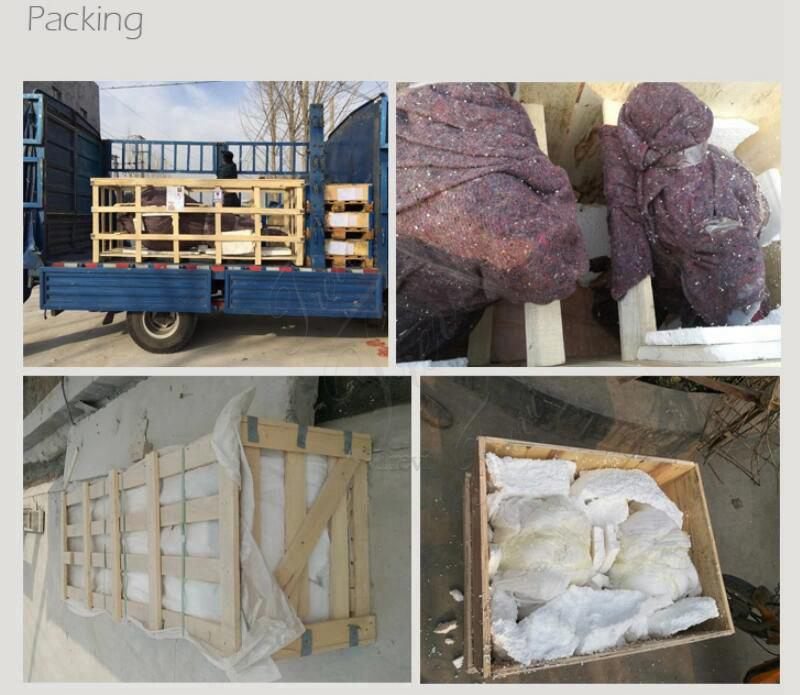 If you just happen to enjoy this large water fountain at a glance, don't hesitate to contact us! You may be amazed by our high quality and service!