We could clearly see that this is a beige marble gazebo with twelve pillars, and the top of each pillar is carved with exquisite relief. Because we use natural marble, the veins of each pillar is different and formed naturally. We use iron as the material for the top of the gazebo, and would paint it with dark brown paint. The beige pillars and the dark brown top make the tone of the whole gazebo look very elegant and gorgeous.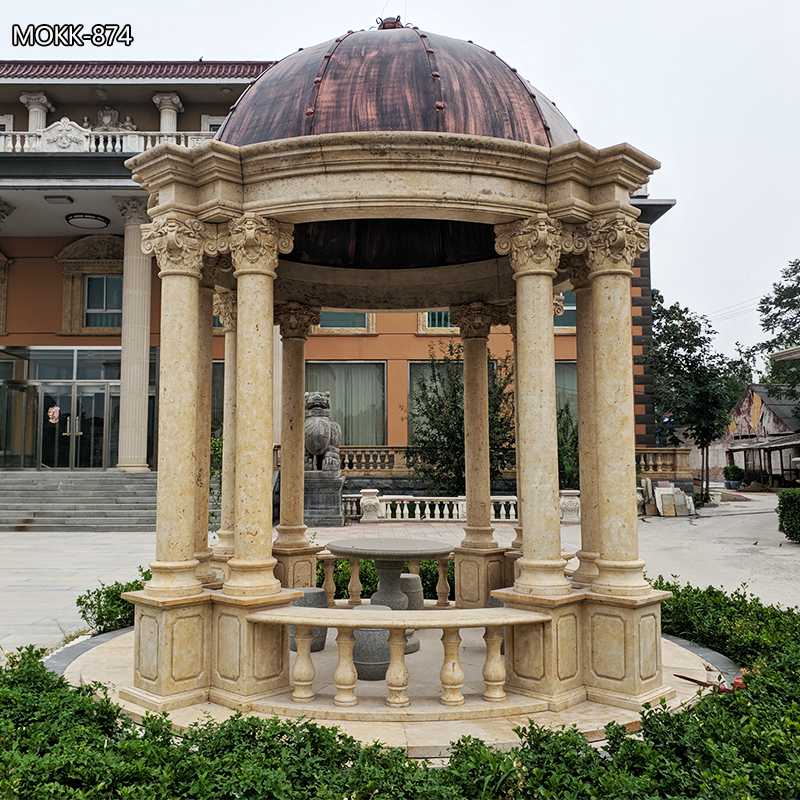 Why So Many People Choose Gazebo?
Many people like to place marble gazebo in the center of their garden or in their courtyards. Why? First of all, because the appearance of this nature marble gazebo is very exquisite, it makes people feel like they are in the romantic last century. Imagine that on a sunny afternoon, you and your family are leisurely sit in this gazebo and drink afternoon tea, which is very pleasant. Or on a cool rainy day, you sit on a stone bench in this beige gazebo with a cup of hot coco in your hand, enjoying the beauty of nature to the fullest. Secondly, beautiful marble gazebo also have multiple functions. You could drink afternoon tea, shelter from rain or entertain guests.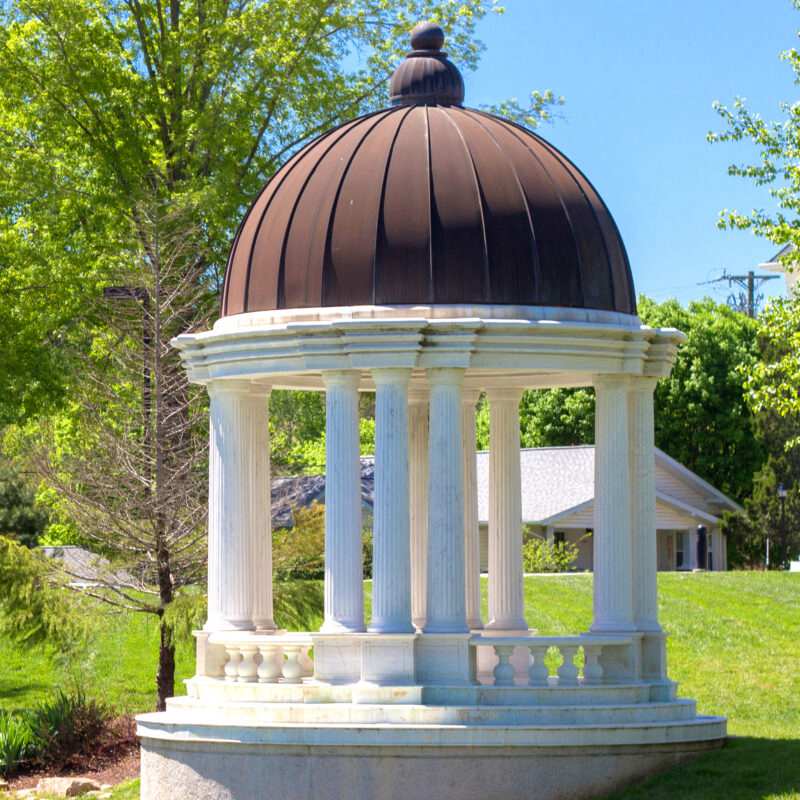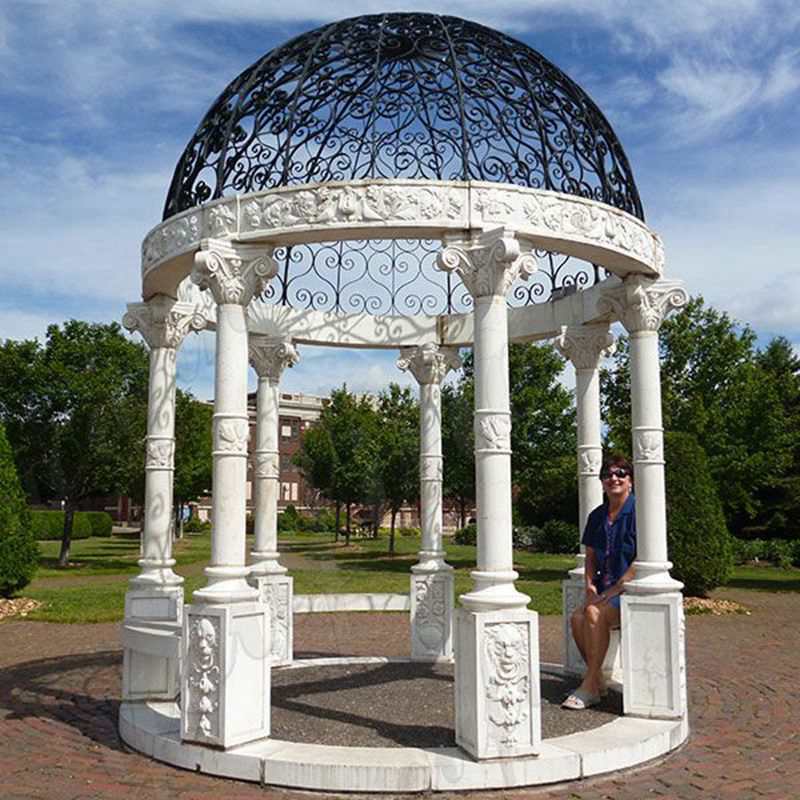 YouFine Provide Customized Services
If you have your own ideas, you could also tell us, we have professional artists to serve you. For example, the sunflower carved on the top of the pillar, you could also choose other flowers or other types of reliefs. Furthermore, the top of the outdoor marble gazebo could be made half-wrapped, and could also choose to make it hollow.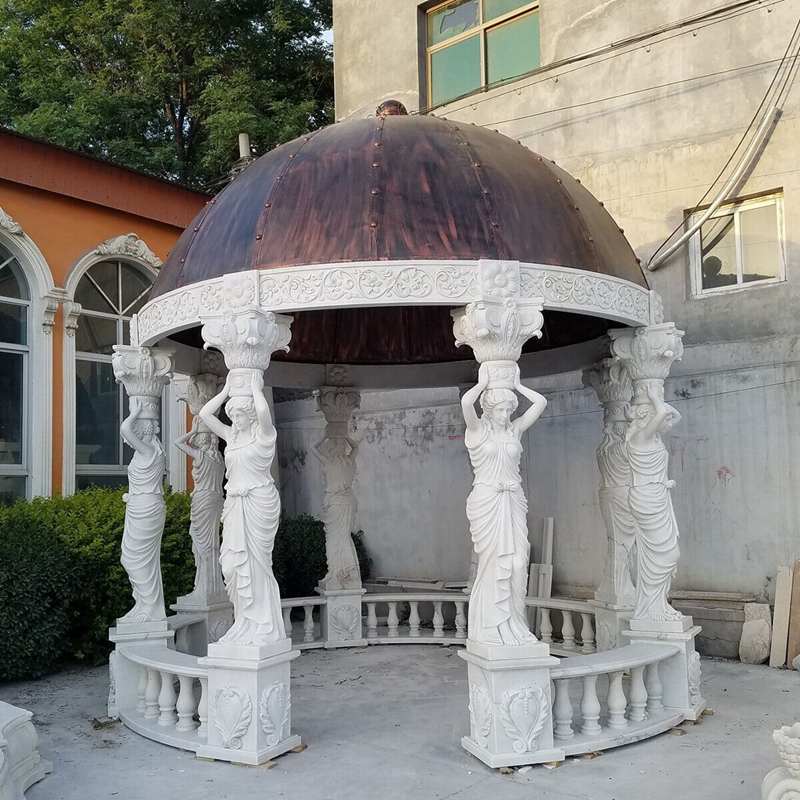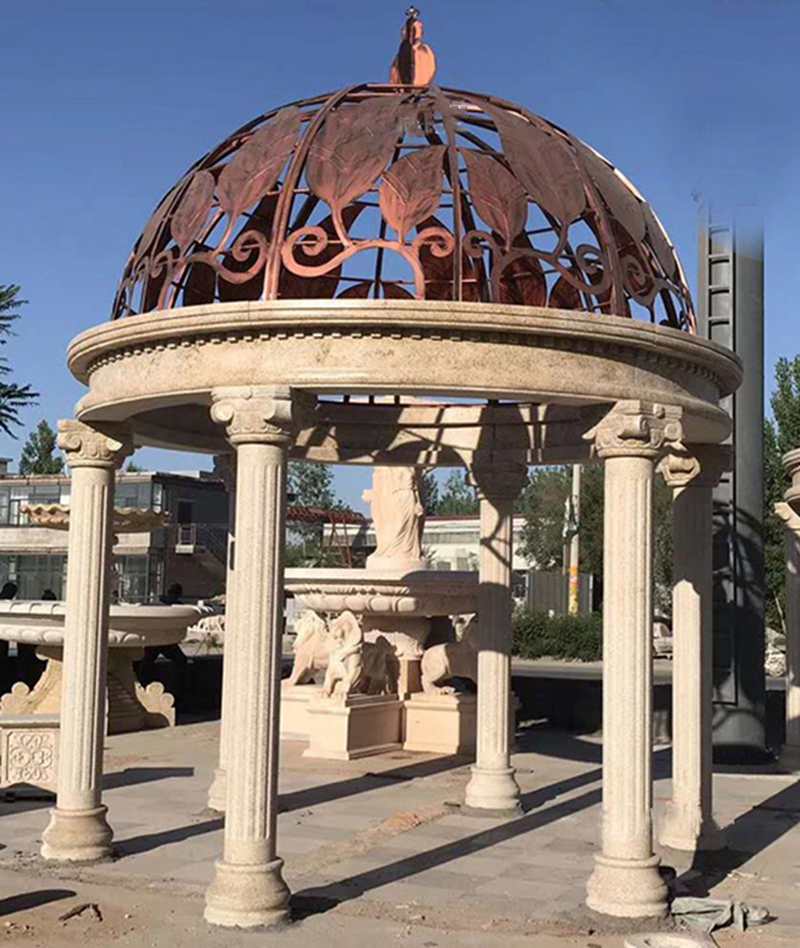 YouFine Is A Factory Worth Choosing
YouFine has decades of experience in making and selling various sculptures. Therefore, we are also professional in the sculpture of gazebos, because we have experienced sculptors who are very attentive to the production process of the sculptures and carve exquisite works one by one. Since a nature marble gazebo is a relatively expensive item, you may be concerned about transportation. Please don't worry because we would like to have professional personnel to check the quality problems and carry out strict packaging before transportation, so that the products would not be damaged during transportation to the greatest extent.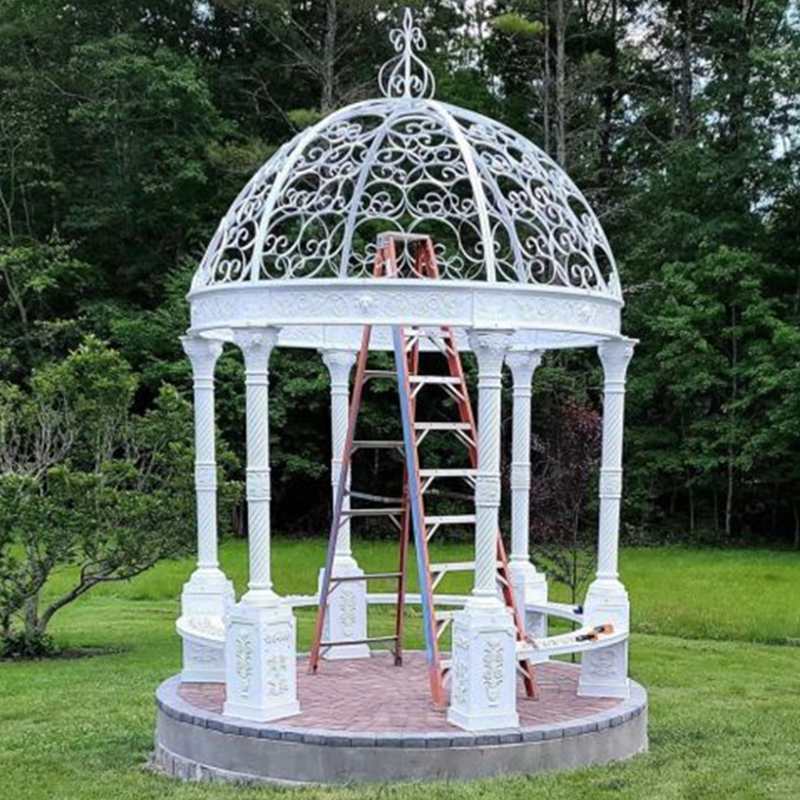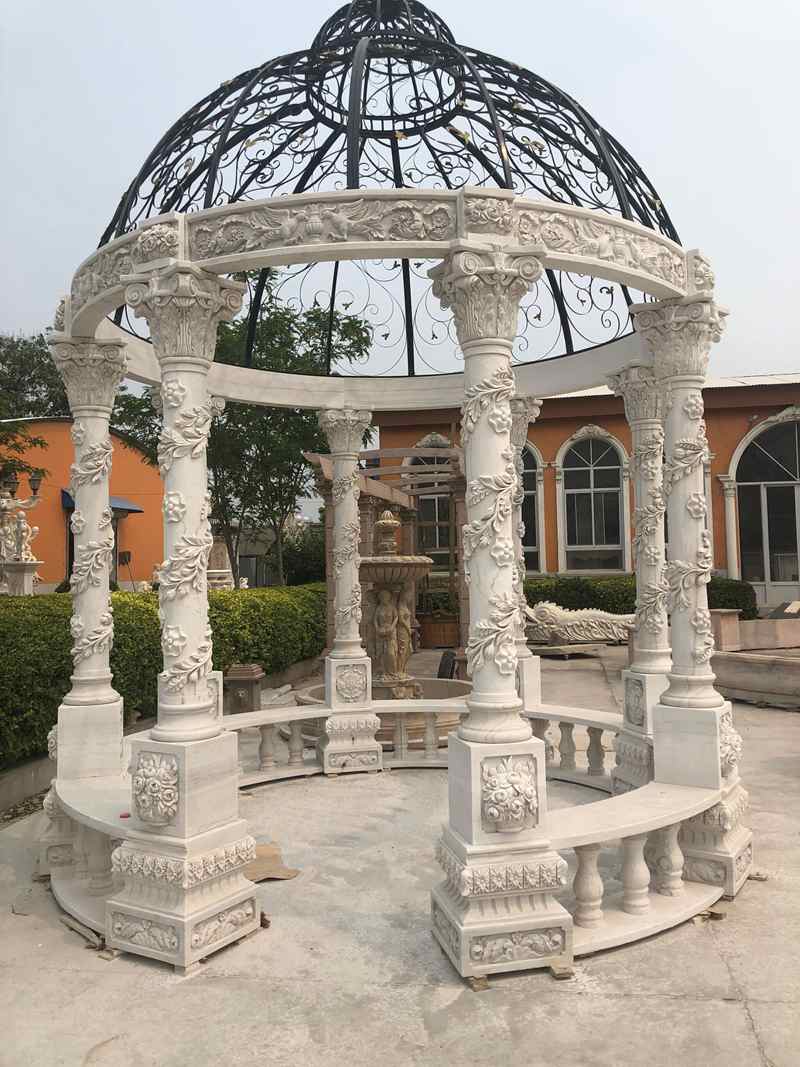 YouFine is a direct selling factory, so we would provide you with a suitable price. We would give you a satisfactory shopping experience.