Outdoor Marble Horse Water Fountain Details:
This large outdoor marble horse water fountain features three tiered marble fountains with four horses setting around the base. It is finely carved from natural marble by hand. You can notice that its engraved three pillars or big vivid marble horses. The white marble base also has several daffodils shaped decorations. You can plant flowers in it, which will make this fountain more vivid and interesting. This is a hot item, contact us for the best price.
Installation Guidance:
This large outdoor marble horse water fountain will be delivered to you in several parts. Don't worry, Trevi will provide you with detailed installation drawings for free. In addition, when assembling, a water test service will be provided. At the same time, we will shoot the installation video in advance. And we can send it to you to ensure your smooth installation. For the installation of large fountains, Trevi will also provide you with on-site installation services.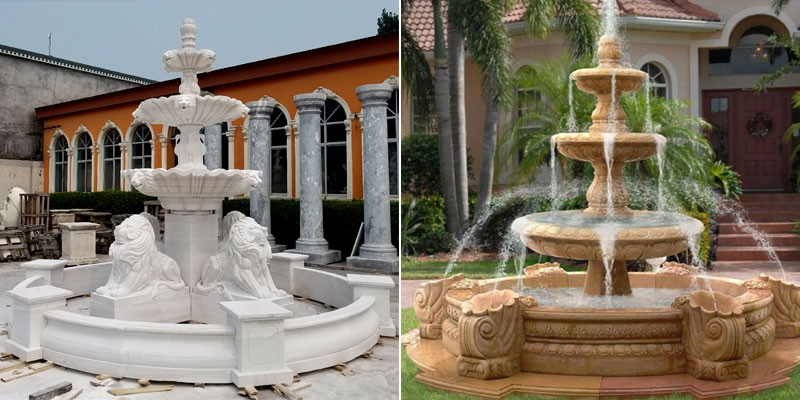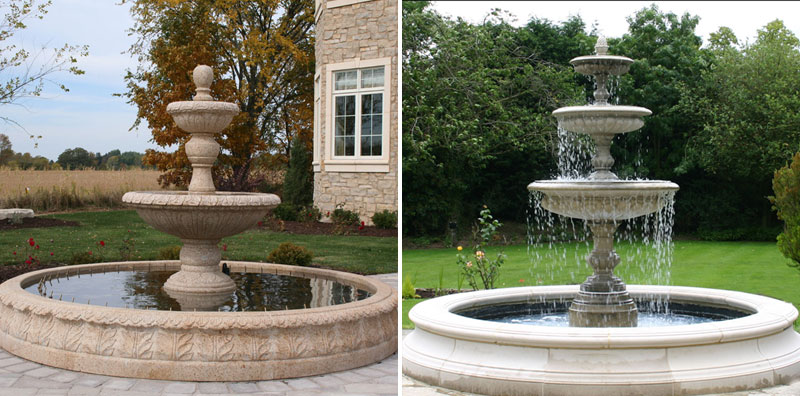 Detailed Marble Carvings:
This gorgeous outdoor marble horse water fountain is the perfect combination of marble fountain and animal sculptures. Sine the natural marble as the raw material, each marble has different natural textures. And it is purely hand-carved, even the same master will produce different masterpieces. Our master has decades of experience in the marble carvings. Therefore, we can ensure that this marble horse fountain is lively.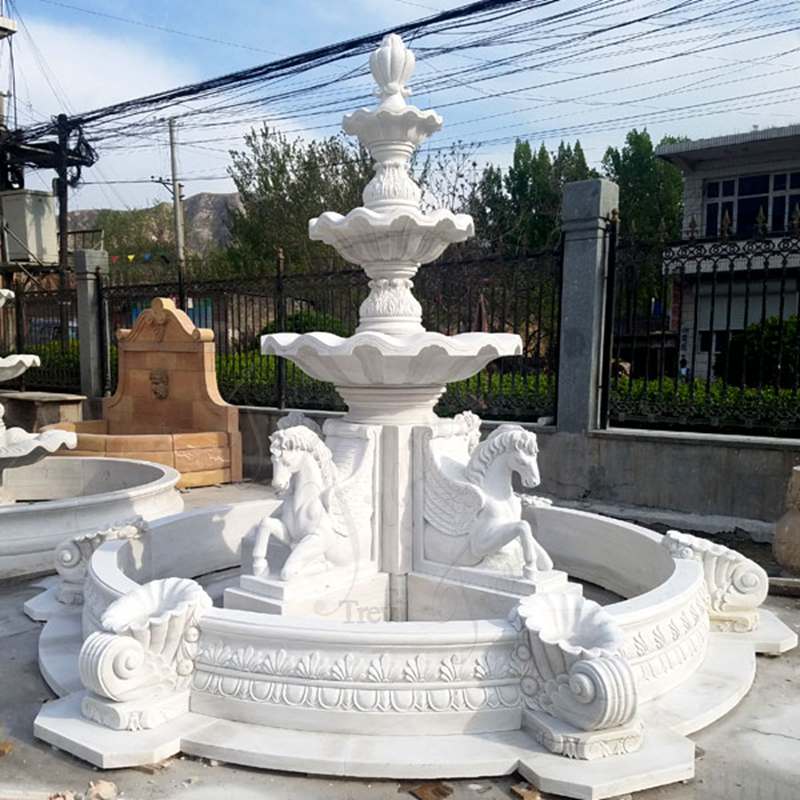 Popular Designs:
Are you fond of this magnificent outdoor marble horse water fountain? If you want other styles, Trevi can provide you with detailed different designs. Different stones materials like limestone, sandstone, Martha etc are available. Different stones have different colors like white, sunset red etc. And we can also accept customization. If you have a design you like, please let us know. We will definitely help you achieve it.