Large Outdoor Marble Wedding Gazebo Decor Details
This large outdoor marble wedding gazebo decor features eight intricate carved columns with a doom-shaped iron hat. Fashionable and simple style, it will definitely become your wedding sculpture. If there is a circle of flower vines around the beam, it will be even more romantic! Using high-quality marble material, hand-carved patterns make the design more advanced. This is a fine sculpture we are proud of.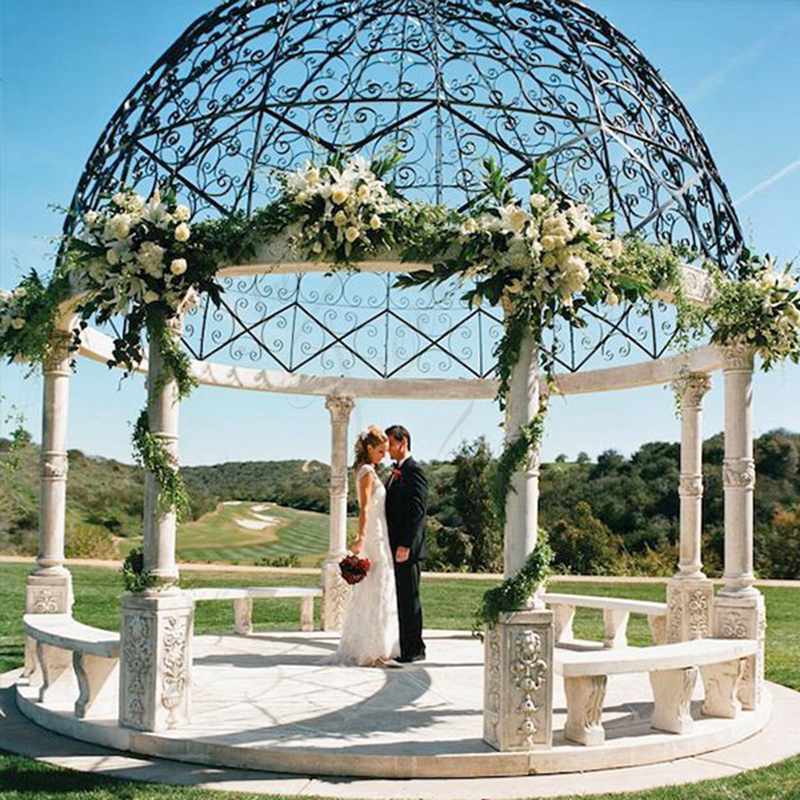 Trevi Outdoor Marble Wedding Gazebo Decor Product Show
Is this beautiful outdoor marble wedding gazebo decor amazing to you? Do you really want to put it in the garden and become the perfect background for your wedding? Please rest assured, YouFine has a lot of very beautiful gazebo just like this one! There are all kinds of gazebos for you to choose from, you are dazzled, and you are guaranteed to choose your favorite one. Our gazebos can be customized according to your Need to make the best size.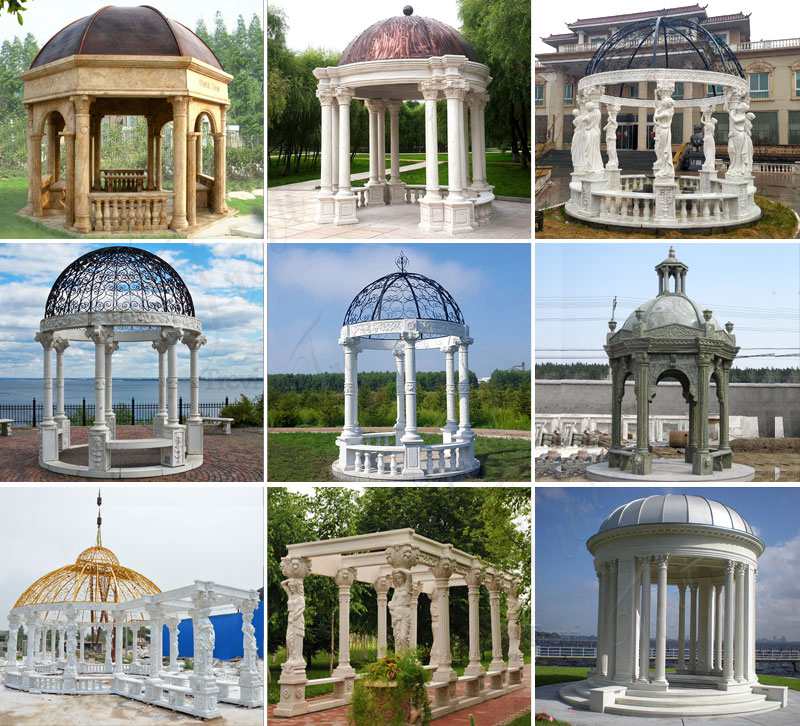 Packaging and Shipping
Trevi Art and Sculpture not only guarantees the quality of outdoor marble wedding gazebo decor but also pays attention to all aspects including production, packaging, and delivery. Besides, we use a very strict package for marble products. The outer layer is a 3CM standard wooden box (most of the others are only 2CM thick). In addition, the inner layer is made of thick plastic or foam, which effectively prevents damage to the goods. We will purchase full insurance for your goods to leave you no worries.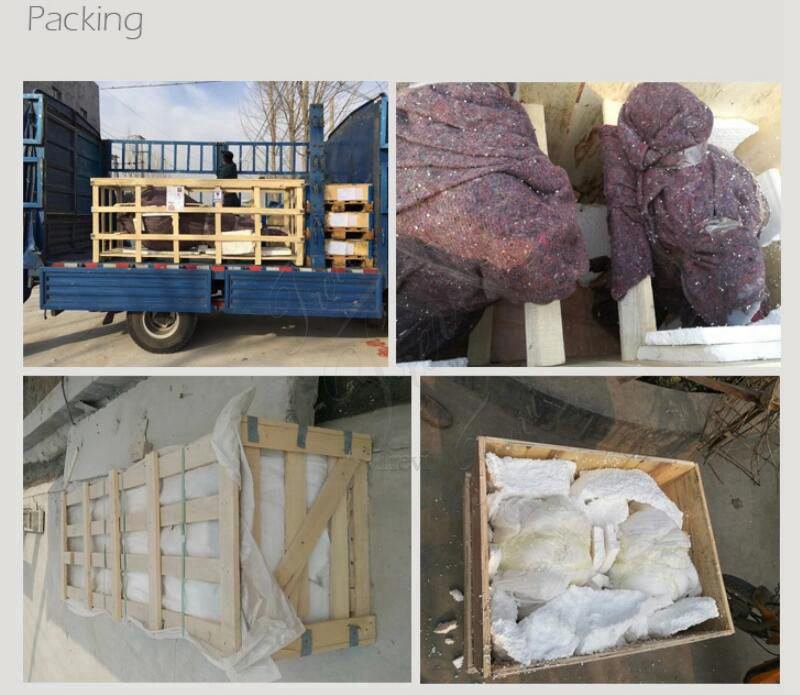 Professional After-sales Team
For this custom outdoor marble wedding gazebo decor, our after-sales team offers professional installation drawings. And we provide you personalized installation instructions. At the same time, our team could also install large pavilions or projects in your country. In addition, in order to maintain high quality, we will regularly maintain the statues. The professional after-sales team has gained praise from our honored guests.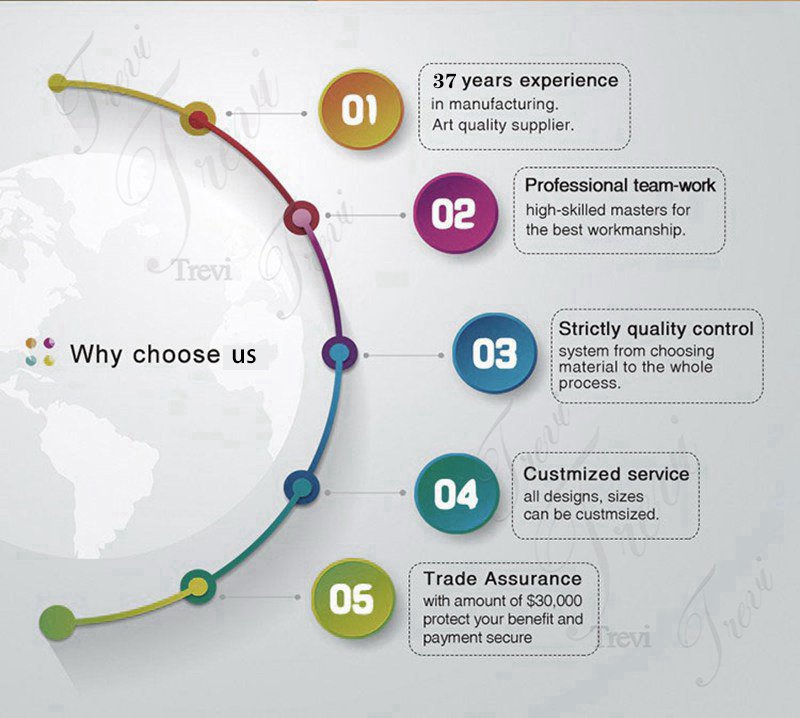 Contact us now, and choose your favorite outdoor marble wedding gazebo decor!