If you are considering purchasing a fountain for a residential or commercial property, Trevi is the place for you. We can provide you with the best value for money. You have a wide range of choices in style, color, and design. Of course, we will also give you the most professional advice to help you make your choice.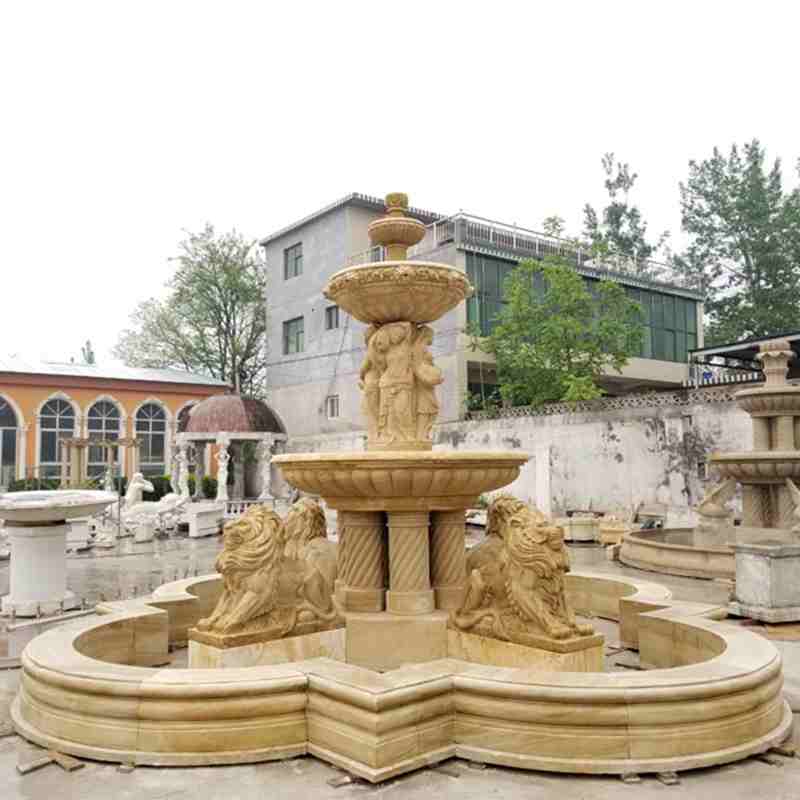 This yellow marble lion fountain looks very domineering from the outside. More suitable for villas or communities with larger gardens. This marble fountain has a total of three levels. There are four large marble lions on the lowermost level of the fountain. On the second level were a few beautiful women with cans. There would be a ring of little lions at the top of the large basin. Suitable for all styles of house.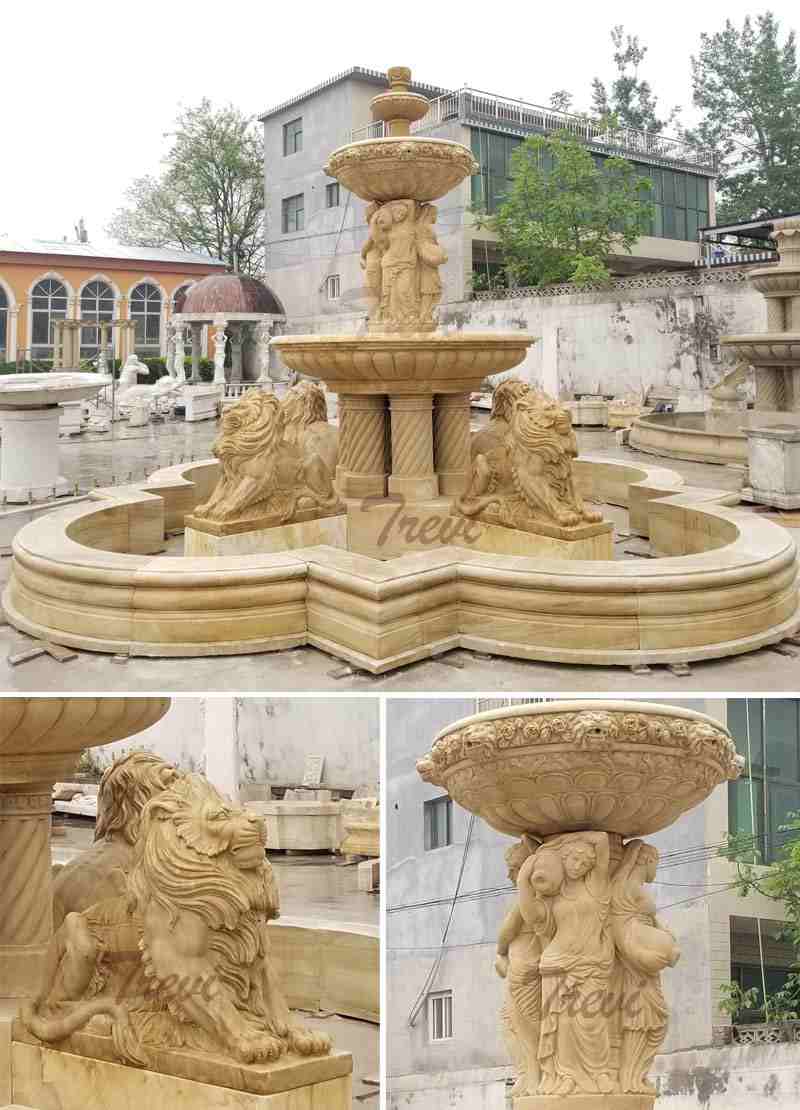 Let the soft sound of water spill out of the fountain and fill your surroundings, providing a relaxing and peaceful environment. Create a soothing atmosphere in the outdoor area with a beautifully designed marble or stone fountain. These fountains look very elegant and can enhance the decorative look of an architectural arrangement. We show a wide variety of products in a variety of designs, shapes, sizes, and finishes. Choose from our carefully crafted collection of fountains to refresh your ears.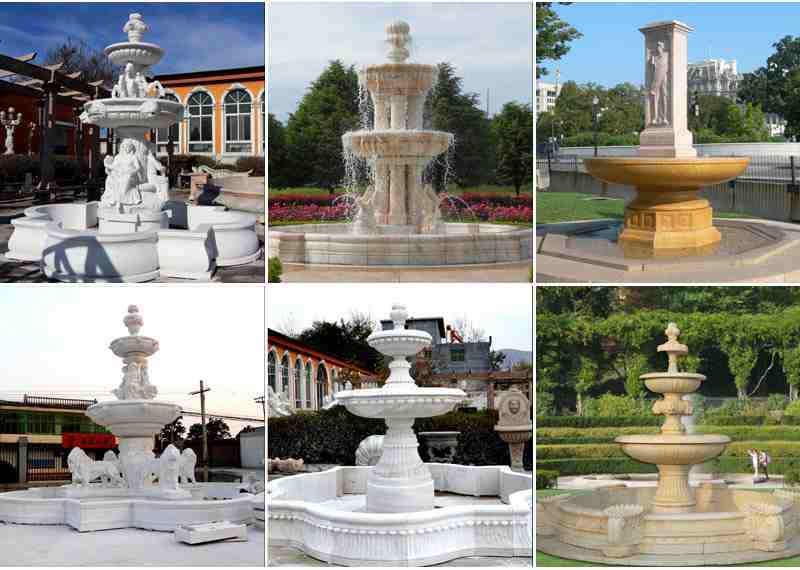 About the installation of marble fountains.
We have a professional QC department. Rigorous quality checks, water tests, and trial installations are performed before shipment. Make sure there are no errors before shipping. Our team of professional designers can provide you with clear and professional installation drawings. You just need to follow the step-by-step assembly. No need to worry about the installation at all.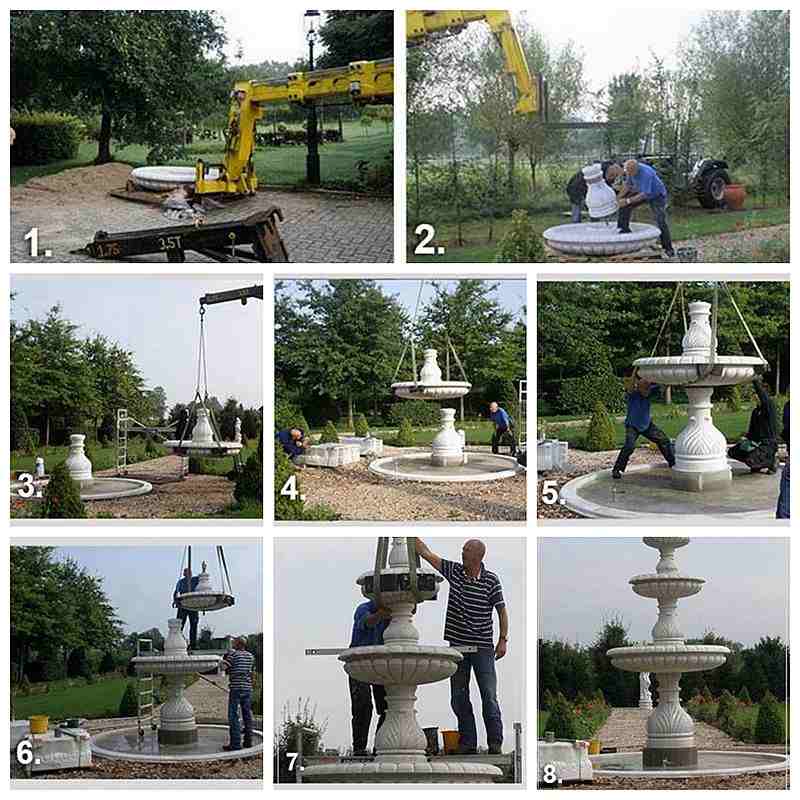 The Packaging measures:
> Outer in 3CM standard wooden crate (most of the others only have 2CM thick), inner in plastic, or foam.
> You Fine would buy full insurance for your goods, to make you worry free.
> Thick soft foam, double strong rope fixed inside and outside of the packaging, to effectively prevent the goods from damage.