Introductions On Marble Lying Lion Statue:
This marble sleeping lion sculpture was sleeping, it was made for US clients, he choose this design from the pair. It looks like no one could disturb you, and when you walk through from this statue, you have to be quiet. Those detailed carving for the hair is very detailed, all the details were carved by the artist, hand-carved more vividly to show the details of this sculpture. Our clients choose this sleeping lion as the headstone, so it could protect his mother, very thoughtful.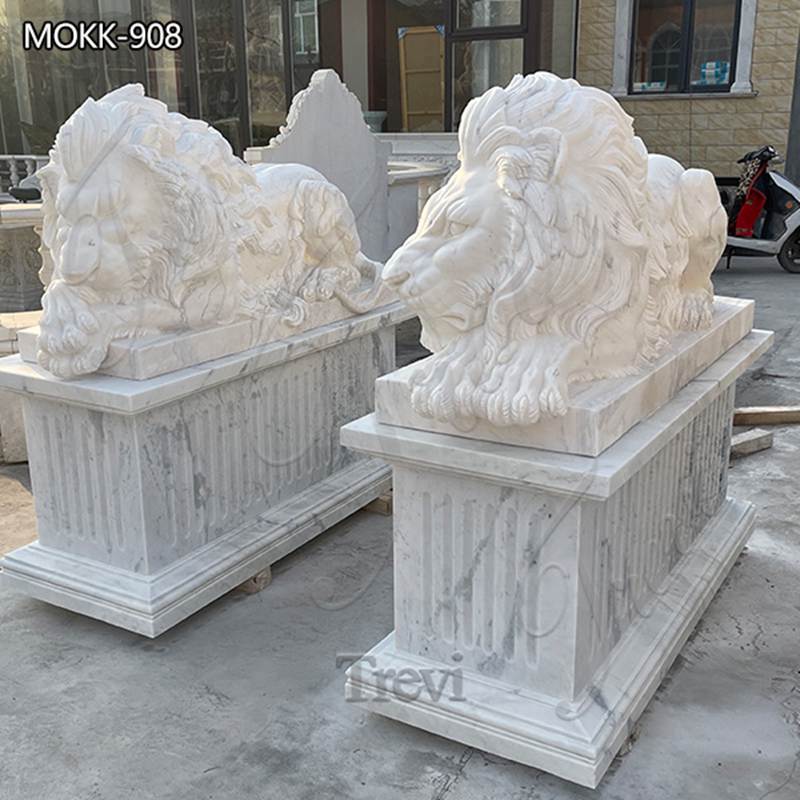 Material and Color Options:
This marble sleeping lion sculpture was carved by the natural white marble, we have different colors, such as beige, black, brown, etc. We would buy the material from the mine, so we could get a very good price. Each month, we have professional workers choose the material from the mine, to make sure the price is good, also the material is the best for carving. If you have a request for the colors of the marble, please tell us, we would try our best to meet your request, and to carve the perfect lion sculpture for you.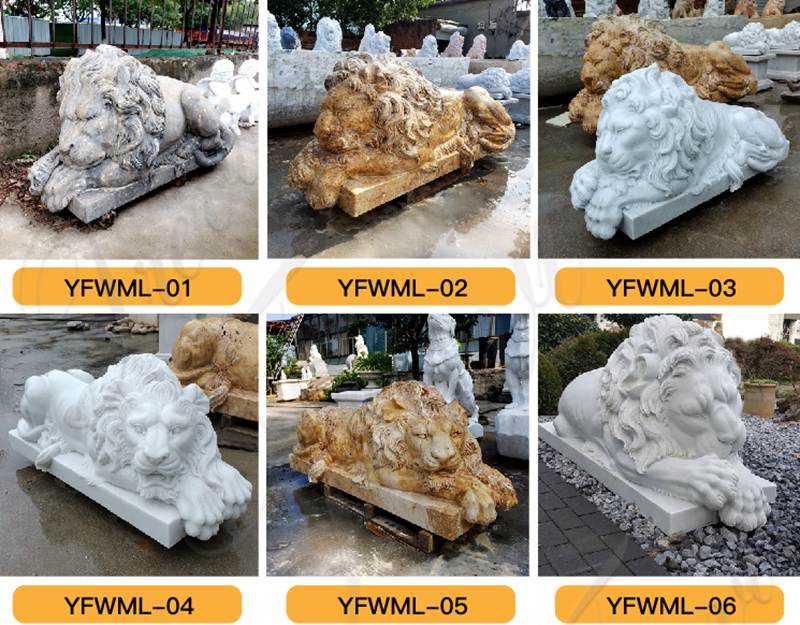 The Good Meaning of Lion Sculpture:
This marble sleeping lion sculpture was placed on the porch usually, some of our clients also place it in the home garden, also in the gate. There is a good meaning of the lion's sculpture in the Western culture, it would protect you and your family from evil things also would bring you good fortune. We also made the very large lions statue, our clients place this in the gate of the castle, to protect this castle and looks like a very grant.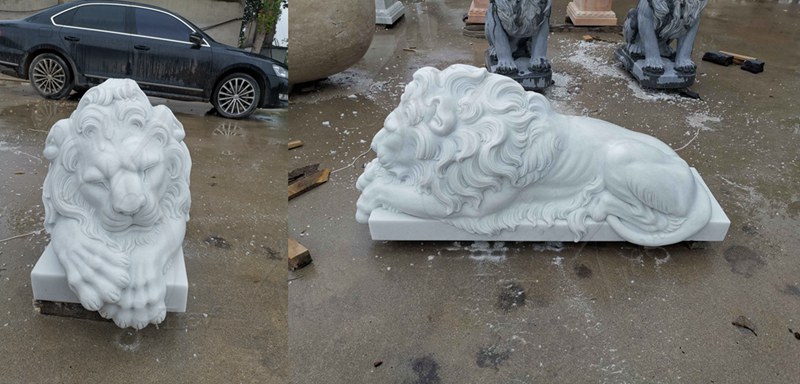 Packaging And Delivery:
The package of the Marble sleeping lion sculpture is the strong wood created, also have the cloth and the foam to protect the lion sculpture inside, also have the wood bar to fix the statue inside the packing. We have the 3 long-term cooperated shipping agents, we could arrange the shipping to the port, also the door to door delivery. We also buy full insurance for the shipping items. The high-quality after-sales service is also worth mentioning.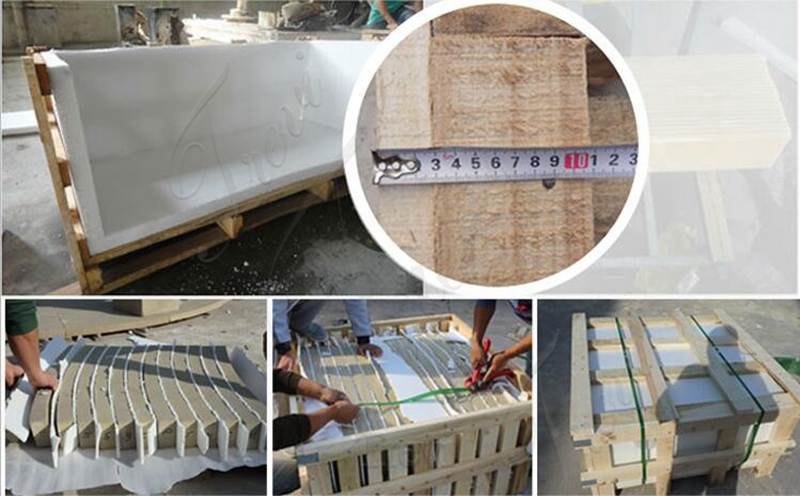 Contact us for more details on the sculptures!