Merkur und Psyche Statue Introduction:
Every detail of this Merkur und Psyche statue is very vivid, perfectly showing the beauty of art. We could see the lifelike expressions on the faces of the characters and the realistic clothes on the bodies. The character's hair is flowing, and the body line is beautiful. Such sculptures would be a good choice for your garden decoration and could improve the overall style of your place.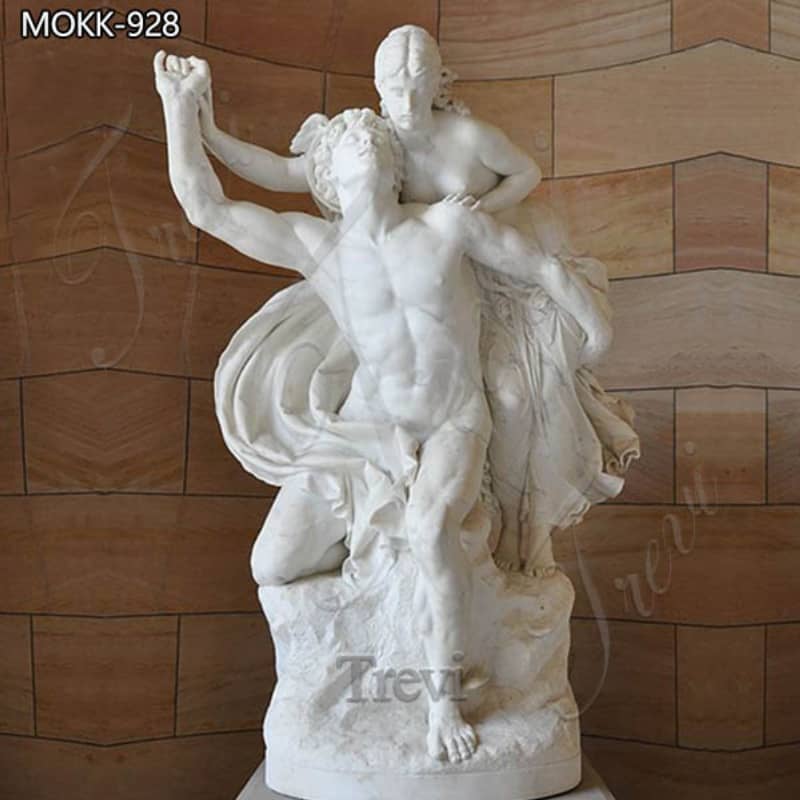 The Story of the Sculpture:
The story of the love of Cupid and Psyche, as told by ancient Apuleius, has inspired artists to innovate constantly. This theme is different from Cupid and Psyche. The story of Merkur und psyche is staged in countless variations of Western art, literature, and music, and the frequency of discussion is much lower. Psyche was the daughter of a king, and her beauty even eclipsed Venus. Out of jealousy, Venus orders her son Cupid to make Poseke fall in love with an ugly demon. Instead, Cupid fell in love with Psyche and had a child with her. Venus was furious and sent Merkur, the messenger of the gods, to bring Psyche to Mount Olympus to punish her.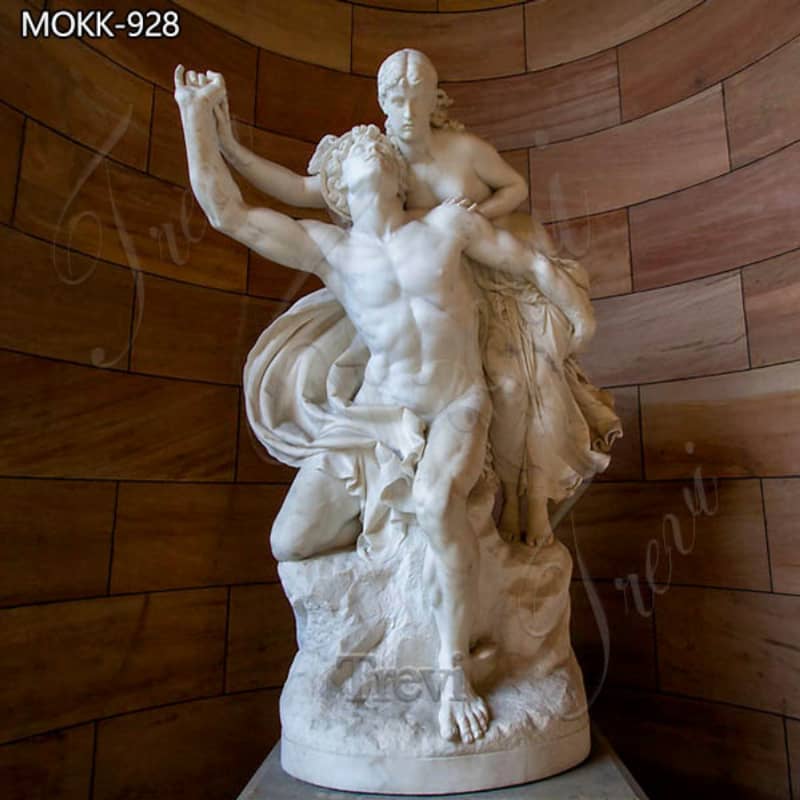 The original work of this statue was created by the famous artist Begas. Begas exhibited a plaster model of the sculpture at the Academy Exhibition in Berlin in 1874. Then the Prussian government ordered a marble version. In 1878, the marble Merkur und psyche was successfully created. In 2004, the team re-measured and used ultrasound to check for cracks.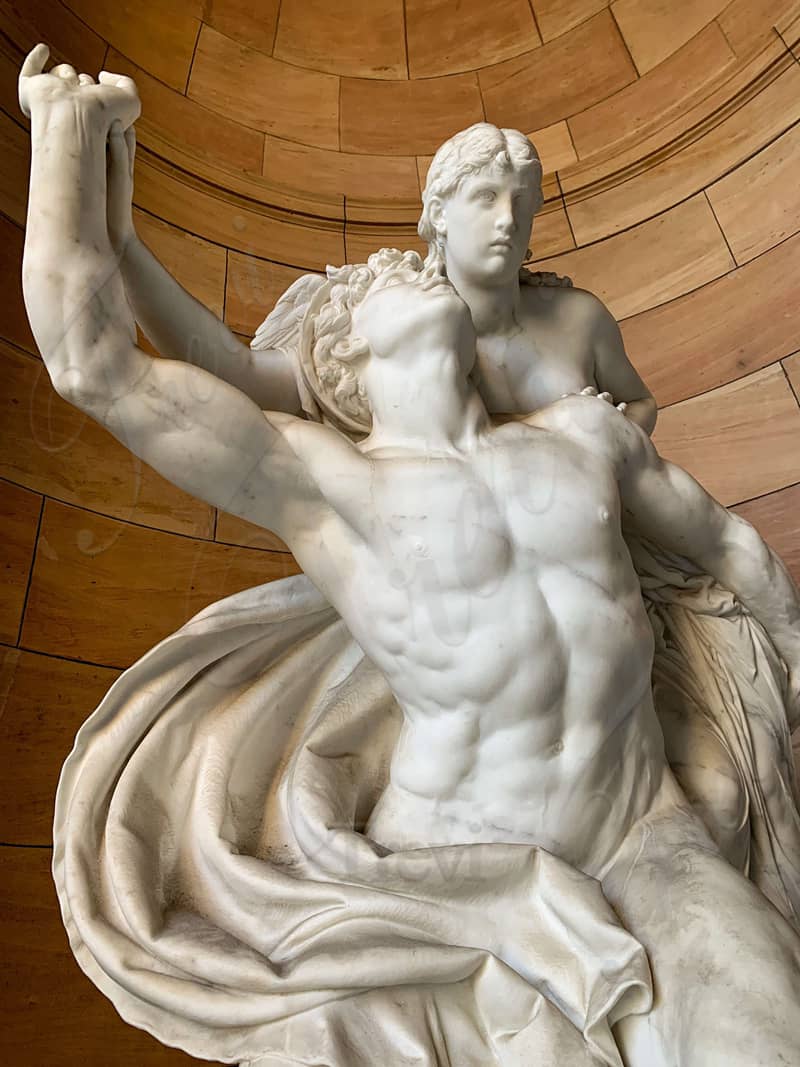 Why Choose Trevi:
As a professional marble carving factory, Trevi has a long history. We could provide you with diversified services. In order to meet your different decoration needs, we could provide customized services. Moreover, every piece of our marble is purely natural A grade, so you could guarantee that your marble sculpture has collection value. Our top artists have learned marble carving techniques since they were young and would engrave every detail by hand. Therefore, we could guarantee the exquisiteness of all the details of your sculpture. Moreover, we also have a large number of designs of Psyc's sculptures for you to choose from.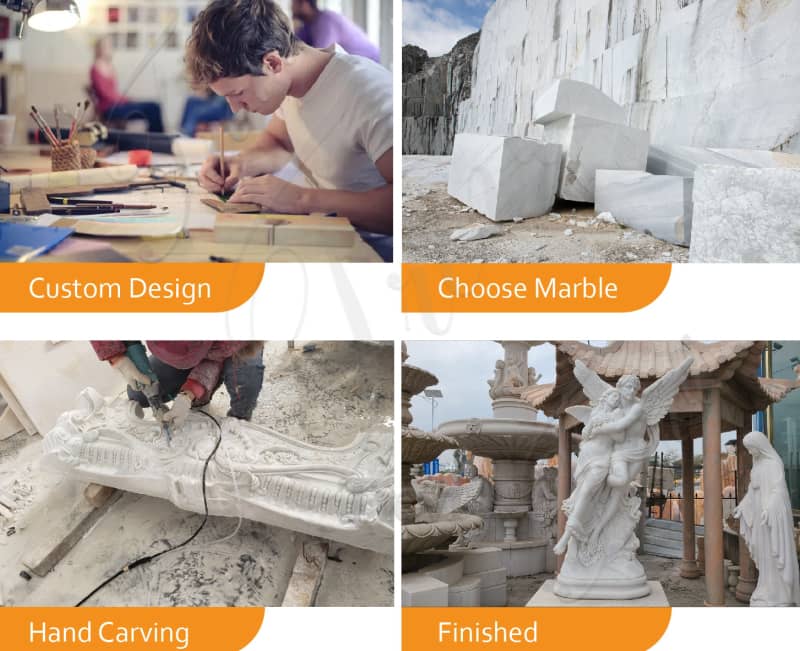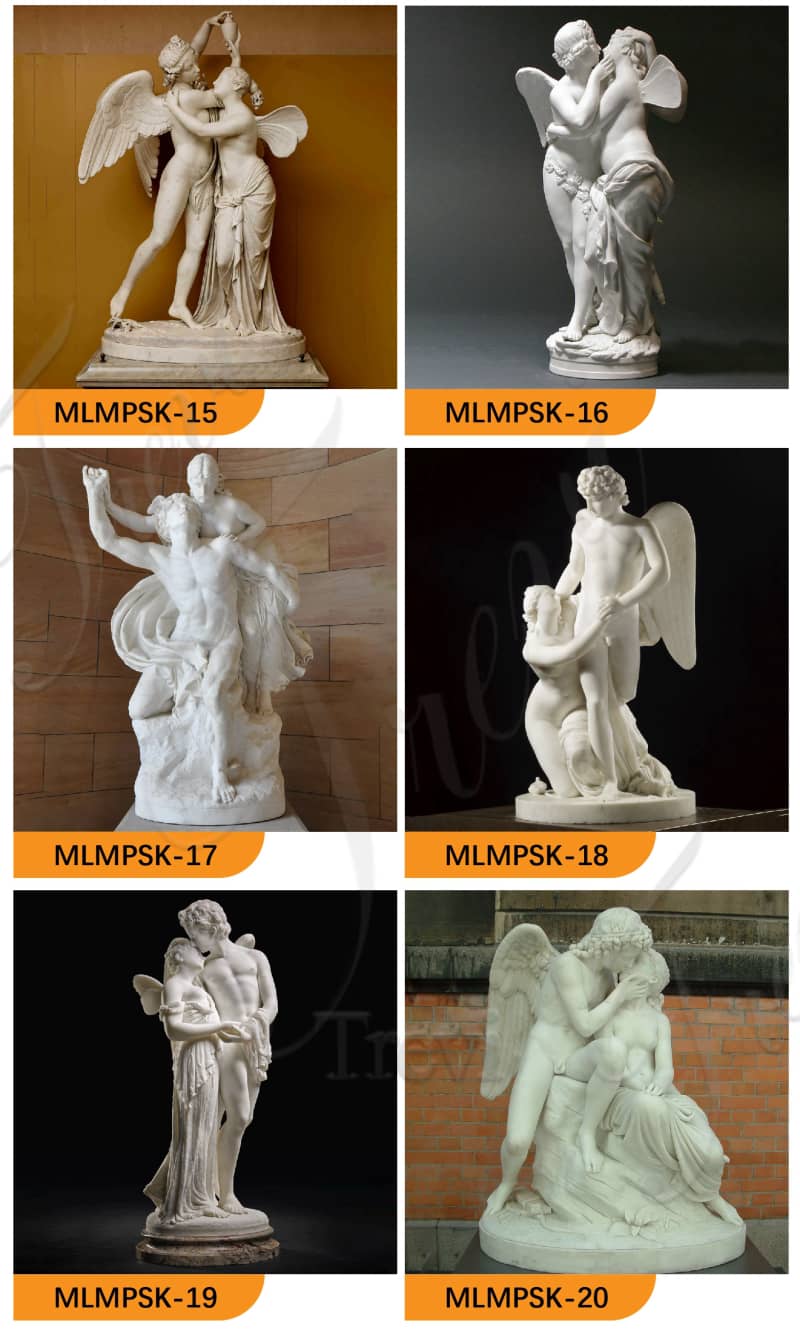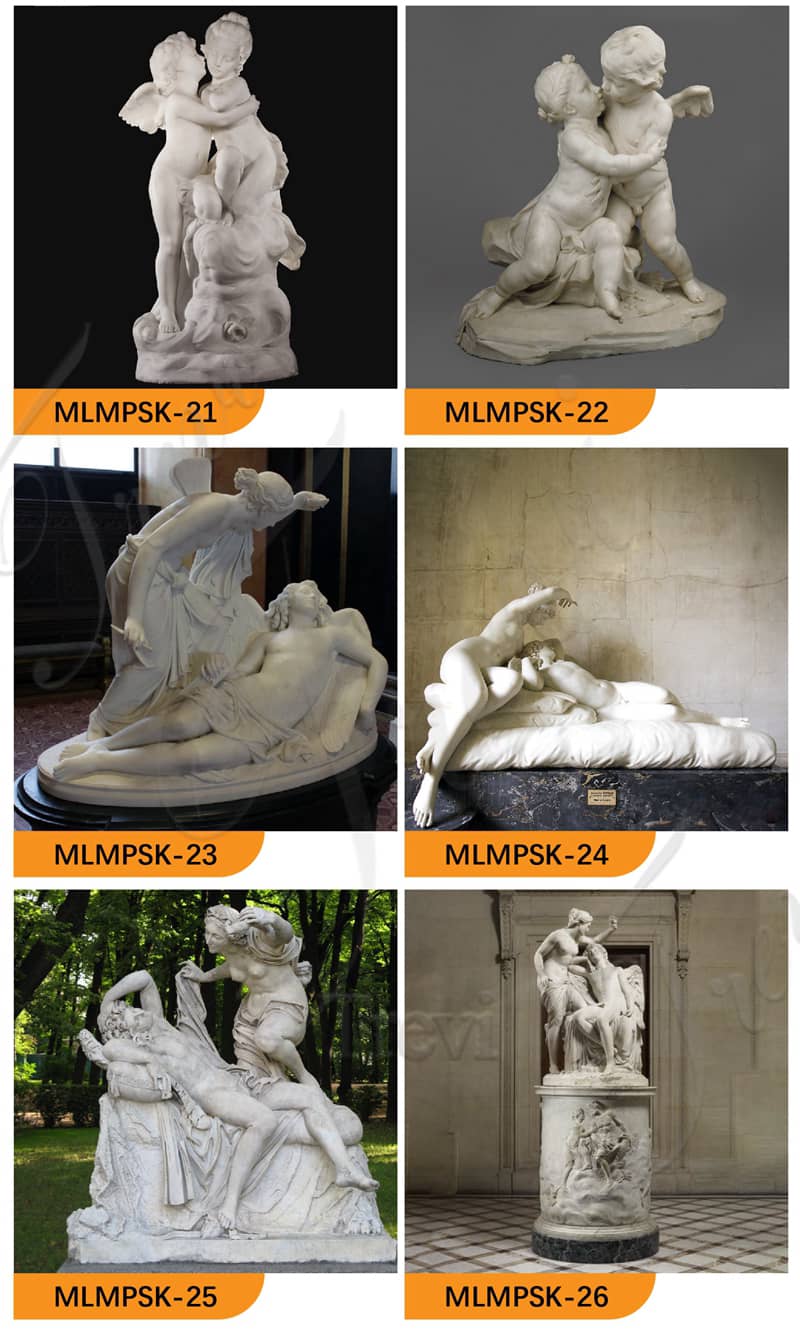 If you are interested in our sculptures, please feel free to contact us.