Mother and Child Marble Sculpture Introduction:
This classic-styled Mother and Child Marble Sculpture express maternal love in a traditional art style. This art is moving people in any era. We could see that this sculpture presents us with the image of a mother holding a baby who is supposed to be breastfeeding. The mother's kind eyes and gentle movements are vivid, and the baby's lovely body is also highly realistic. We could even see the direction of each fold of the clothes. Such sculptures are undoubtedly perfect and could be used as decorations to enhance the artistic sense of the space.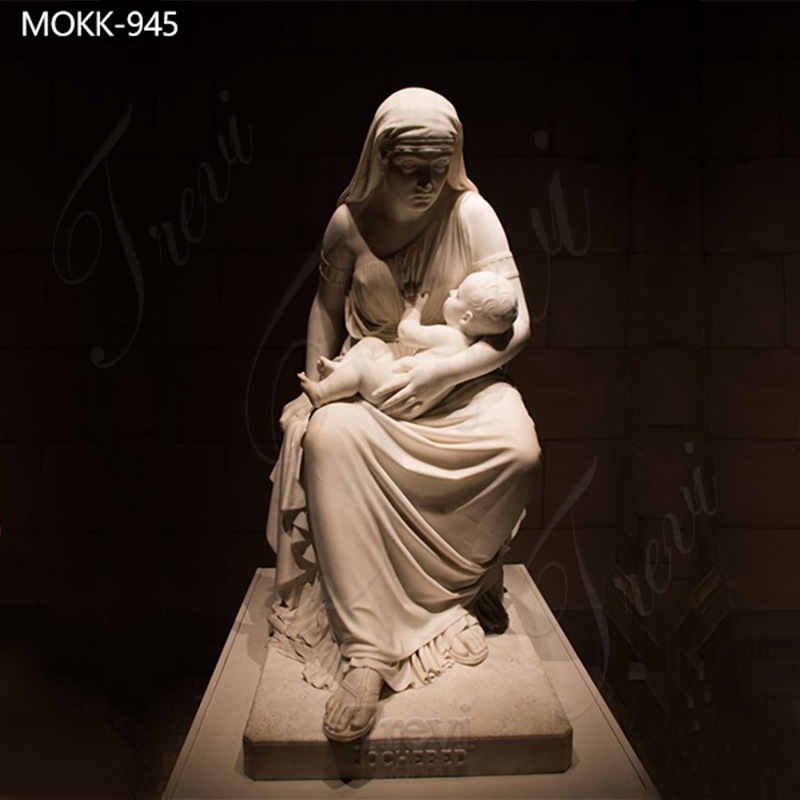 Why Choose Natural Marble as Raw Material:
The reasons for using natural marble for this Mother and Child Marble Sculpture are as follows. The first is that marble is the display form of many traditional sculpture arts, which could well show the charm of classic art. Second, marble is a non-renewable resource and a value-preserving material. When value-preserving materials and art are combined, it becomes a timeless art that could not only be used as a space decoration, but also as a collection.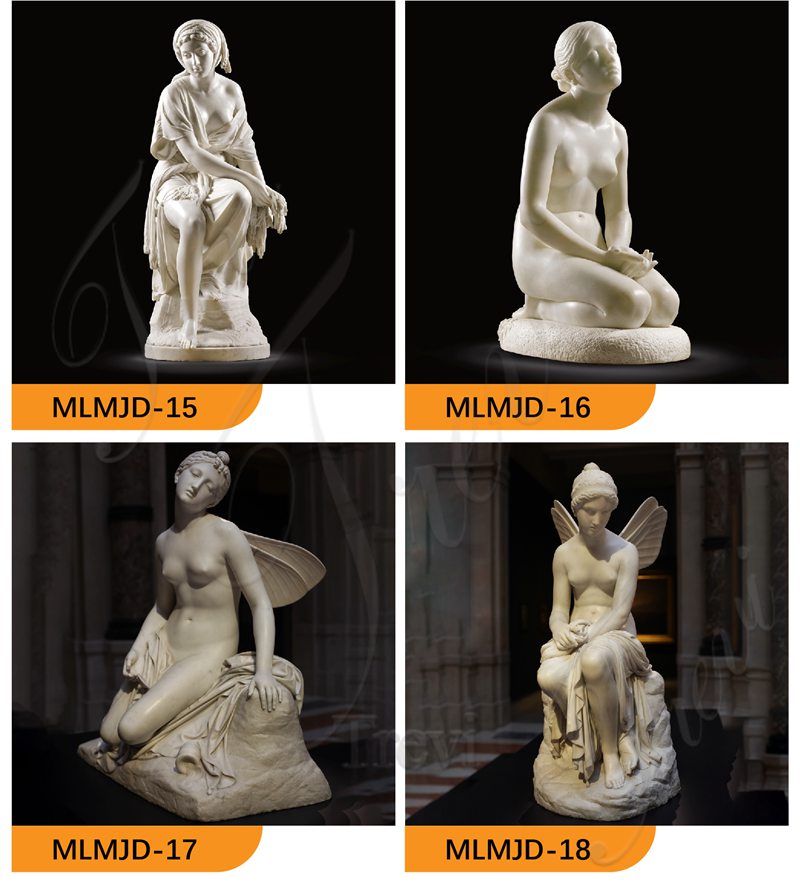 Third, marble is a natural material, and there would be some veins from nature on the surface of the marble. These lines each piece of marble has become a unique existence. There are no two identical marbles in the world. So, your marble sculpture would also be unique. It would be special. Finally, many artistic sculptures from the Middle Ages were made of marble and have survived to this day. So, as long as you keep your marble art sculptures in good condition, your sculptures would also be timeless treasures.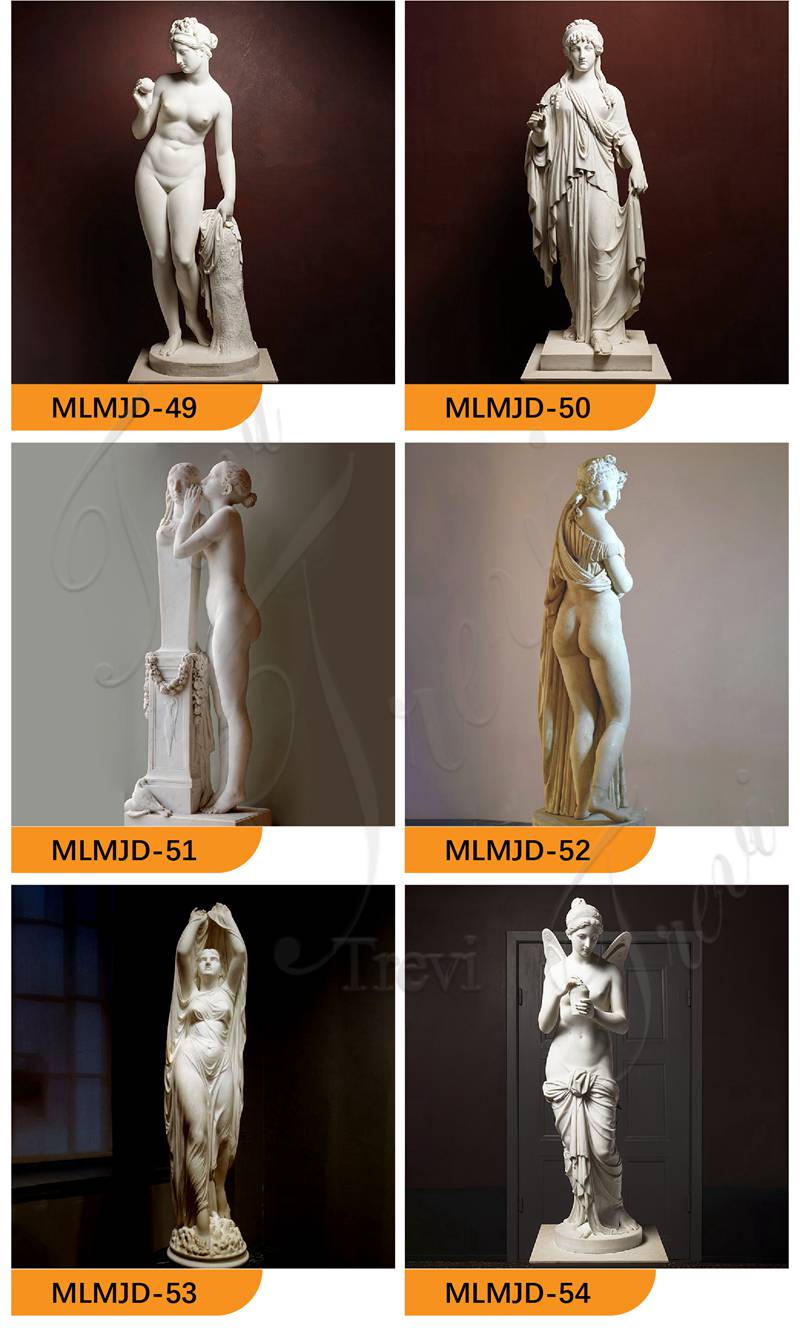 Top Level Marble Carving Factory:
Trevi is a professional marble carving factory, our sculptures are exported all over the world for many years. Our artists have been taught marble carving techniques since childhood. Their techniques are all ancestral, a legacy of a thousand-year-old sculpture culture. Our artists have an average of forty years of marble carving skills and have specialized in sculpting figures for many years. So we could guarantee lifelike details. In addition to this Mother and Child Marble Sculpture, we could also provide you with more classic marble sculpture designs.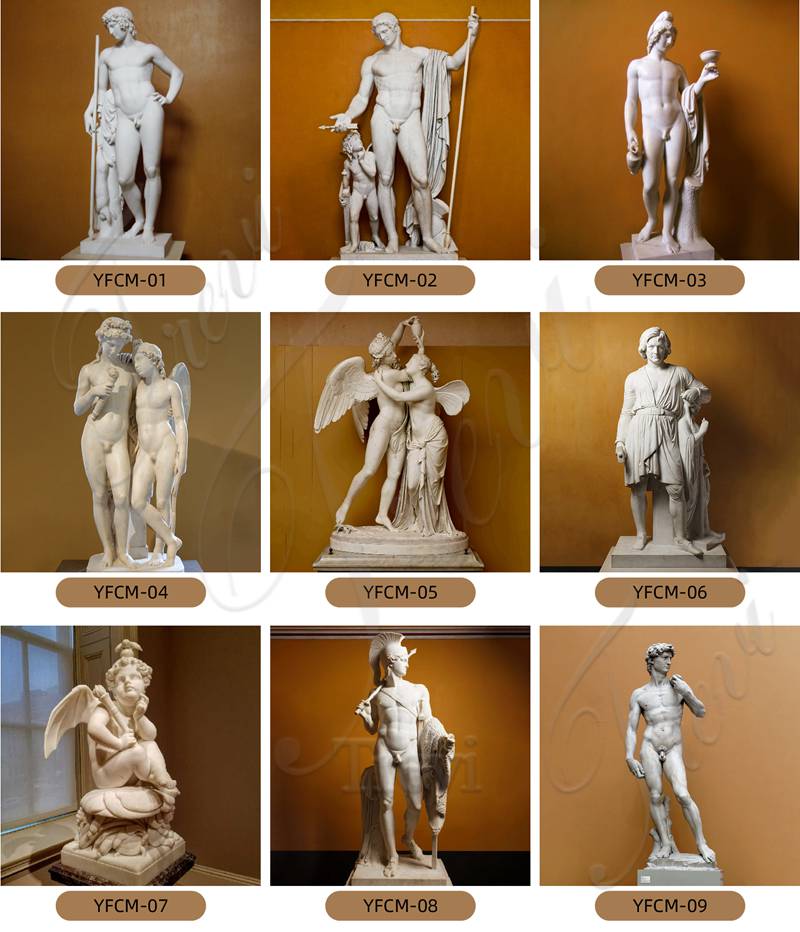 If you like this Mother and Child Marble Sculpture, or you need some other marble statues, you could always contact us. As factory direct sales, we could give you the best price and top quality.