Michelangelo Bacchus Statue Introduction:
This is a perfect replica of Michelangelo Bacchus statue. We could see that the sculpture restores the details of this sculpture perfectly. The original work of this sculpture is an early work by Michelangelo, dating back to before 1520. The sculpture depicts a scene of the drunkenness of Bacchus. Bacchus' eyes were blurred, his body tilted slightly, and his hand was holding a wine glass with a classic shape of ancient Greece. We could see that Bacchus has grapes in his hair, and Satyr behind him is also holding grapes. This scene is very classic and very attractive.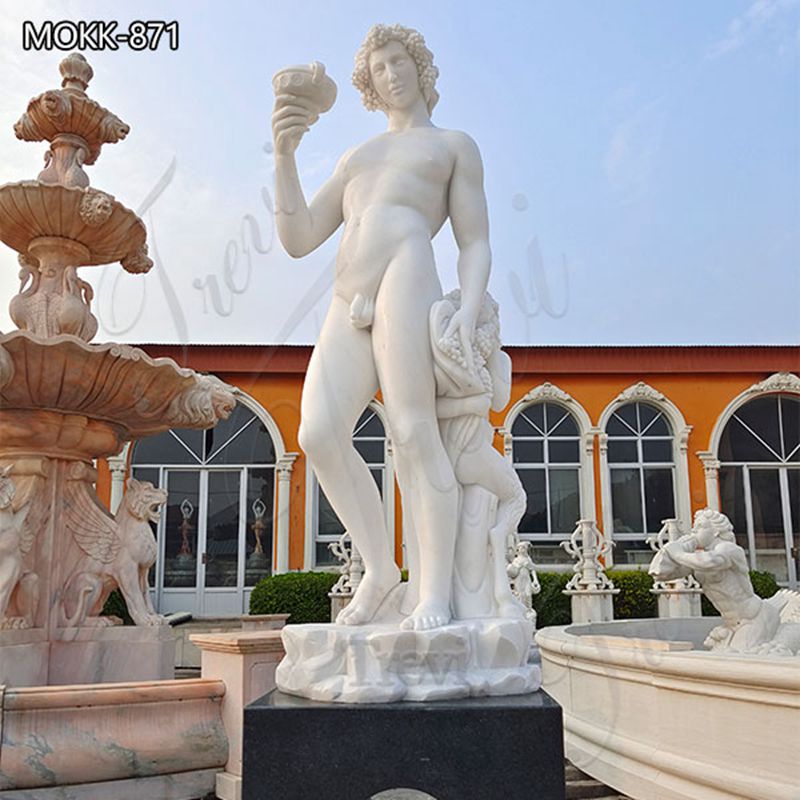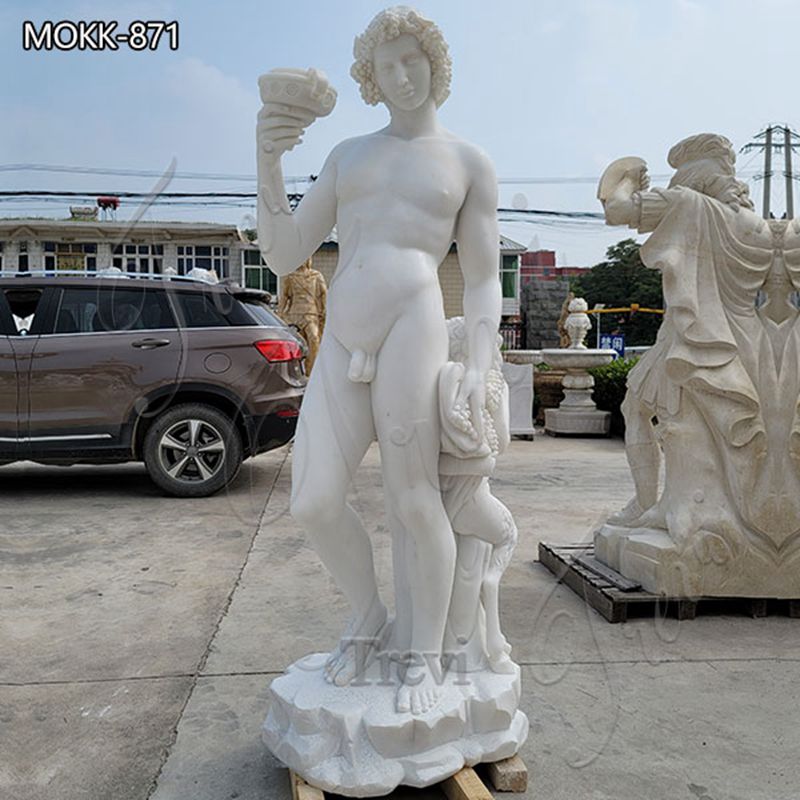 About the Details:
This Michelangelo Bacchus statue is customized by a client. So we could see the photo of this sculpture was taken in the factory. The details on this sculpture correspond one-to-one with the original. Every movement and expression of Bacchus was well restored. The body of Bacchus is full of the plump beauty of a male body. There are also the details of the hair, and the details of the Satyr behind it are perfectly displayed in front of us. The entire sculpture looks very vivid and highly restored.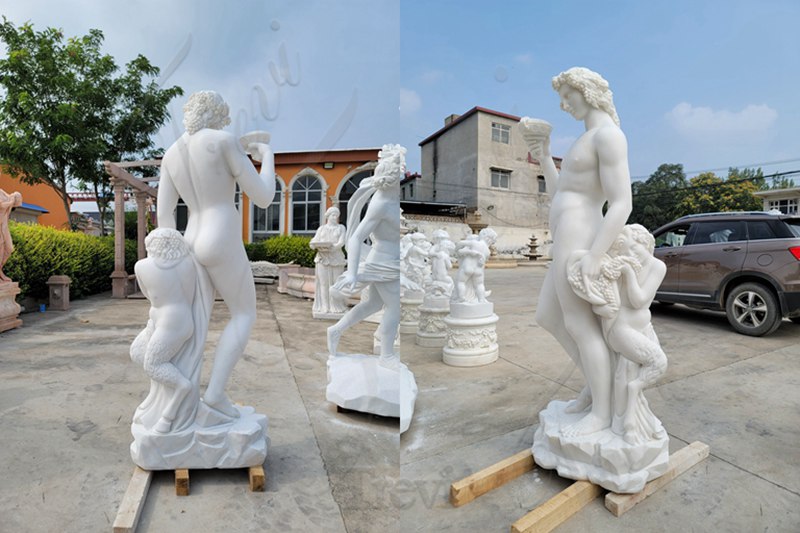 100% Natural Marble:
This Michelangelo Bacchus statue looks very advanced. This is because its material is pure natural marble. Every piece of marble in our factory is carefully selected directly from the marble mine, so it could be guaranteed to be 100% pure and natural. In addition, we all know that marble is a non-renewable resource, and high-quality stone is becoming less and less with the mining. Therefore, such natural marble sculptures are value-preserving and very valuable. If you have the intention to buy marble sculptures, the earlier you buy, the more cost-effective.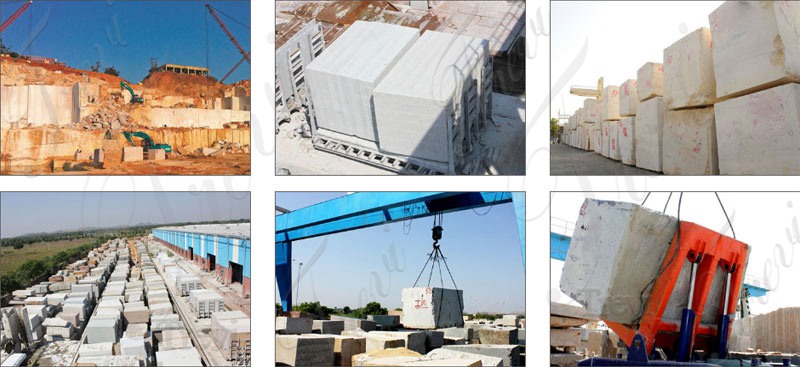 More Designs:
YouFine has been established for 40 years and has a lot of experience and accumulation. We have made many famous classic statues for our customers, such as the three Graces statue, David statue, Cupid's Kiss statue and so on. The artists in our marble production team are all top in the industry. They could create a variety of vivid images for you, and they also guarantee 100% restoration of sculptures.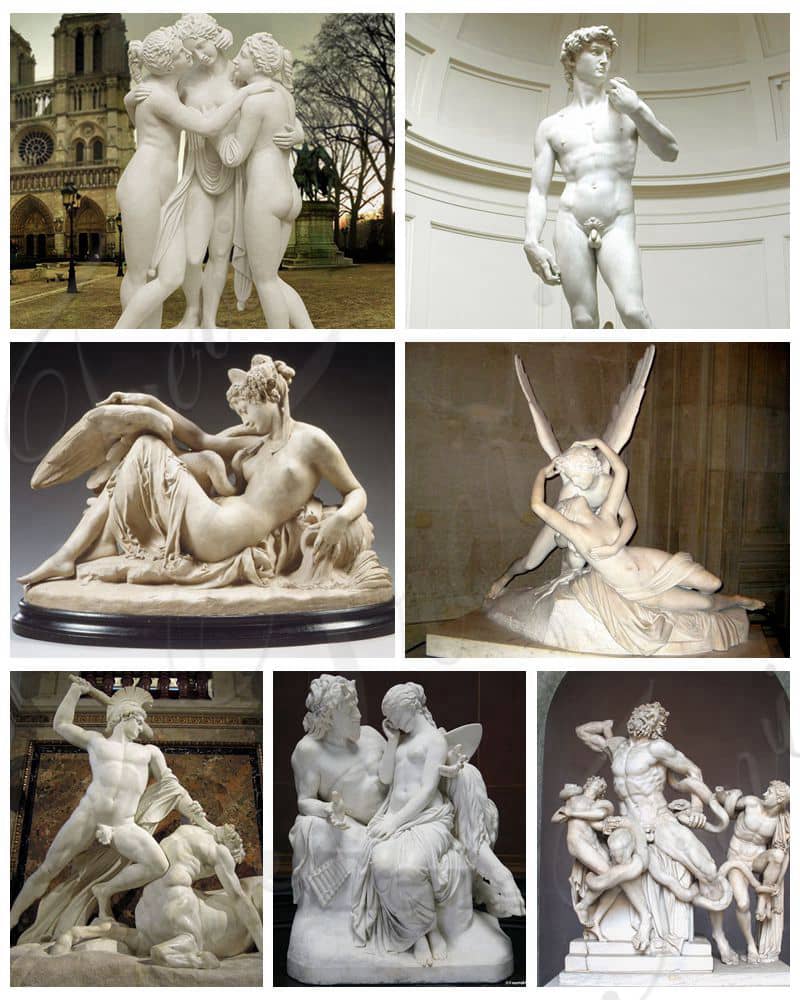 If you want to know more about marble sculptures, you could contact us at any time. YouFine looks forward to having perfect cooperation with you.