This marble Venus statue is elegant and beautiful. Venus stared at the apple and looked very gentle. Every detail on this sculpture is perfect. Venus's body is not rigid at all, her movements are soft, and her hair is very realistic. Such a sculpture needs a top carving master to be perfect. YouFine's artists are at the top level in the industry and can perfectly restore every detail. In addition, YouFine uses high-quality marble materials, so this sculpture has natural colors and high-level textures.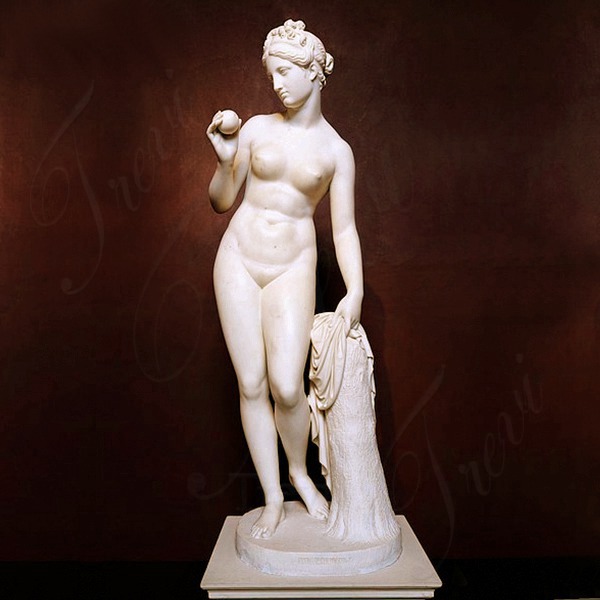 Why Is Venus Holding An Apple in Her Hand?
The reason is related to Greek mythology. When Poseidon marries,  he has not invited the god of misfortune. The god of misfortune was very angry. As revenge, she placed a golden apple in a place where the words "the most beautiful god" were engraved. For this apple, Venus, Athena, and Hera argued. Zeus left the gold apple to Apollo to judge, and the difficult Apollo left the task to the mortal Paris. Finally, Paris gave the Apple to Venus. To Hera's chagrin, Athena began the 10-year Trojan War. Zeus, Poseidon, Ares, Athena, etc. are all involved.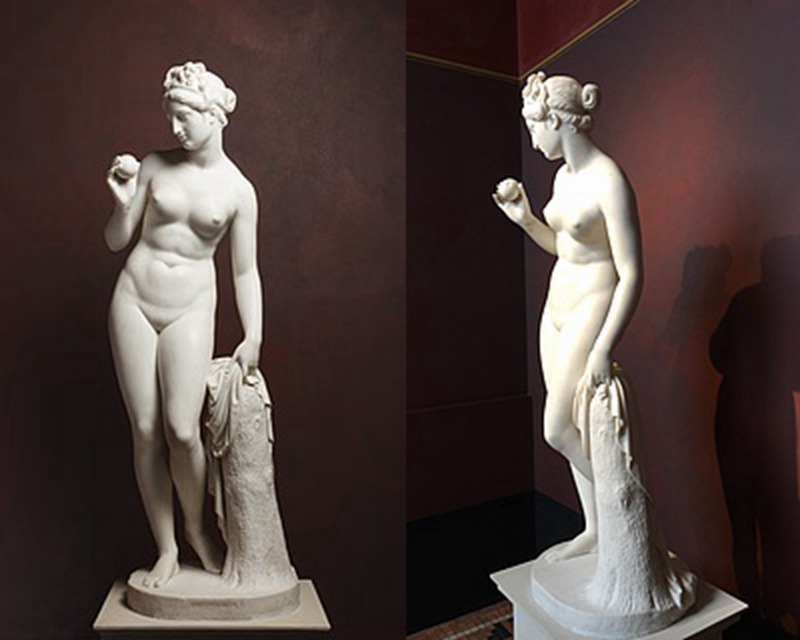 Professional Team:
YouFine Sculpture Factory is located in Quyang, Hebei, the hometown of Chinese sculpture. Therefore, most of YouFine's artists are locals in Quyang, and all of them have learned carving techniques since childhood. Their carving techniques are handed down from their ancestors and are the essence of China's thousands of years of sculpture cultural heritage. So they can sculpt many lifelike and perfect sculptures. So YouFine can not only make classic marble sculptures for you but also innovate some unprecedented sculptures. At the same time, we can also accept your customization, the size, shape, and material can all be according to your needs.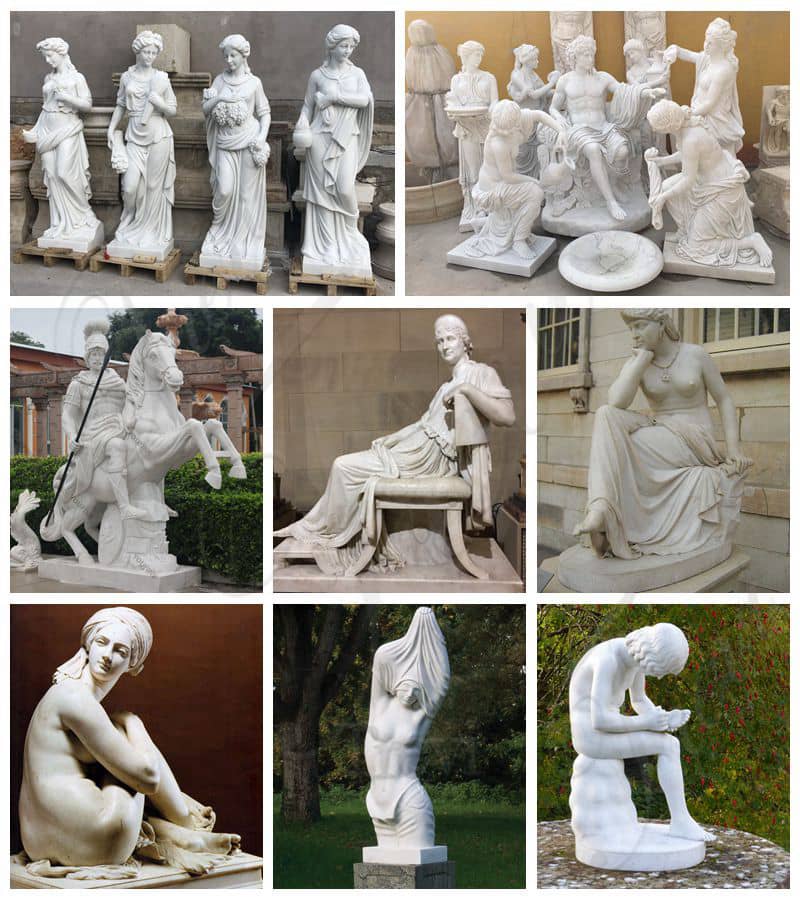 Feedback From Customers:
YouFine's sculptures have been exported for many years, so our sculptures are available in many countries and regions in the world. In addition, we have accumulated many customers, and there are also many repeat customers. Because YouFine has strict quality control standards, the customers are very satisfied with our sculptures. So a lot of customers will be pleasantly surprised after receiving the sculpture, and can't wait to send us feedback pictures. The picture below is a small part of the feedback picture from our customers.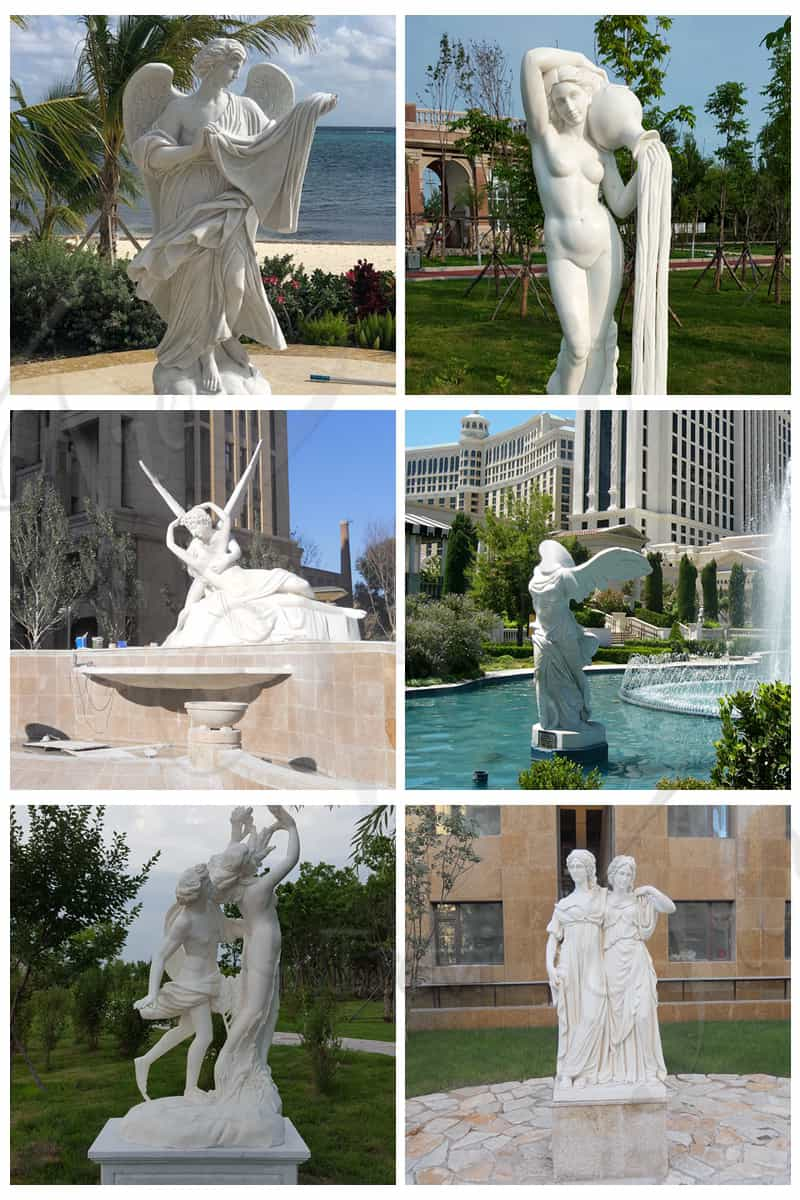 If you want a perfect marble Venus sculpture, you can choose YouFine, YouFine would give you the most perfect sculpture.