Introduction
What a romantic sunset red garden marble gazebo! It is carved from intricate and detailed sunset red marble. Four sunset red pillars and two white marble lady pillars make a beautiful view of the outdoor courtyard. Obviously, this outdoor marble pavilion has good surface treatment. There are also beautiful carvings on the surface of pillars, beam, and base. Because of fashionable design, many guests place it in their gardens to add beauty with flourishing flowers.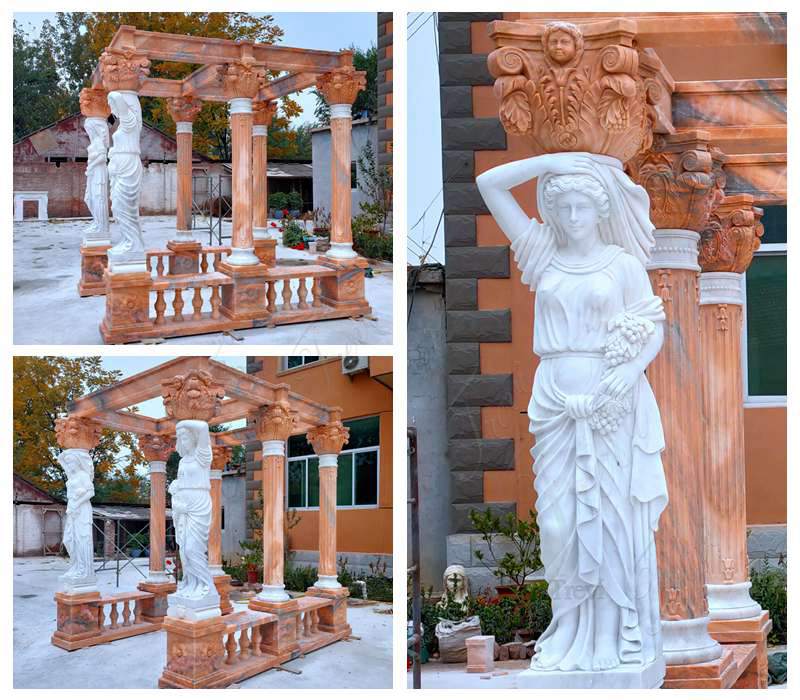 How to Assemble It?
Do you think this sunset red garden marble gazebo is complicated to assemble? Do not worry about it! We could provide free installation drawings for you. If you have any questions relative to the installation, we'll stand by your side and solve the problem for you. If it is still not clear enough, you could connect us for a video guide installation. That would be totally OK. Then this exquisite gazebo can be assembled easily!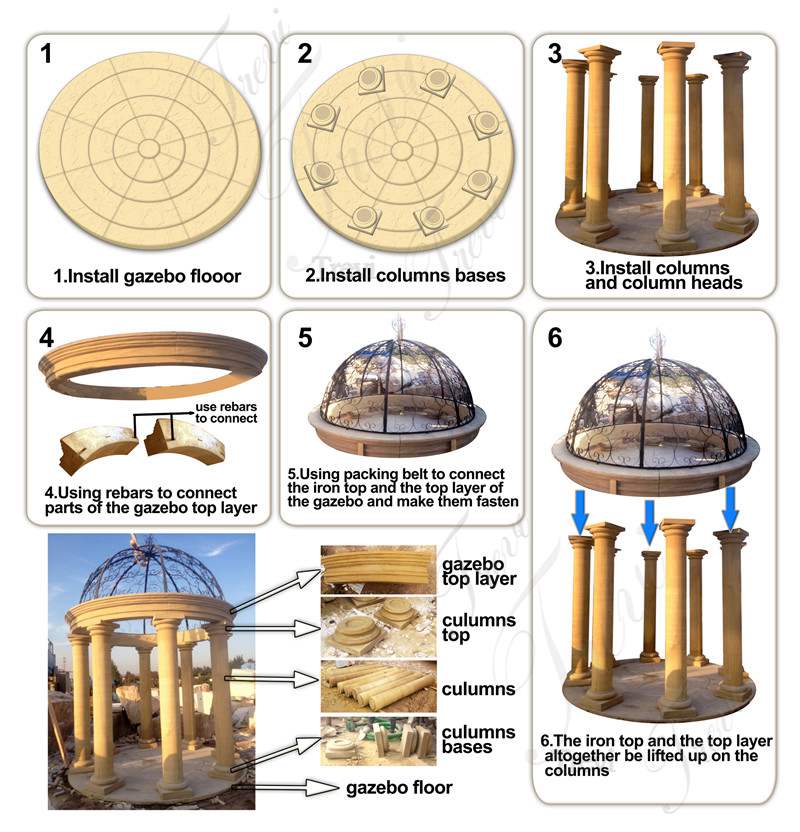 Stone Selection
Apart from this sunset red garden marble gazebo, Trevi Art Sculpture has enough natural stone with different colors to choose from. And the delivery time is also very fast.
Natural Grade A Marble: Hunan white marble, Sichuan white marble, Fangshan white marble, Egyptian beige marble, sunset red marble, etc.

Granite: white granite, gray granite, red granite

Travertine: yellow travertine, white travertine

Sandstone: yellow sandstone, red sandstone, green sandstone

Available colors: white, gray, black, red, yellow, green, beige, brown, etc.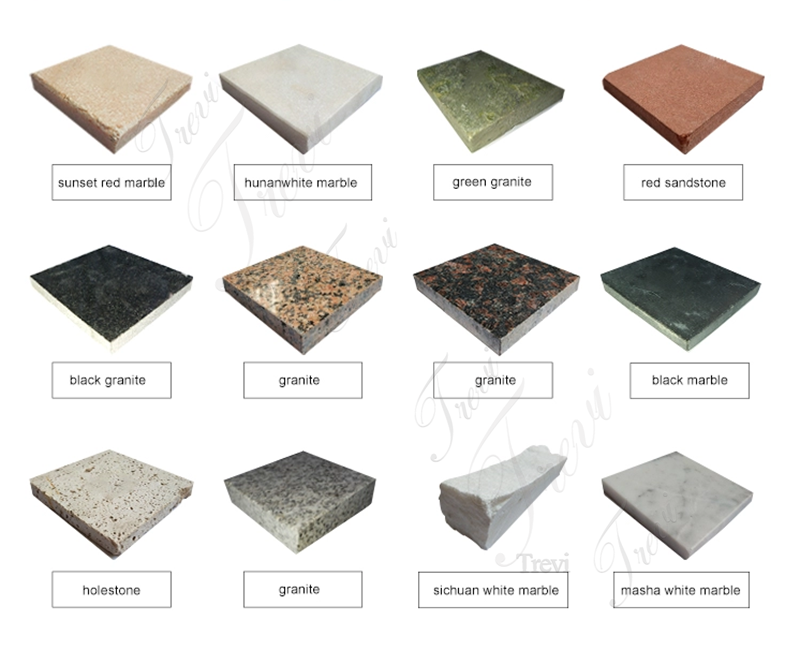 More Gazebo Show
In summer, this sunset red garden marble gazebo is a hot-selling sculpture in our factory. The intricately carved stone carvings also add more beauty and coolness to the hot summer. Therefore, people make it for their own garden decor. In addition, we can also put it in public parks, city squares, amusement parks, theme parks, gardens, restaurants, playgrounds and public areas, etc. Trevi has many different styles of gazebo for everyone to choose from.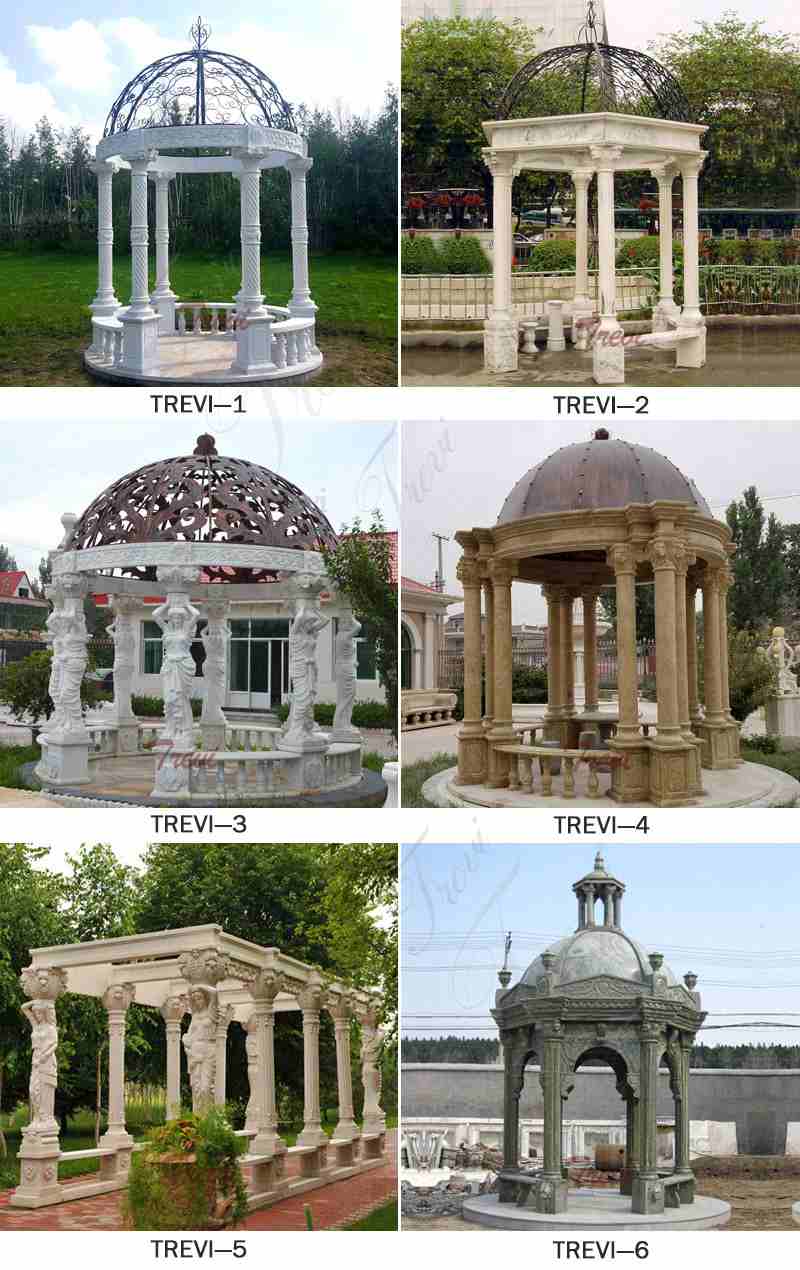 37 years of experience in stone production and export is the reason that you should choose us!