This is a beautiful marble pavilion capable of adorning any environment and bringing infinite charm to the environment. The green color of the hat is also very unique, making the whole pavilion look very elegant and gorgeous without being ostentatious. The bright light blue iron top match the pure white marble, the overall color of the elegant marble pavilion make people feel very relaxed and enjoyable.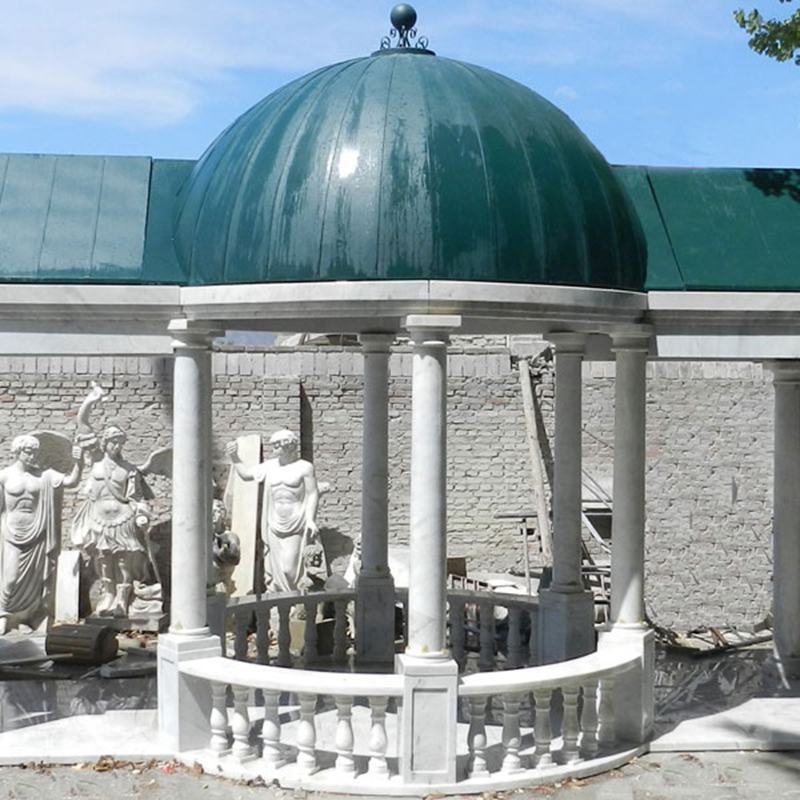 Beautiful and Unique
The design of the outdoor marble gazebo is beautiful and unique. There is an ordinary round pavilion  in the middle of the marble pavilion. The six detailed spiral Columns are separated marble bench seats, all designed circular shapes. A road has been opened from the middle of the marble pavilion, extending the two sides of the promenade, expanding the space of the large white marble pavilion!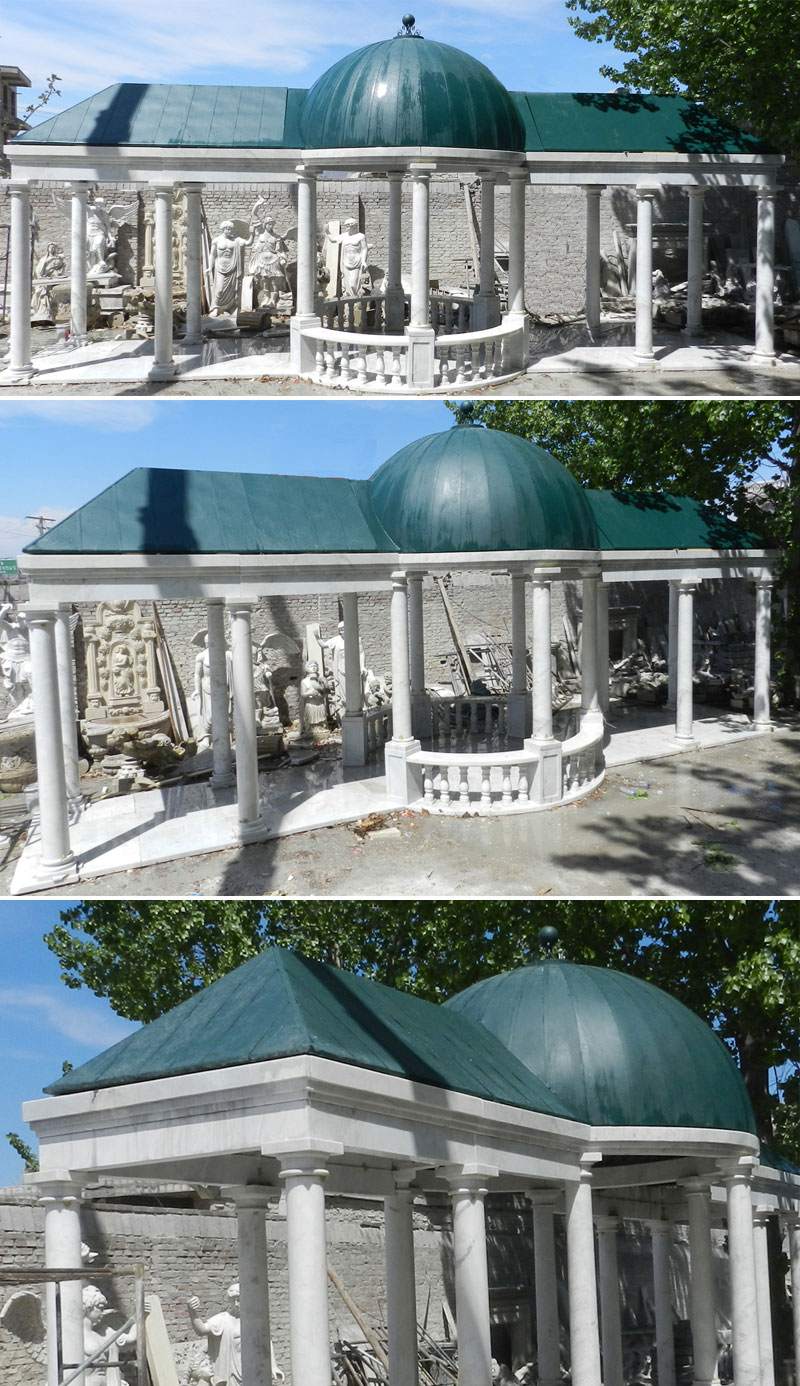 Customized Service
This is a super elegant and beautiful outdoor white marble pavilion with green hardtop designs, it has a magical power which make people quite. Marble pavilions could be customized according to your needs. Trevi's experienced artists are able to hand-carve your exquisite marble pavilion for you. So tell us your requests, you could get what you want!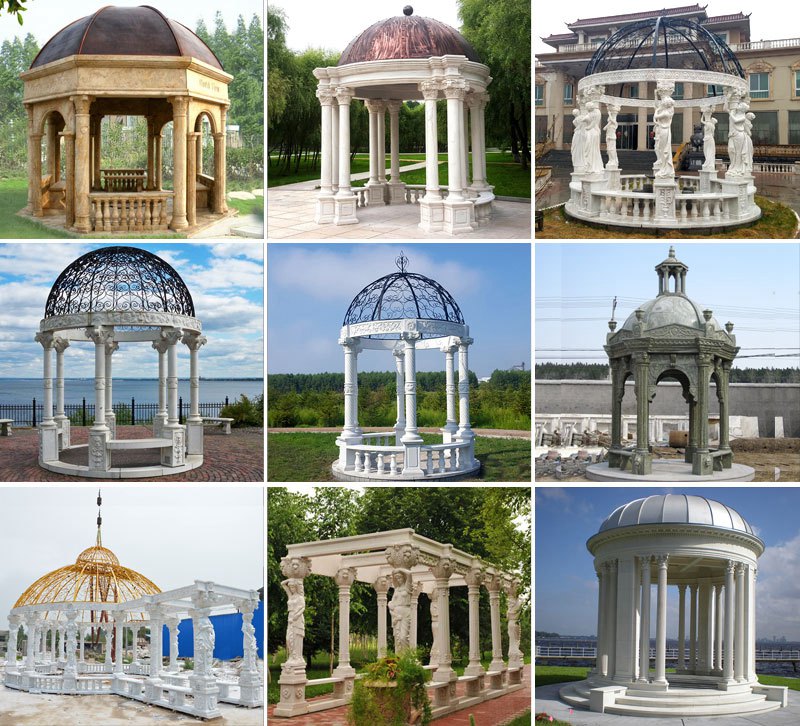 About YouFine's Advantages
YouFine insists on using high-quality natural marble as raw materials to ensure that the marble pavilion is of sufficient quality.
YouFine has its own factory, so it could provide customers with factory prices and provide customers with the best products at the lowest price.
YouFine has 40 years of experience in international trade, so it has perfect after-sales service and has a long-term friendly cooperative relationship with international transportation companies, so it could maximize the protection of customers' rights and interests.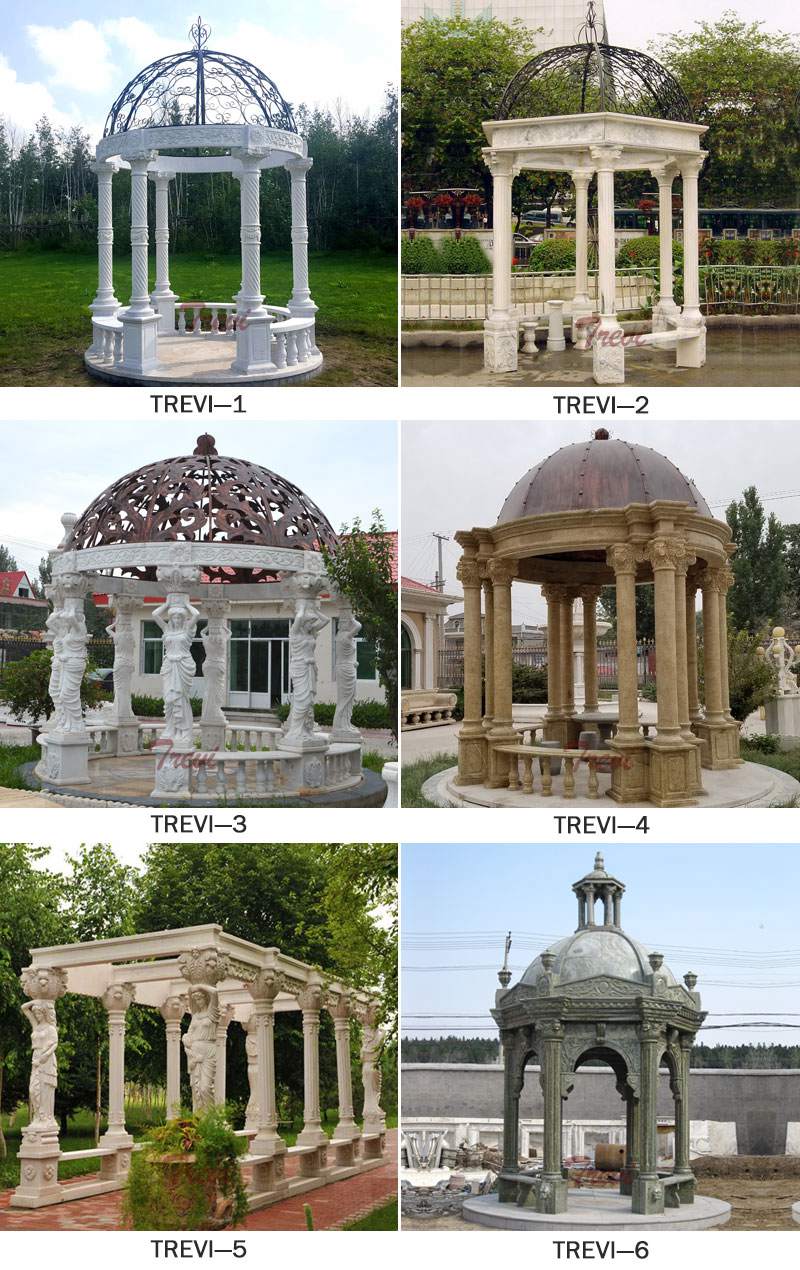 If you need a high-quality and elegant marble pavilion, please feel free to contact YouFine. Professionals would provide you with one-on-one service and provide you with information such as prices and catalogs.