This marble Thai-style gazebo has a simple shape and delicate carvings. Its pillars are very simple, almost without ornaments. But its gazebo hat has a tropical style. It has the aureate decorations that most tropical countries like. There are some aureate leaves on the top of this gazebo, which is very beautiful.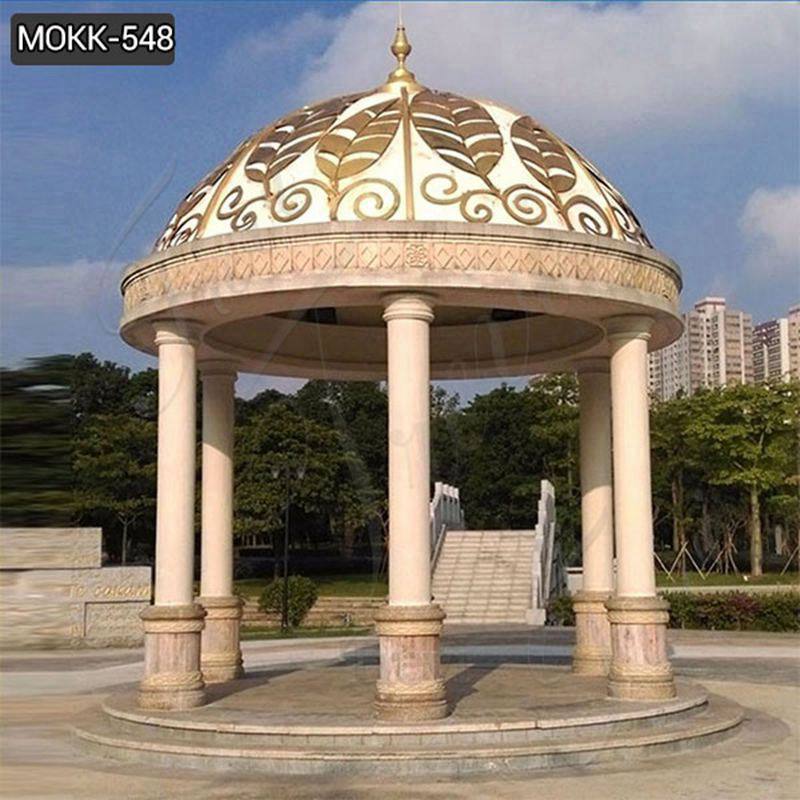 Moreover, the marble Thai-style gazebo is suitable for some garden communities, villas, park communities, square streets, and other places. Moreover, our gazebo has a short production period and fast delivery. Moreover, the installation of our gazebo is fast, and the finished product effect is very good. More importantly, we are factory direct sales and affordable.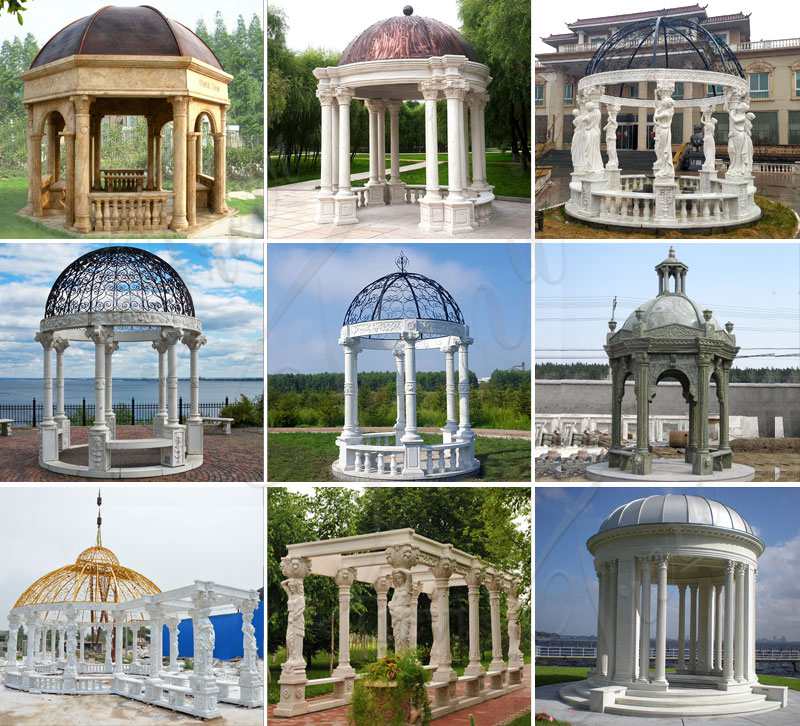 Precautions for gazebo installation:
Before installing the marble Thai-style gazebo, you need to make sure that the foundation is stable and flat, and the concrete base of the building is no less than 15 cm.
Before the gazebo's installation, you need to accurately determine the installation positions of the pavilion's pillars, beams, and top plates, and then assemble them in sequence.
During the installation process, all parts are spliced accurately and tightly, and the gaps should be firmly bonded with special stone glue.
The installation of the gazebo hat must be completed on the ground first and then hoisted as a whole.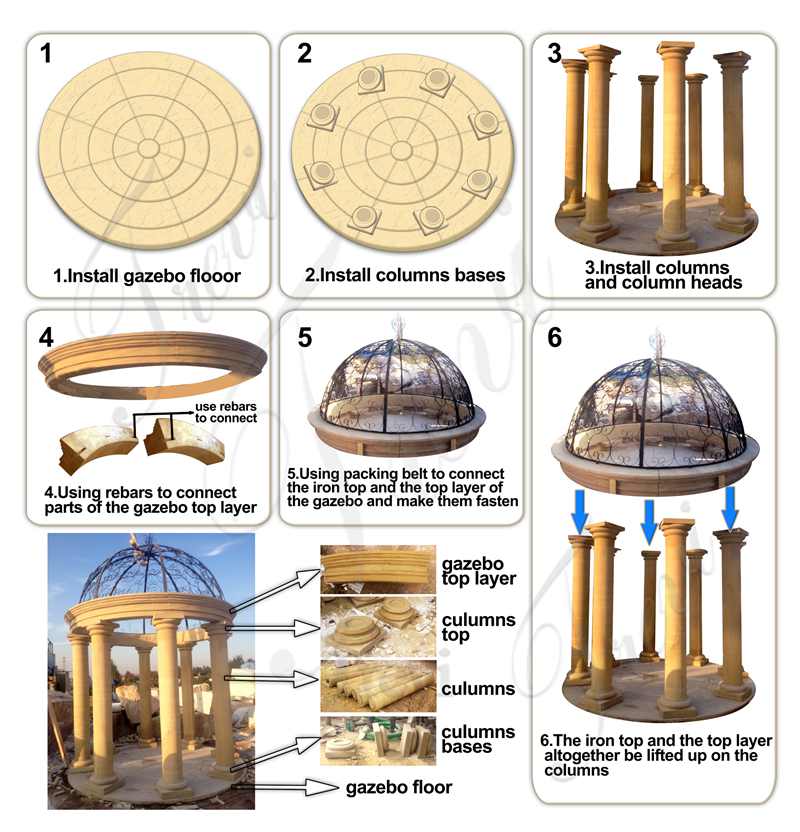 Why Choose Trevi:
Trevi uses the first-class materials pure natural marble with less impurity texture.
Trevi ensures that the whole process is purely hand-carved, and the masters have skillful carving craftsmanship. The overall shape of the marble gazebo is beautiful. And the details are exquisite and natural. Also, the polishing is in place, the seams are small, and the practicability is strong.
Trevi factory has a large scale. We have sufficient staffing, so we could quote timely, accurate, and detailed.  We have full quality monitoring and guaranteed production schedules.
Trevi has a full-process service. After the stone gazebo is completed, we would assemble and seam the gazebo in the factory to ensure that it can be shipped without any problems. And we provide installation instructions to ensure the final effect of the gazebo.
Trevi has a perfect after-sales service guarantee and guidance for the whole life cycle maintenance of the marble gazebo.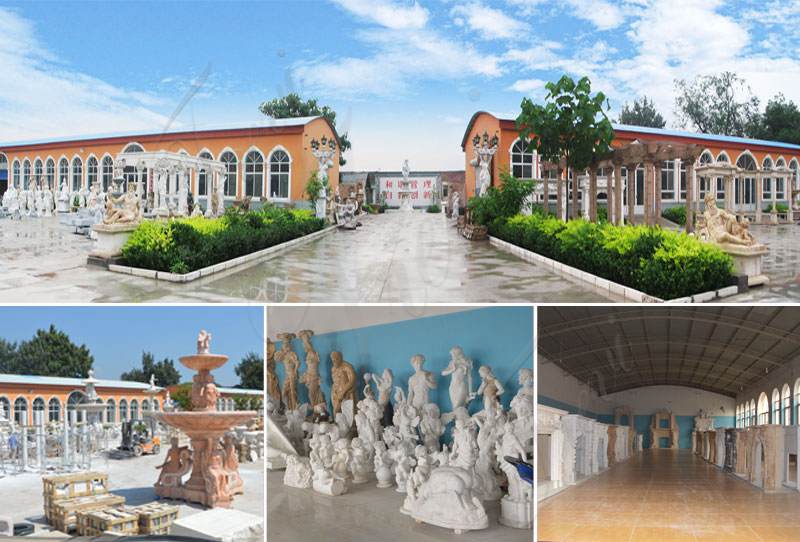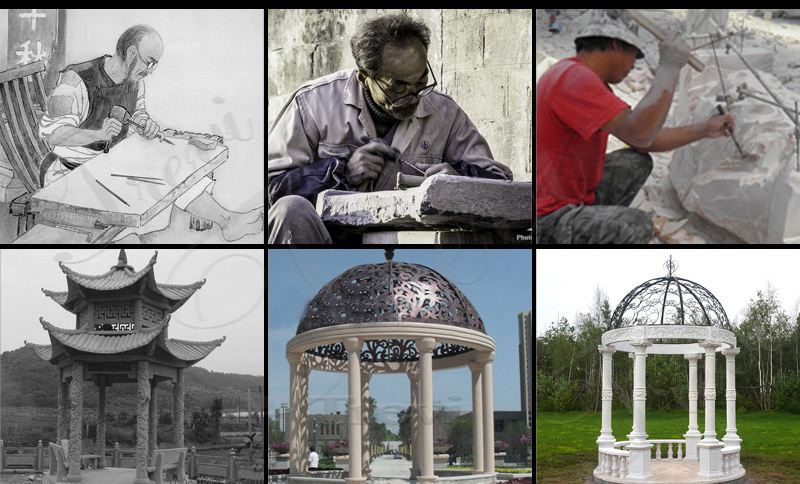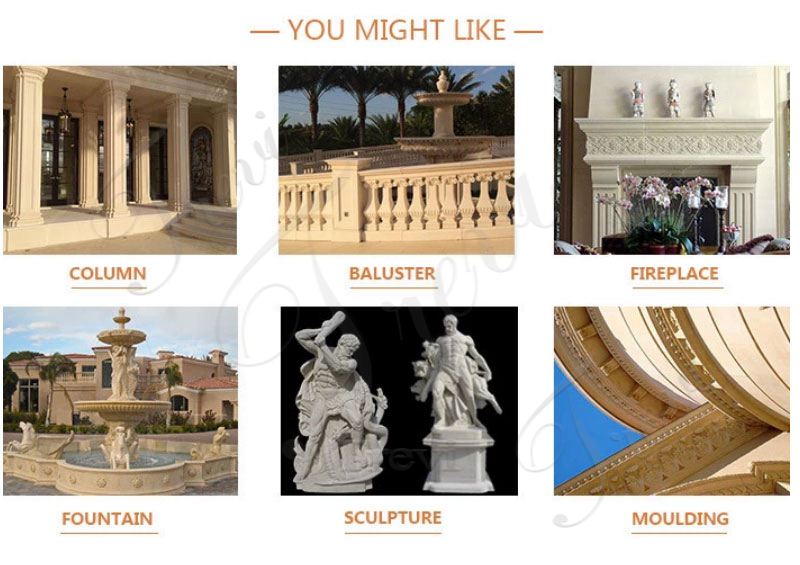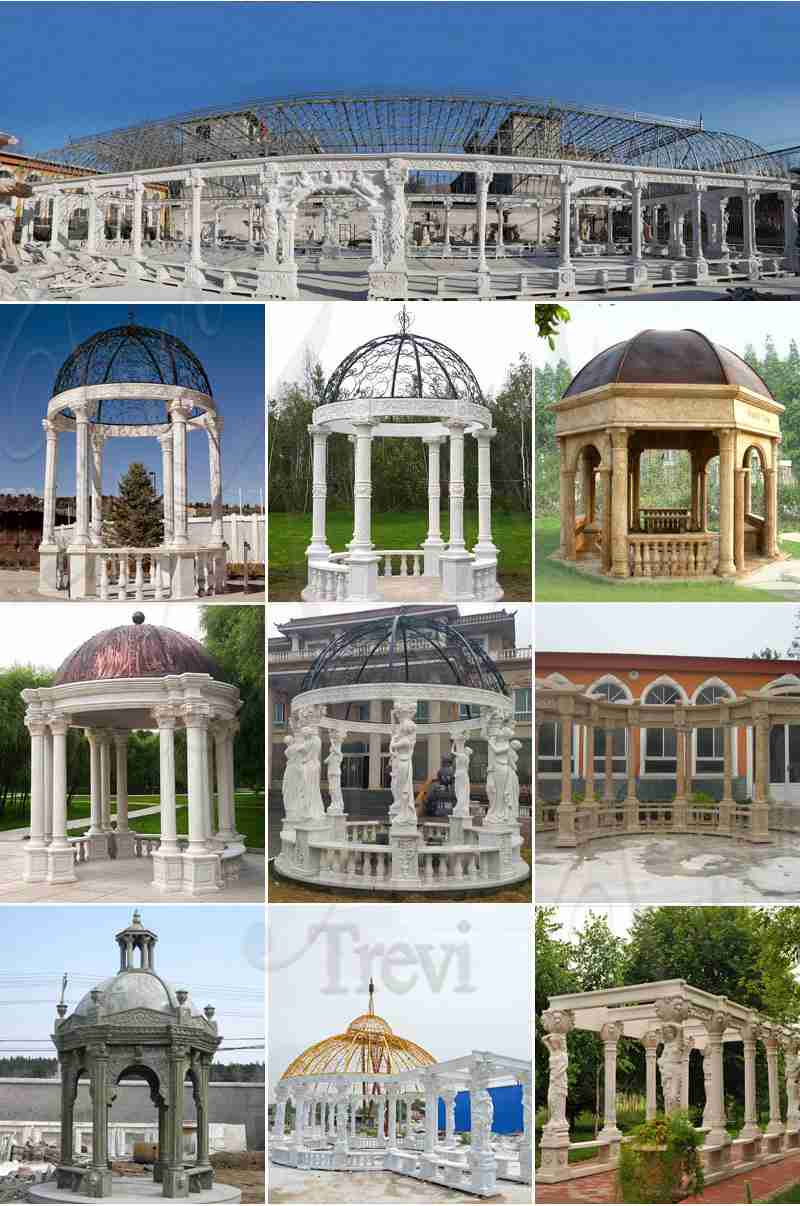 So if you like Thai-style, you can't miss this marble Thai-style gazebo. If you have any needs for this gazebo, you could contact us at any time.