Garden Three Tiered White Marble Fountain Detail:
This beautiful and delicate garden three-tiered white marble fountain creates an elegant and brilliant atmosphere to your outdoor space. The whole marble fountain is carved with high-quality pure natural white marble materials. And the beautiful waterfall fell from the three-tiered marble artwork and entered the beautiful marble circular pool. The exquisite marble pool was ornately decorated with Acouldthus leaves and other exquisite hand-carved ornaments.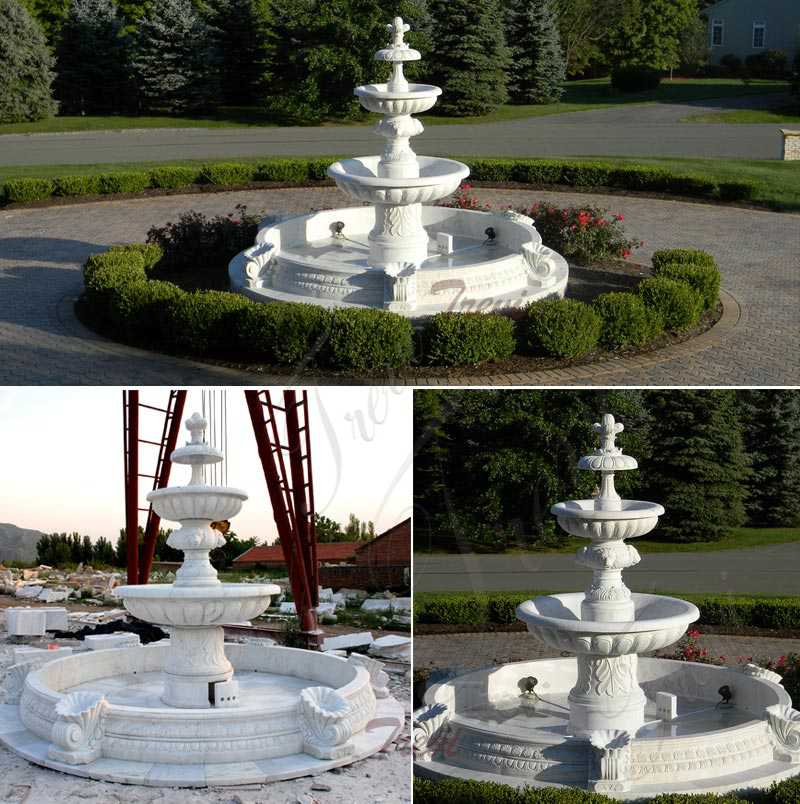 The design of the overall garden tiered white marble fountain for backyard decor is very simple and elegant, so it could be matched with any outdoor garden, park, etc. This fountain consists of three-tier bowls. There is also the lion head statues around the pillar in the middle of the first and second bowls. So the water of the fountain could be sprayed from the top of the fountain and these exquisite lion heads.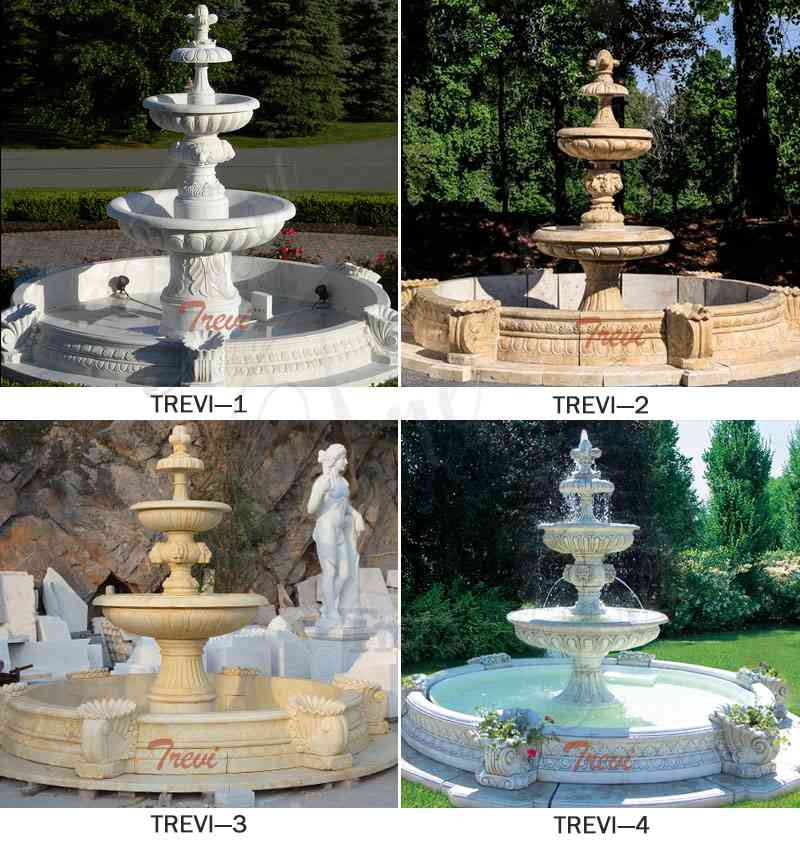 This three-tiered white marble fountain has always been the hot selling product of our factory, all the details are hand-carved by our professional and top carving masters. And after the production is completed, we would first conduct a water test to ensure that the fountain does not have any quality problems before it is packaged and shipped.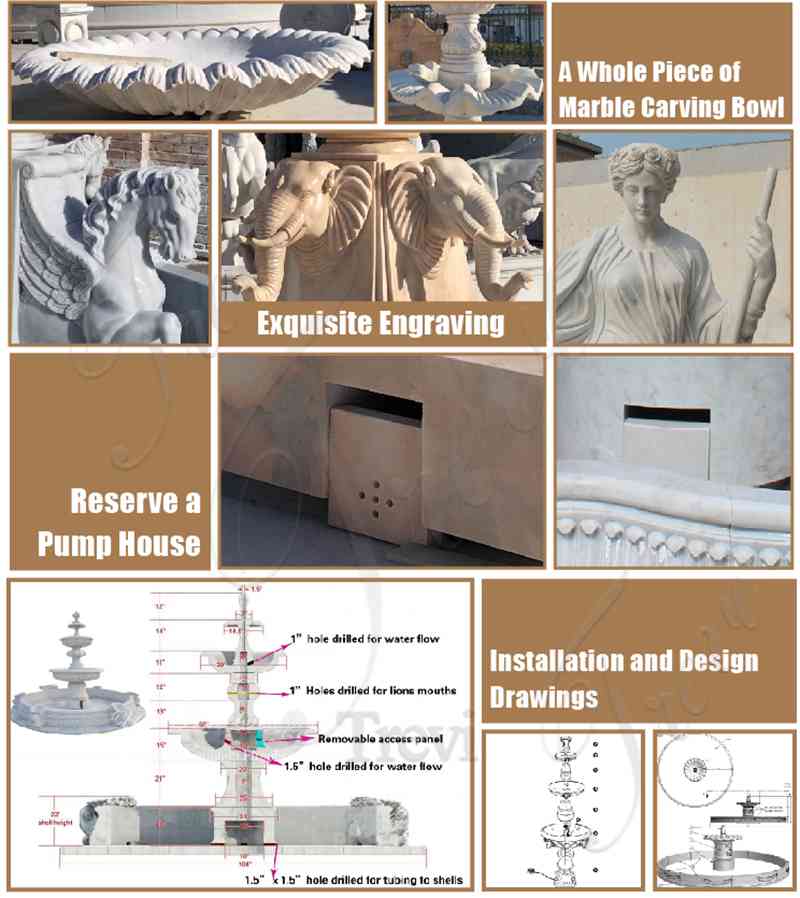 Why Choose Our Factory?
Trevi Art Sculpture is a professional marble carving factory. Our factory was established in 1983, and we have more than 37 years of marble carving experience. So far, our factory has designed and developed many exquisite marble fountain designs, and these are the best-selling models in our factory. For example, simple tiered marble fountains, beautiful statuary marble fountains and animal fountains, large outdoor manor fountains, wall fountains, and so on.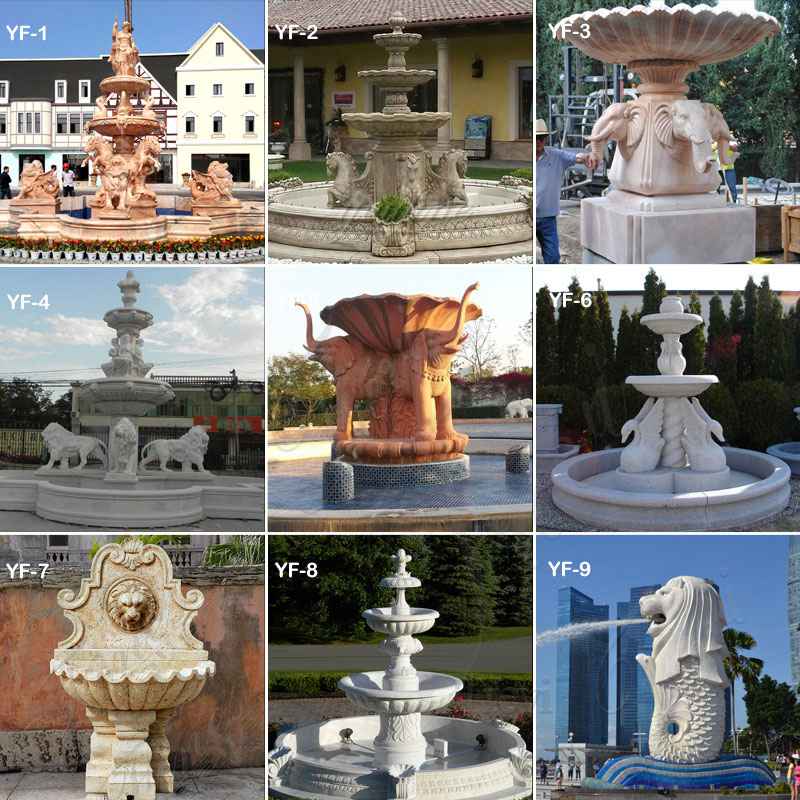 I am sure you would love this beautiful outdoor white marble fountain design. The size of our fountains could also be customized for you according to your requirements. So welcome to contact us to customize your own fountain features right now.