Gazebo Introduction:
The marble gazebo is a round shape on the whole. This gazebo looks very luxurious and magnificent. Its circular design visually increases the space of the gazebo. The dozens of gazebo columns have been carefully carved by our artists, which look very delicate and elegant. We could see that there are 10 beautiful maiden statues as pillars supporting the top of the round marble garden gazebo. Especially, this outdoor gazebo is hand carved from natural gorgeous marble. It is worth mentioning that the top could be added with different styles of iron hats according to your needs.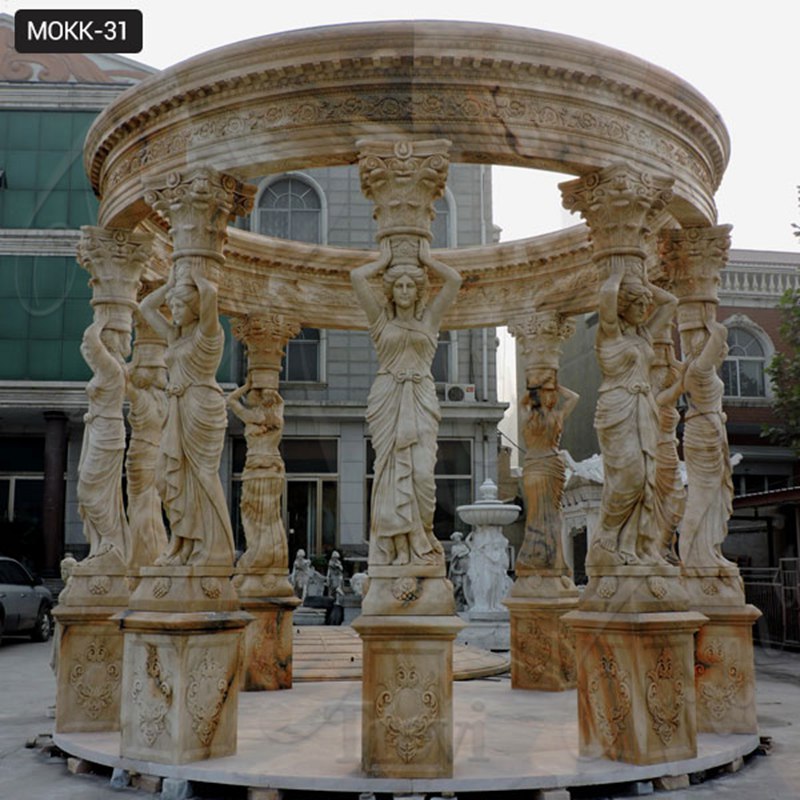 Professional Hand Carved :
The main feature of this marble gazebo is its exquisite columns. The style of the pillars has been inspired by mythical Greece, where artisans first brought the enchanting Greek mythology to life in massive hand-carved marble structures. Our top masters have meticulously portrayed the details of the figures, the demeanor, and dress, and presented the beauty of the woman perfectly. Meanwhile, the beam and the bases of the gazebo are also carved with various beautiful decorations. What's more, these meticulously carved figures paired with beige marble, make the entire gazebo look gorgeous and artistic.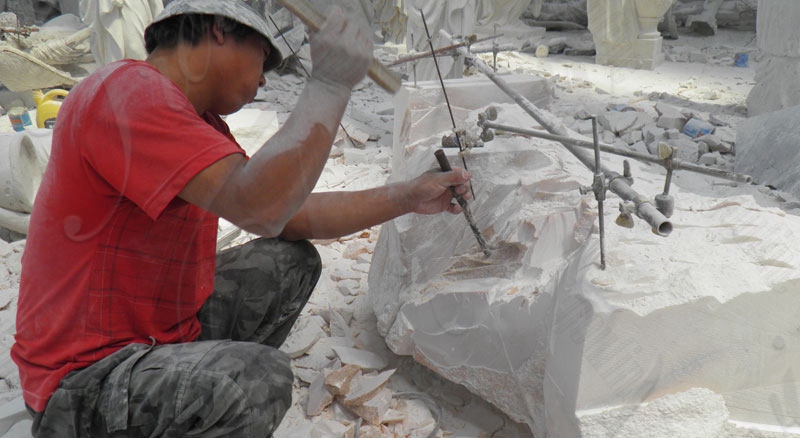 Hand-made Service:
We have made tens of thousands of marble gazebos and exported them all over the world. Many customers are very satisfied with our products because we have specialized customization services, which is also one of the advantages of our factory. We have a professional design team, and we would try our best to help customers achieve their requirements for the style, size, and style of marble gazebos. In addition, we would patiently modify the design details before production until you are satisfied. What's more, If you do not see what you're looking for, or if you simply want to submit your inspiration photo or architectural shop drawings we could bring your dreams to reality regardless of the scope of the project.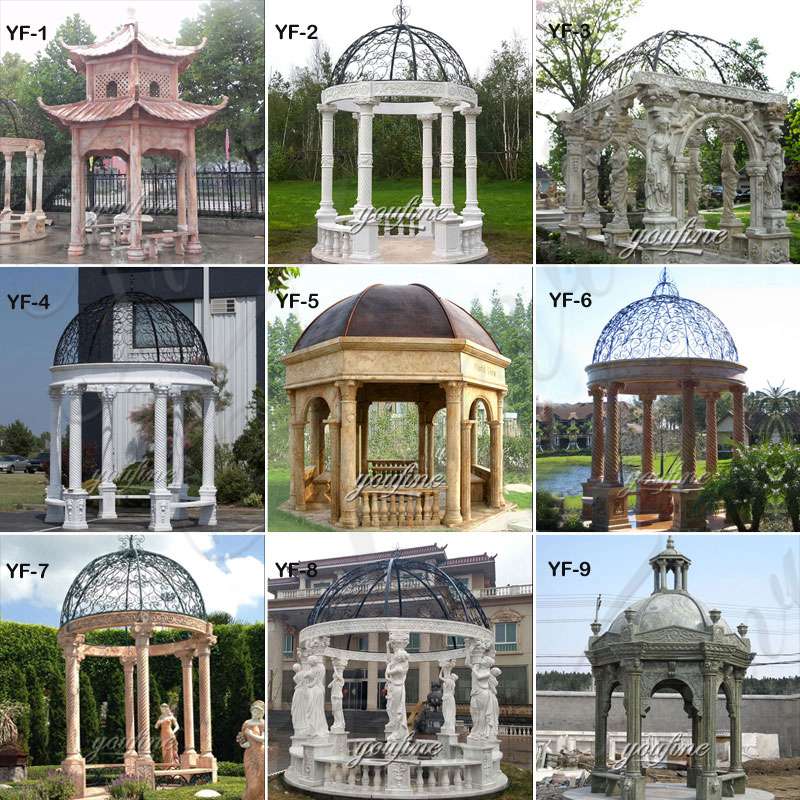 The Advantages of Marble Making:
First of all, our factory has nearly 40 years of marble gazebo carving experience. Even our products could be seen in many countries, and many customers would send us feedback and praise. These are all thanks to the excellent service provided by our factory. First of all, we would purchase full insurance for the customer's product to reduce the loss to the customer when the product is accidentally damaged. Secondly, after the marble gazebo is delivered safely, we would provide customers with after-sales services such as gazebo installation guidance. If customers have product-related questions, they could still consult us, and our services would not stop.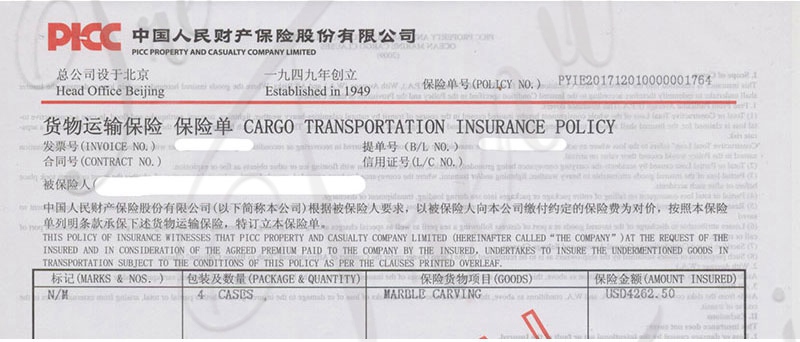 Welcome to our factory to buy sculptures, we are definitely a professional sculpture supplier, if there are products you like, please contact us for consultation.