Outdoor White Marble Gazebo Details
This beautiful outdoor white marble gazebo is an important part of garden decoration. Each stone pavilion is accompanied by a black cast iron dome hat. Besides, the base on each pillar is engraved with exquisite lion head decoration, which adds artistic effect for all. Thus, the white marble pillars and black iron hats match perfectly together, which looks very beautiful. All pavilions are hand-carved by Trevi professional craftsman. Moreover, we customize every marble pavilions to meet your special needs.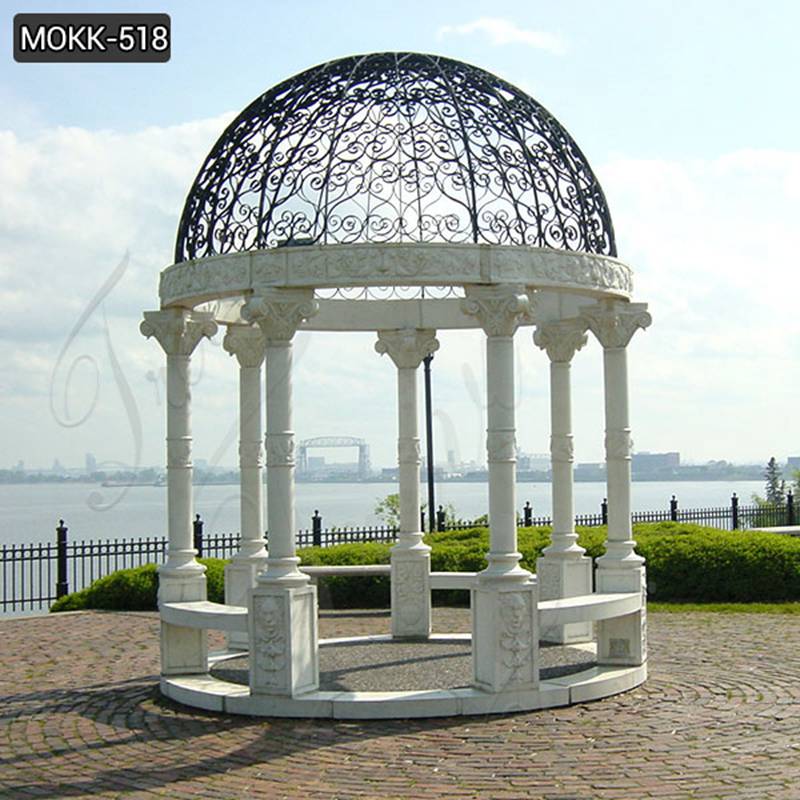 Related Products
In addition to this hand-carved outdoor white marble gazebo, we offer you a large variety of pavilions for you to choose from. More importantly, there are thousands of successful cases of gazebo patterns for your reference. Renowned for exquisite craftsmanship, the high quality at affordable prices could rest assured for sure.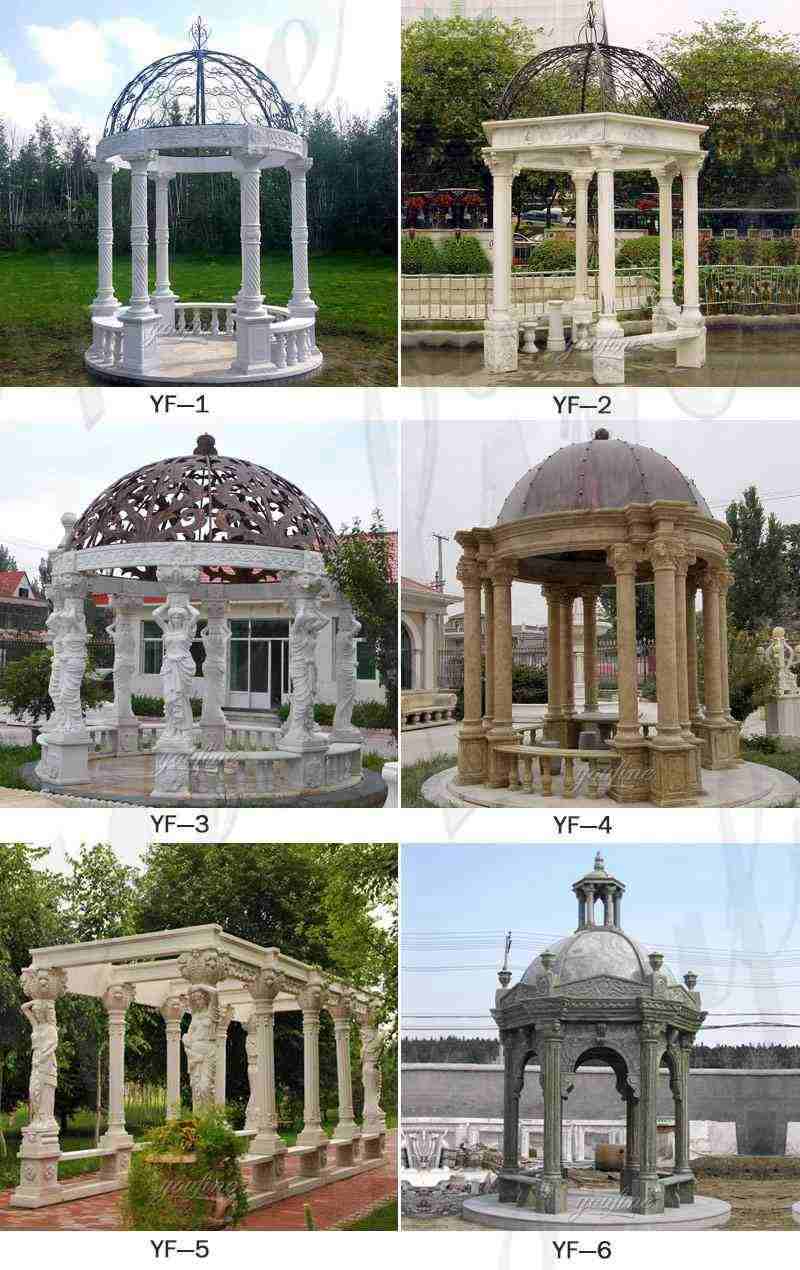 Installations Guidance
For this pretty outdoor white marble gazebo, our factory has a series of installation guidance for customers. First of all, we will conduct testing and installation to ensure that there are no quality problems before shipment. Then, we will provide you with detailed installation instructions or shoot installation videos to help you successfully install the pavilion. At the same time, we will provide you with preparations and precautions before installing the natural stone pillar pavilion.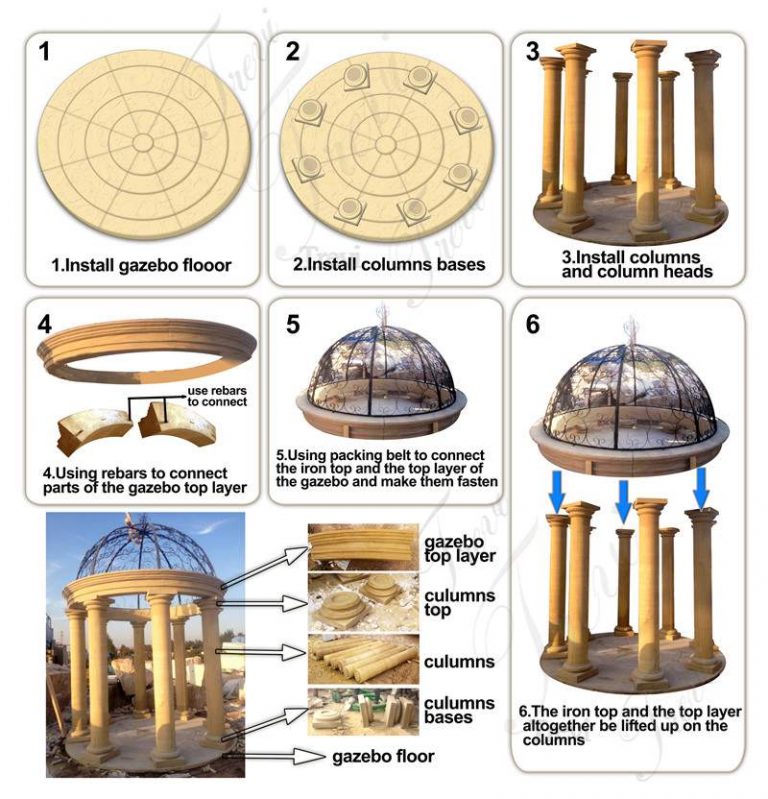 Our Advantages
Trevi Art Sculpture has every faith to win great feedback for every outdoor white marble gazebo. Because we have top high-quality service for every customer.
1. Installation drawing pictures provided
2. If there is always bad weather happened, the upper and lower beam could be fixed by reinforcement bars when installment, which is relatively firm.
3. Fine carving, pay attention to the details
4. The outside of the beam is covered by thin pieces
5. Strict packaging and covering full insurance for customers.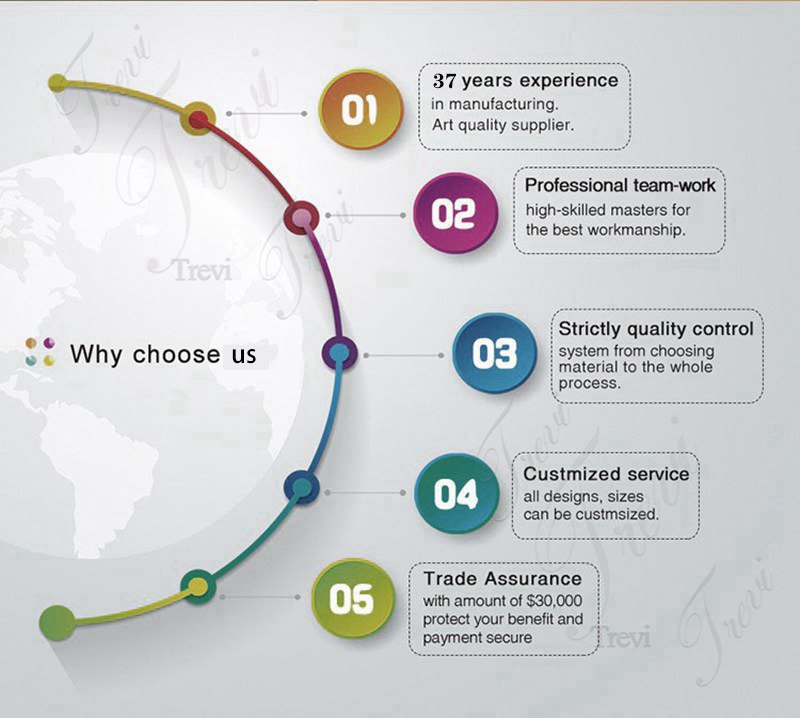 Choose Trevi, your best and reliable marble gazebo sculpture manufactures in China!