The white marble gazebo consists of natural marble, using complex carving techniques and simple design. Compared to the luxury marble gazebo, this gazebo created a concise but grand atmosphere. This marble gazebo features beauty, color soft, and horizontal relief design, rich with the layer and a stereoscopic feeling. The artist also designs a semi-circular to enrich the entire design. Approaching the marble gazebo, we could feel the delicate and original veins of the marble itself. Due to its simple design, this marble gazebo is suitable to set in any garden or backyard.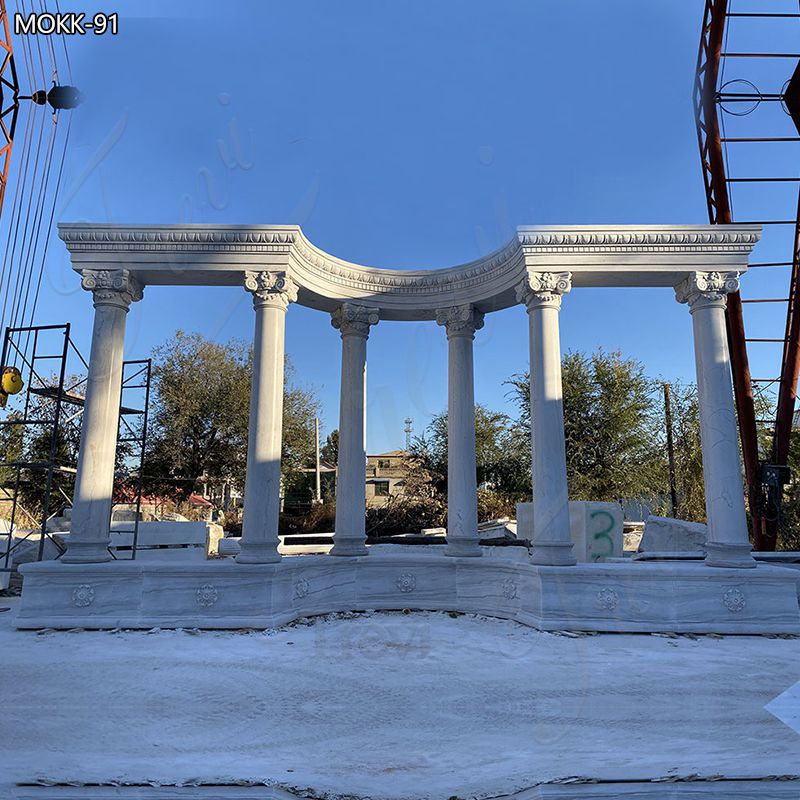 Pure Hand-carved White Marble Gazebo
Every detail is carved by experienced artists, who devote their whole life to art sculpture. The artists have incomparable skills that could keep the original taste of marble, and on this basis, further optimization has been made. If you want to know more details about this white marble gazebo, let us know what you care for. And because of the hand-carved technique, customization is also accepted. We could customize the marble gazebo to adapt to different situations, improving the gazebo according to your ideas.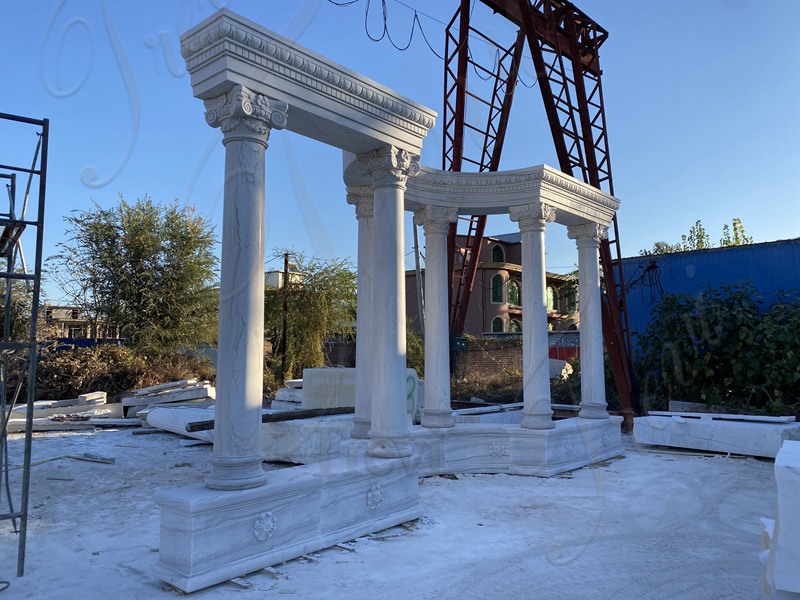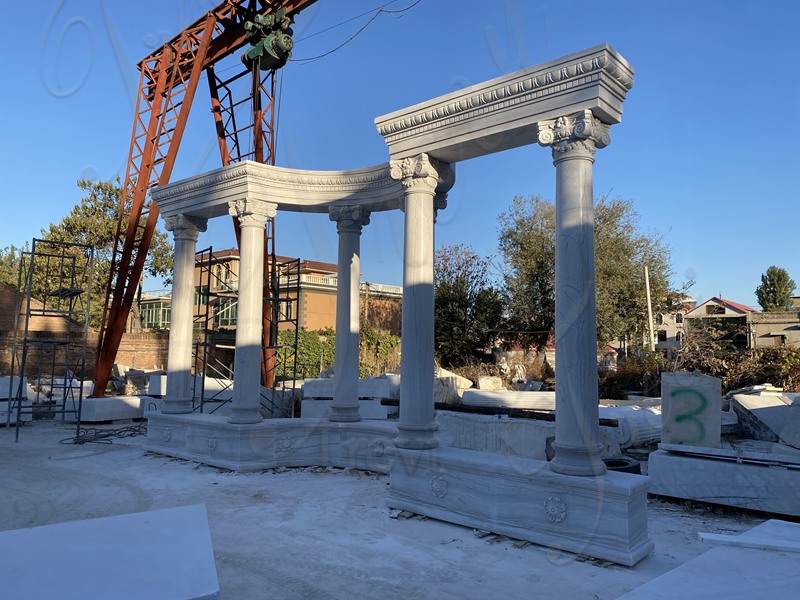 The Installation of the White Marble Gazebo
Even if you don't have relevant experience, this white marble gazebo is easy to install. We will provide video and image materials in advance for customer confirmation. If you still have questions after receiving the marble gazebo, you could contact us to know how to correctly install it. Professional installation methods would be given to satisfy your requirements. No matter what problems you encounter, as long as it is convenient for you, you could consult us at any time. Please feel free to contact us.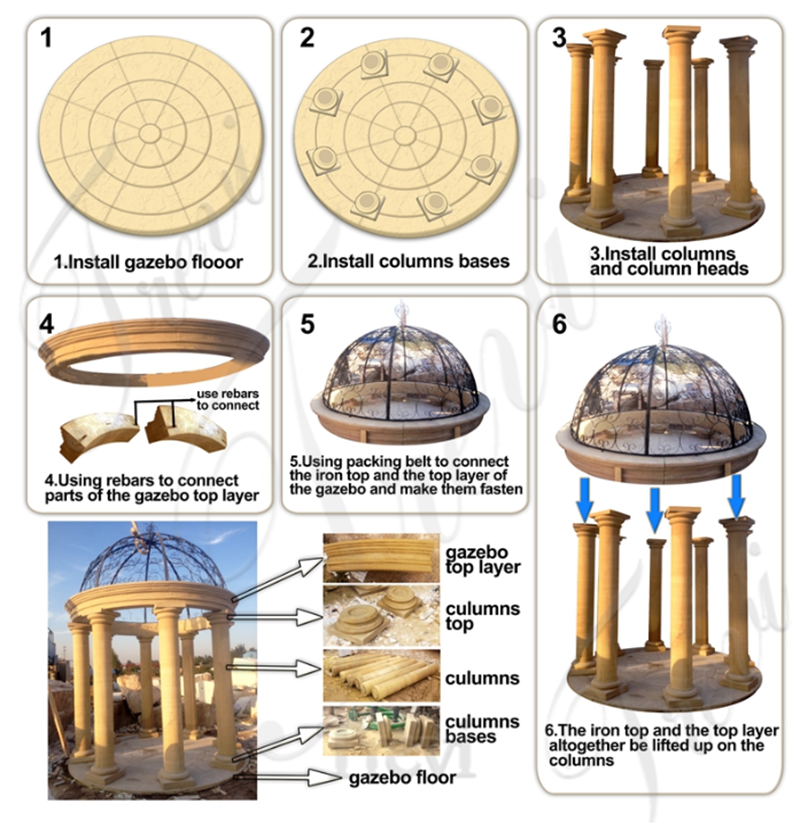 All-risk Insurance Bought for Our Customers
As a professional team rooted in art sculpture since its establishment, we pay great attention to the service and product. The all-risks insurance could add a layer of security for transportation. We ensure quality and professional delivery, letting you save worry, and ease!
Trevi is devoted to make a global brand in art sculpture. We are looking forward to more partners in our growth. Hope you could join us for further travel!