It is a white marble gazebo with six columns, each of which is designed in the shape of a woman. They held the pillar head above their heads, and the whole shape was full of classical atmosphere. Put this lady statue marble gazebo in your home, as if you have come to the back garden of ancient nobles.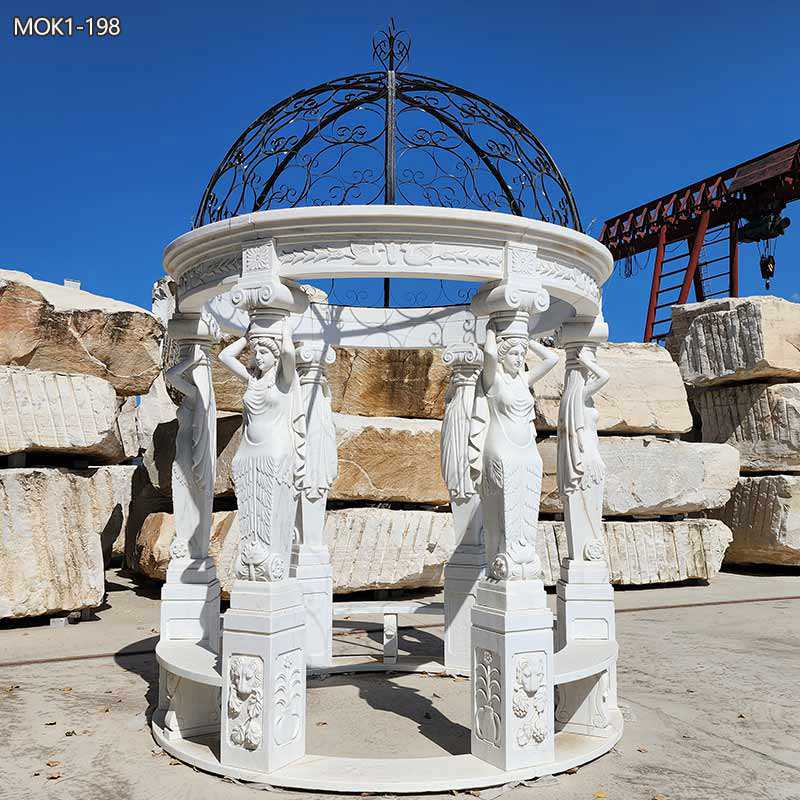 Attractive Details
This white marble gazebo with lady statue has exquisite details, and every sculpture and relief reflects the superb technique of the artists. Trevi's artists have sculpted the combination of  the soft body lines and the strength of women. We are presented with a statue of a woman of classical beauty. The artist is also very serious about every relief, carefully carving out flower vines and lion heads, adding many exquisite details to this marble gazebo for garden.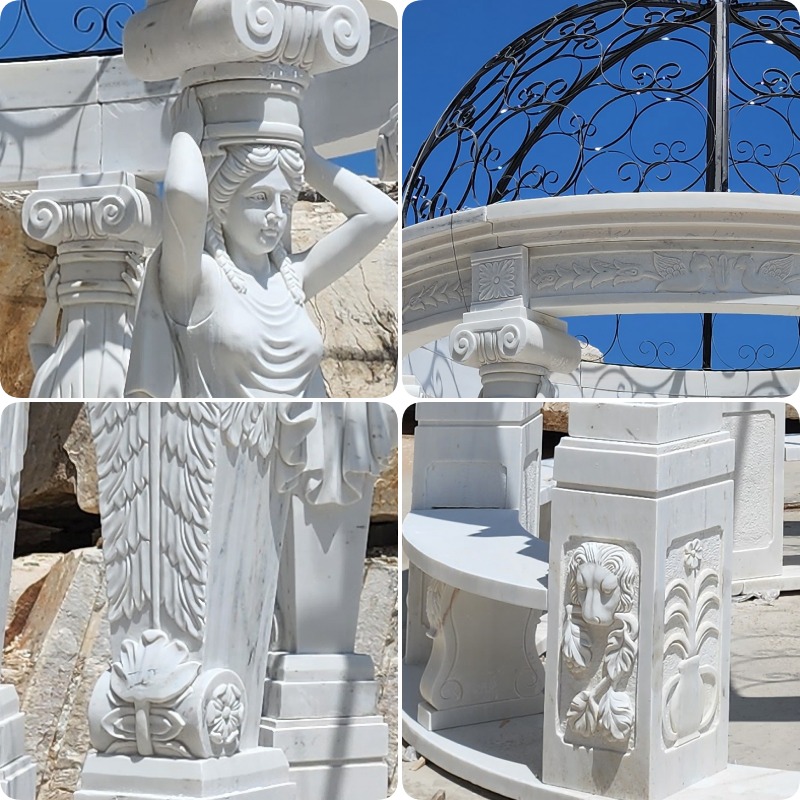 Forty Years Experience in Carving Gazebo
Trevi has artists who are responsible for carving white marble gazebos. They have decades of carving experience and are very familiar with every part of the marble gazebo. In forty years, we have carved a variety of outdoor marble gazebos for customers, and insisted on choosing high-quality natural marble, which is why Trevi has so many repeat customers.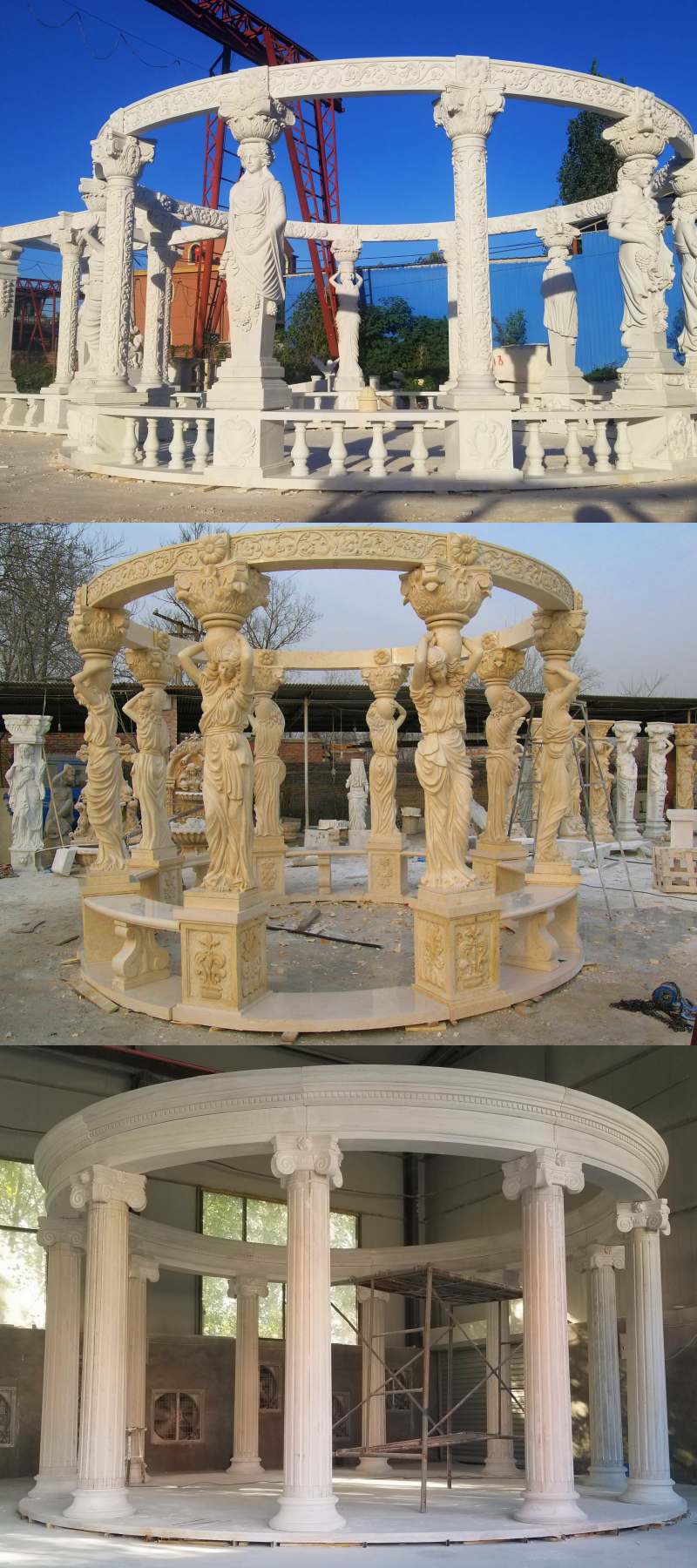 Customized Service



The Color and Size of the Marble Gazebo
Trevi's professionals would provide you with a catalog, and we could scale any marble gazebo according to your needs. There are also many options for the color of the gazebo, and Trevi professionals would provide you with a detailed introduction.



Hat of the Marble Gazebo
There are also various options for hats in outdoor marble gazebos. You could choose hollowed out or non hollowed out ones, or choose gazebo without hats. Of course, our gazebo hats also come in various designs to choose from.



Customize Matching Marble Benches and Tables
We could also customize marble stools and tables that match the marble pavilion for you. This makes it more convenient to sit in the pavilion with friends or family drinking coffee and chatting.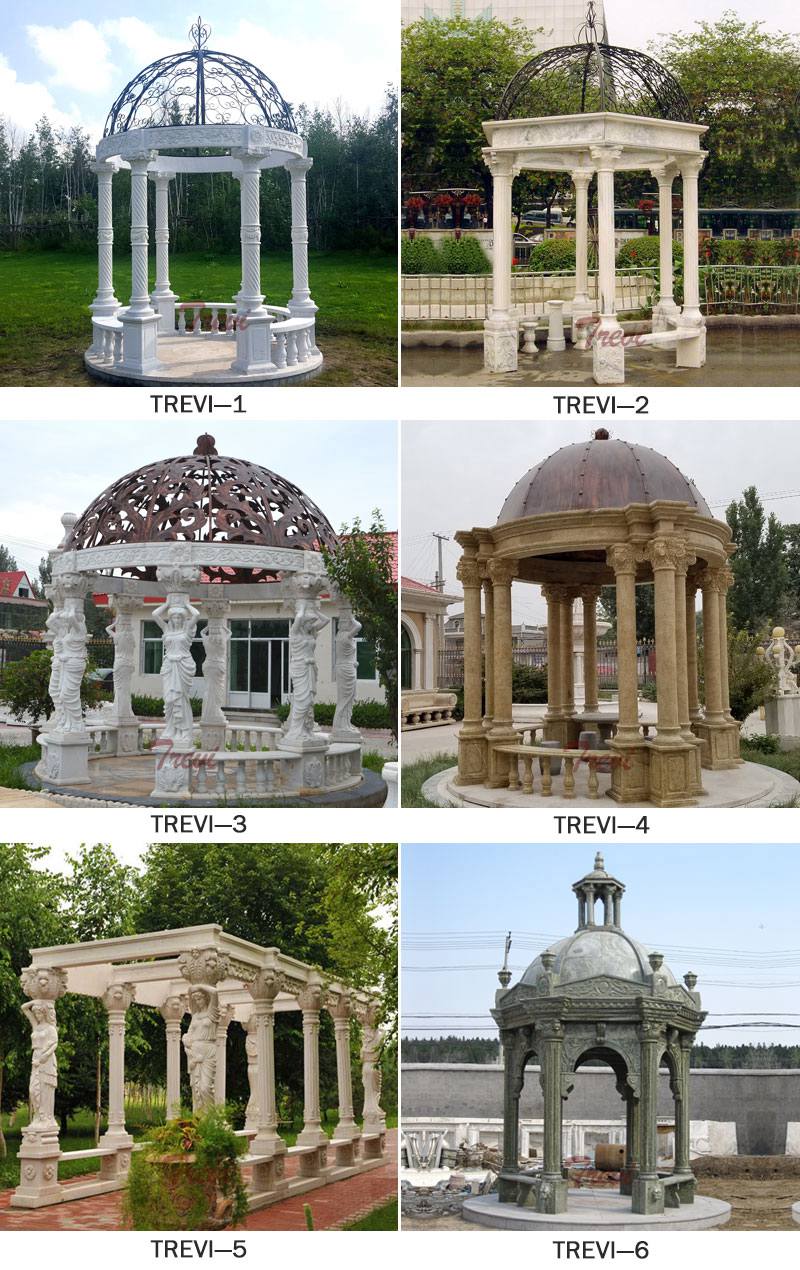 Due to the fact that marble gazebos are larger sculptures, their prices are generally very expensive. But Trevi has its own factory and no intermediaries to earn price differences, so we could provide you with the lowest price. If you like this white marble gazebo, please contact us according to the contact information below!