Famous Marble Trevi Fountains Replica Details:
Look at this magnificent famous marble Trevi fountains replica we made for our Apollo customers! Exquisite details throughout. There is a huge sea god statue in the middle of the huge pool. Surrounded by other two gods, the two flying horses and huge waves are also particularly eye-catching. The water also spout from everywhere and flow in all directions. Trevi's talented designers and craftsmen have perfectly restored the essence of Trevi fountains. Once placing in your estate, it will be a very attractive exhibition.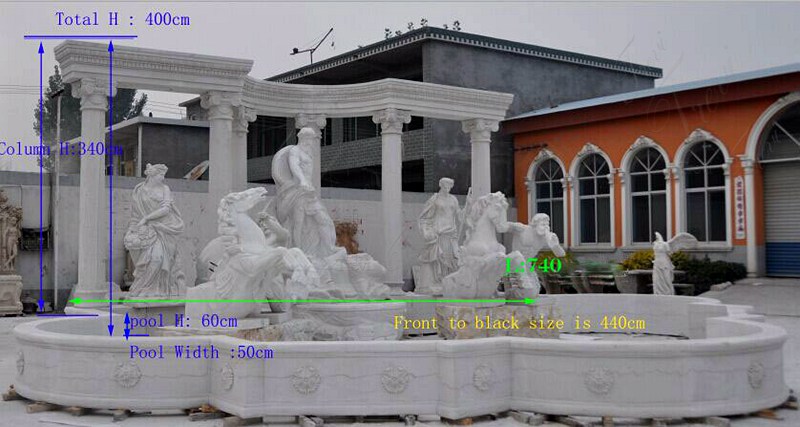 Original Trevi Fountain Designs:
This large famous marble Trevi fountains is a replica nestled in the Trevi district of historic centre in Rome. It was completed by famous Italian architects and many others. As we all know, this is the largest baroque fountain in the city and one of the most famous fountains in the world. Everyone is amazed by its magnificent beauty. Especially when night comes, the dim lights and the sky show off the beauty of fountains. It's a true wonder that Trevi talented masters also make it perfectly.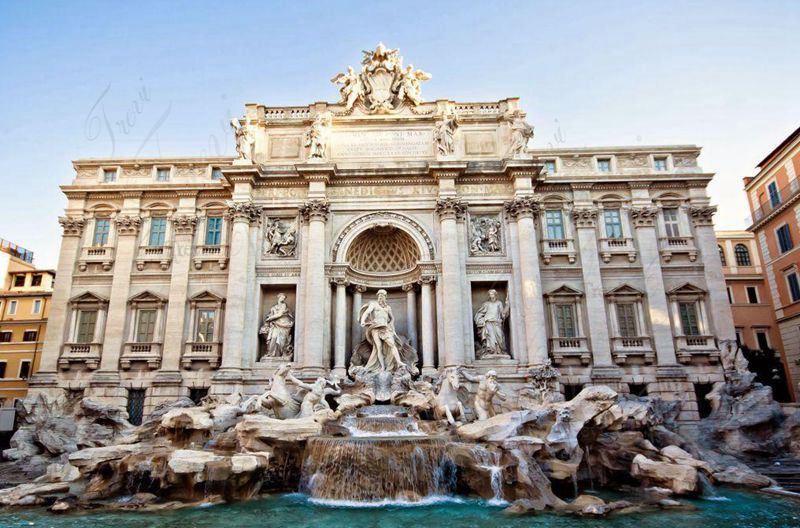 Exquisite Carving Details:
Please pay attention to the delicate details of this large famous marble Trevi fountains replica. Each figure statue looks different and lifelike. The marble base of the statues seems like chaotic sea reef, which also proves Trevi's superb carving techniques. Whether the carving marble figures, horses, or the waves, Trevi top masters create such a grandeur and luxury of Trevi fountains. And all our carving masters have do the carving since the childhood.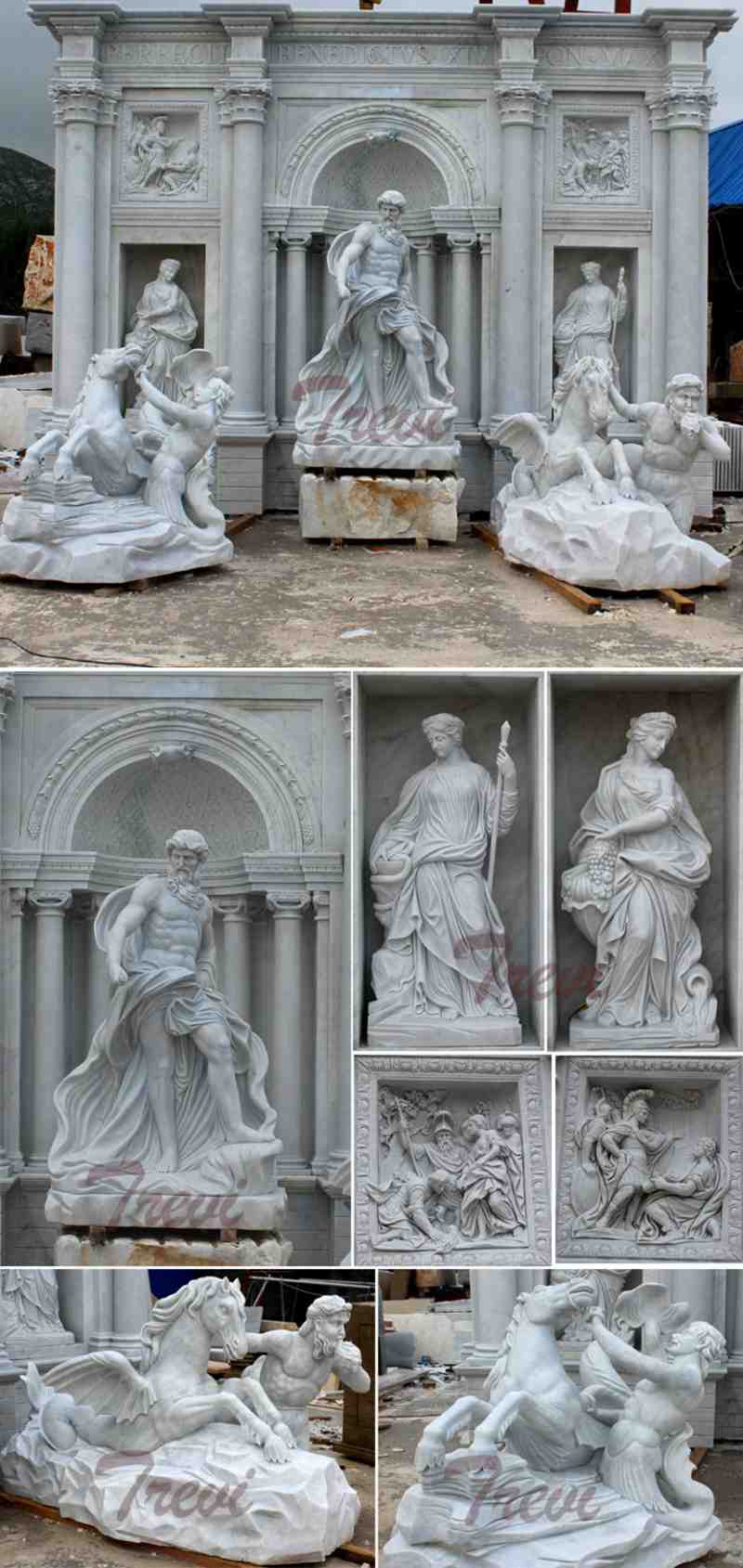 Apollo Customer Installation and Feedback:
This amazing famous marble Trevi fountains replica is our marble fountain product for our Apollo customers. When they saw the completion product, they were very satisfied and showed deep love. At the same time, for this kind of large fountain, our professional installation team also went to the customer's countries to install it. The following pictures are real photos taken when we installed the fountain for our Apollo customers.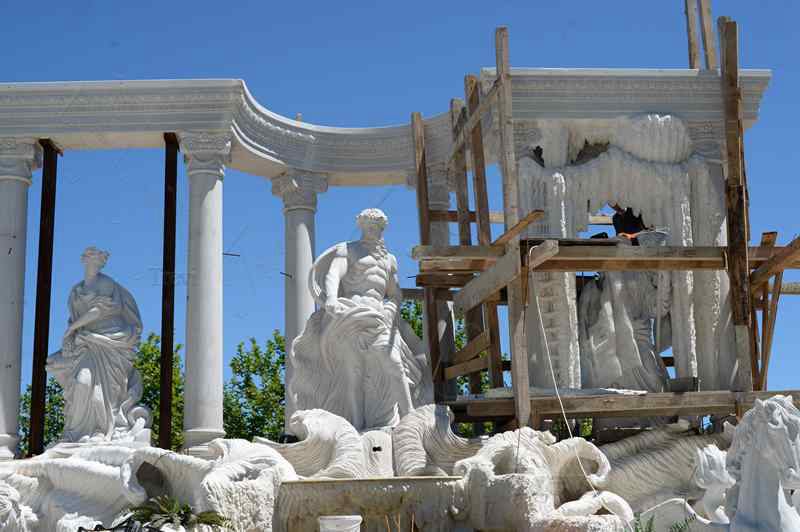 If you are fond of this Trevi fountains, Trevi Art Sculpture will make it exactly like the original!