The pillars of this garden marble gazebo have been carved into the shape of women, each of whom performs the same action, raising their arms and embracing their head. Although the dress on their body is thick and heavy, we could still see the graceful figure of these women. They have exquisite carvings on their heads, which from a distance seem like a magnificent headdress.
In the 18th century, European women pursued an exaggerated form of beauty – the "soaring hairstyle". At that time, aristocratic women would arrange their hair very high, and the more exaggerated the hairstyle, the more fashionable it was, and the higher the status of the person. From a distance, these female statues resemble women of that era showcasing their hair and nobility to us. Placing this garden marble gazebo in your garden would make your home more beautiful and elegant.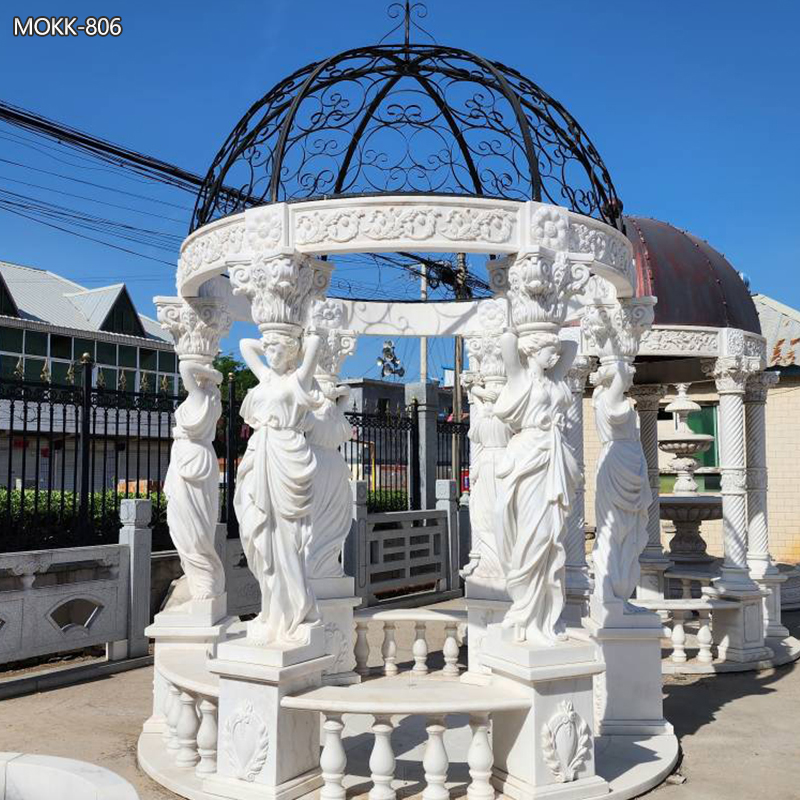 Putting It in Your Garden
Placing this marble pavilion in the center of your garden would make it more attractive. The top of this exquisite gazebo is also carved with flower vine reliefs, which echo the flowers in your garden and are not abrupt when placed in the garden.
YouFine also makes marble stools and tables, perhaps you could buy a set to place in the middle of the marble gazebo. You could sit in this marble pavilion and have afternoon tea, just like European nobles enjoying a beautiful afternoon.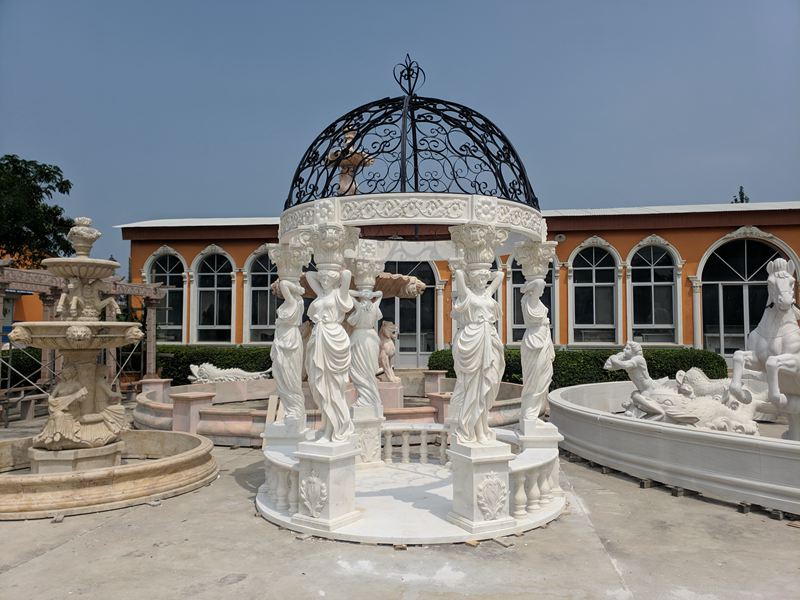 Customized Service
YouFine provides customers with thoughtful customized services. Firstly, you could choose the color of the marble gazebo. If you don't like white gazebo, you could also choose the color according to your preferences. Such as: beige, black, yellow, sunset red and so on. In addition, the size of this garden marble gazebo could also be customized. We could proportionally enlarge or shrink the entire marble gazebo according to your needs.
Finally, YouFine is not only limited to this beautiful gazebo. You could propose your needs, and YouFine's designers could meet your requirements. For example, the top of this marble gazebo is hollow. If you have a need for shelter from rain or sun, we could make it non hollowed out for you. In recent decades, YouFine's outstanding artists have designed and carved many exquisite marble gazebos. Of course, YouFine designers could also modify and design marble pavilions according to your needs until you are satisfied.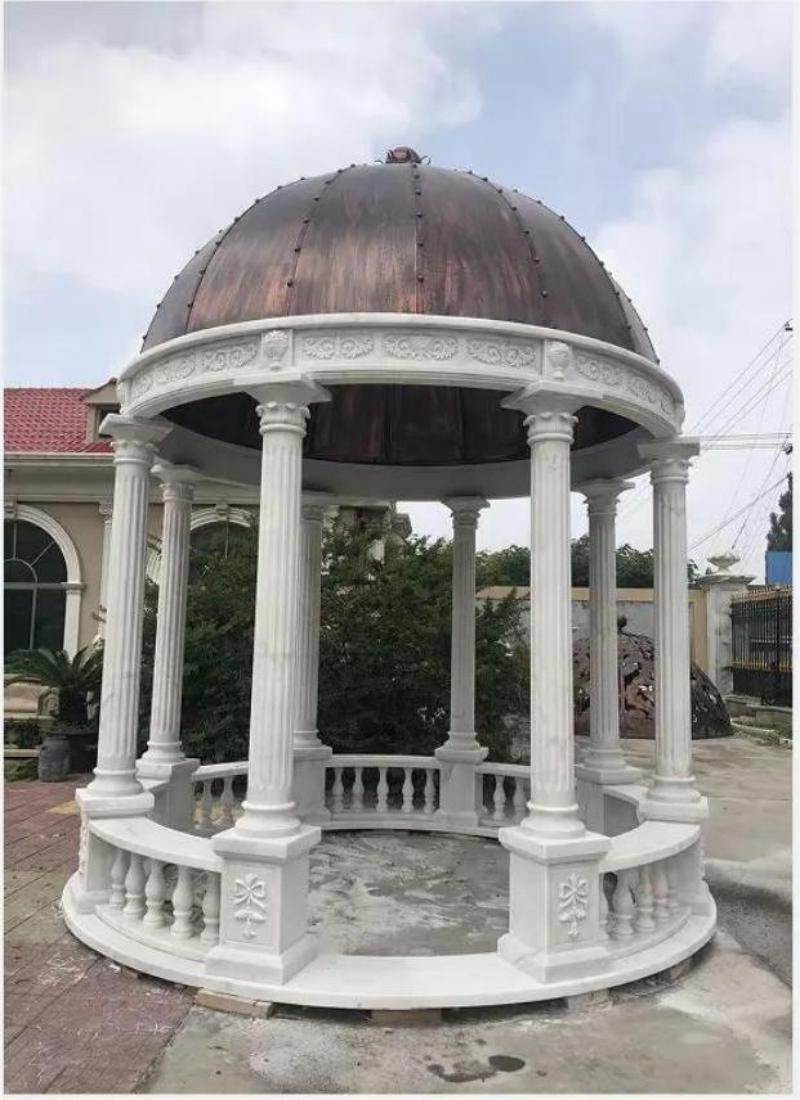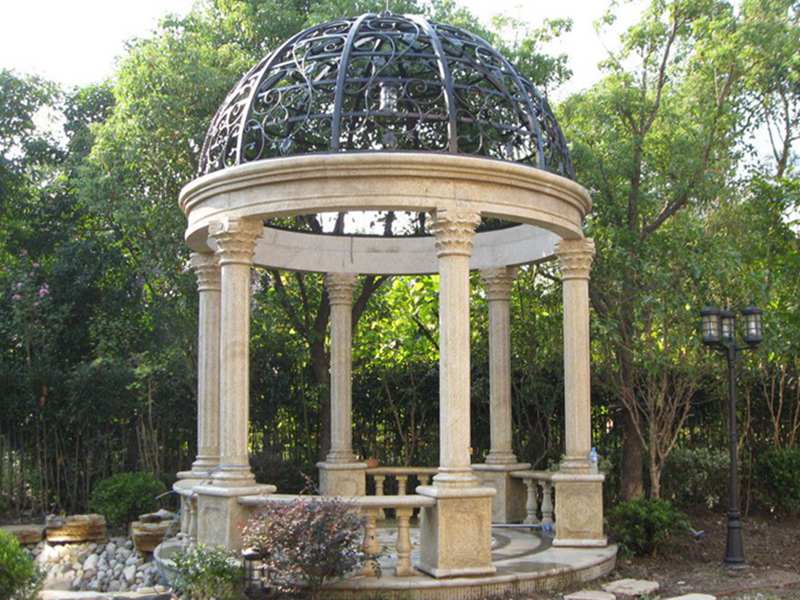 About YouFine
YouFine is a professional factory that has been engaged in international sculpture trade for decades. Our artists are very careful in the process of carving, and they are dedicated to carving high-quality marble sculptures. Sculptors have their own unique insights into statues and unleash their passion during the carving process. Secondly, for sculptures like marble gazebos that require installation, YouFine would provide you with detailed installation instructions.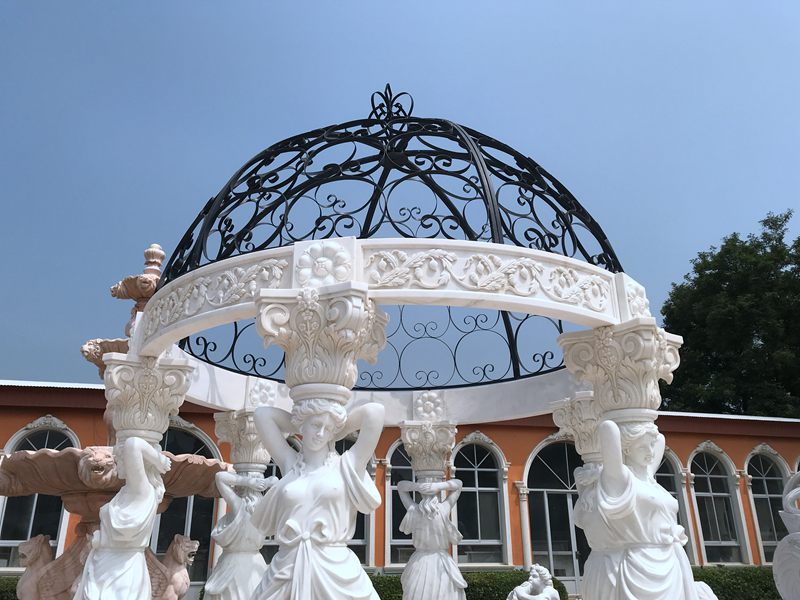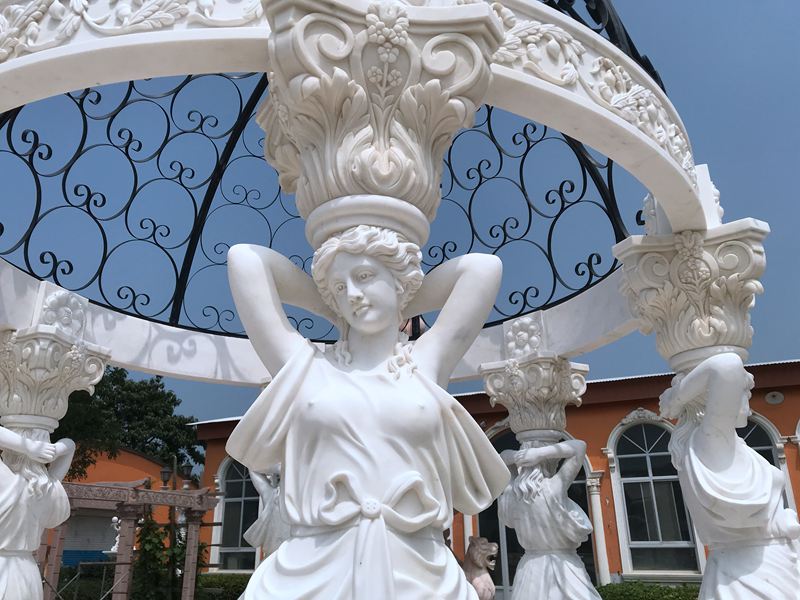 If you are interested in this garden marble pavilion, please leave your contact information at the bottom of the page, and YouFine's professional would contact you as soon as possible.