Details of White Marble Gazebo
This white marble gazebo is carved out of white natural marble. Its shape is pure white and looks very clean and sacred, so it is often used by customers as a wedding decoration. The marble column gazebo consists of two parts, the main part of which is a white column gazebo with a bench and entrance door. the top of the gazebo is an openwork iron dome, the pattern of the dome is beautifully cast, which adds more beauty to this marble gazebo. More than that, it is also suitable for various gardens or outdoor as a resting place.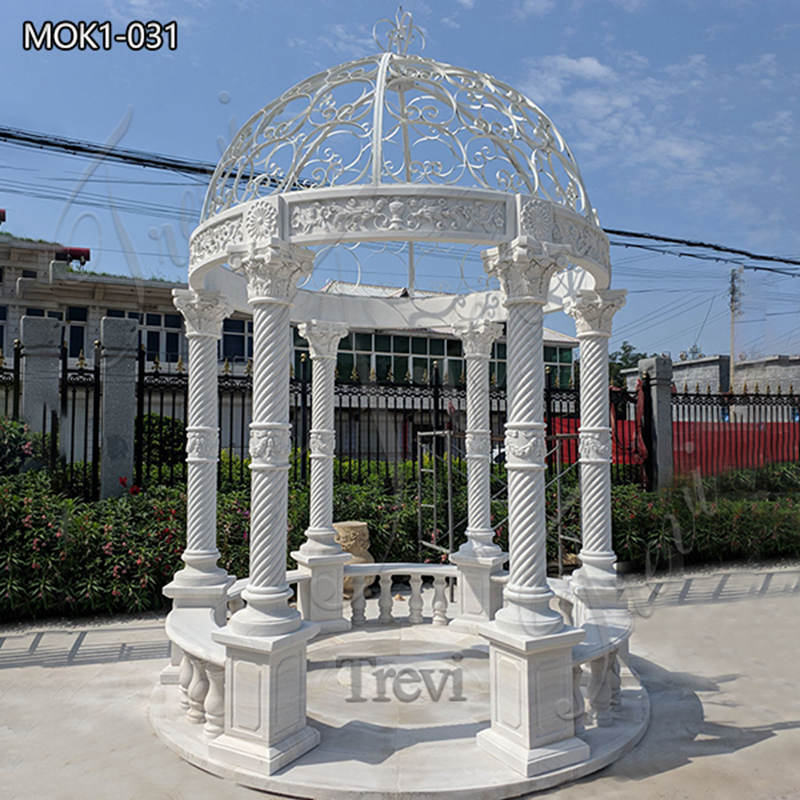 Professional Marble Carving Artists
Trevi factory is a professional marble sculpture supplier, our marble pavilions, fountains and other outdoor garden decorations are widely welcomed by our customers. Trevi factory has the best marble carving artists who come from Quyang, the hometown of sculpture in China. These artists have been exposed to the professional carving craft since they were young and now have more than ten years of experience. These artists are very attentive to the production of each marble sculpture and try their best to create the most excellent marble sculpture artwork for their customers. What's more, each carving on our marble pavilion is hand-carved by the carving artists, adding more beauty to this gazebo.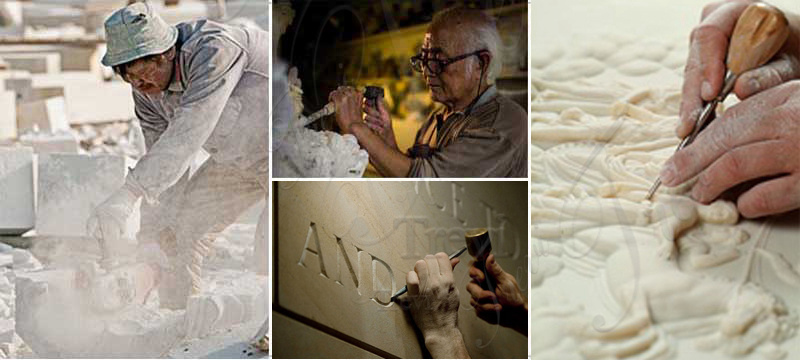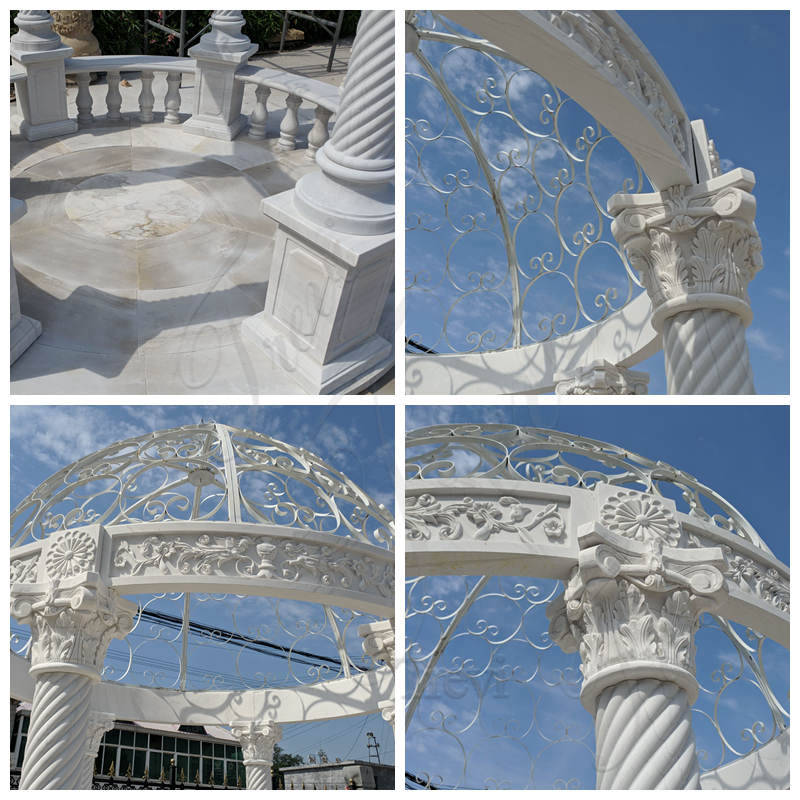 Installation of Marble Gazebo
Many customers are concerned about the installation of a marble pavilion, Trevi is a responsible sculpture supplier, and we would provide a one-stop service for you. Before you receive the goods, we would send you the installation tutorial and video instructions for the marble column gazebo. On the one hand, you could hire a local installation team, they could help you to finish the installation of the gazebo easily. On the other hand, if you are interested in handicrafts, get you could also do the installation by hand, it is a very fun and easy thing to do. What's more, our team would help you throughout the whole process and provide you with a solution in time once you encounter difficulties and problems.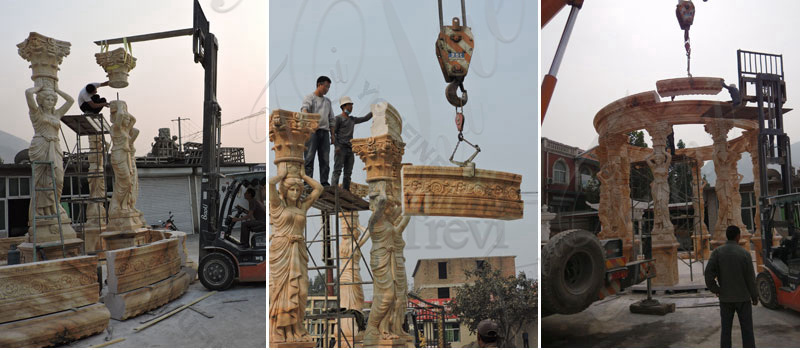 Customized Services for Marble Gazebos
The great thing about Trevi is that we could offer customization services for sculptures that could meet the needs of different customers. On the one hand, if you have a design you like, our professional designers would help you realize it, and you could choose the color, size, shape, and material of the sculpture. On the other hand, if you don't have a specific idea, you could also provide us with your installation site, and we would make 3D drawings for you according to your site so that you could feel the charm of the sculpture in real-time and help you choose the most suitable sculpture. All in all, Trevi's customized service would let you enjoy the best shopping experience.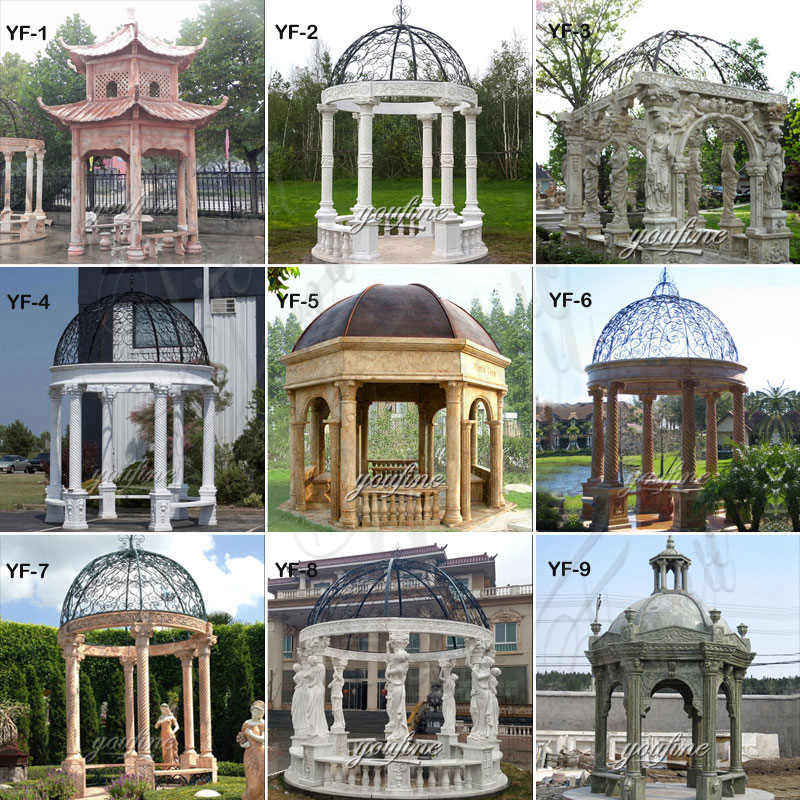 Trevi is a professional marble sculpture supplier, if you have any needs, the Trevi team would give you the greatest support. If you have a sculpture you like please contact us and we would apply a discount for you. Looking forward to your purchase information.