Famous Marble Trevi Fountains Description:
This famous marble Trevi Fountains looks very gorgeous from its appearance. The gorgeous marble fountain is a Trevi replica customized for our guests. They placed it in the center of the campus, which looks very mighty and majestic. The mythical character Poseidon is very lifelike driving a chariot. And the four horses are handsome, with the reef and the waves raging under their feet. This is an amazing marble work of art for your estate.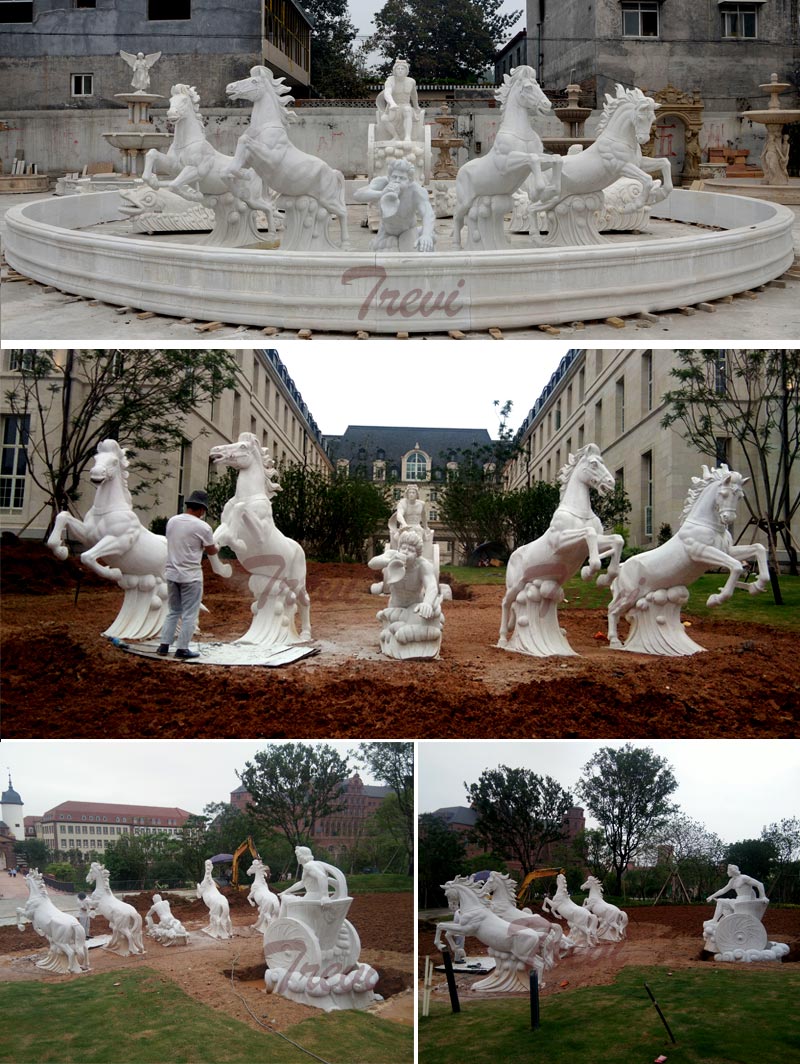 Feature & Details:
Trevi Fountain is the largest and most gorgeous fountain in Rome. This baroque fountain is composed of mythological figures, horses and rock waterfalls representing the most romantic aspect of Rome. The sculpture on the fountain depicts the triumphant scene of the god Neptune driving a chariot. The horses represent the turbulence and calmness of the sea. And the four goddesses on the top of the pillar behind him represent the four seasons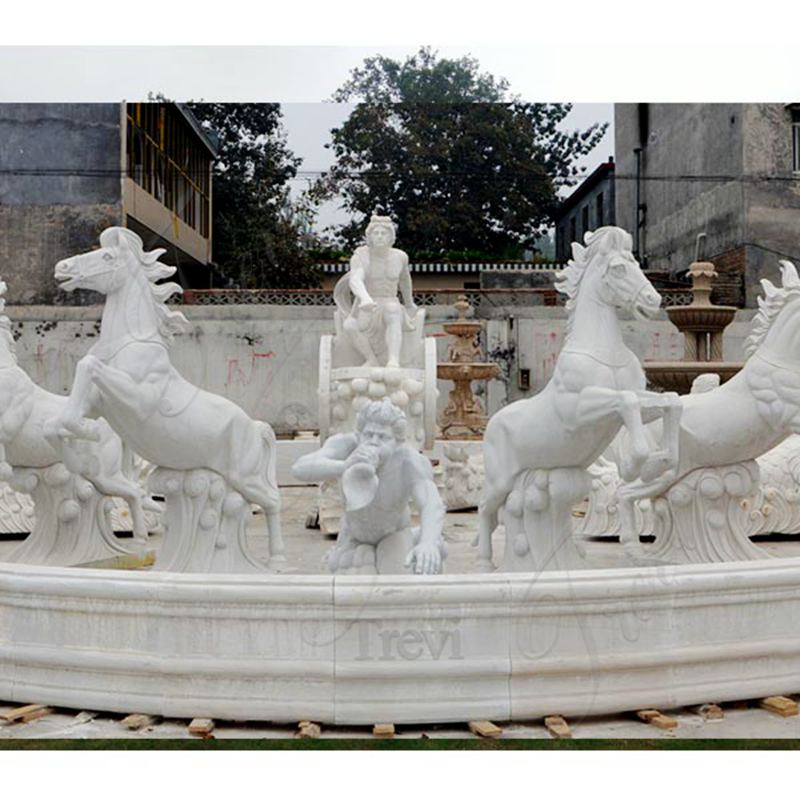 Installation Guidance:
As the most luxurious famous marble Trevi fountains, its assembly is relatively not that easy. But don't worry. YouFine will provide you with detailed installation drawings and steps. In addition, you are welcome to consult the YouFine team at any time, and you can guide the installation online at any time. For large fountains, YouFine also has a professional installation team that can come to guide the installation.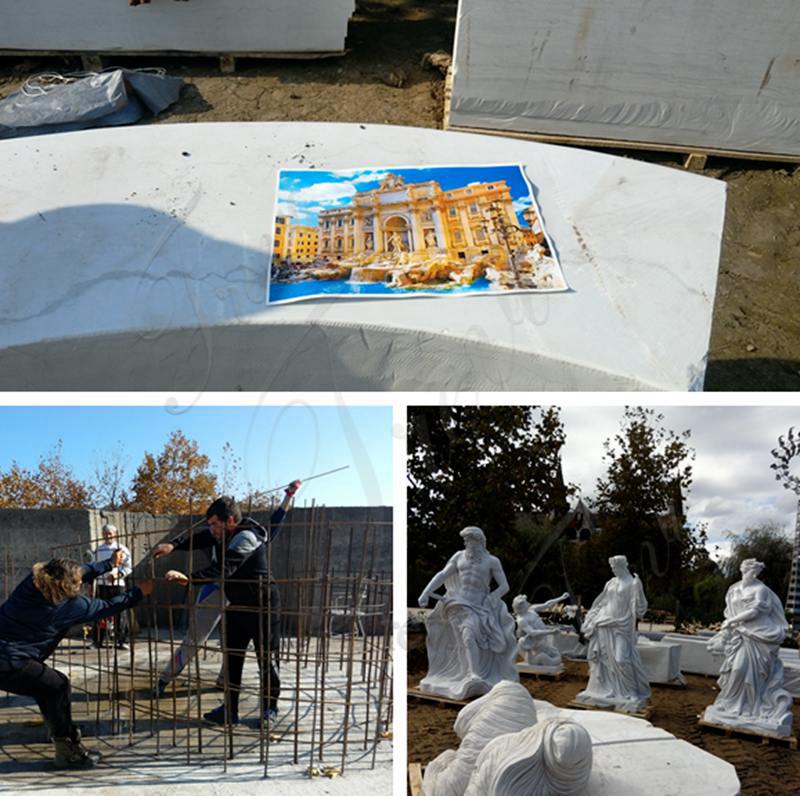 30 Year Quality Guarantees:
All of our famous marble Trevi fountains have 30 year quality guarantees. For any reason you are dissatisfied with our Trevi fountains from us, simply apply to refund within 30 days and we will solve any your problems. Moreover, YouFine are located at the hometown of sculptures. We offer all kinds of marble statues, marble fountains, marble flower pot, marble planters for you.
Contact with YouFine, you will get what you want!
More about our Trevi Fountains:
World Famous Marble Trevi Fountains Replica Luxurious Marble Fountains For Sale MOKK-01