Statue Introduction
This white marble baby angel statue is a classic angel statue decor, especially this kind of little baby angel. Many of our clients buy this marble angel statue for their garden and courtyard because this is a smiling little angel sculpture with a simple shape. No matter where it is placed, it could make people feel happy.
This baby angel statue is very vividly carved. This lovely little angel sits on a marble ball with a happy smile on his chubby face in both hands. He has thick curly hair and big eyes. What we could see is that even the details of his toes are realistic. You could imagine how delightful it would be to place such a cute sculpture in your garden.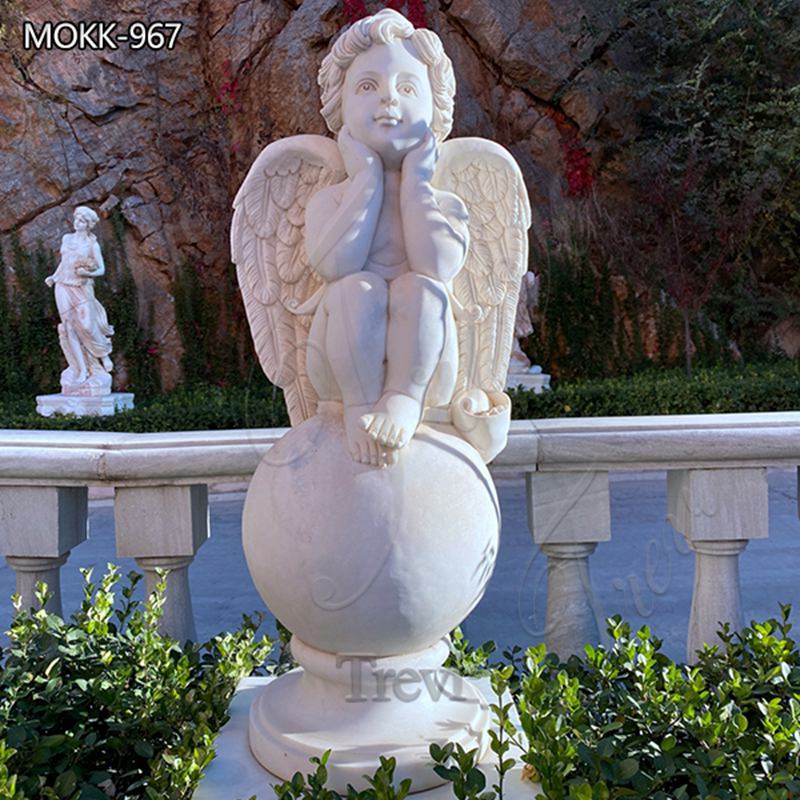 Exquisite Carving Process
Trevi has nearly forty decades of experience in marble carving. Many of the masters in our factory are from Quyang, the hometown of sculpture in China, and they have learned professional marble carving techniques since childhood. So the sculptures we make are of high quality. Until today, our marble sculptures have been continuously exported all over the world.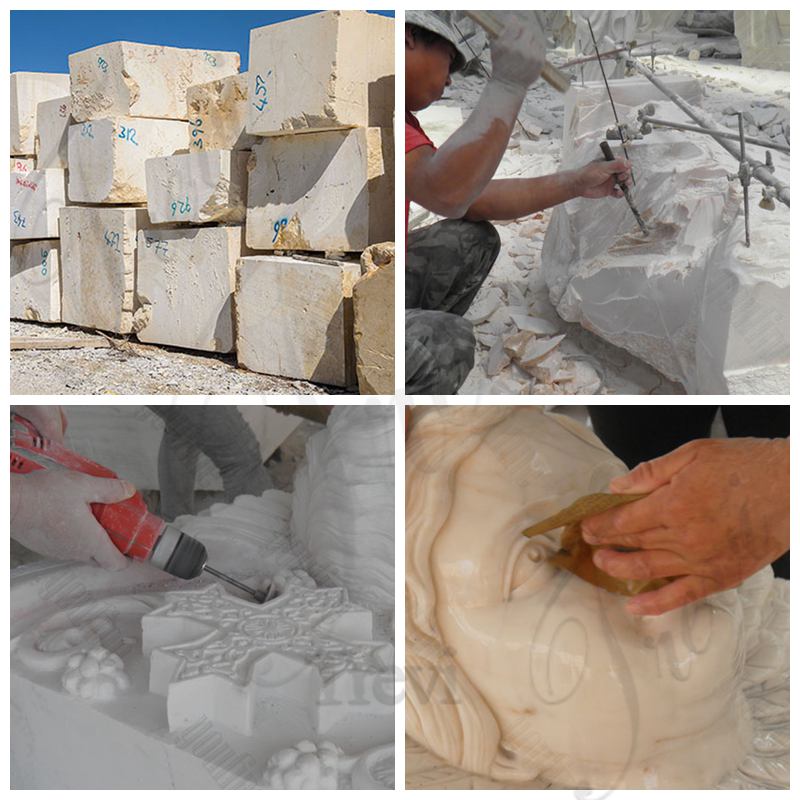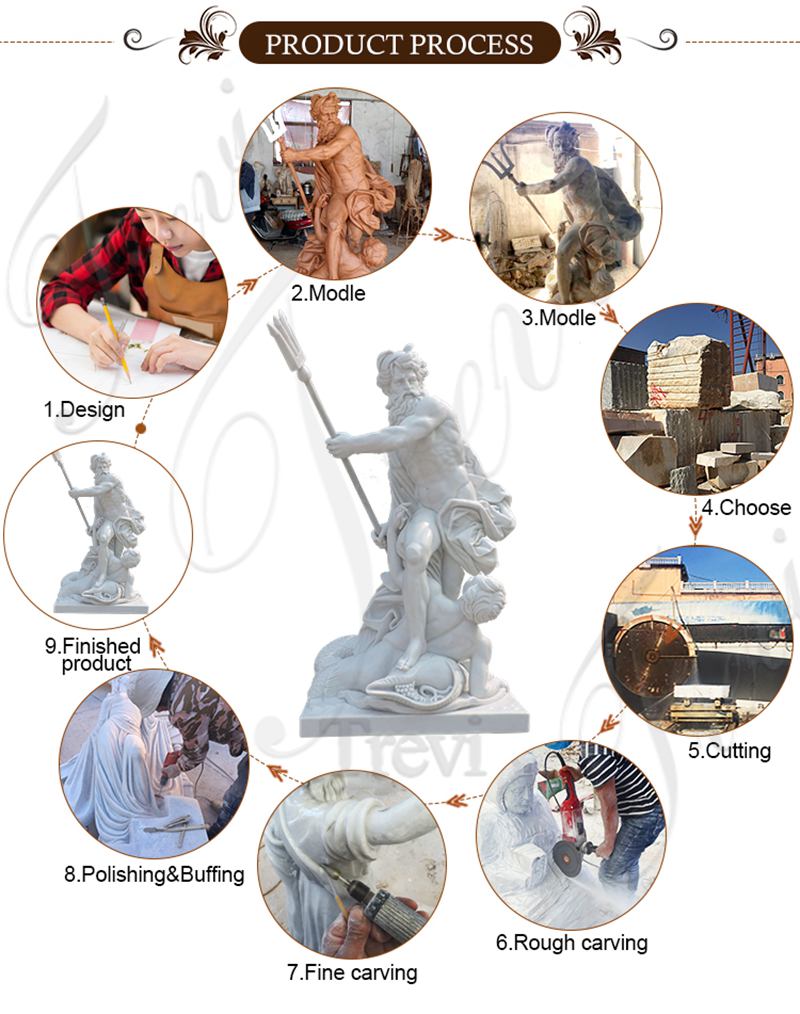 Customized Service
One of Trevi's strengths is the ability to provide customized services to customers, and we have sculptures in a variety of materials and colors to choose from. Or if you want to customize some unique sculptures, you could contact us directly and put forward your ideas, Trevi has a professional design team that would provide design drawings according to your needs. Besides, Trevi has many angel sculptures, in addition to this smiling baby angel, we also have large size angels, famous angels, etc. It is worth mentioning that Trevi's angel sculptures are popular all over the world.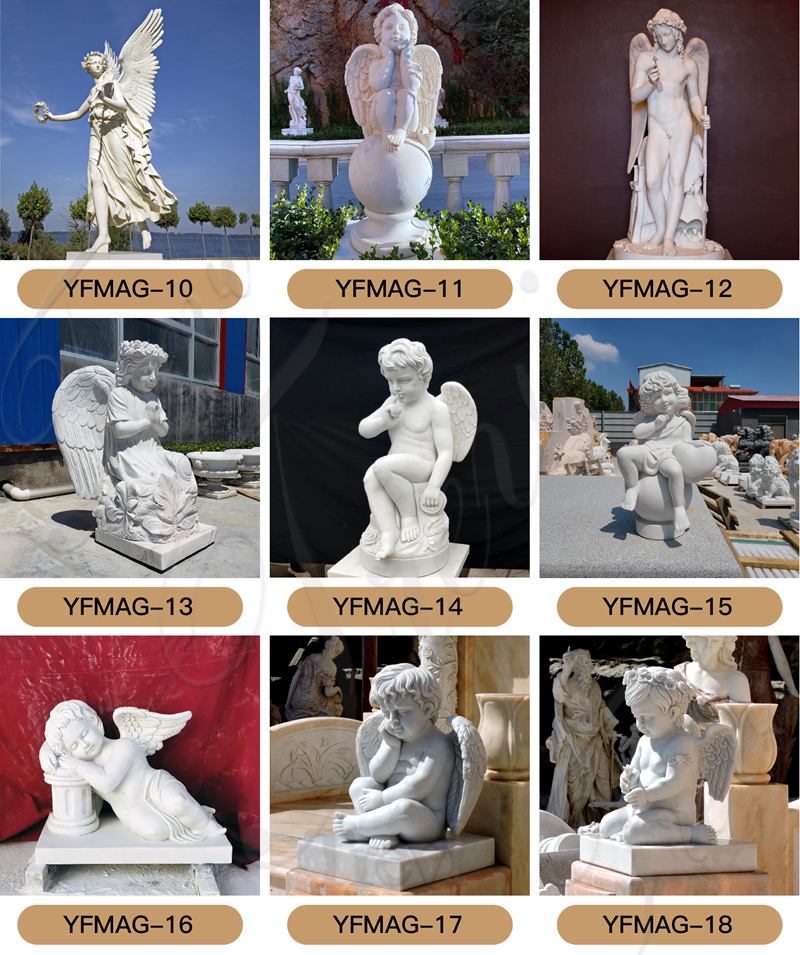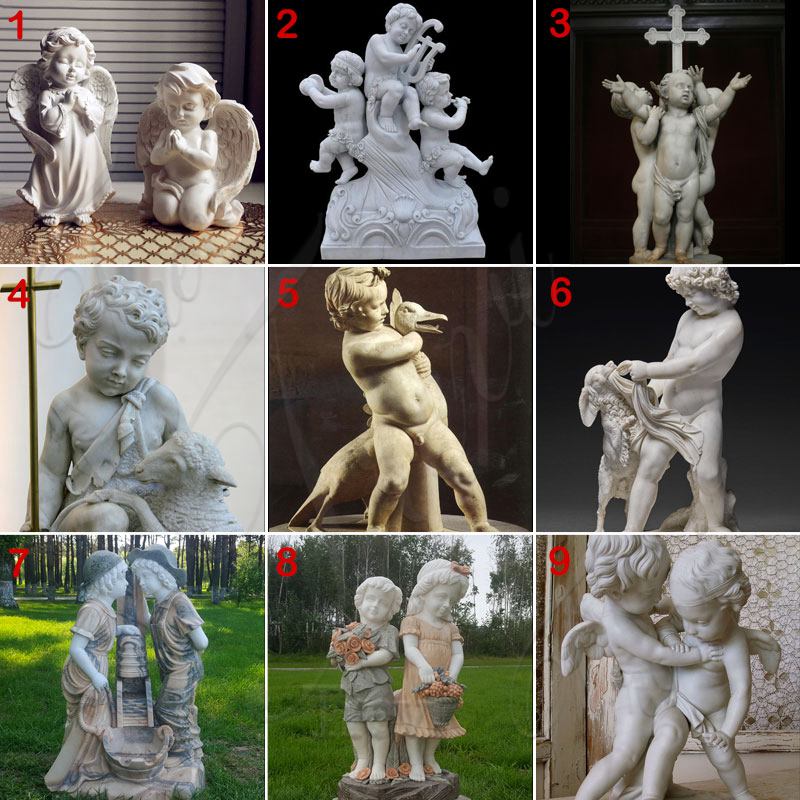 Other Advantages of Trevi
Trevi supports various shipping methods, including sea, air, etc. Of course, the choice of specific transportation methods would be determined according to the needs of customers.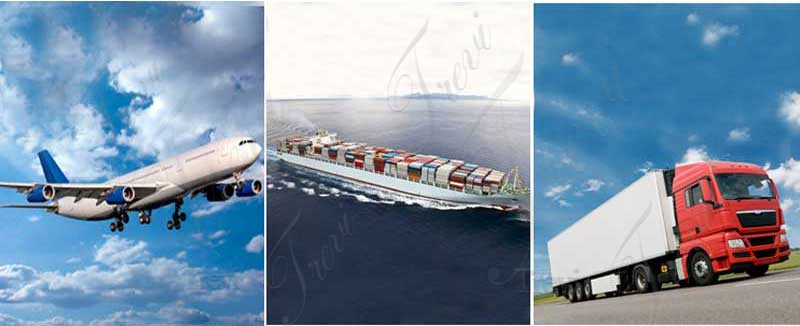 It is worth mentioning that we would purchase full insurance for each sculpture. If the sculpture is damaged in transit, the insurance company would pay for you.
Finally, if you like our sculptures, please contact us for more details. Trevi's team is always ready to serve you.