Details of the Pillar Gazebo:
This is a beautiful marble gazebo with round columns. The color of the column body is Red jasper. The top is a hollowed-out black iron hat. The shape of this marble gazebo is very simple, not complicated. But the color adds a lot of sparkle to it. When our artists sculpt the gazebo, they made U-shaped steel for shock resistance to the beam above the top. So this is a gazebo that is both practical and aesthetic.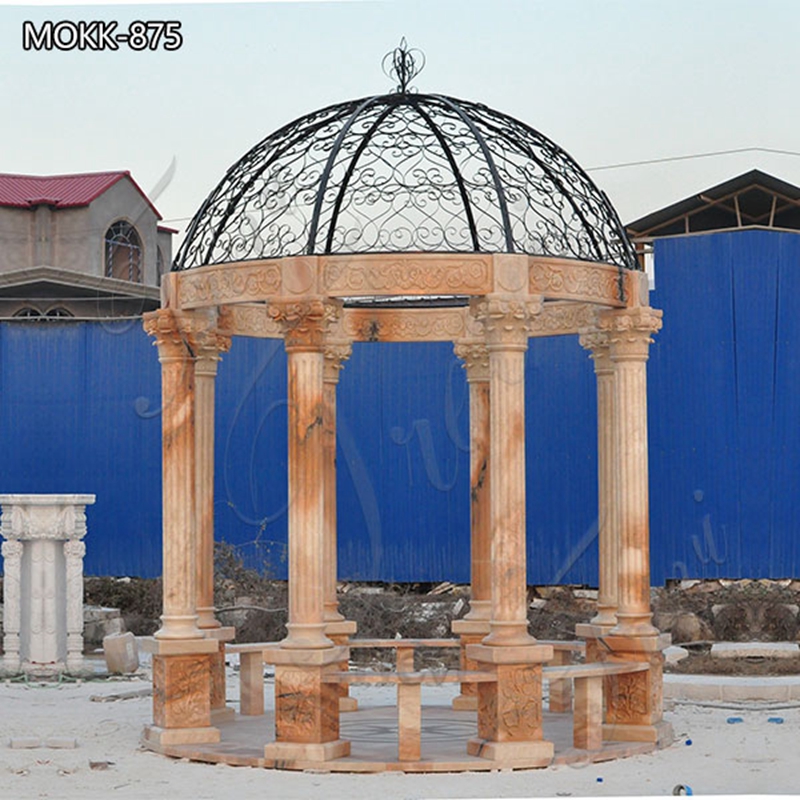 Beautiful Marble Raw Material:
Different from the previous white marble pavilions, this gazebo is Red jasper. The marble has a nice vein. It comes in varying shades of color, is haphazardly distributed, and has a natural sense of randomness. And its color likes pork belly, so people also call it pork belly.
During the design, our artist skillfully made 8 marble benches above the base with a nearly uniform red color marble, and the whole is in order. The columns in the middle are sometimes mixed with some shades of red as if someone painted them with a paint pen, which has a sense of art. These different colors together make up this beautiful gazebo, adding more design elements to it.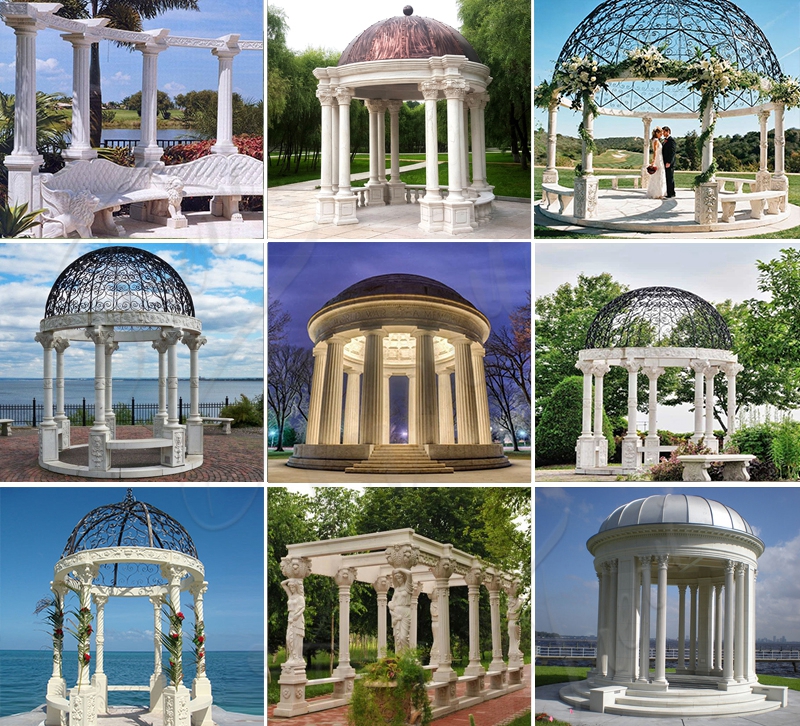 Installation of The Gazebo:
Regarding the installation of this gazebo, we have also carefully prepared installation drawings for customers who purchased it, which have very detailed installation steps. Customers could follow the steps on the drawing to install step by step. In addition, if the customer has problems that they do not know well, we would also take more detailed installation photos or videos to guide them. Under our guidance, many customers have successfully completed the installation.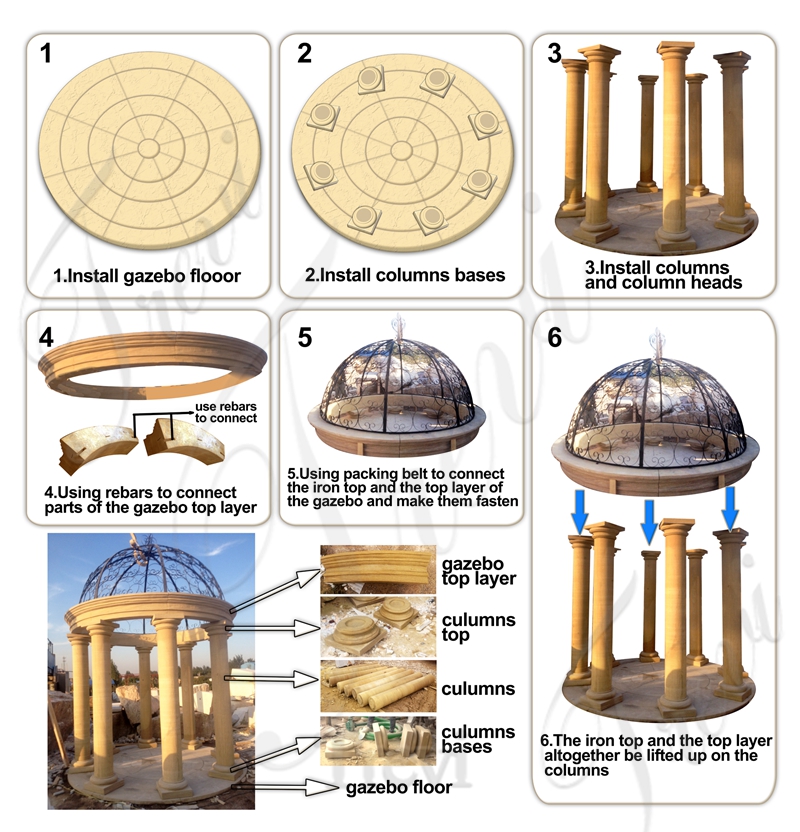 Gazebo Display of Different Materials:
We have abundant marble raw materials, so we are more diverse in material selection. In addition to this Red jasper gazebo, we also have a pure white gazebo, an onyx beige marble gazebo, and so on. There are so many colors to meet the different requirements of customers for appearance and color. Of course, in addition to the different colors, we also adjusted the shape of the gazebo. There are simple circular gazebos and rectangular ones, etc.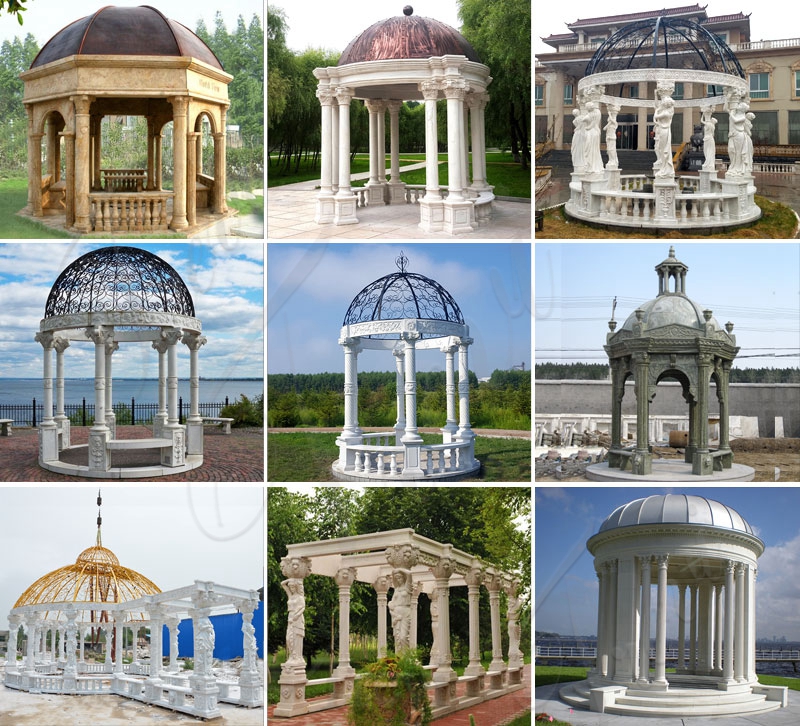 If you want to buy a marble column gazebo, welcome to take a look at our products. We have a wide variety of gazebo styles for customers to choose from. Looking forward to cooperating with you.