Marble Column Gazebo Introduction:
This beautifully carved marble column gazebo is a classic style. It is cylindrical as a whole, supported by 4 square columns and 12 round columns in the middle. There are some simple carving designs on the column, and the column top is very detailed with some curling designs, which are well combined with the upper beams and are very harmonious. The material used is high-quality marble. The material is good, so the carving details are in place, and the pillar pavilion feels very delicate and smooth. Its top design is smooth and unique. What a beautiful gazebo!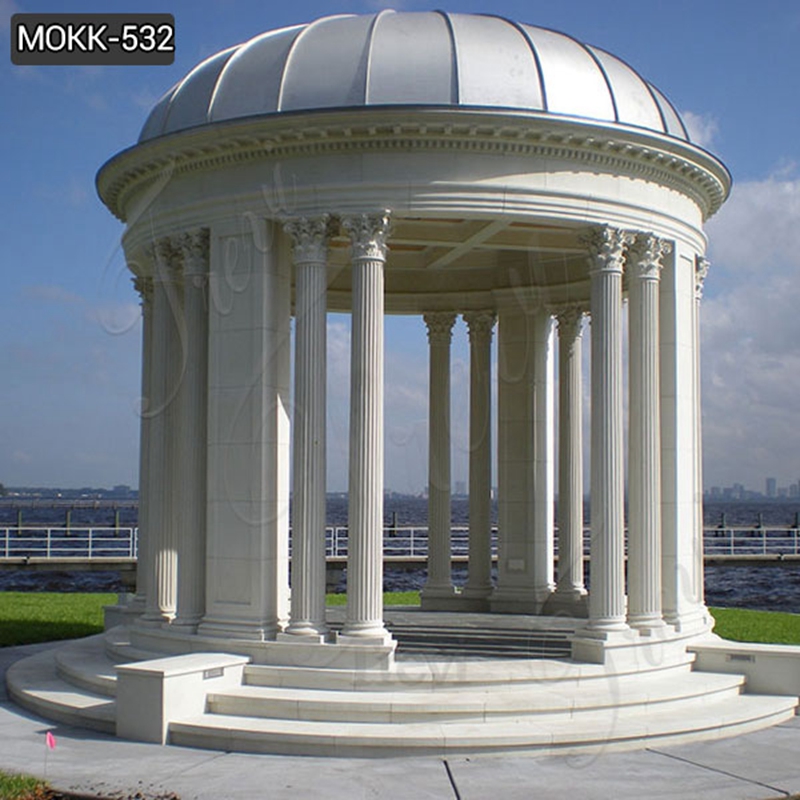 How to Judge whether It Is a Fine Carving?
The first step in judging a sculpture is to look at the whole, and the second step is to observe the details in depth, and analyze it from three aspects: point, line, and surface. First of all, looking at the whole, this marble gazebo is very beautiful and stylish in appearance. In terms of details, a good sculpture work should be neat and natural, with traces of carving flowing like clouds and flowing water. The scroll design carved on the top is very full and curved, and the lines of the column body are well-proportioned and full of beauty. Overall, it is a rare sculpture.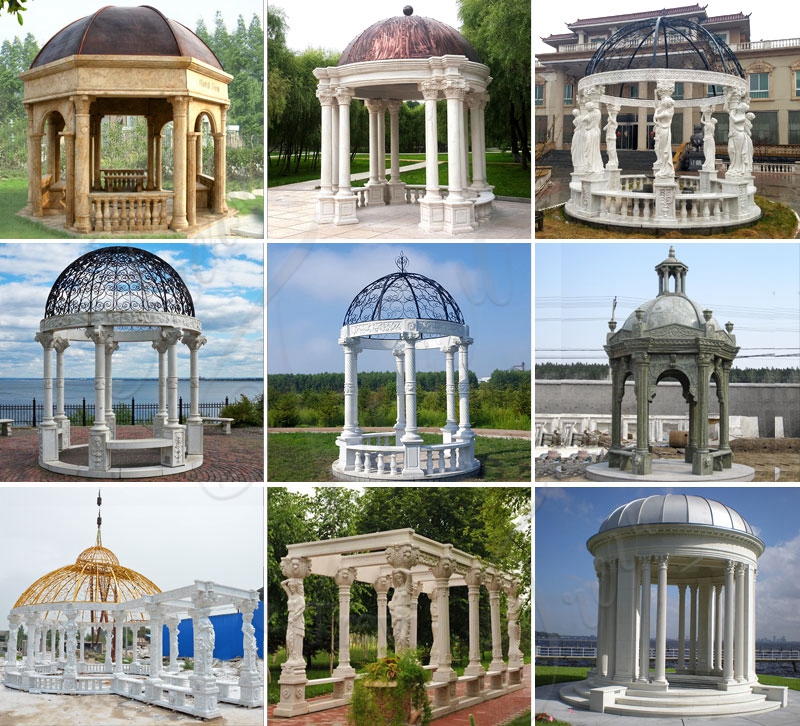 Provide Customized Services:
We have been in the marble sculpture industry for 39 years, producing and selling countless sculpture products. In addition to this style of marble pavilion, we also have different styles, such as complex pillar man gazebo, hexagonal gazebo, octagonal gazebo, and so on. If you have a special style you want, we also support customization and could design it for you individually.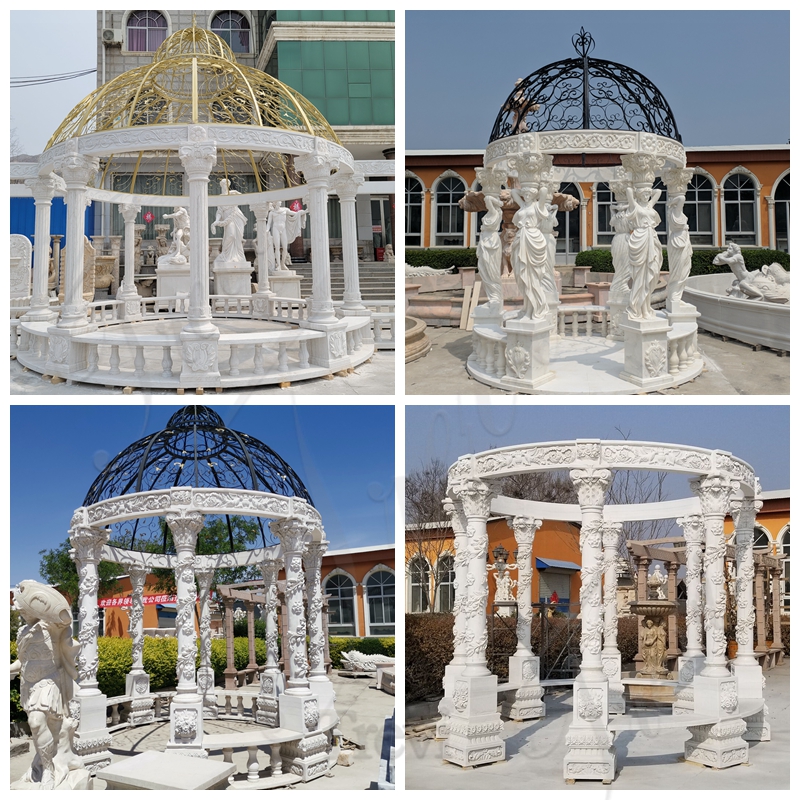 Packing and Shipping:
We would pack the gazebo in a 3 cm thick wooden box and wrap it with soft cotton to prevent the goods from being shaken during transportation. According to the size of the goods and the distance from the customer, we would arrange a reasonable transportation method for you.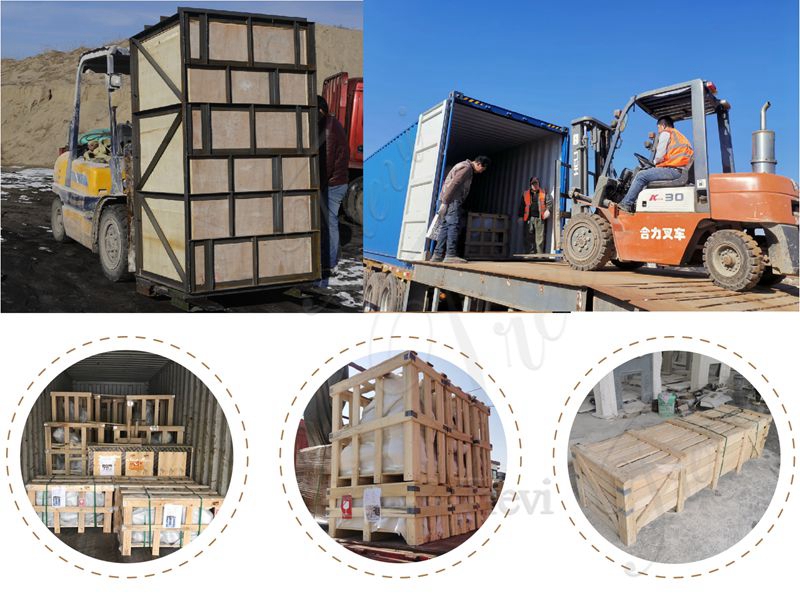 We are a professional marble column gazebo supplier, if you want to know more about sculpture, please feel free to contact us, we would provide you with the best service.