Details of Marble Gazebo
The beautiful marble gazebo for outdoor decoration is on sale. This round garden gazebo is a magnificent artistic beauty that inspires imagination. Its elegant garden gazebo design is based on classical architectural style and is covered by several beautiful lady statues. There are 6 charming maiden statues as pillars supporting the top of the round marble garden gazebo. Of course, we could add different styles of iron tops if you need them. Many customers buy this exquisite marble gazebo to put in their patio or garden.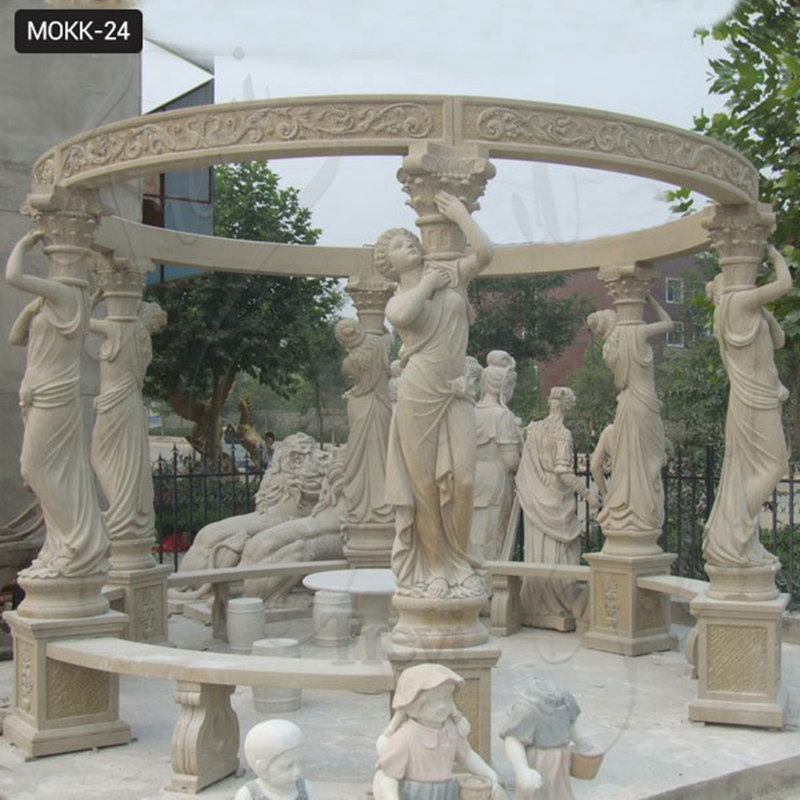 Top Carving Artists
This round marble column pavilion was hand-carved by the finest carving artists in our factory. We could see that each figure is vividly and realistically sculpted. Most of our top masters come from Quyang, the home of sculpture in China, and their hand-carving skills have been handed down from generation to generation, with many artists having more than ten years of carving experience. In addition, our top masters pay close attention to the details of the sculptures, and our factory aims to produce perfect marble sculptures.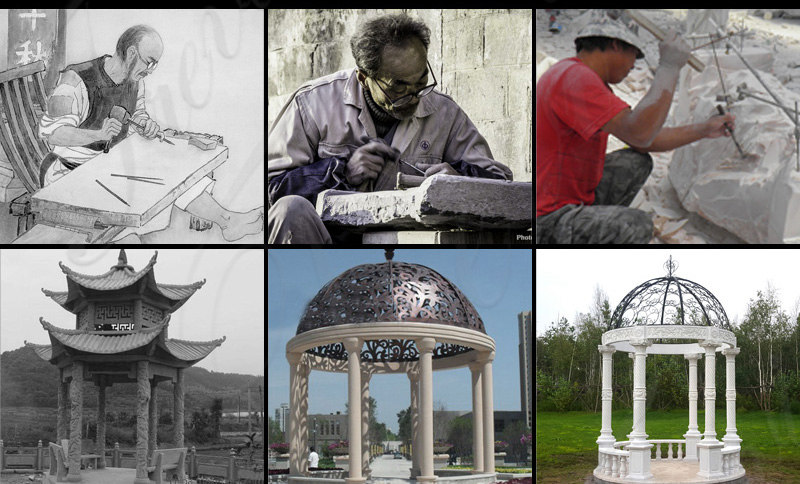 A Wide Choice of Marble Material
Trevi is a strong supplier of marble sculpture. In terms of raw marble supply, Trevi is one of the stronger factories in the industry and has its quarries. We could supply almost any marble material you need, and our factory only uses quality marble material for sculpture. It is also worth mentioning that we have some rare marble materials in stock that would give you a better view if used in sculpture. Please contact us to order if you need it.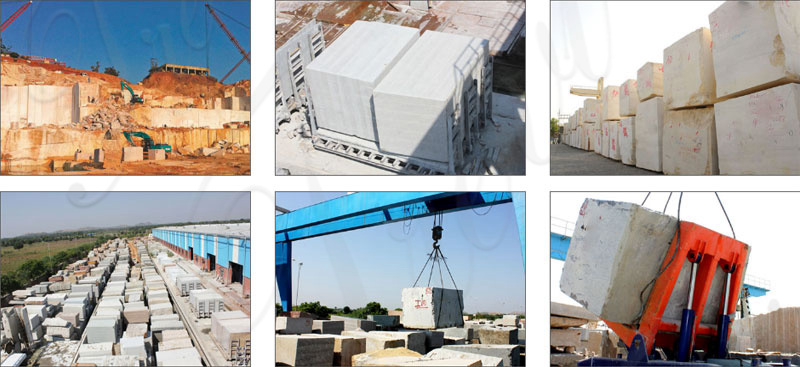 Customized Services
Trevi offers its customers the most comprehensive range of custom services and our aim is to meet their needs to the best of our ability. On the one hand, we have a wide variety of marble gazebos for you to choose from, such as Chinese gazebos, Italian-style gazebos, hexagonal gazebos, and iron gazebos. More to say, there are countless shapes and colors to choose from for each style of the pavilion.
On the other hand, if you have a design you like, you could also contact our design team to customize it for you. Our team is very professional and could give you the best service experience.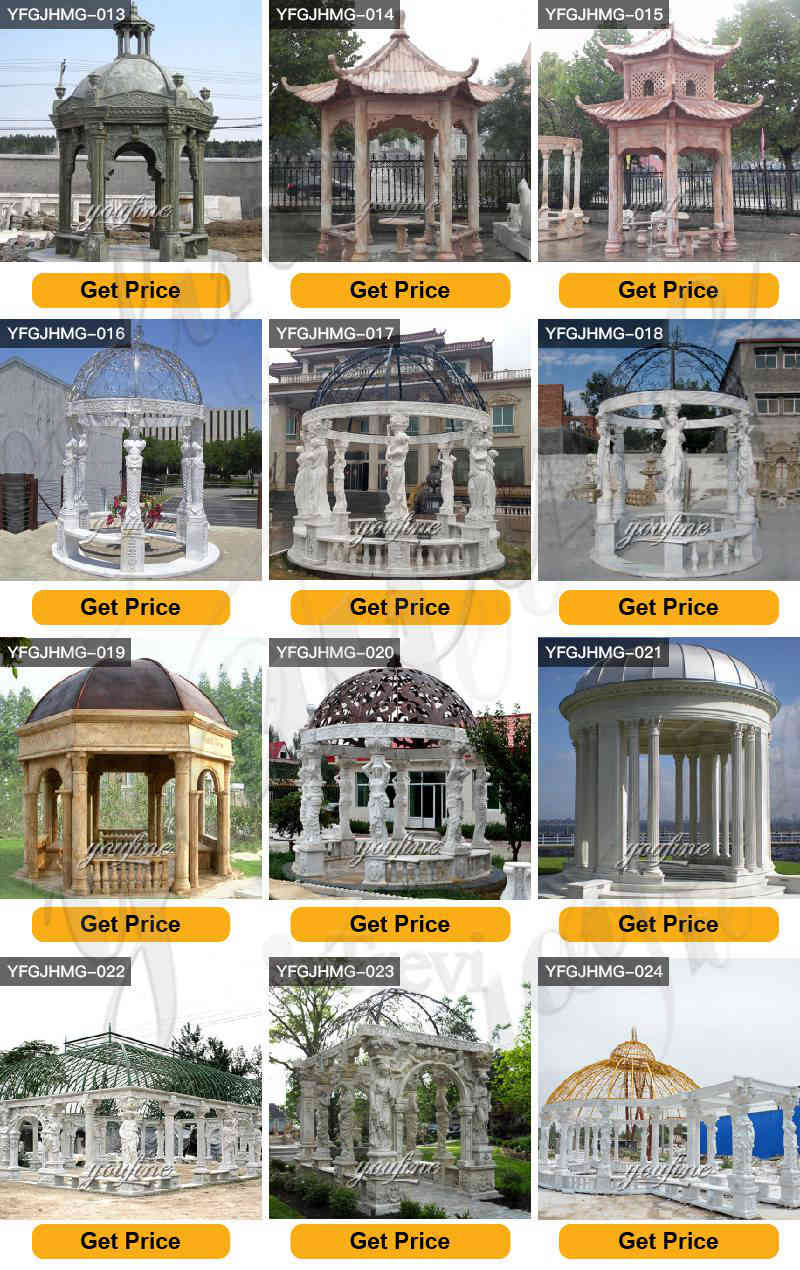 Trevi could offer a comprehensive service as well as quality marble sculptures. If you have any needs, please contact us for your purchase, we are always ready to serve you.