White Marble Gazebo Detail:
The exquisite marble gazebo is completed by our highly experienced carving sculptors. Looking up from the bottom, the marble base at the bottom of it is carved with plants and flowers, and going up is a column, with a smooth surface without any unevenness. Further up is the beam. On the beam, our top master also carved many ornaments, which are harmonious and not complicated. The top of the pavilion is an iron top, which is hollowed out in iron art, and the designs of the hollowed out are also very beautiful. Whether you look at it from a distance or a close look, it is a delicate work of art.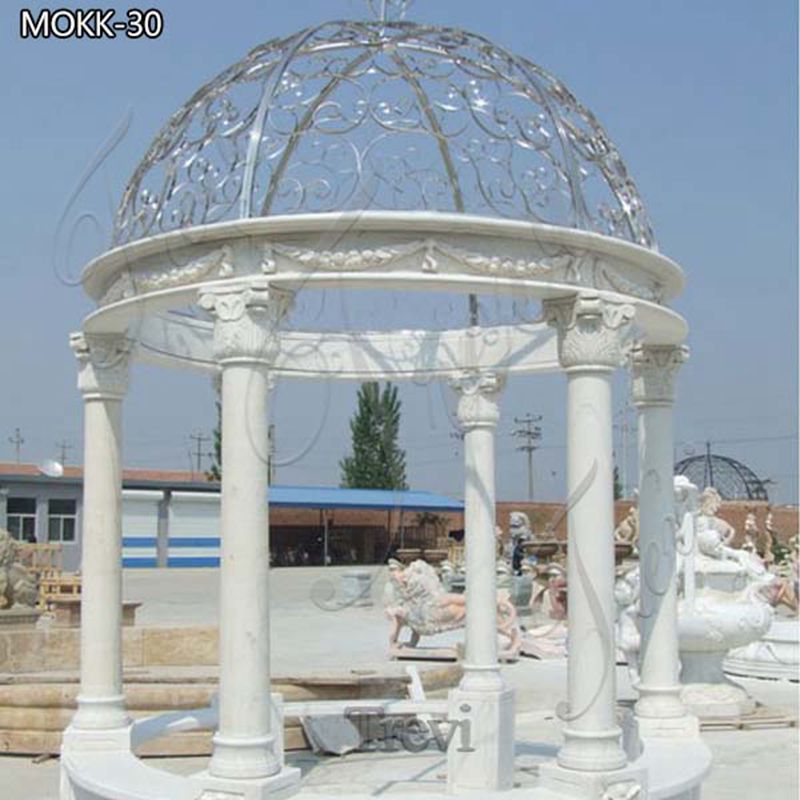 Selected High-Quality Materials:
The material used for a marble gazebo with such a pure color must also be good. The marble sculptures produced by Trevi are all made of A-grade materials. It is natural marble, and no other materials are artificially added. Sculptural products produced with this material have a very pleasant appearance, and the carving details are vivid and not rigid.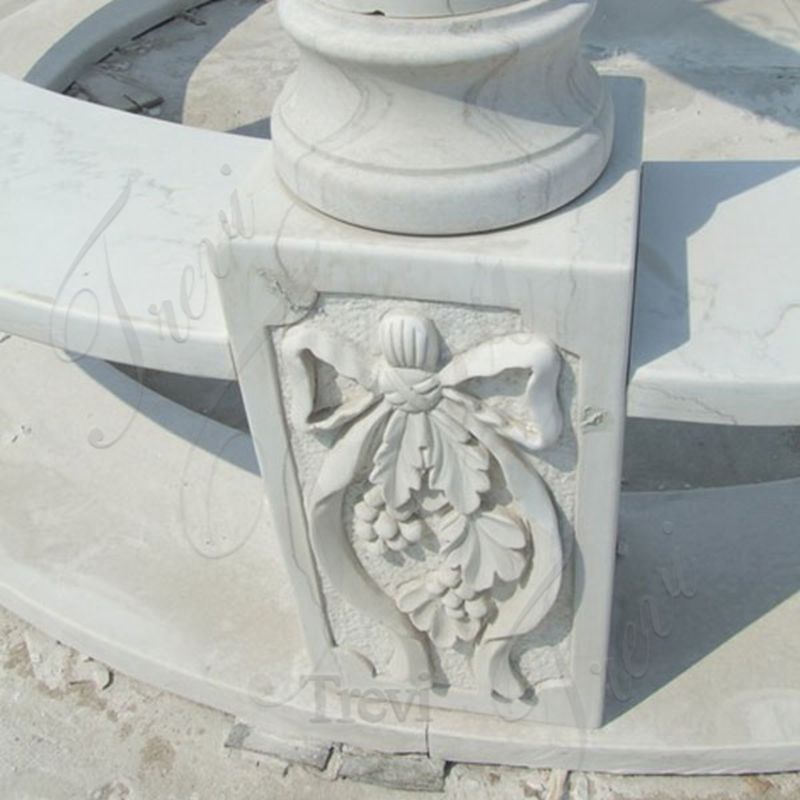 Variety of Gazebo Styles:
There are many styles of our marble pavilions. Some are suitable for weddings, and also others are suitable for garden decoration. Also, it is very rich in color. In addition to marble, we also have bronze and iron materials. There are so many styles and designs that you would find your favorite one. If not, it doesn't matter, we could also provide customized services to meet your diverse needs as much as possible.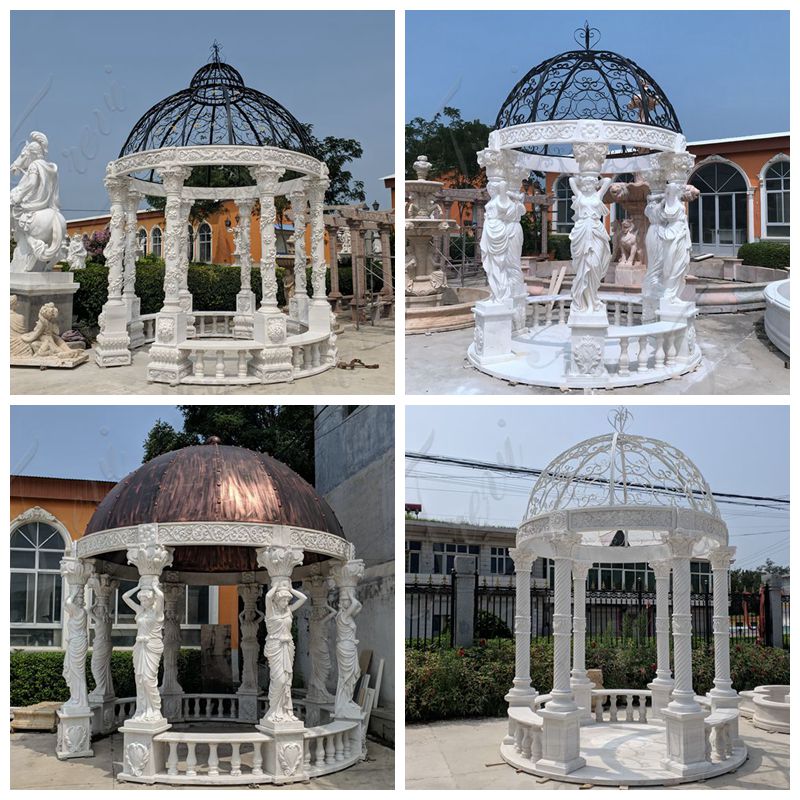 Some Points You might Care about:
About the price. We are factory direct, and there is no middleman to make the difference, so the price you could afford. If you want a larger quantity, we would also have a discount.
About shipping. Our general shipping ways are sea and air, and there are also land shipments. When the product is shipped, we would choose the most suitable transportation method to deliver the product to you safely and quickly.
About safety. Each of our products is double-packed, with a soft package inside and a wooden box outside. Therefore, product safety is guaranteed.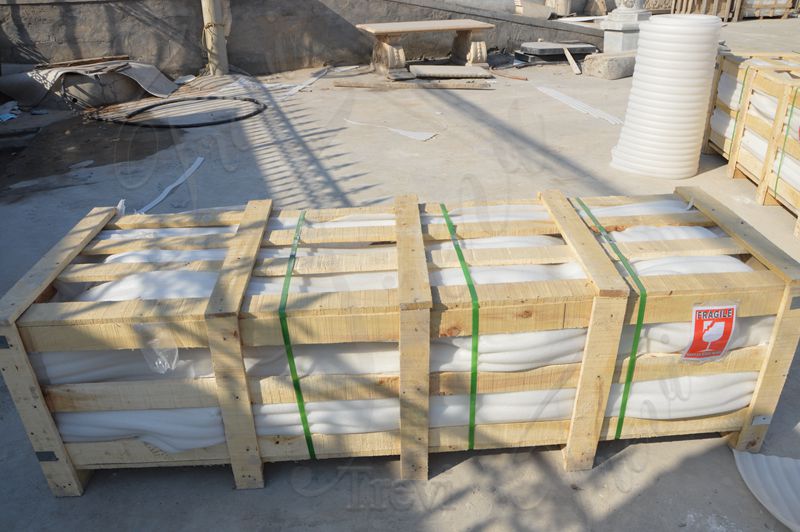 If you are interested in our products, please leave a message to contact us, we are always at your service.