Marble Gazebo Detail:
This white marble column gazebo is simple in shape but unique in design. It is only supported by 6 pillars. The column is also very simple, with only some vertical carving lines. This design is perfect for minimalist decor. Therefore, friends who like this style must not miss it. The leaf ornament at the top is the character of the entire gazebo. It is more attractive from a distance.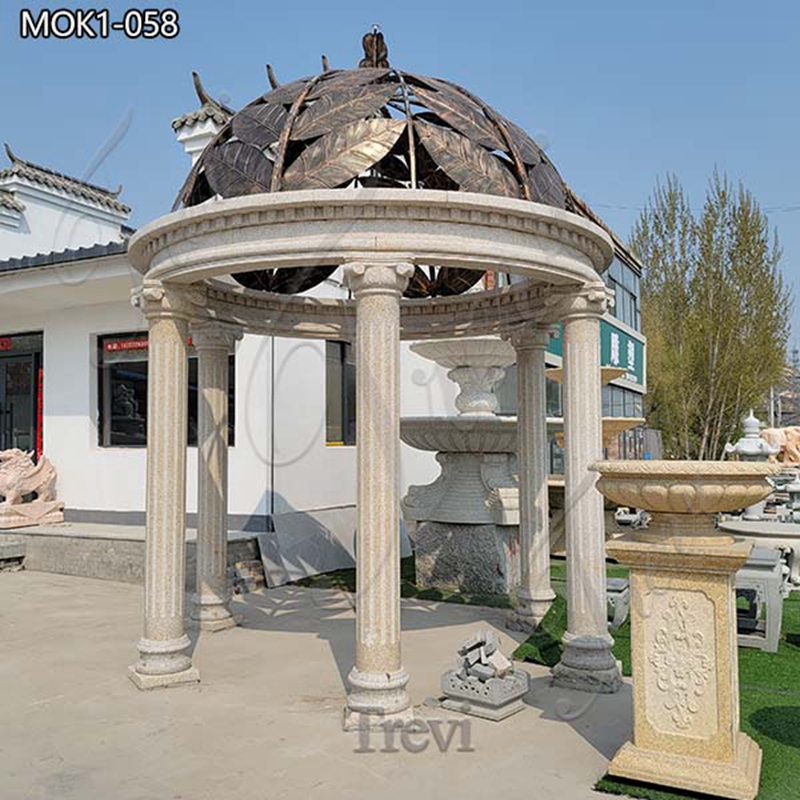 Other Gazebo Designs:
There are many gazebos made by Trevi, and they come in different designs and styles. They are designed in simple and complex styles, in solid colors, in patchwork colors, with people and animals, and so on. In addition, we have beautiful marble gazebos specially designed for weddings, which could create a romantic atmosphere for the newlyweds.
Once we had a client who bought a gazebo from our factory as a gift for his friend. It could be seen that the gazebo could also be used as a gift to enhance the relationship between friends. In addition, we also support customization. Our artists could make a very characteristic marble pavilion for you according to your special needs.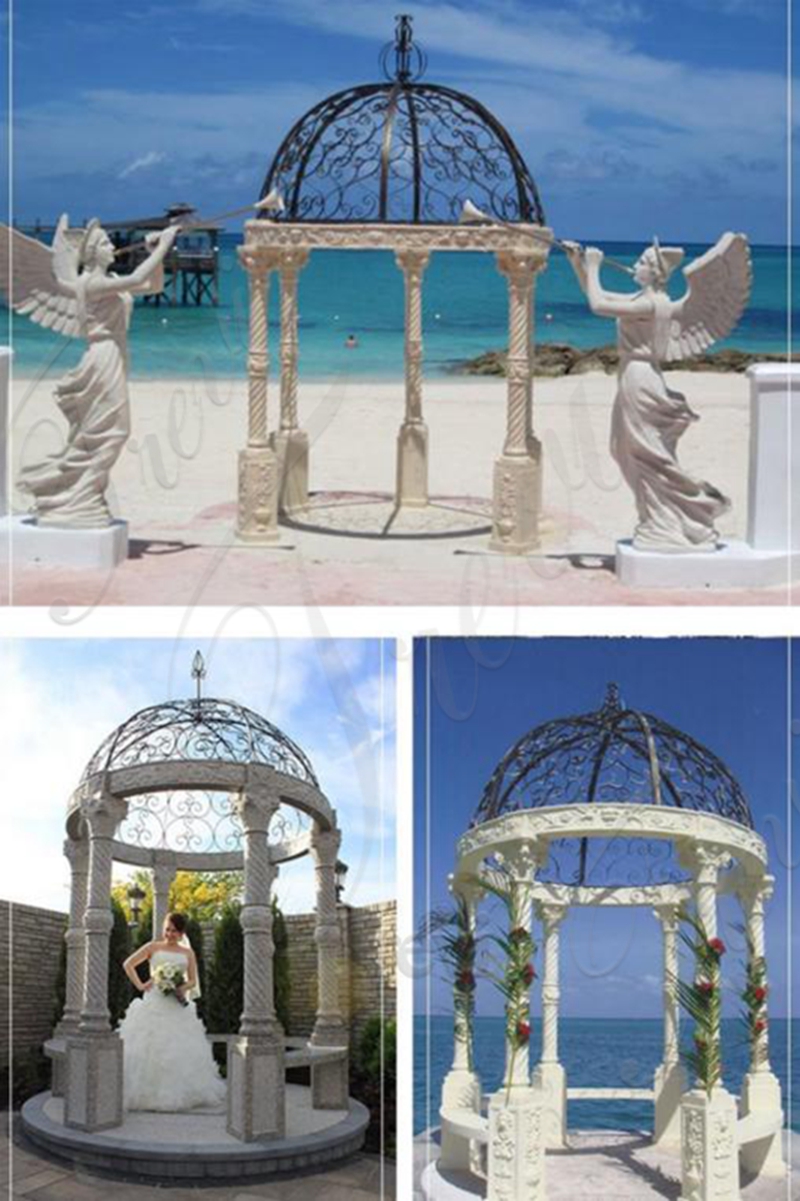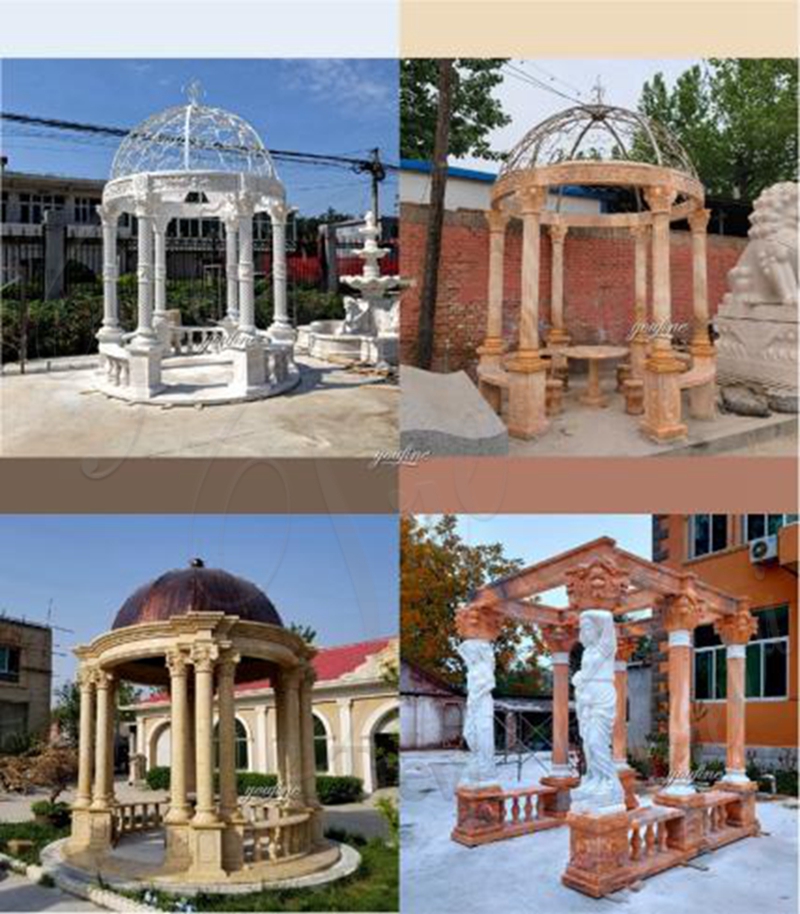 About Our Factory:
Trevi has been in the marble sculpture industry for nearly 40 years and has accumulated rich experience in carving and exporting.
And we would provide customers with installation drawings of the gazebo. At the same time, when the customer needs it, we would also provide necessary installation instructions to ensure its smooth use of it.
Moreover, our factory doesn't have an outsourced team, and each team performs its own duties. Our professional QC team is absolutely unambiguous in quality control and strictly checks every process.
The concept of making sculptures in our factory is to make good products with heart, let sculptures enter thousands of households, and let every customer buy their favorite sculptures.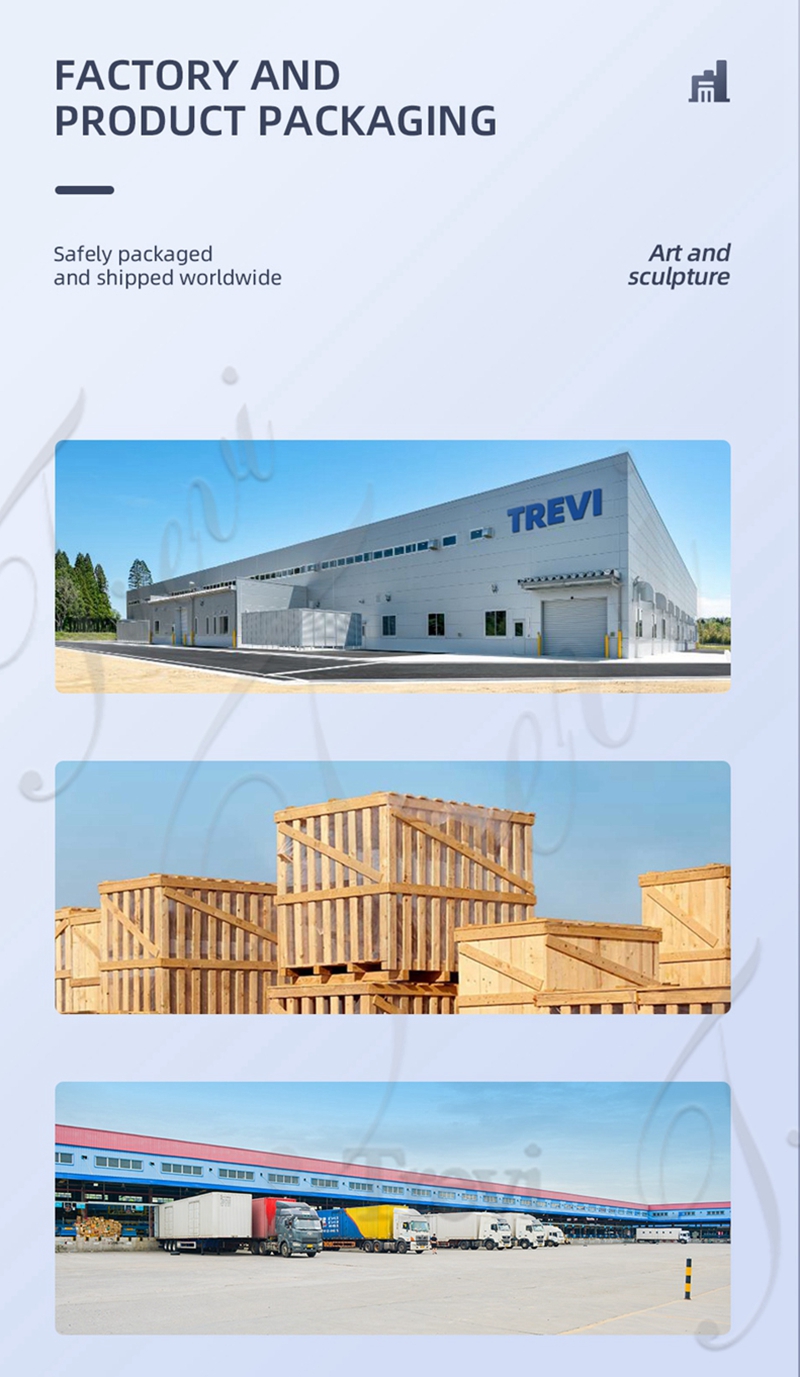 Why are Our gazebos Popular?
Our marble pillar gazebos are popular with friends at home and abroad, and they all like our products very much. Trevi's gazebos have been sold to hospitals, schools, churches, government organizations, and more. High-quality products and reasonable prices are the reasons why they always choose us.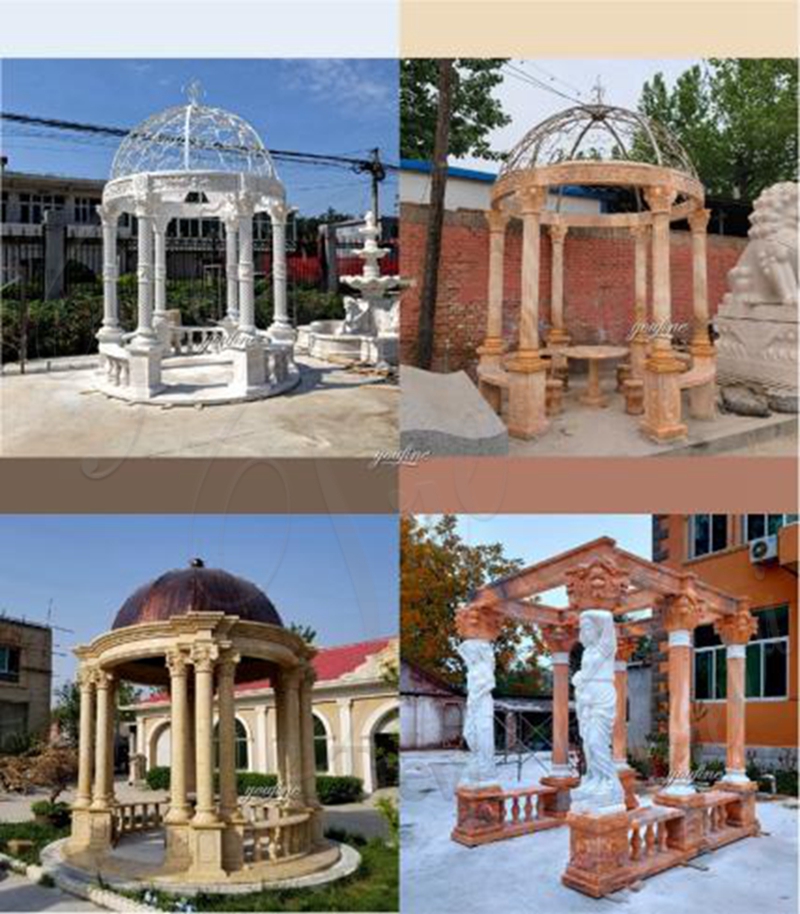 If you want a marble column gazebo, then you could choose us. Our professional service would satisfy you.